Clearwater Lake
Gunflint Ranger District
CLEARWATER LAKE CAMPSITES:
Campsite 1 (#679): Second campsite east of BWCA Entry Point 62 landing
Campsite 2 (#681): Third campsite east of BWCA Entry Point 62 landing
Campsite 3 (#682): Site just west of the Mountain Lake portage
Campsite 4 (#683): First campsite east of the Mountain Lake portage
References:
Heinselman, Miron, The Boundary Waters Wilderness Ecosystem (Minneapolis: University of Minnesota Press, 1999), 114.
Exploring Clearwater Lake
Click on the photos below to see the full resolution image - Use your browsers back button to close photo and return to this page.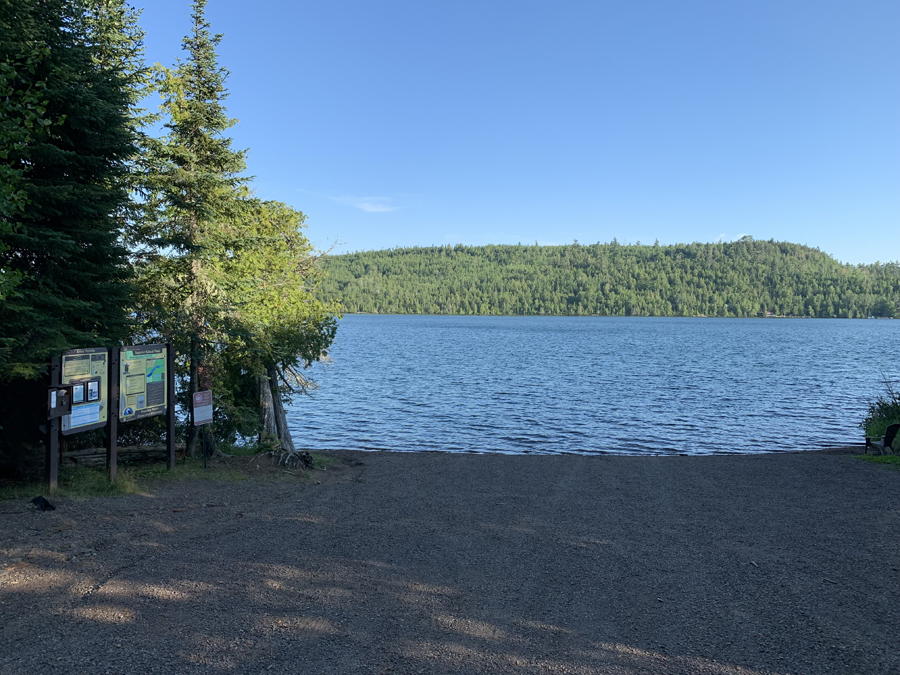 Looking toward the south across Clearwater Lake from the canoe landing at the entry point.
Route Connections for Clearwater Lake
From Clearwater Lake, you can portage to either Caribou Lake (over two different portages), Mountain Lake and West Pike Lake. You can also exit the Boundary Waters at BWCA Entry Point 62.