Entry Point 62 - Clearwater Lake
Gunflint Ranger District
From Grand Marais, Minnesota, follow the Gunflint Trail for about 28 miles to Clearwater Lake Road (Country Road 66). Take a right and drive 5.1 miles on the gravel road. Continue on this road to its very end at the Clearwater Lake landing.
The U.S. Forest Service offers the Flour Lake Campground if you need a place to sleep the night before your travels. Also, Clearwater Historic Lodge and Canoe Outfitters is located here at about 4 miles up the road from the Gunflint Trail.
From Clearwater Lake, there are portages to Mountain Lake, Caribou Lake and West Pike Lake.
This entry point parking lot abuts private property.
From the entry point landing, paddle east into the BWCA. Motorboats are allowed on Clearwater Lake, but they are relatively uncommon.
Exploring the Entry Point
Click on the photos below to see the full resolution image - Use your browsers back button to close photo and return to this page.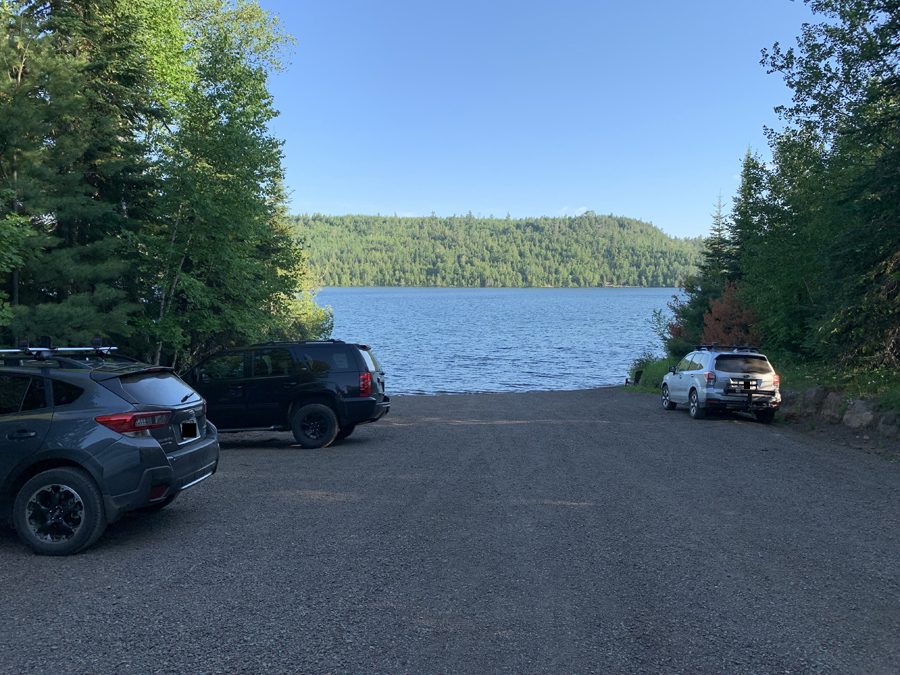 Large parking lot at the end of Clearwater Lake Road.

A stroll around this entry point.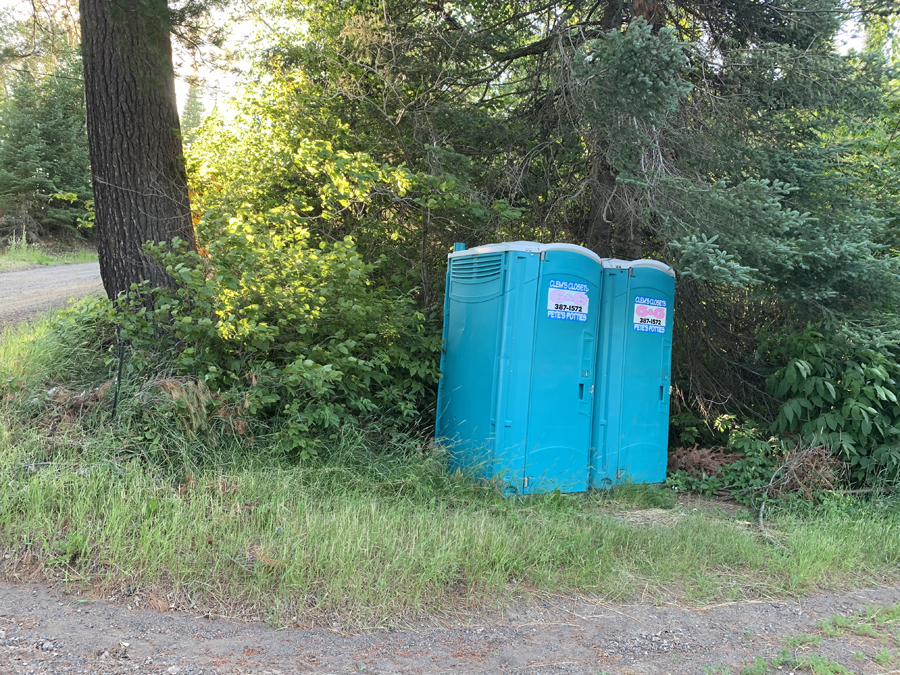 The last restroom you'll see for a while that has a door.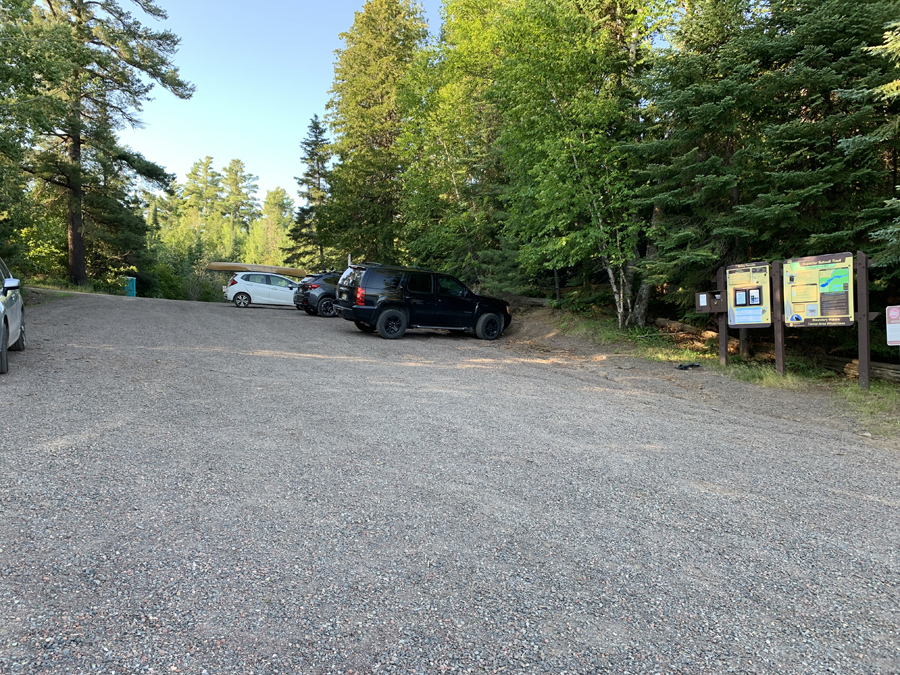 View of the parking lot from down by the lake shore.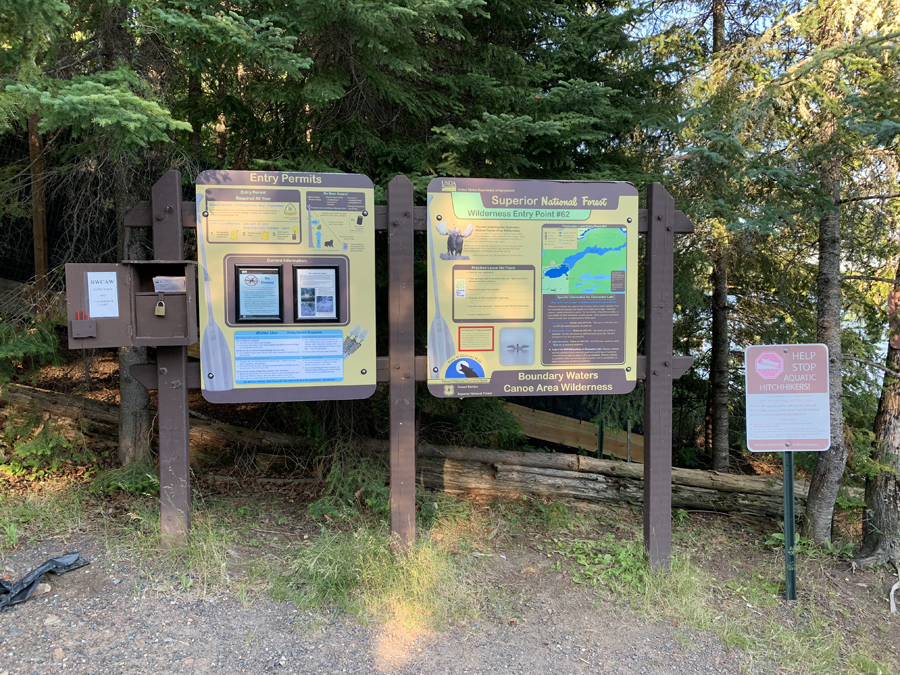 The signs you'll see at most every BWCA entry point.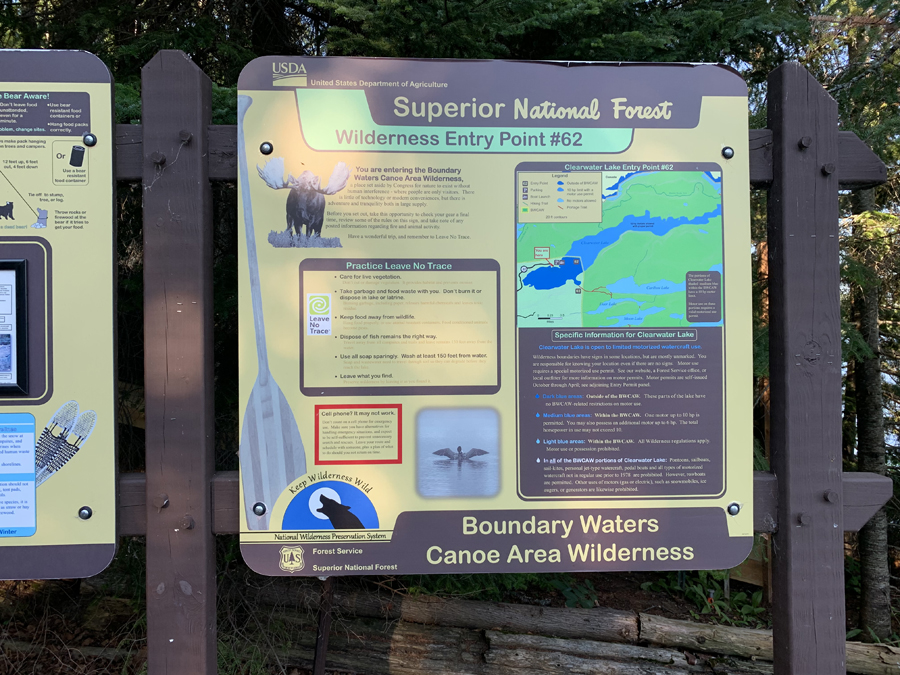 Note that the very western end of Clearwater Lake is outside of the BWCA. Motorboats are allowed on Clearwater Lake.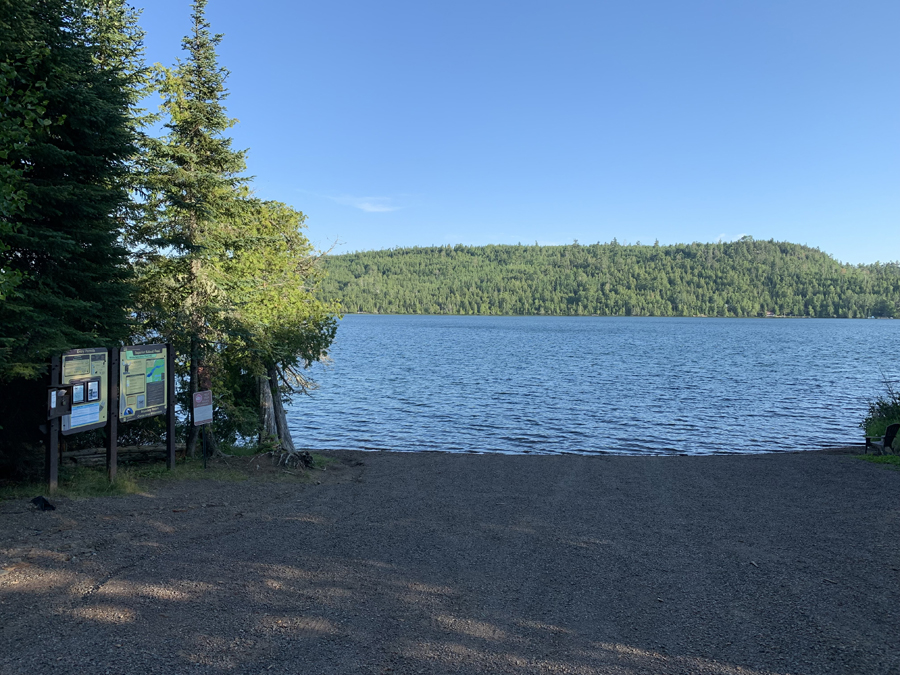 Boat landing.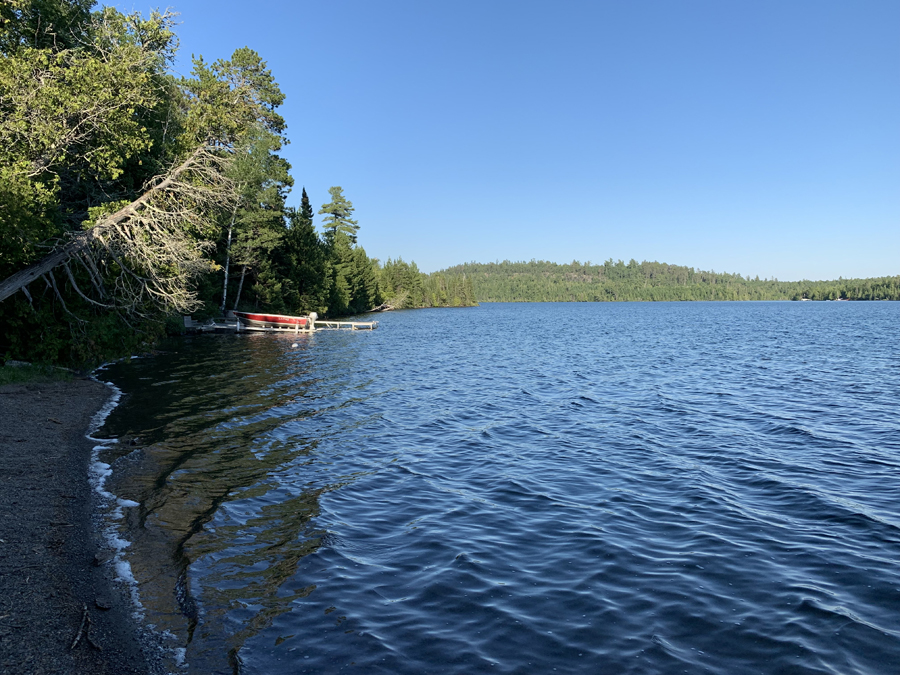 View to the east of Clearwater Lake.
Now that you've reached the shore of the lake, visit: CLEARWATER LAKE
Return to List of BWCA Entry Points (sorted by Entry Point Name or by Entry Point #)