Entry Point 82 - Border Route Trail (Center) and Caribou Rock Trailhead
Gunflint Ranger District
From Grand Marais, Minnesota, follow the Gunflint Trail for about 29 miles to Hungry Jack Road (just before Trail Center). Take a right and drive 1.9 miles to the small parking lot on your right. The trail starts across the road.
The Caribou Rock Trail is an access trail to the Border Route Trail. The Caribou Rock Trail is about 8.4 miles out-and-back. About 3/4 mile in from the trailhead, there is a fine view of West Bearskin Lake. About a mile further on is a view of Moss Lake. The Caribou Rock Trail ends at Rose Lake and Rose Falls. You will also find the Stairway Portage here between Rose Lake and Duncan Lake.
The Caribou Rock Trail intersects the Border Route Trail just before reaching Rose Lake.
Exploring the Entry Point
Click on the photos below to see the full resolution image - Use your browsers back button to close photo and return to this page.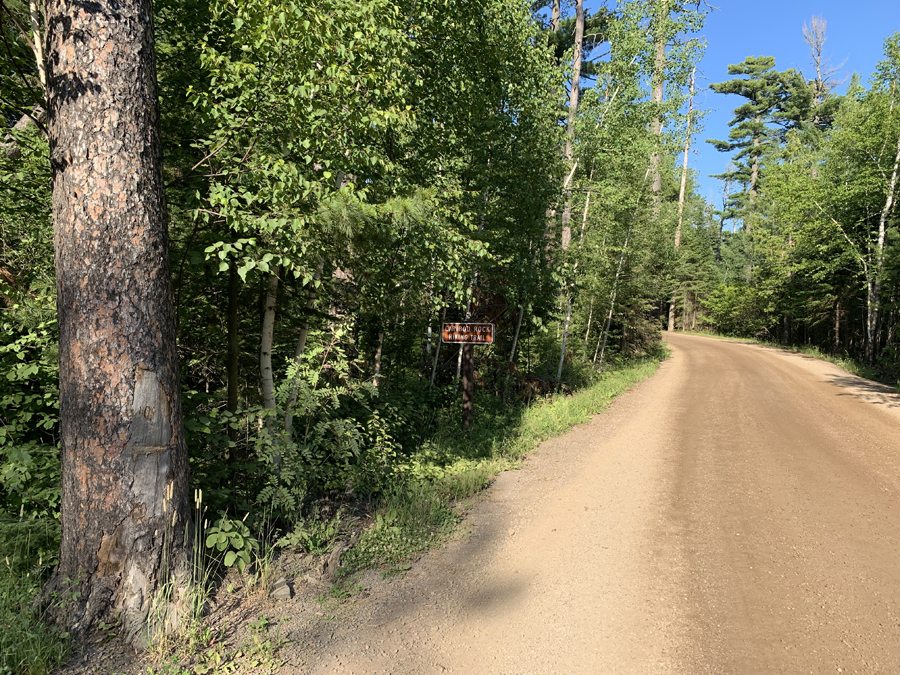 Sign on side of road for the Caribou Rock Trail. This is also BWCA Entry Point 82 - Border Route Trail (Center).

The start of the trail is just across Hungry Jack Road from the parking lot. If you are just hiking for the day, remember to fill out a BWCA day permit, as the last part of the Caribou Rock Trail is in the Boundary Waters.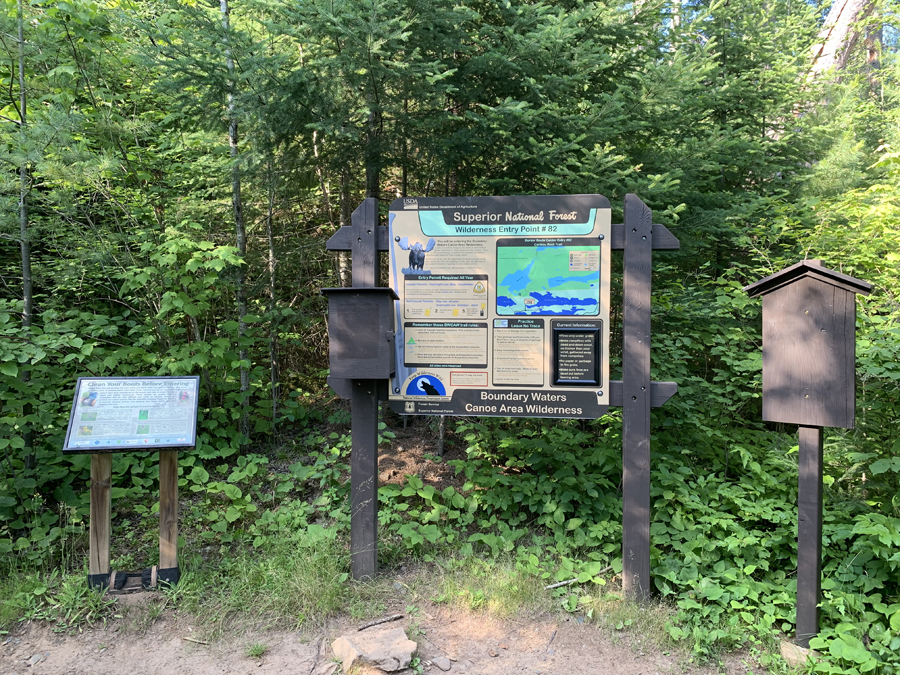 The usual signage found at all BWCA entry points. The box on the left of the middle sign contains BWCA day permit forms.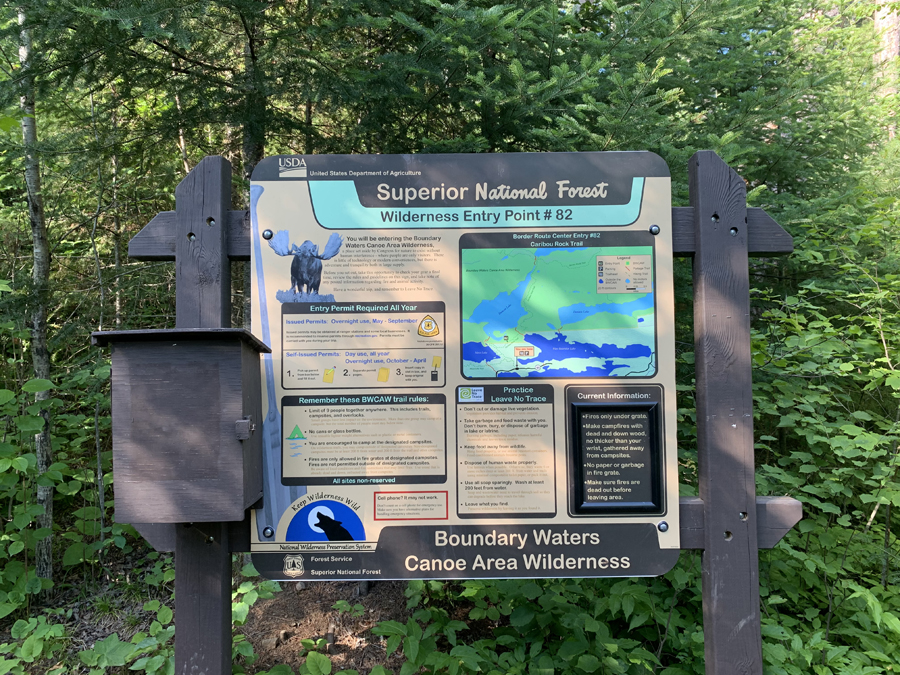 Signage for the Caribou Rock Trail and BWCA Entry Point 82.
Now that you've reached the trailhead, start hiking the: BORDER ROUTE TRAIL
Return to List of BWCA Entry Points (sorted by Entry Point Name or by Entry Point #)