Eagle Mountain - Highest Point in Minnesota
Click on the photos below to see the full resolution image - Use your browsers back button to close photo and return to this page.
To reach this top of Minnesota (Eagle Mountain), you hike the Eagle Mountain Trail. Check it out.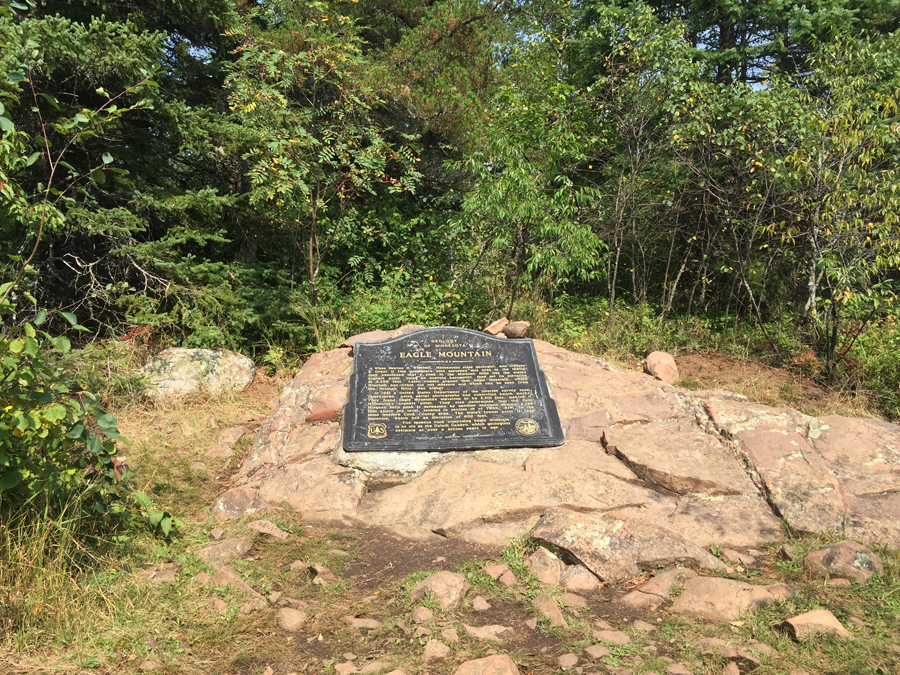 This is the marker at the top of Eagle Mountain. Eagle Mountain is the highest point in the State of Minnesota. Note, that this marker is back in the woods and there is no panoramic view from here. But, it is the official location of the high point. The elevation is 2,301 feet. Interestingly, the lowest point in Minnesota is not very far away. That is the shore of Lake Superior at around 602 feet above sea level, depending on the lakes current water level.


A view from near the true summit of Eagle Mountain. To get to the marker shown above, there is a path marked by cairns that leads back into the woods. Takes a couple of minutes to reach the summit marker from this view point. Several BWCA lakes are visible in the distance.
Return to hiking on: EAGLE MOUNTAIN TRAIL