East Pipe Lake
Tofte Ranger District
Paddlers tend to quickly pass through East Pipe Lake on their way to Pipe Lake. East Pipe Lake doesn't have any campsites. Pipe Lake on the otherhand has three campsites located on the west end of the lake. This are of the BWCA makes for a good weekend trip or a place to bring those that are new to the Boundary Waters experience.
East Pipe Lake is one of the sources of the Vern River (the other being Homer Lake).
References:
Pauly, Daniel, Exploring the Boundary Waters (Minneapolis:  University of Minnesota Press, 2005), 264-265.
Exploring East Pipe Lake
Click on the photos below to see the full resolution image - Use your browsers back button to close photo and return to this page.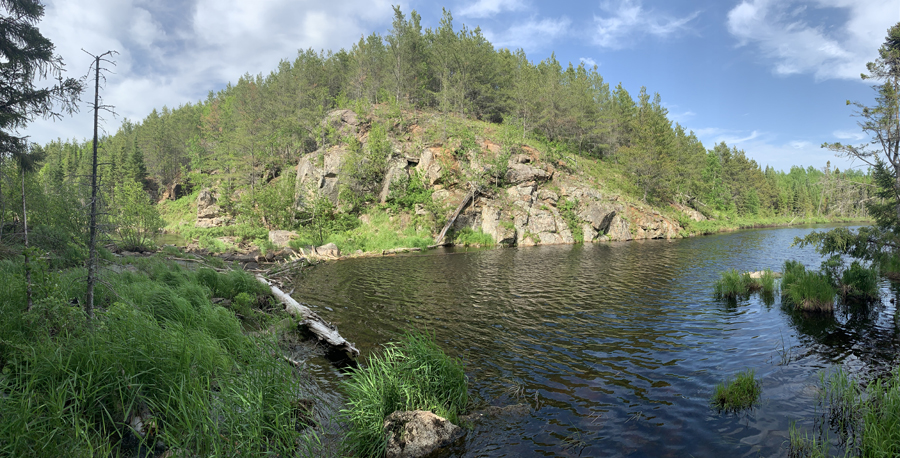 Rocky hill across the channel from the Vern River portage. View is towards the east.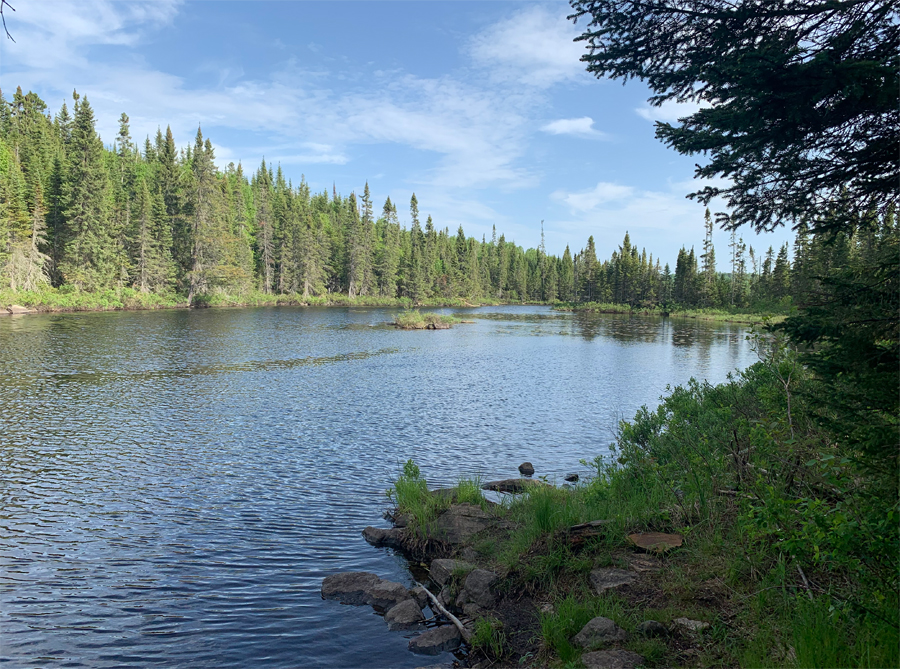 The northwest tongue of East Pipe Lake as viewed from the Vern River portage. Looking toward the south/southeast.
Route Connections for East Pipe Lake
From East Pipe Lake, you can portage to Pipe Lake or to the Vern River.