BWCA Entry Point 24 - Fall Lake
Kawishiwi Ranger District
To reach the Fall Lake Entry Point from Ely, Minnesota, head east on West Sheridan Street toward North Central Avenue. In 1.2 miles continue on Highway 169 North (aka Fernberg Trail) for 6.1 miles to Fall Lake Road (Highway 6). The entry point is down this road 1.2 miles further on.
Besides the entry point, the Fall Lake Campground run by the U.S. Forest Service is also located here. The fee is $21 per night for up to nine people per site (as of 2021). The fee is charged only during the regular season (i.e., when it is warm enough for the water to be turned on). This is a top notch campground and is well run. It includes a beach, playground, picnic area and even a store (that also rents canoes). This is the "deluxe" entry point into the BWCA.
The Fall Lake Entry Point includes a large boat ramp for motorboat use. The powered boat traffic stays on Fall Lake or is bound for Basswood Lake along the route up through Newton Lake. Paddlers can take a 40 rod portage to the north into Newton Lake and continue on to Pipestone Bay on Basswood Lake. Otherwise, paddlers can try the Four Mile Portage to work their way by three lakes (Muskeg Lake, Mud Lake and Ella Hall Lake) on their way to Basswood Lake. The Four Mile Portage (also known as The Long Portage) is much more difficult once you are north of Muskeg Lake. The portage is often flooded (beaver activity). Don't count on being able to make it to Basswood Lake. Basically if you are canoeing out of this entry point, all routes lead to Basswood Lake.
Exploring the Entry Point
Click on the photos below to see the full resolution image - Use your browsers back button to close photo and return to this page.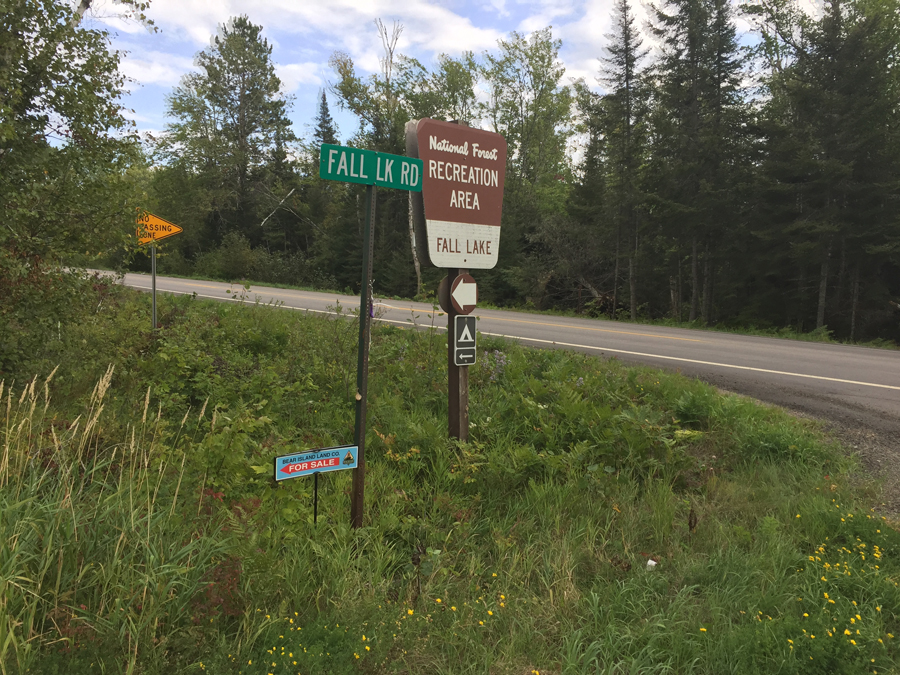 The way to the Fall Lake Entry Point and the Fall Lake Campground. This is where Fall Lake Road intersects the Fernberg Trail.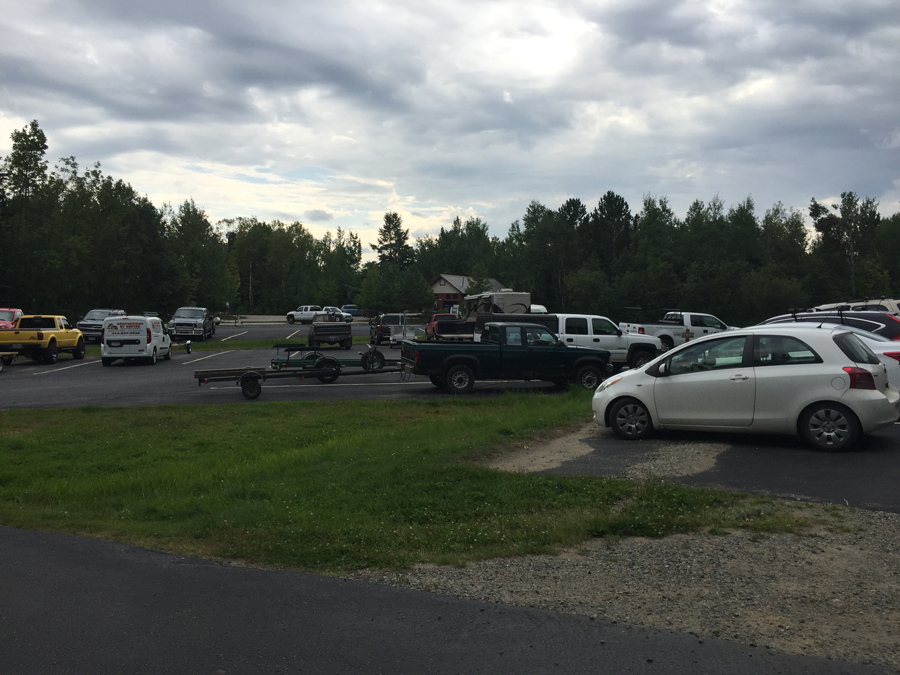 There is a huge parking lot here. Fall Lake is used for camping, motorboating, canoeing and other daytime activities so it's a popular place.

Taking a short stroll from the parking lot down to the shore of Fall Lake.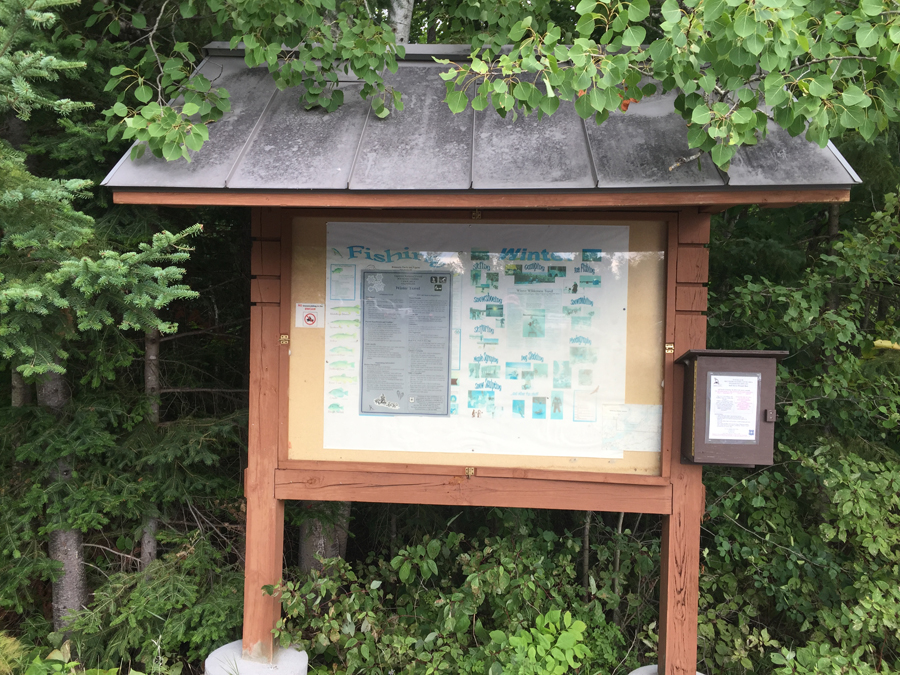 The Fall Lake bulletin board. If you are in need of a day permit, use the forms found in the box on the right.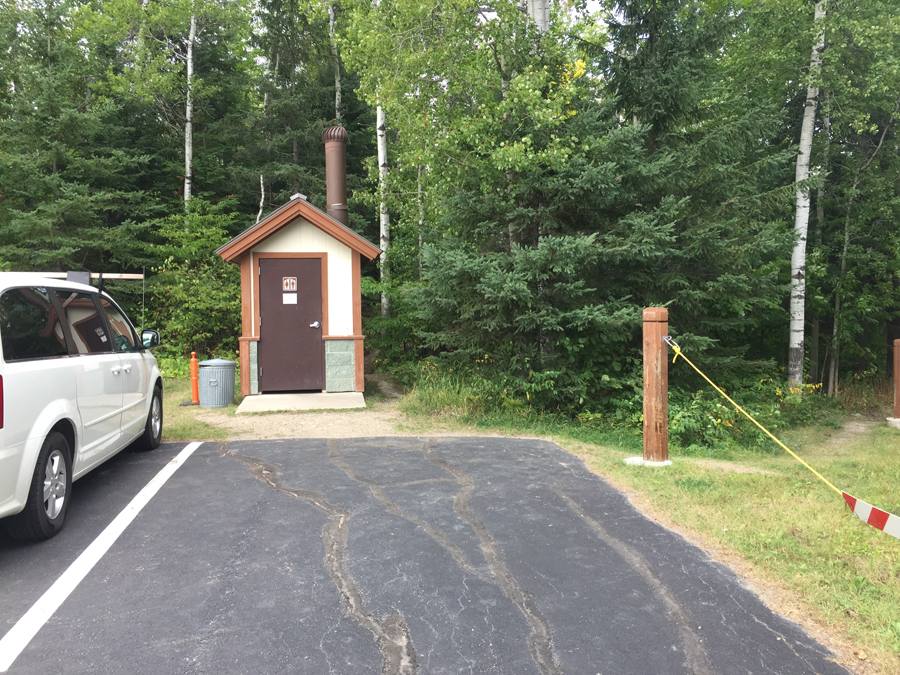 The Fall Lake Entry Point offers a nice selection of biffies to satisfy even the weakest of bladders.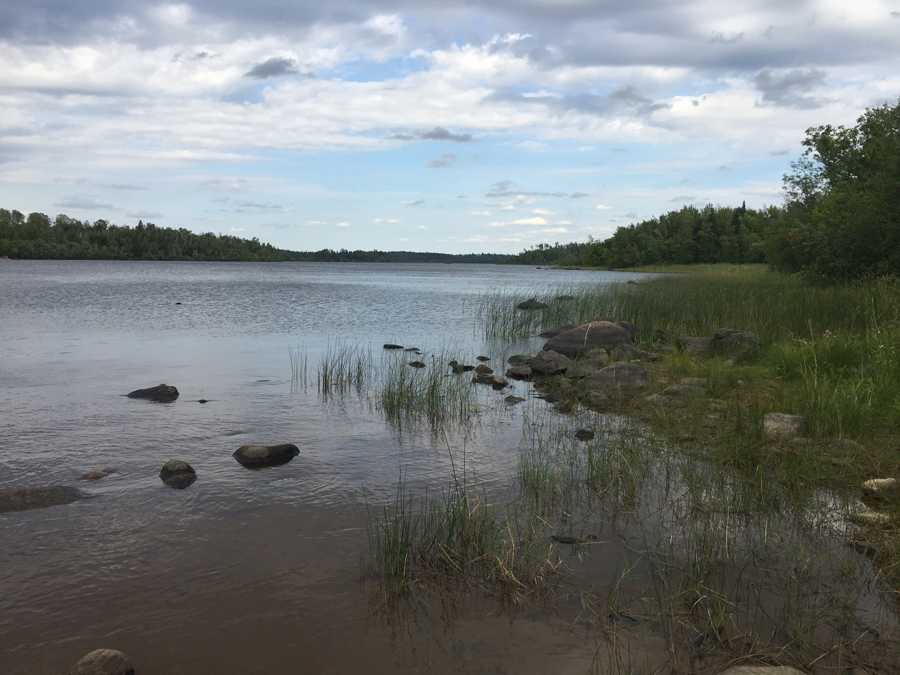 View to the north from the entry point landing. There is a full boat ramp also located here. Fall Lake allows motors, as do the lakes along the route up to Basswood Lake.
Now that you've reached the shore of the lake, visit: FALL LAKE
Return to List of BWCA Entry Points (sorted by Entry Point Name or by Entry Point #)