BWCA Entry Point 36 - Hog Creek
Tofte Ranger District
From Tofte, Minnesota, follow the Sawbill Trail (Cook County Road 2) north and inland from Lake Superior. After just a few miles, this paved road gives way to gravel. You will pass the Temperence Lake Campground on your left 12 miles out of Tofte. Continue past the campground. Eventually you come to an intersection (which is signed). You want to turn left here onto Cook County Road 33 (also shown as Cook County Road 3 on maps). This road is narrower and a bit rougher. Follow this road for about nine more miles west. You then come to another split in the road. Stay left again and you are now on Cook County Road 7 (also known as Perent Lake Road). Stay with this road for about three more miles until you come to an intersection with a sign pointing the way to Kawishiwi Lake and Hog Creek. Turn right here. Now you are on Forest Road 354. This road is a tad more rugged then the previous one, but you only need to follow it for about two miles. The BWCA Entry Point 37 - Kawishiwi Lake is another two miles down the road, as is the Kawishiwi Lake Campground which is run by the U.S. Forest Service. That campground is a nice place to stay the night before your trip.
There is a short downhill 15 rod portage from the parking lot to the Hog Creek canoe landing. You head to your left, downstream, from the entry point.
Route options from the Hog Creek entry point are limited. Most paddlers are traveling an out-and-back route from the entry point to Perent Lake. Perent Lake is a sprawling lake with many campsites and good fishing. It is possible to continue west past Perent Lake along the Perent River, but be aware that this is a challenging route with many portages before reaching Lake Isabella. An trip option would be to use a one-way route from Hog Creek to Little Gabbro Lake and use a car shuttle to return to your starting point. Outfitters in the area will also assist you in planning a route like this.
Exploring the Entry Point
Click on the photos below to see the full resolution image - Use your browsers back button to close photo and return to this page.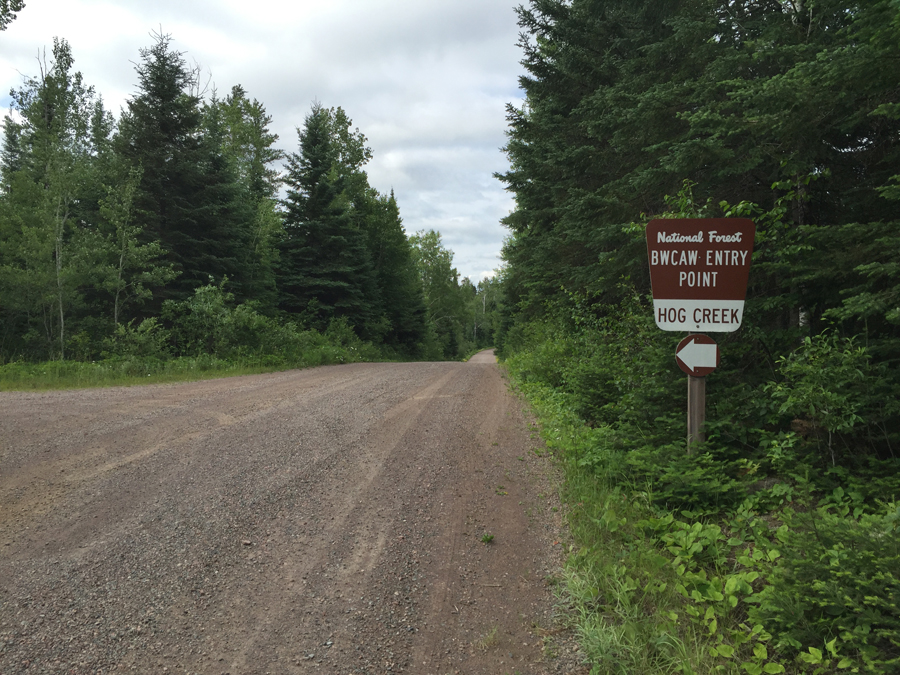 Hook a left here and follow a short road to the parking lot.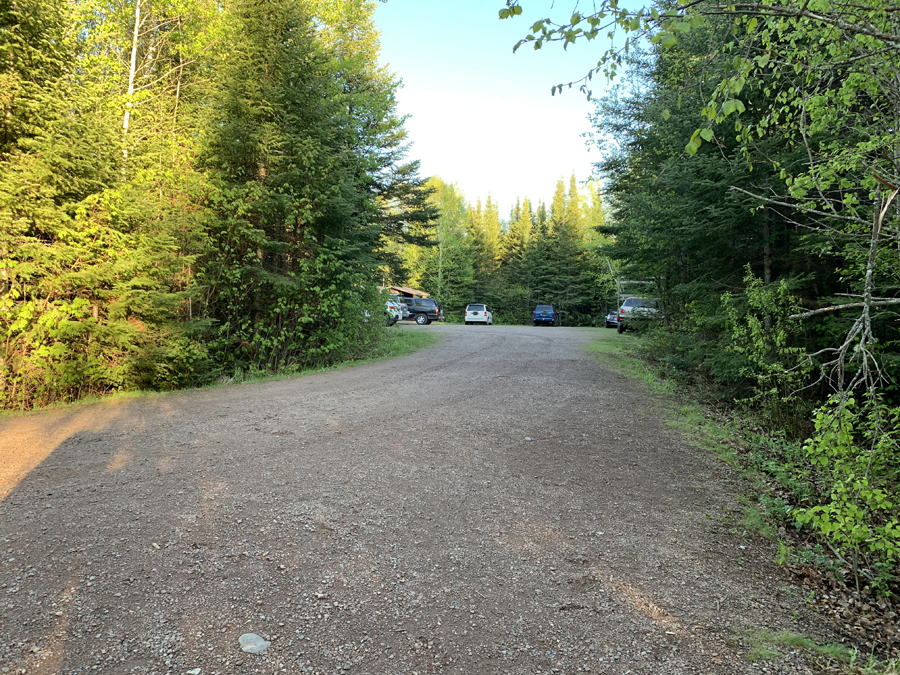 A small nicely maintained parking lot for "Hog Creekers" to park their vehicles (May 31, 2021).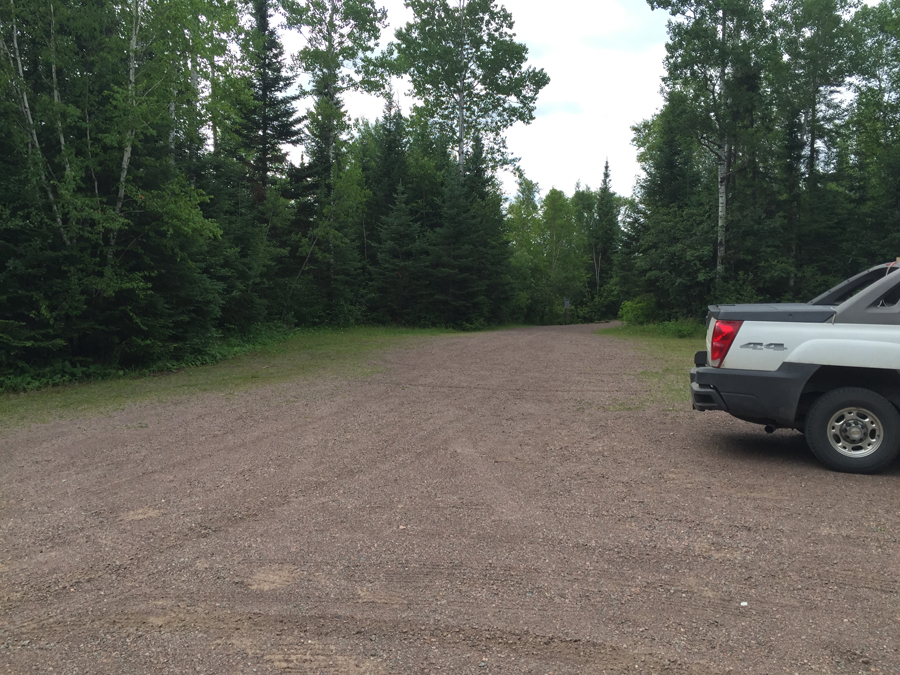 Another view of the parking lot (July 10, 2016).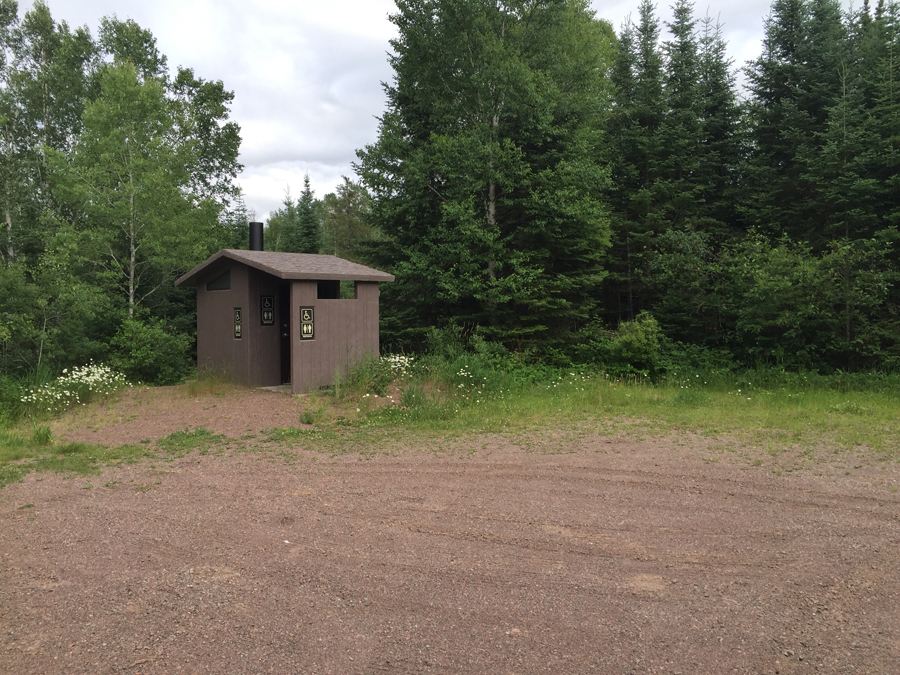 If ya gotta go, it's located in the back corner of the parking lot (July 10, 2016).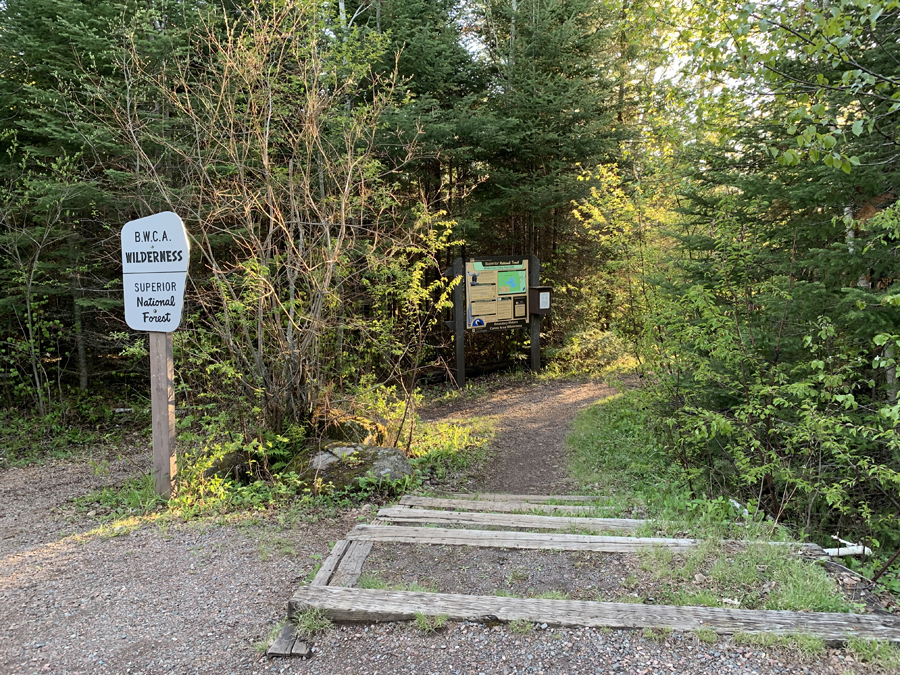 This is the start of a little 15 rod portage down to the canoe landing on Hog Creek. Starts right from the parking lot (May 31, 2021).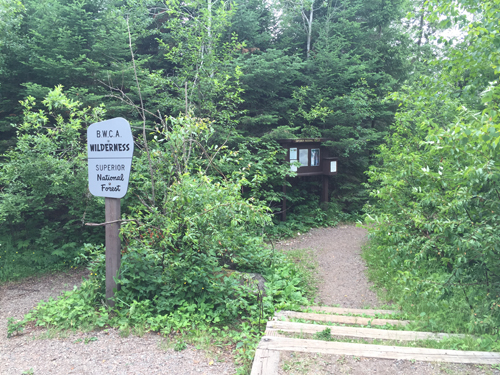 Older image roughly the same as the one shown above (July 10, 2016).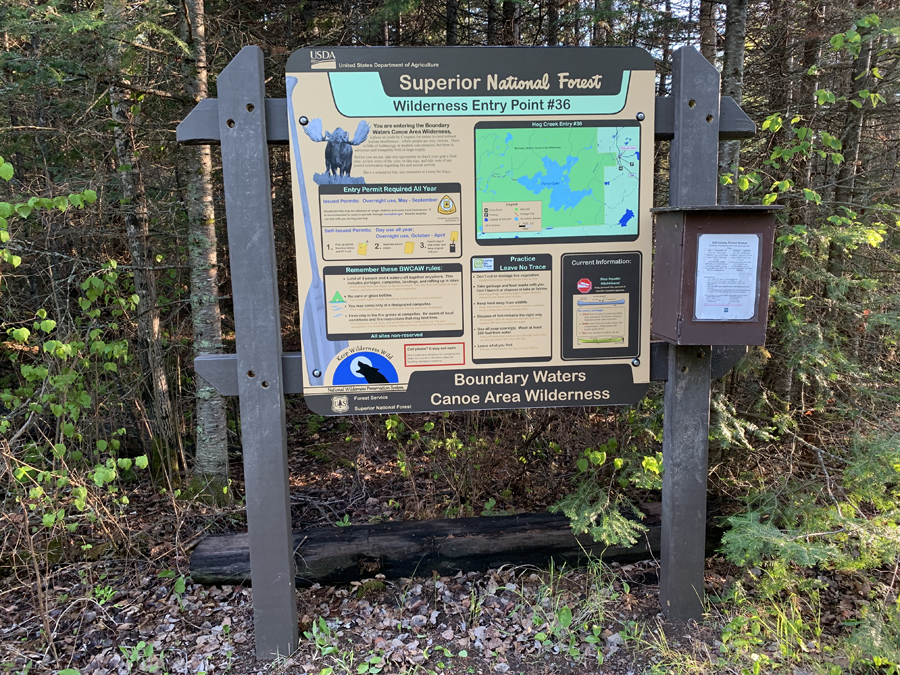 Bulletin board and notifications provided by the friendly folks at the U.S. Forest Service. If you just need a BWCA Day Permit, they are in the box and need to be filled out and carried with you (May 31, 2021).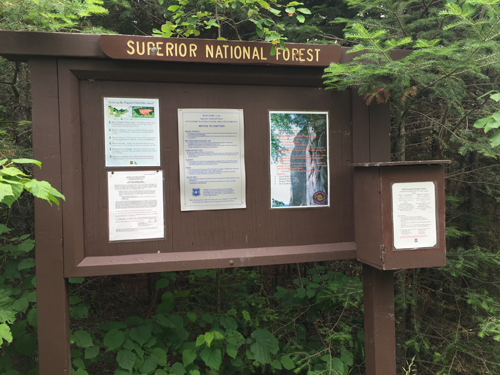 The old bulletin board has been replaced. This is what it used to look like (July 10, 2016).

A quick 15 rod portage all downhill to the creek. (See this portage in both directions here.) (May 31, 2021)

Older footage of this short portage (July 10, 2016).


Hog Creek canoe landing. From this point, you want to embark to your left and paddle with the current (which is minimal) downstream. Hog Creek will eventually get paddlers to Perent Lake. Perent Lake is probably named for "Tame" Tom Parent whose family was the first to homestead on the lake. Yes, the lake and surname have different spellings.
Now that you've reached the bank of the creek, visit: HOG CREEK
Return to List of BWCA Entry Points (sorted by Entry Point Name or by Entry Point #)