Townline Lake
Tofte Ranger District
This is a small lake that is now surrounded by a forest of blackened trees as a result of the 2011 Pagami Creek Fire.
There are no campsites on this lake. Most groups probably don't explore it much and just paddle straight across this little lake from one portage to the other. Townline Lake breaks in half what would otherwise be about a 350 rod portage.
The portage from Townline Lake up to Lake Polly begins in a recessed inlet on the north side of the lake. Portage crews have placed logs in the water to make the landing easier here. Beware these logs. They can be slippery because they get covered with algae. At times there is a beaver dam here that you may need to wriggle your canoe over. The portage from Townline Lake south to Kawasachong Lake is 189 rods, beginning with a good incline. This portage gives a good perspective on how large the recent forest fire was, as you see nothing but burn area along its entire length.
Exploring Townline Lake
Routes to locations on Townline Lake are shown below:
Paddling from the Kawasachong Lake portage to the Lake Polly portage

Click on the photos below to see the full resolution image - Use your browsers back button to close photo and return to this page.
PADDLING FROM THE KAWASACHONG LAKE PORTAGE TO THE LAKE POLLY PORTAGE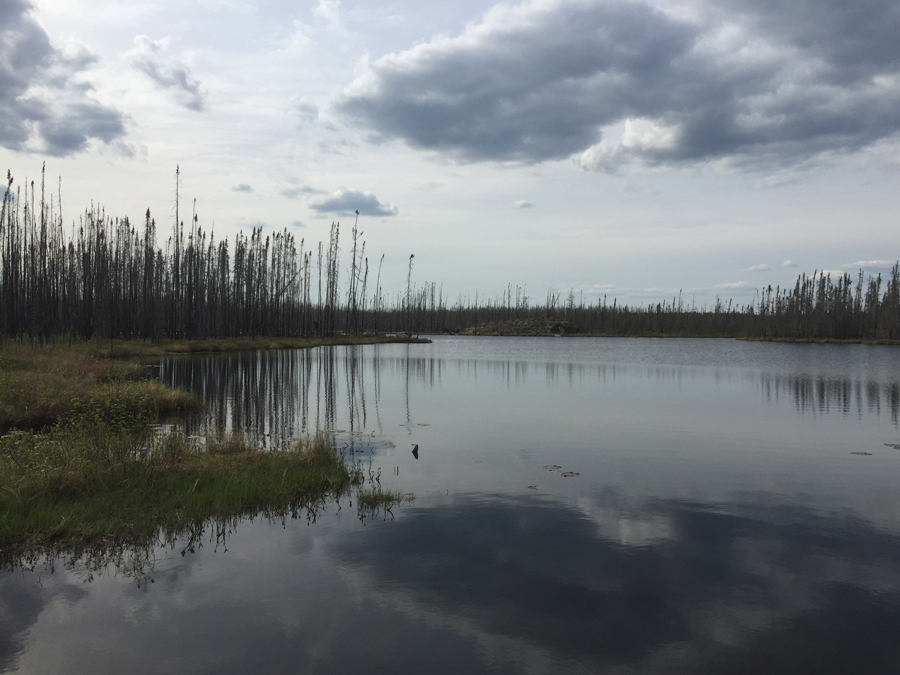 Looking out over Townline Lake from the end of the portage that leads south to Kawasachong Lake.

A brief paddle, on a north heading, has you across Townline Lake and at the start of the portage leading to Lake Polly in no time.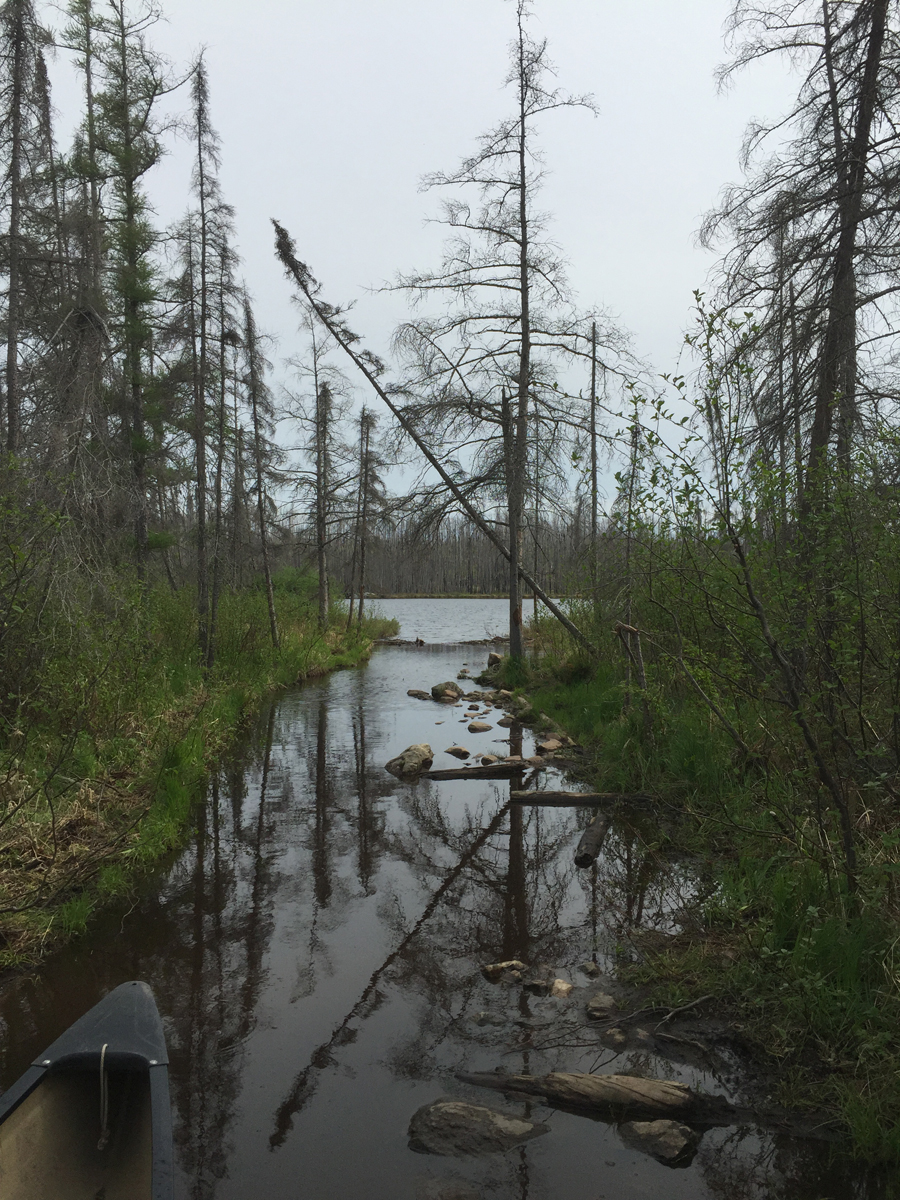 The channel leading up to the Lake Polly portage. Careful walking on those logs, as they can be slippery. Sometimes this channel is dry if the water is low.
Route Connections for Townline Lake
From Townline Lake, you can portage to Kawasachong Lake or Lake Polly.