Campsite on Mudro Lake (#1124)
Campsite last visited on: September 8, 2019
Click on the photos below to see the full resolution image - Use your browsers back button to close photo and return to this page.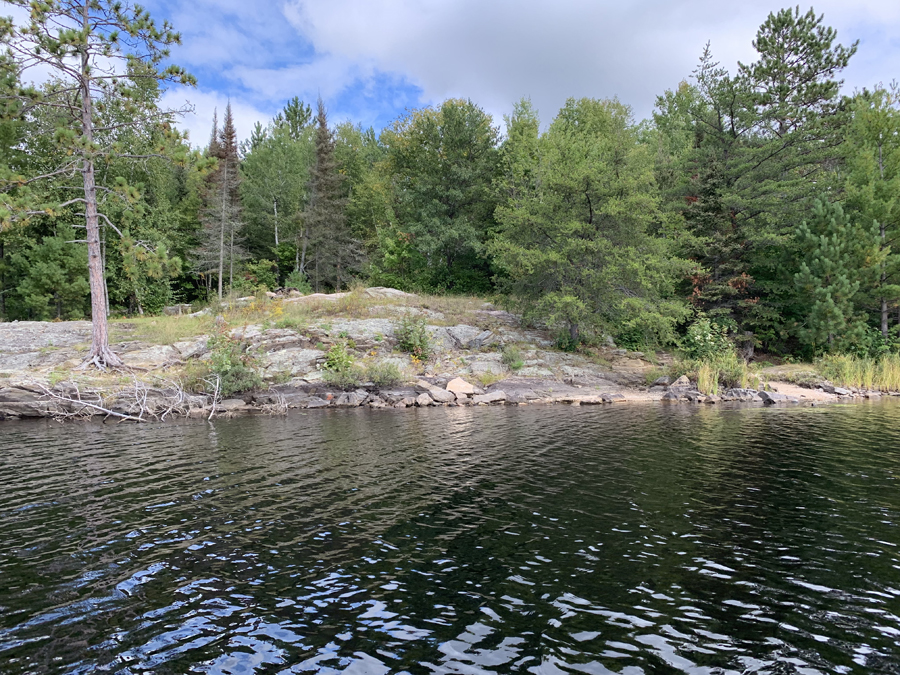 Plenty of space to land several canoes. Sandy, hard and shallow - really a perfect landing spot. The canoe landing is on the far right of your view.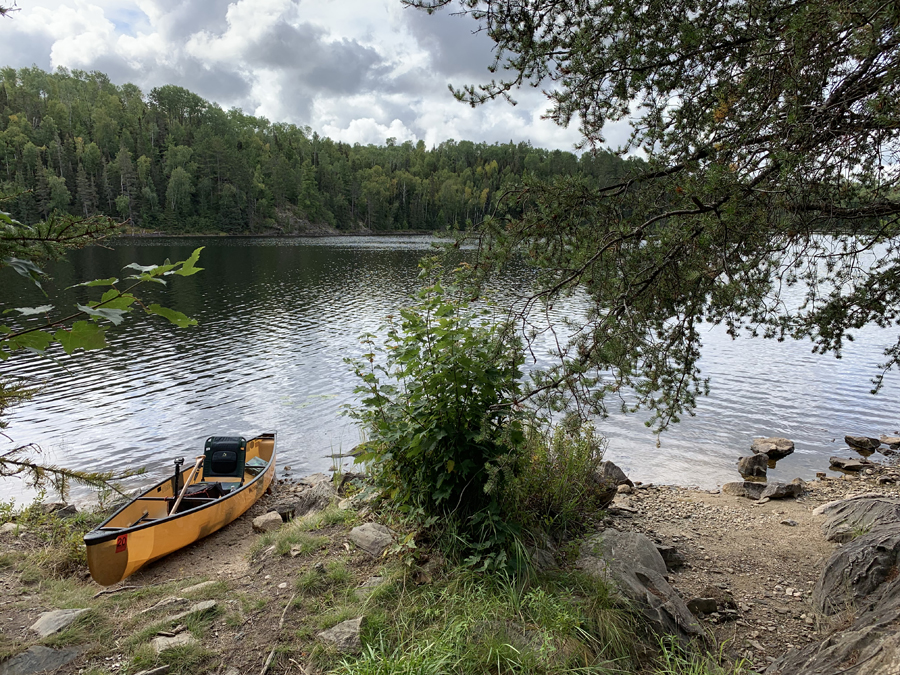 There are good views of the lake down by the canoe landing and it is easy to walk and fish along the shore (the lake isn't known for its fishing though).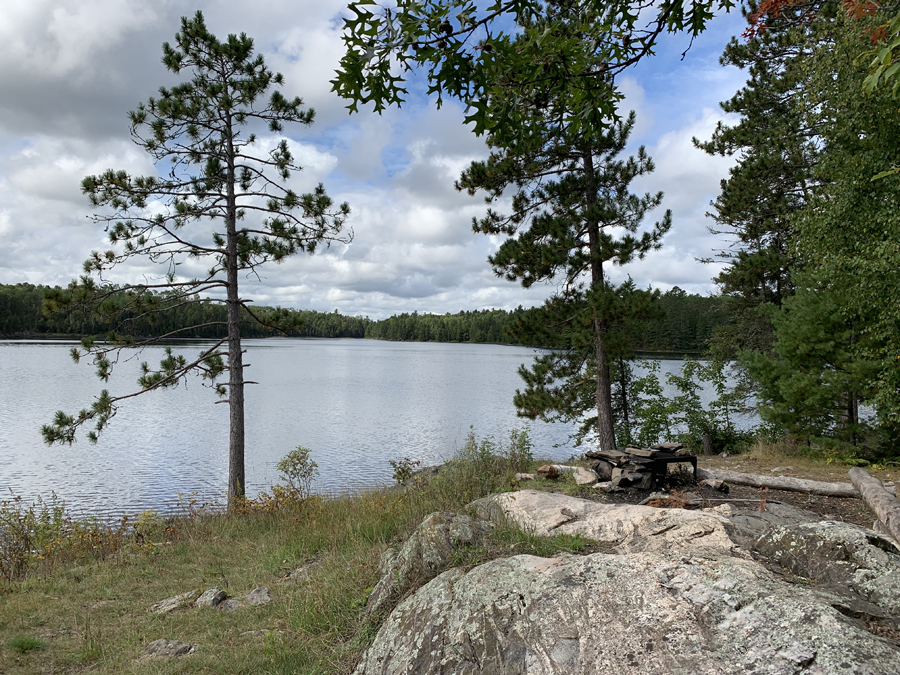 The "cook" will have nice views of the lake while preparing the camp meals. Not much for food pack hanging trees as all the good branches have been destroyed at this busy campsite.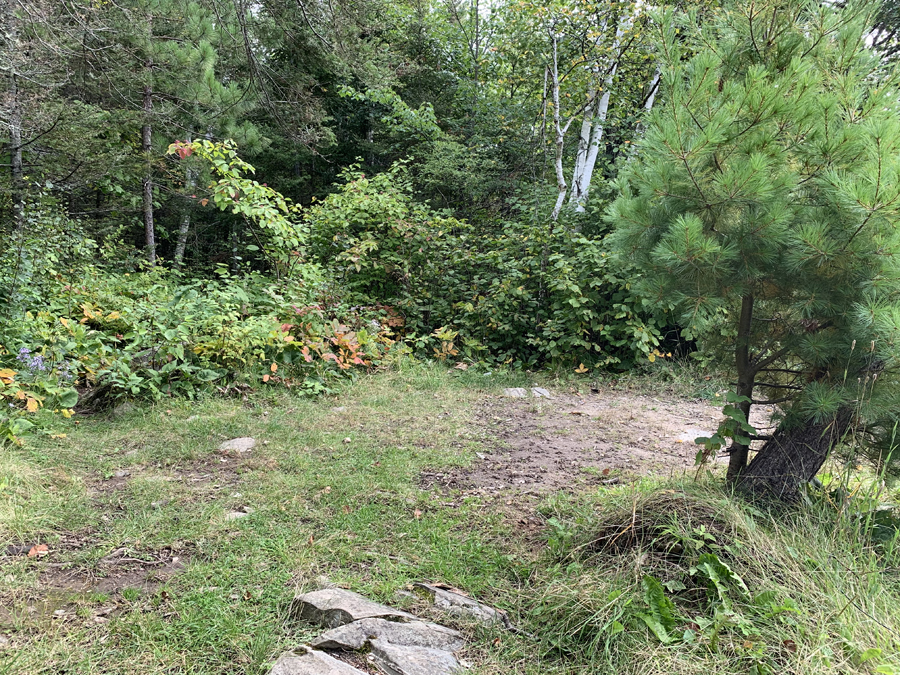 One of the tent pads.

Checking out the whole campsite. Enough tent spots for a large group. Expansive views of the lake. Good starwatching. On a semi-busy route so you will have plenty of canoes passing by. Strong winds could be a problem as the site is fairly open. This is the only campsite close to the Mudro Lake entry point, so it is often grabbed early in the day.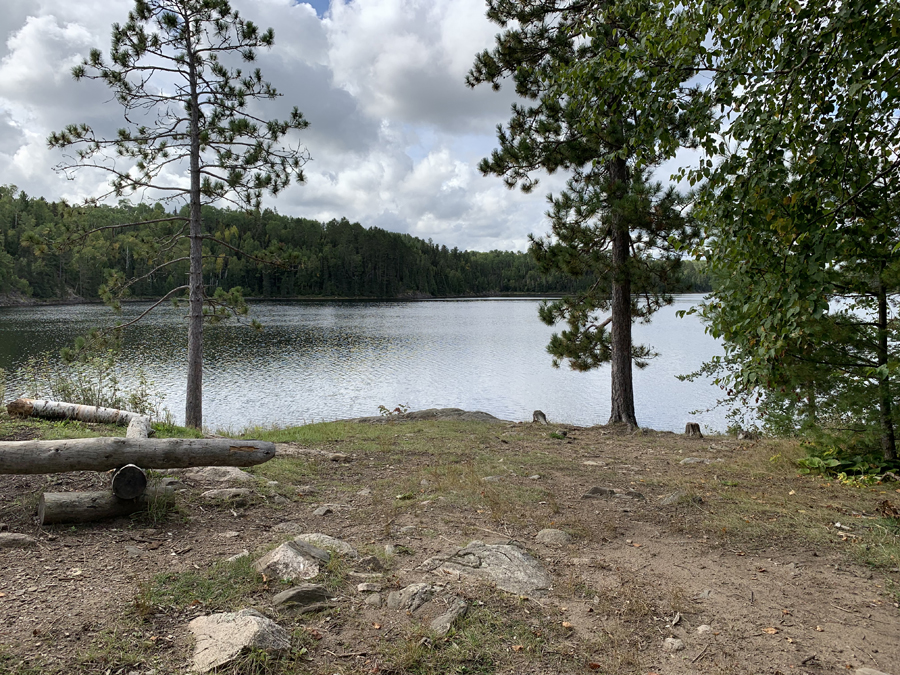 There will be plenty of canoes going up and down the lake. The groups that are heading to the Sandpit Lake portage will pass right out in front of the campsite. Paddlers going up to Fourtown Lake will not typically pass close to this campsite.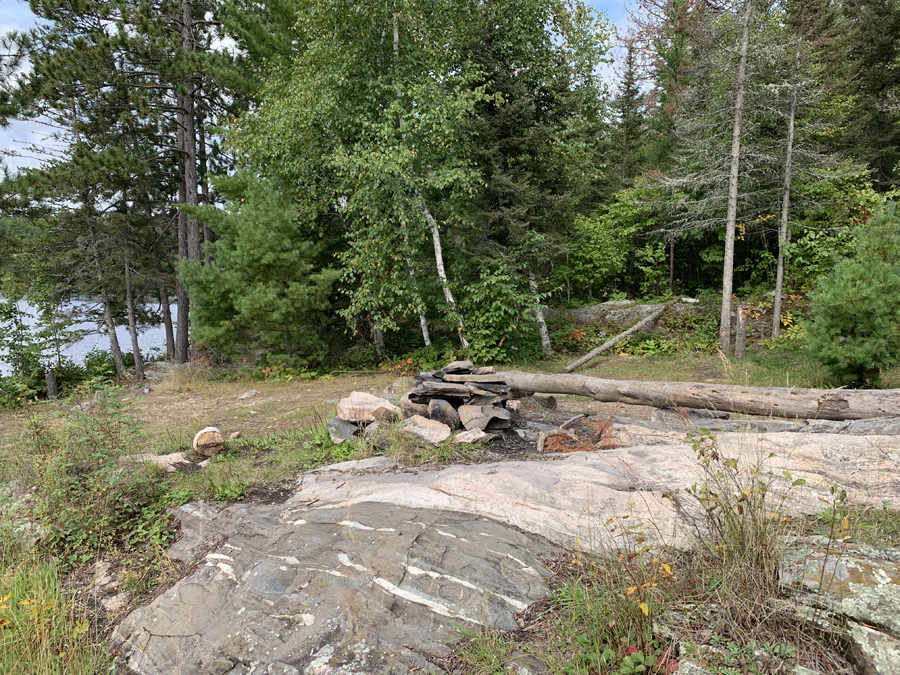 Another view of the kitchen area.

Not a bad campsite. Lack of privacy, few food pack hanging trees and some wind exposure from the south/southwest are the negatives.
Return to paddling on: MUDRO LAKE
Back to List of BWCA Campsites