The Portage between Mudro Lake and Sandpit Lake
Click on the photos below to see the full resolution image - Use your browsers back button to close photo and return to this page.
Portaging Direction: From Mudro Lake to Sandpit Lake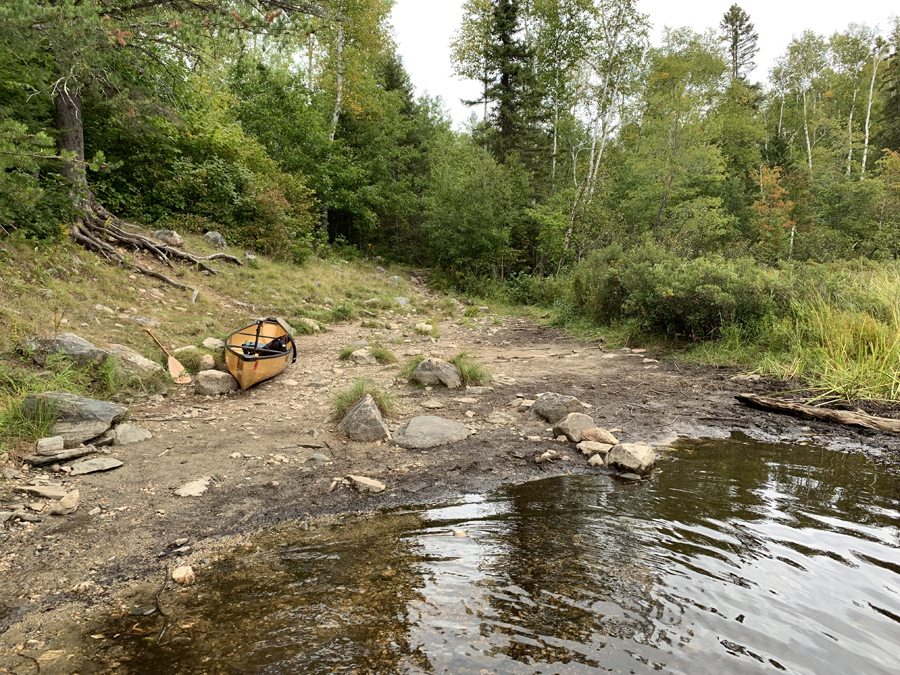 A wide and smooth landing greets you on the Mudro Lake side of this portage.

From Mudro Lake, the portage rises about 45 feet and then levels out in the middle. The bottom falls out as you get nearer Sandpit Lake and the portage drops 90 feet quite fast. The portage is rather rocky overall and the steep section is particuarly rocky.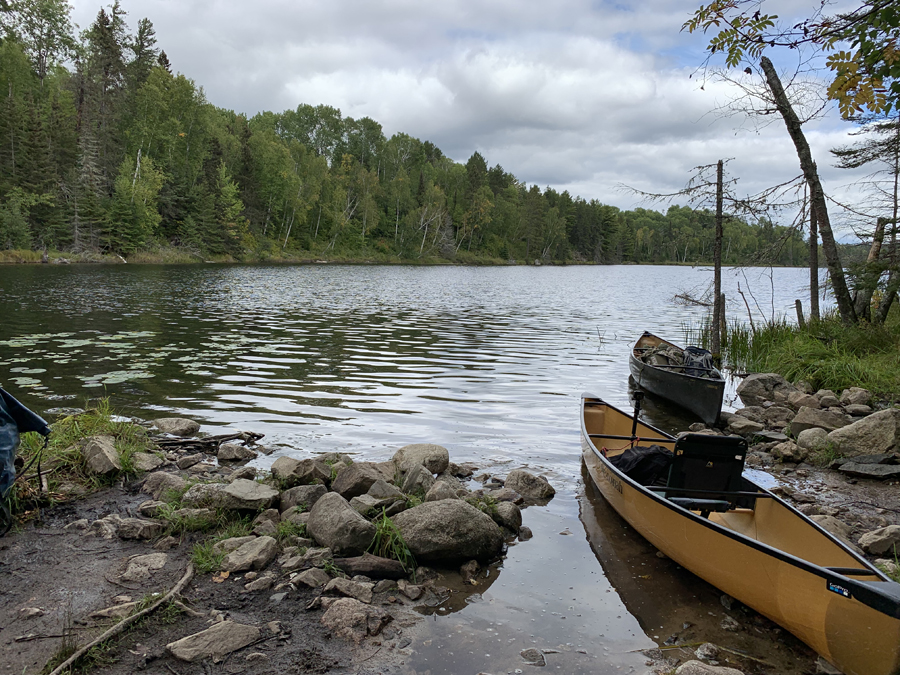 Arrival at Sandpit Lake. This is a busy portage, so expect to share it with other groups coming and going.
Now that you've made it over the portage, visit: SANDPIT LAKE
Portaging Direction: From Sandpit Lake to Mudro Lake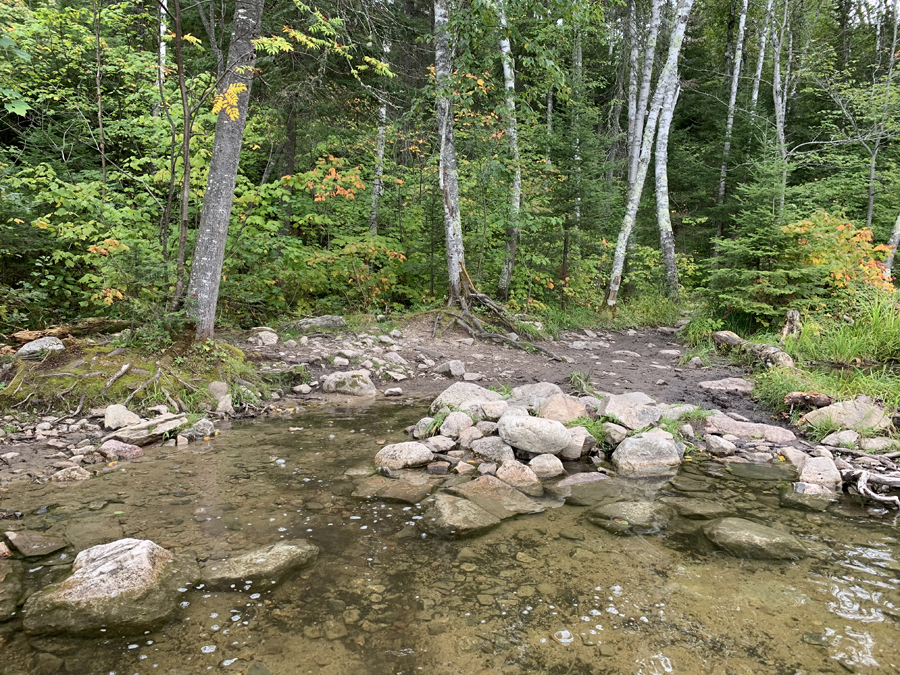 Shallow and clear water is what the Sandpit Lake end of this portage is all about. Pretty easy to put in a canoe here.

Most folks will not like the first half of this portage. You climb about 90 feet (think 9 story building) on a very rocky path. After reaching the top, the portage is relatively level (but still plenty of stones) for about 20 rods. You then descend 45 feet or so to Mudro Lake.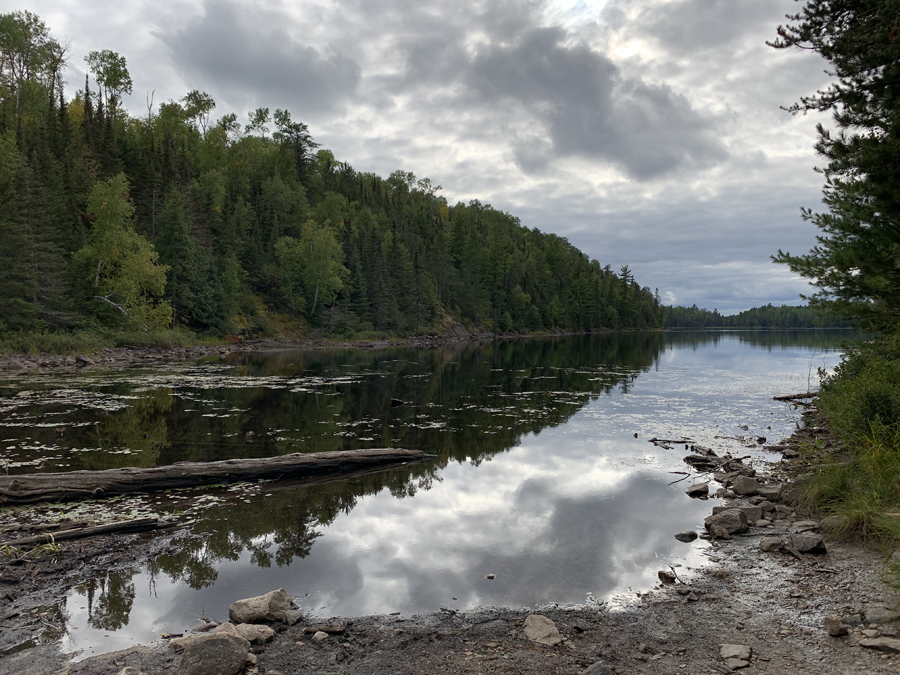 Mudro Lake provides a wide and flat place to land and launch your boat. It is the rest of this portage that isn't so easy.
Now that you've made it over the portage, visit: MUDRO LAKE

Return to the BWCA Portage List