Campsite on Little Trout Lake (#2016)
Campsite last visited on: August 17, 2020
Click on the photos below to see the full resolution image - Use your browsers back button to close photo and return to this page.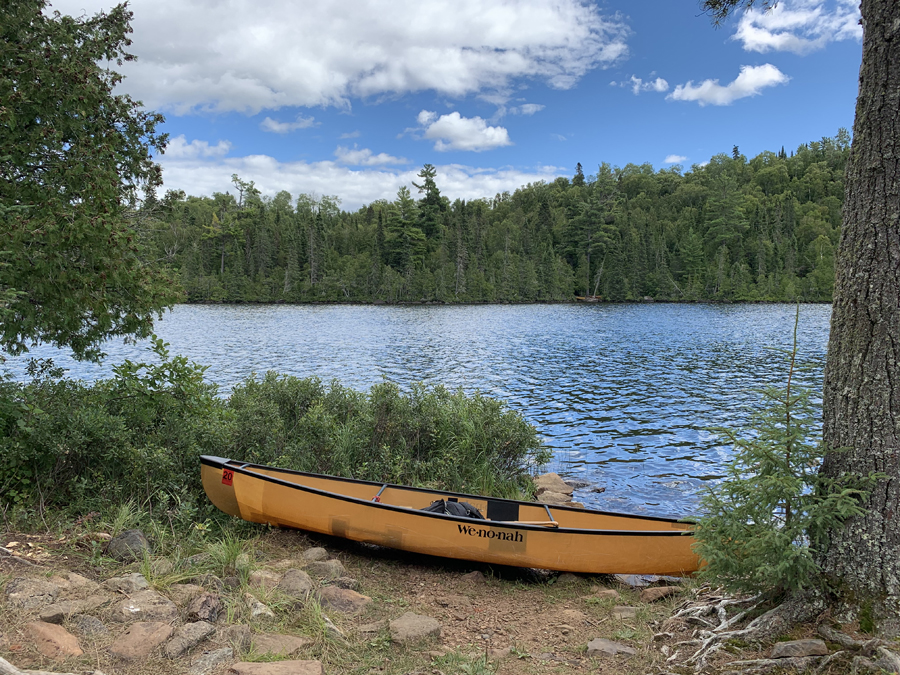 A nice canoe landing at this site. Water is nice and shallow with a hard bottom of small gravel. The start of the Rum Lake portage is visible in the background across the lake, just right of center. The fact that this campsite is near the portage probably isn't much of an issue, as this part of the BWCA receives light visitor traffic.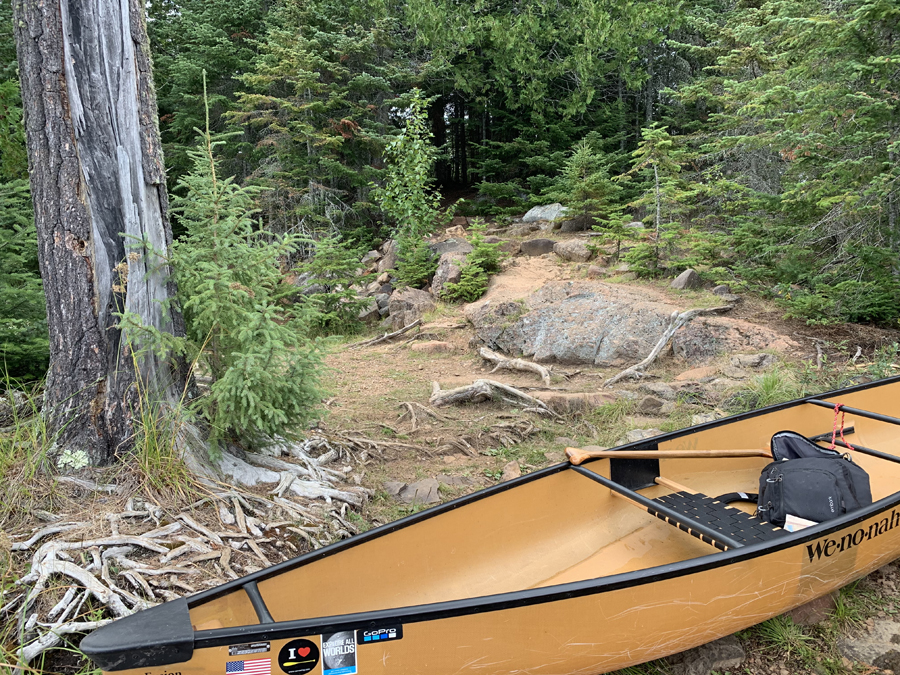 From the canoe landing, you head up this trail to the fire grate area. The ttrail is in the middle of view, but kind of hard to make out once it enters the woods.

Campsite walk around. You go up a trail to where the fire grate and the sleeping area is. There are two "good" tent pads at this site. You could find a another if you use your imagination. The kitchen area is at the top of the trail in the woods, so its not an ideal layout as you don't get much view of the lake The campsite nearest the Misquah Lake portage is probably the best one on this lake and is big enough to support a large group. The campsite on the east end of the lake is also bigger. If you like the idea of being on the island though, this is your only choice. Remember, bears can swim...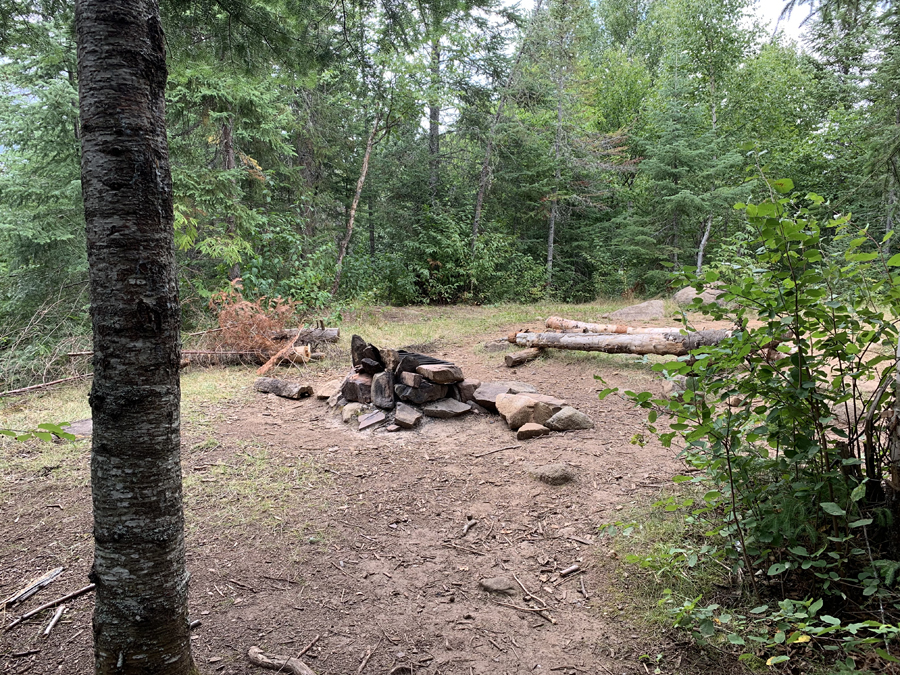 Kitchen area is nice and open. Log furniture has seen better days.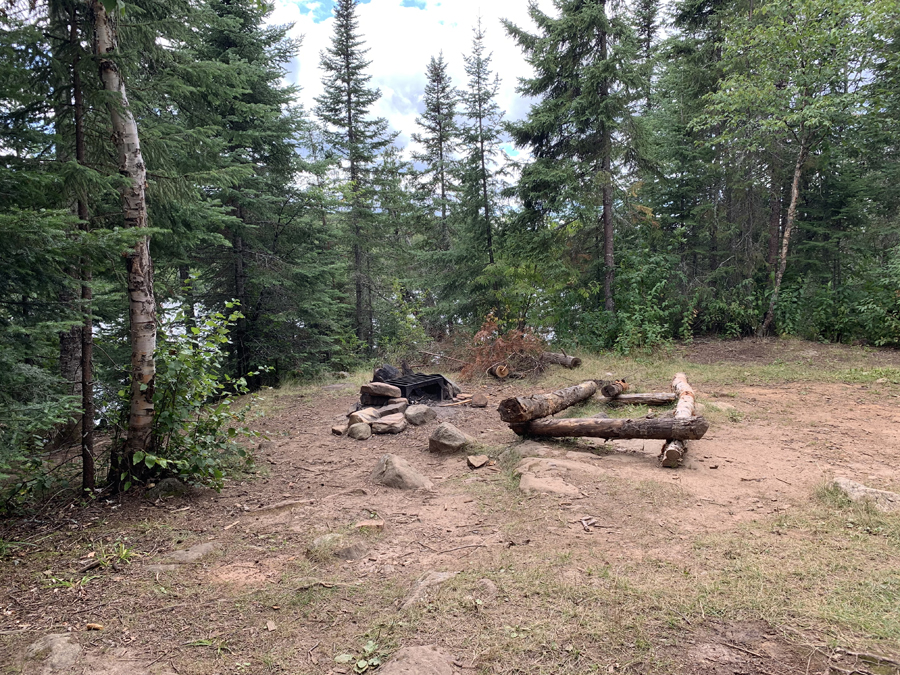 Another view of the fire pit area. Hope you brought some camp chairs. This location of the camp also serves as a place to throw up a tent (to right of seating area).

The big tent pad.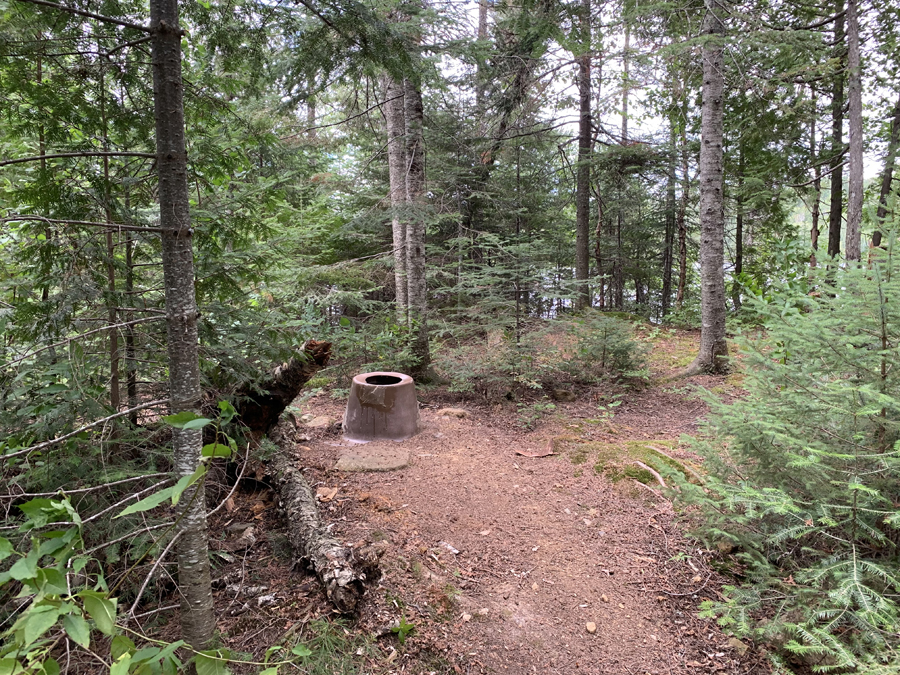 The green thing is located down an easily followed trail.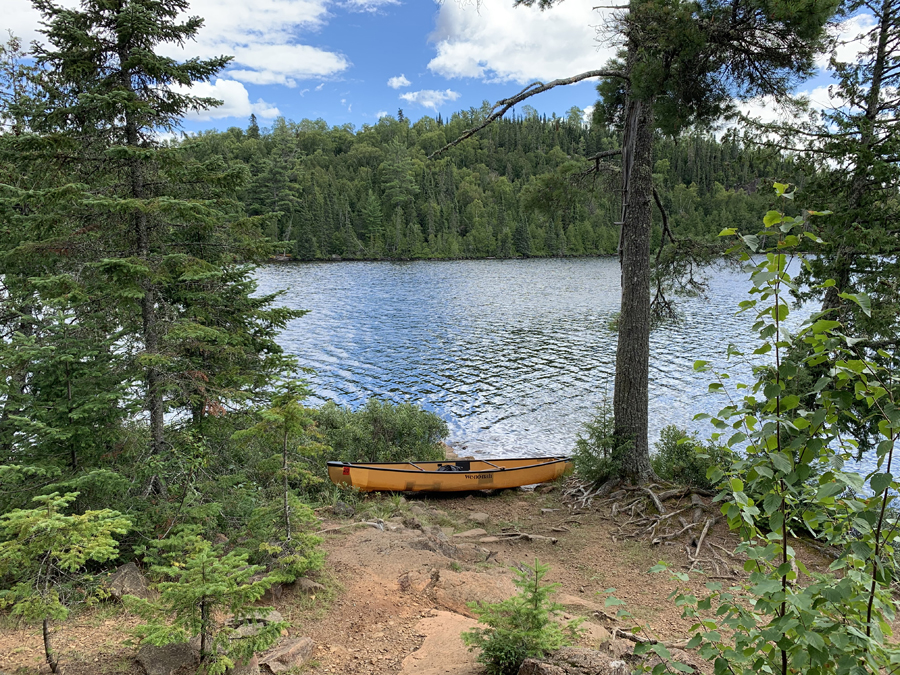 Looking down the trail toward the canoe landing. This may be the best part of the campsite, as it allows easy access to the lake and some room to walk around. Shore is fairly easy to walk around much of island allowing some shore fishing potential.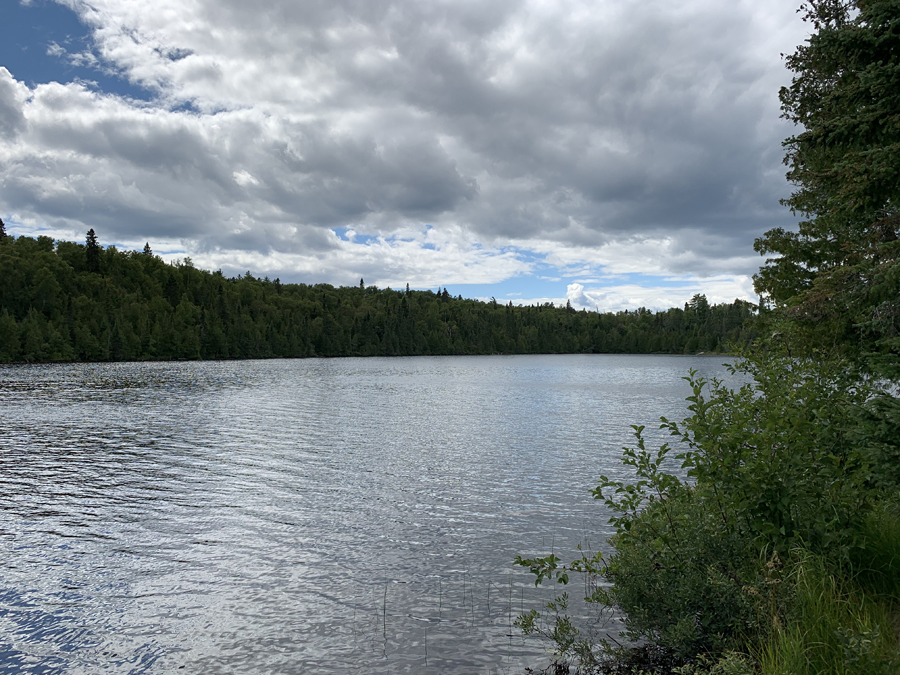 A view off to the southwest from the south end of the island.
Return to paddling on: LITTLE TROUT LAKE
Back to List of BWCA Campsites