The Portage between Little Gabbro Lake and the South Kawishiwi River
Click on the photos below to see the full resolution image - Use your browsers back button to close photo and return to this page.
Portaging Direction: From Little Gabbro Lake to the South Kawishiwi River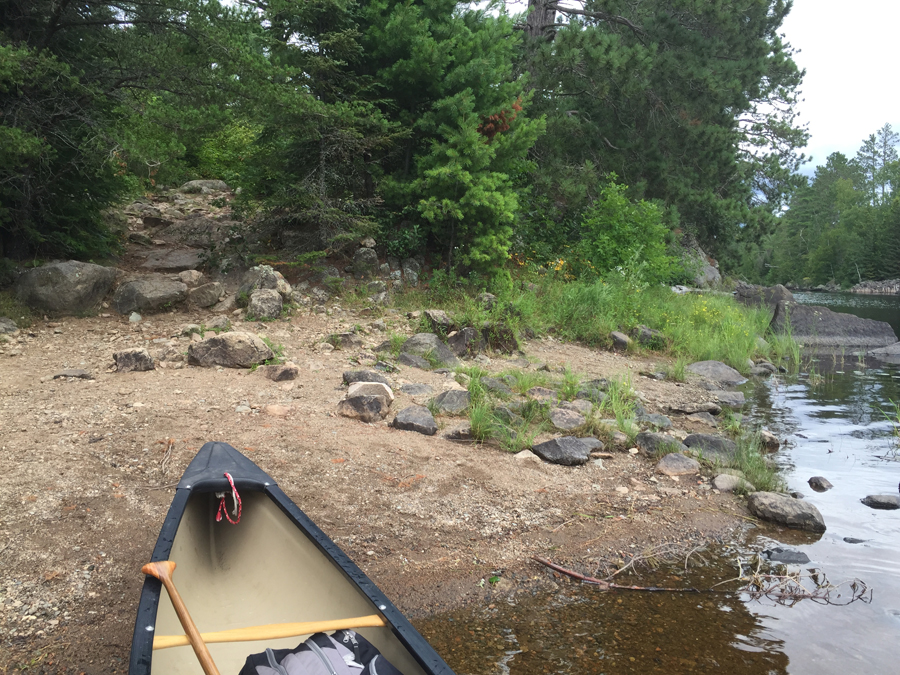 Little Gabbro Lake portages all seem to have really smooth landing zones. This portage is no exception. The remains of Dam Number One is just visible to the far right of your view.

The portage begins just upstream of Dam Number One on the west side of the channel. At first the trail gains about 35 feet during the first 20 rods. Near the start of the portage to your right, are some short trails that allow you to get a nice view of the dam from above. The trail levels out for about 50 rods. The last part of the trail slowly descends about 40 feet to the South Kawishiwi River. The point where the trail reaches the river is a different bay than the bay the water flowing over the dam flows into. This part of the South Kawishiwi River is 17 feet lower than Little Gabbro Lake.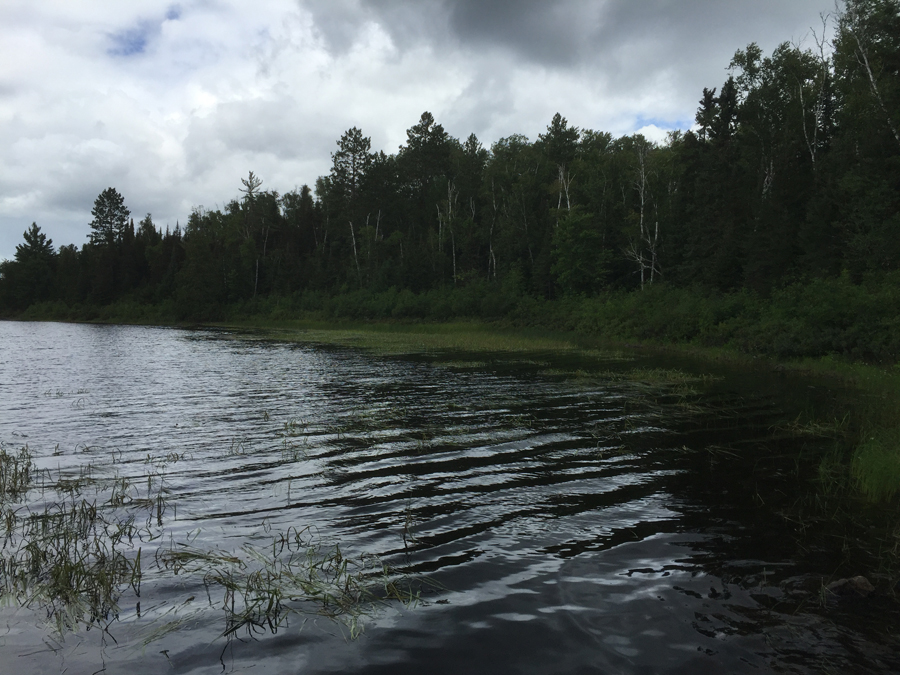 A few rocks embedded in the gravel and sand, otherwise this landing spot on the South Kawishiwi River is great.
Now that you've made it over the portage, visit: SOUTH KAWISHIWI RIVER
Portaging Direction: From South Kawishiwi River to Little Gabbro Lake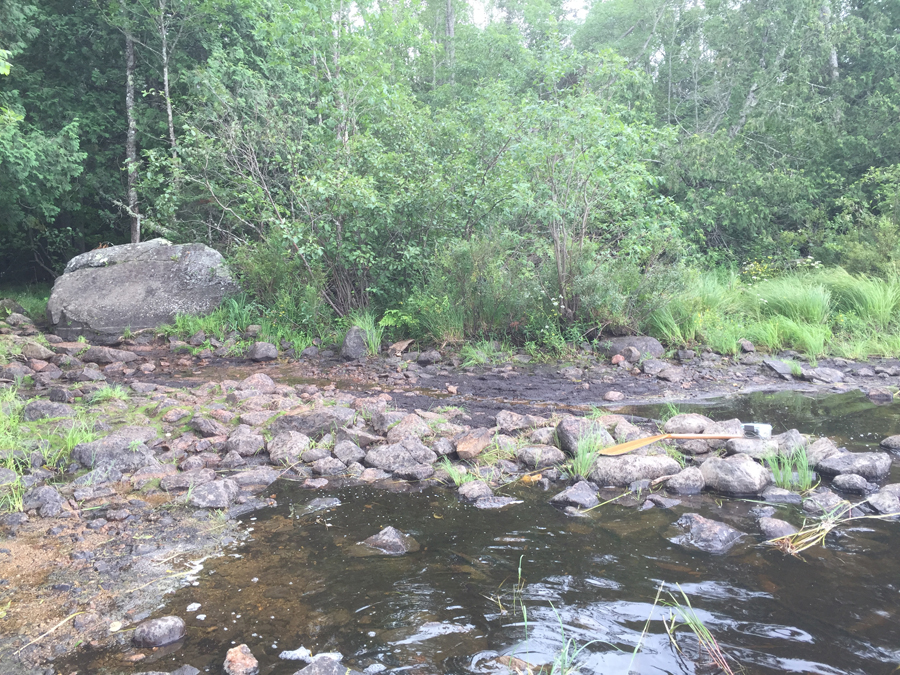 As you can see, there are a few rocks to scuff the canoe on, but otherwise the water is shallow and the bottom is a combination of sand, gravel and mud. A good landing overall.

Portage heads up a gradual rise, levels out and then descends down a mild slope to the shore of Little Gabbro Lake. Overall you will gain 17 feet along this portage from the river to the lake. As you near Little Gabbro Lake, there are some nice overlooks of the dam just off the portage trail.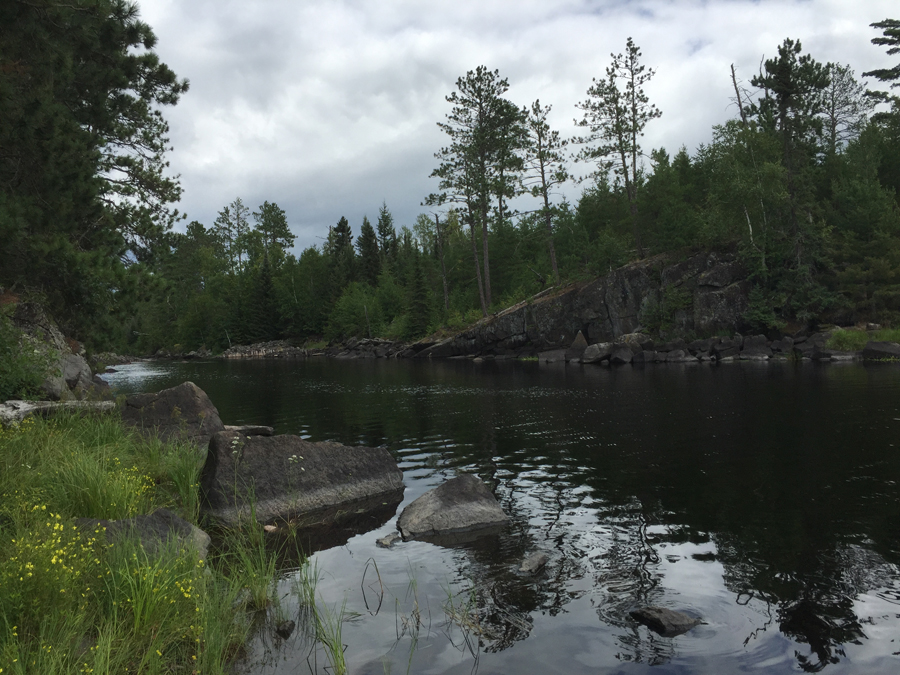 This landing is all sand so you'll encounter no issues. The remains of the old logging dam shown on maps as Dam Number One is visible to the left of your view in the distance, extending out from the oppositve shore of the channel.
Now that you've made it over the portage, visit: LITTLE GABBRO LAKE
Return to the BWCA Portage List