Brule Mountain just south of Bower Trout Lake
Click on the photos below to see the full resolution image - Use your browsers back button to close photo and return to this page.
Brule Mountain is the tenth highest point in the state of Minnesota. Most of the highest "peaks" in Minnesota are located in the Misquah Hills, which cover a good portion of the southeastern part of the Boundary Waters Canoe Area. Brule Mountain consists of three peaks that lie along an east-west line. The eastern peak has the lowest prominence. The middle of the three peaks is the highest at 2,226 feet above sea level. This is almost 600 feet higher than the surface of Bower Trout Lake which is about 3/4 mile north of the the summit. Brule Mountain provides a scenic view visible from several lakes in the area. The name Brule is derived from the French word for 'burnt'.
Here is a list of the highest points in Minnesota (on Bower Trout Lake page).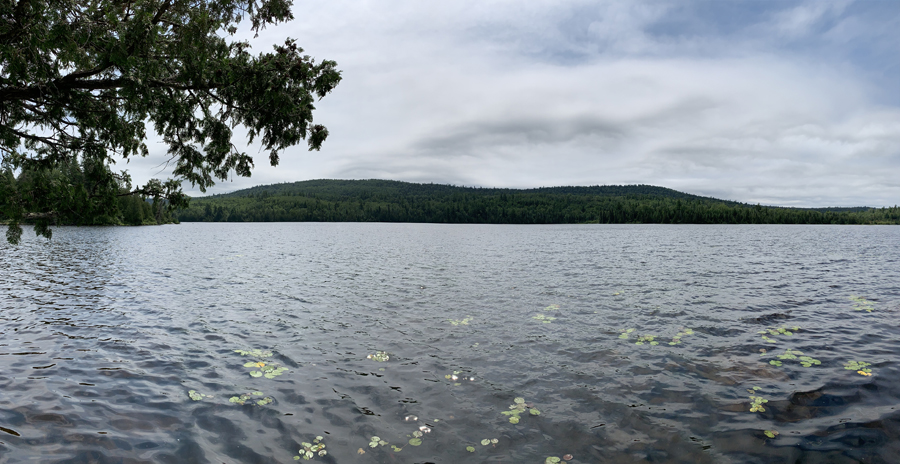 View of Brule Mountain from the campsite on the north side of Bower Trout Lake.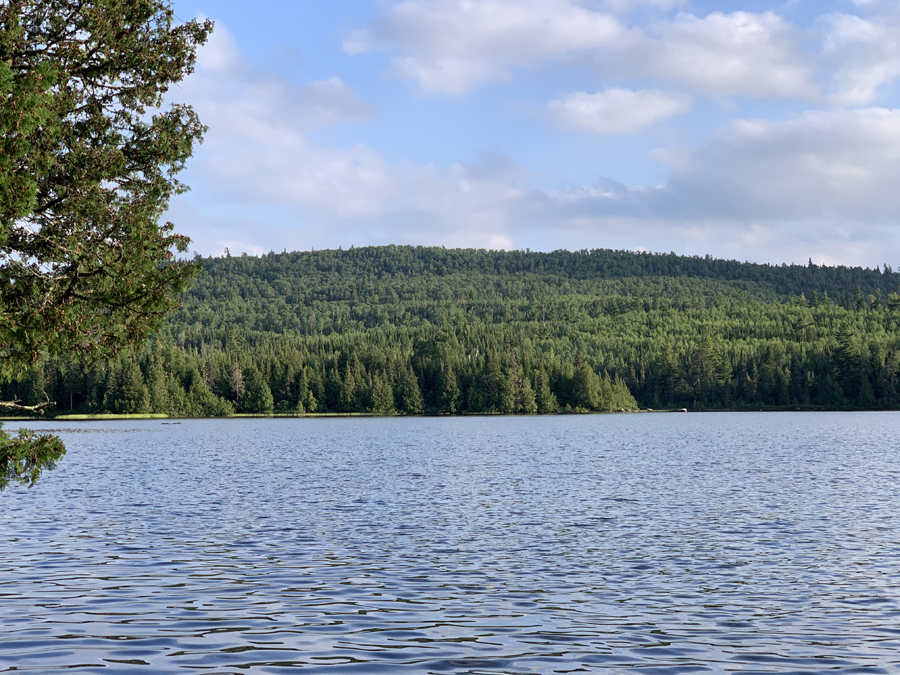 Brule Mountain dominates the view to the south from the BWCA Entry Point 43 portage landing. This is looking at the middle and highest of its three "peaks".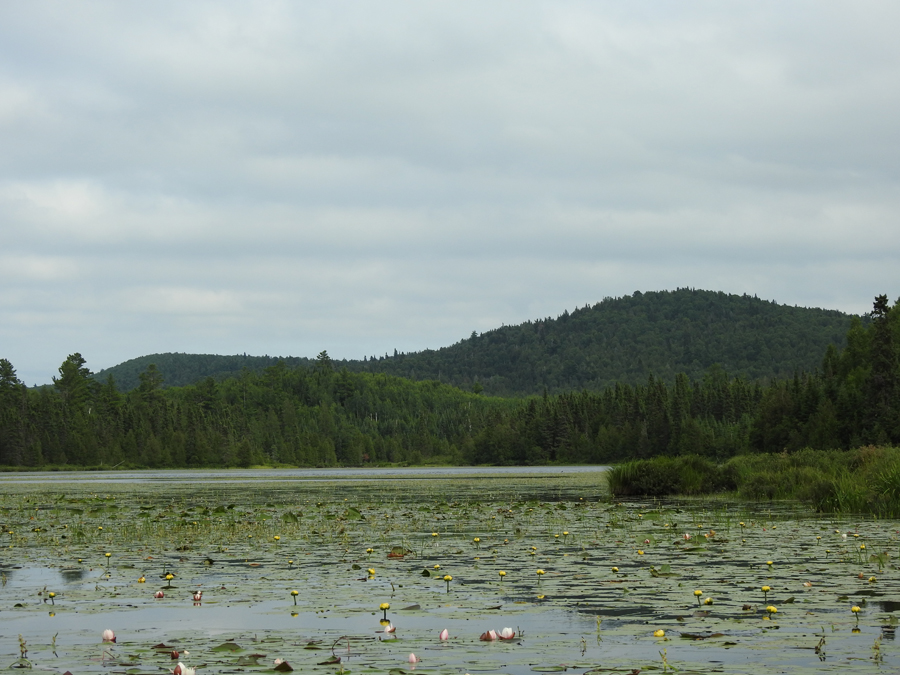 Looking to the southeast from the north end of Dugout Lake (zoomed view). The higher hill on the right is the western "peak" of Brule Mountain and is 2,189 feet. It is about 1.4 miles away from this location. To the left of your view, the middle "peak" is visible. This point is actually the highest of Brule Mountain's three peaks at 2,226 feet, but looks lower because it is farther away.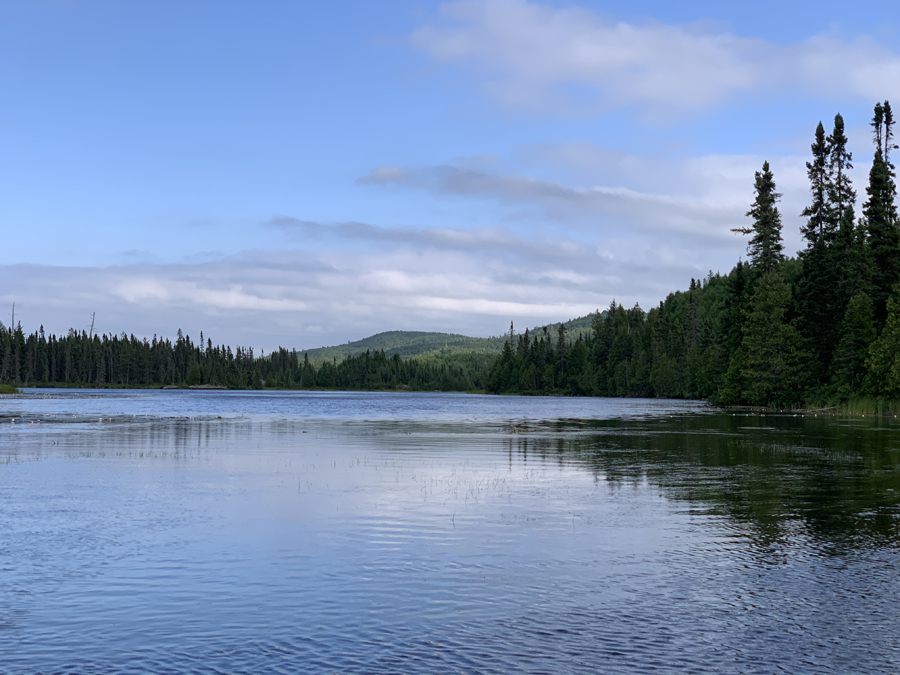 Brule Mountain as seen from the western end of Skidway Lake. The mountain is about 2 miles away.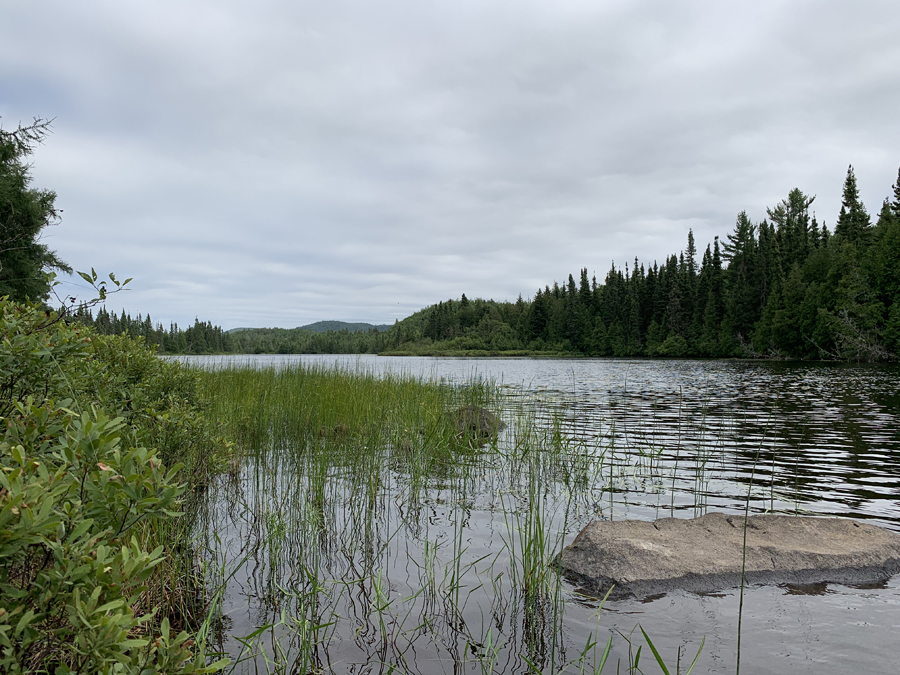 You can see Brule Mountain along the South Brule River (visible just left of the center of your view). This vantage point is from the downstream end of the second portage east of Swan Lake (about 2.5 miles away).
Return to paddling on: BOWER TROUT LAKE