Campsite on Kawishiwi Lake (#1006)
Campsite last visited on: May 31, 2021
Click on the photos below to see the full resolution image - Use your browsers back button to close photo and return to this page.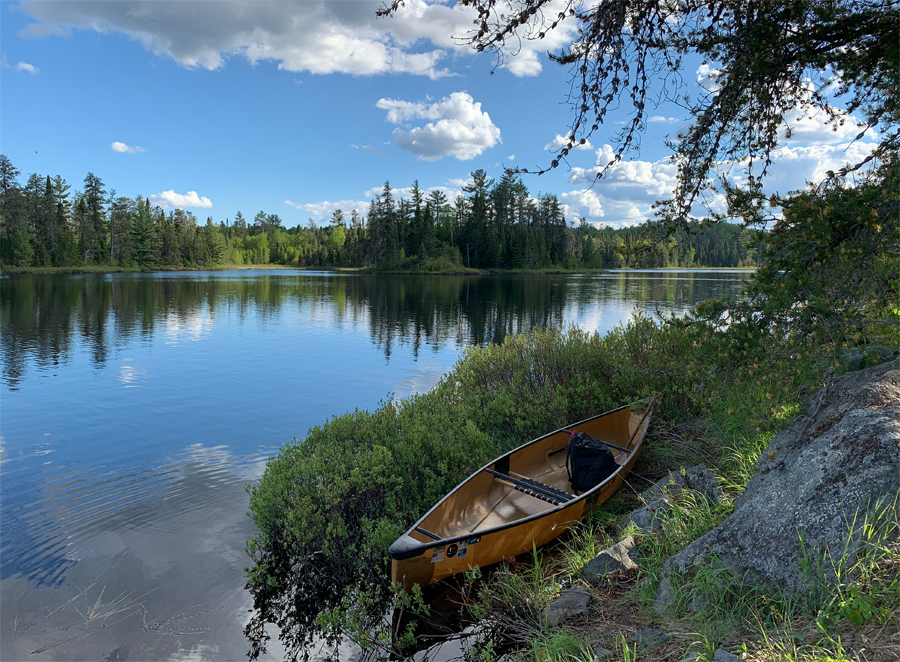 Might need a little creativity to make the canoe landing work, but its not so bad.

Solid campsite. Take a walk around the place. There is a bit of canoe traffic that passes by this location as it is near the entrance to the Kawishiwi River.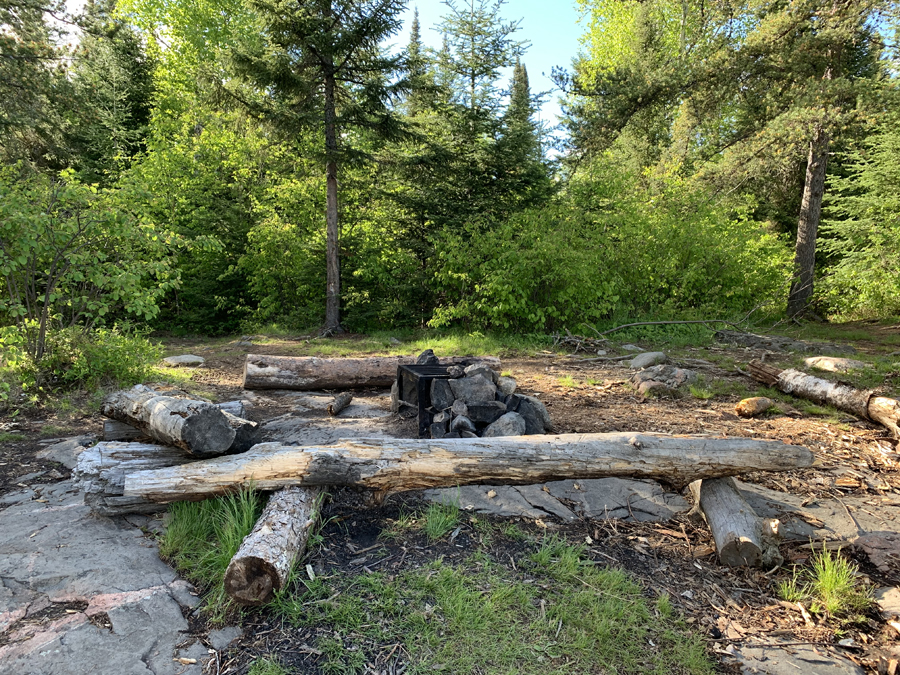 Fire pit. Current log furniture is adequate. Lots of room.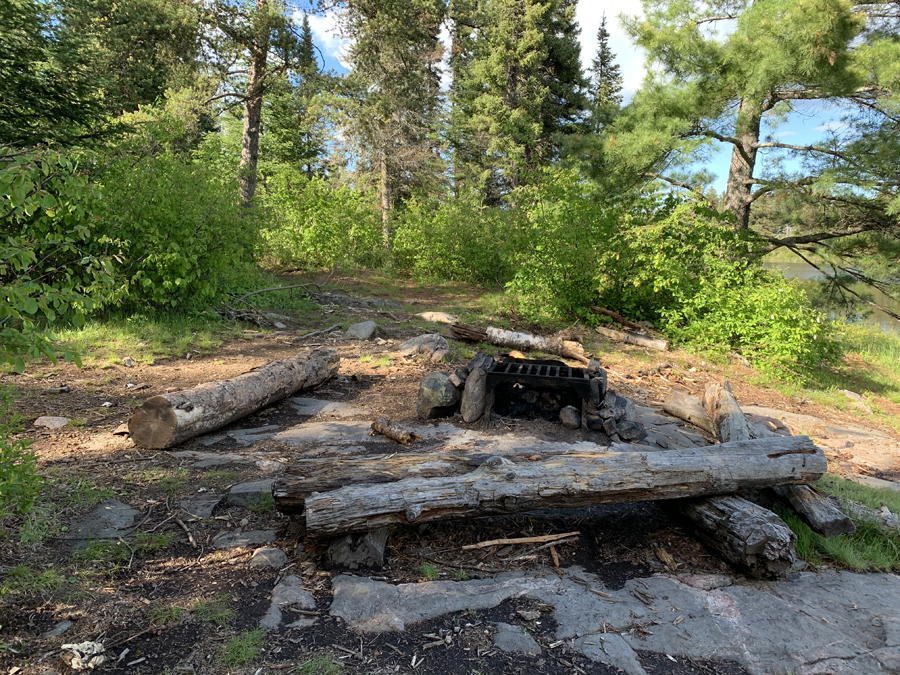 Good views of the lake from the dining room. There is enough tree cover to give some protection from the wind, without wrecking the views.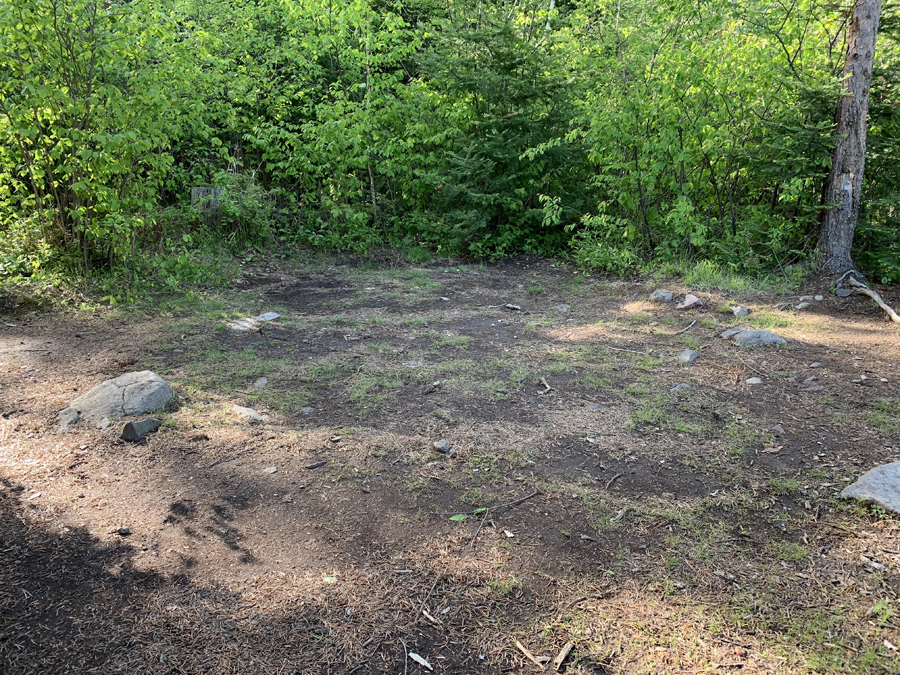 Three tent pads. This is probably the best of them.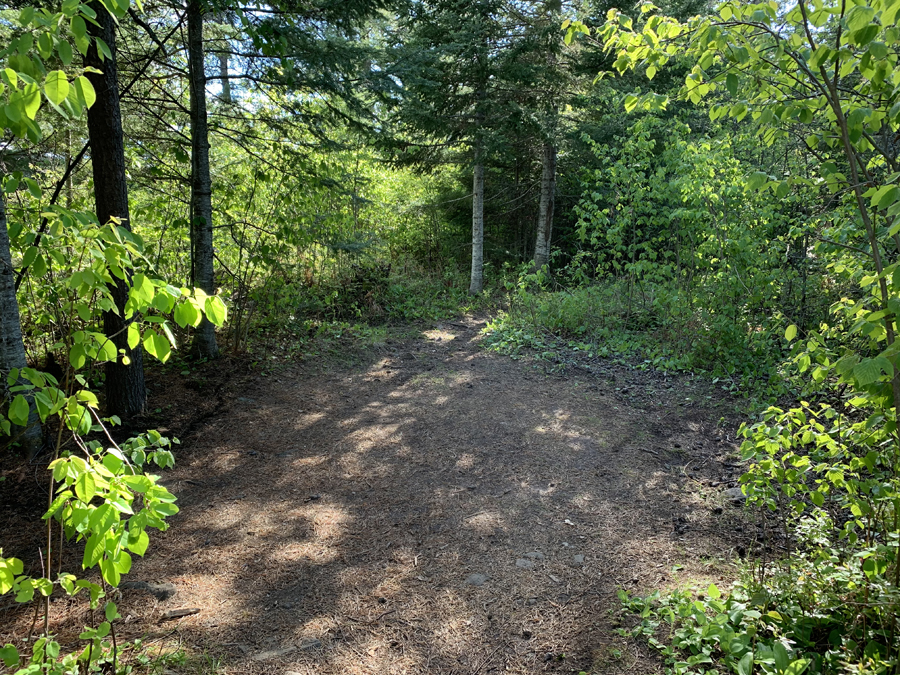 Another good site, albeit smaller, tucked into the woods a bit.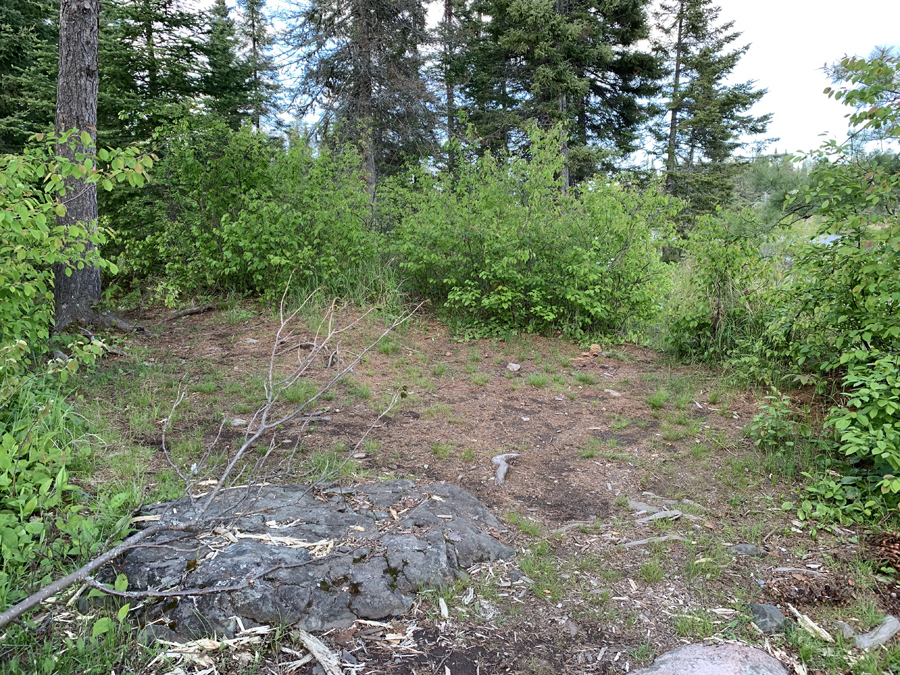 The third bedroom. Use this one if you're desperate.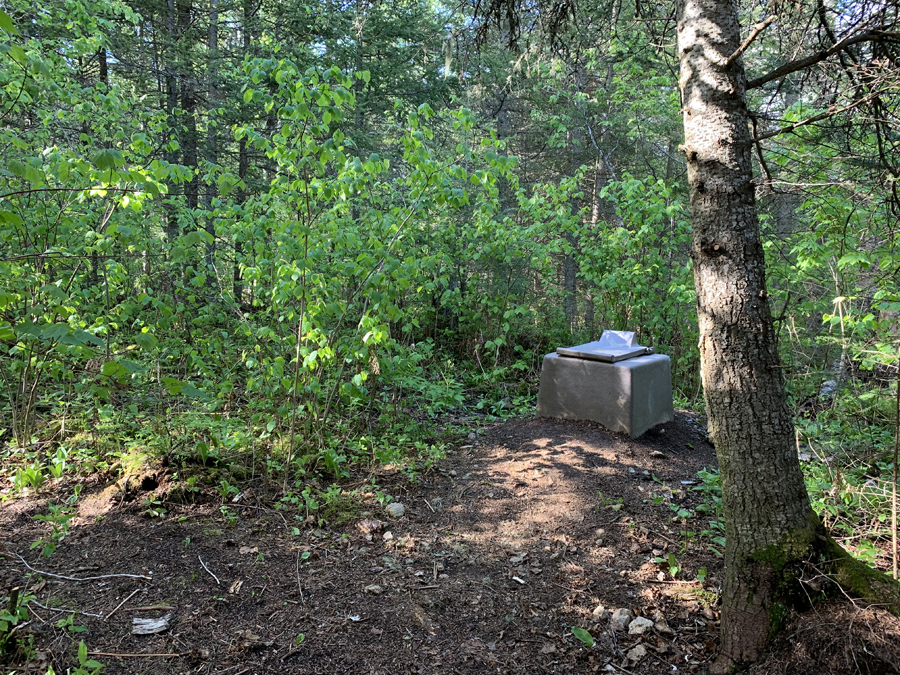 The dais.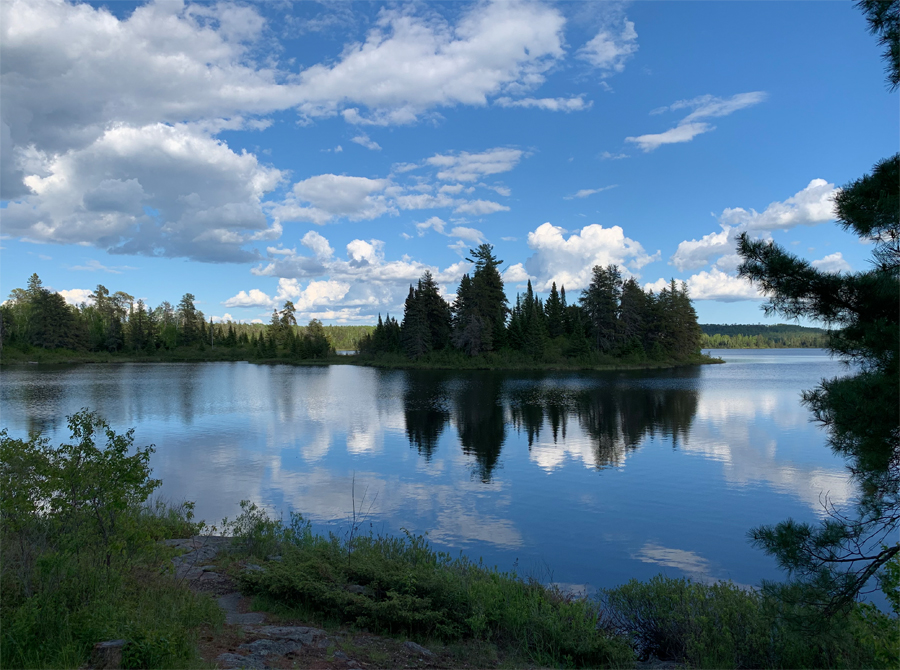 The "almost" island due east of the campsite. It is connected by a thin strip of land. There is another island to the right, just out of view. To the right of your view here, you can see far to the southeast the distant shoreline of Kawishiwi Lake. A steady stream of canoes with pass between where you are standing and the "almost island" during busy periods in the BWCA. Much of this traffic is heading to Lake Polly and beyond.
Return to paddling on: KAWISHIWI LAKE
Back to List of BWCA Campsites