Campsite on Fall Lake (#1760)
Campsite last visited on: August 26, 2018
Click on the photos below to see the full resolution image - Use your browsers back button to close photo and return to this page.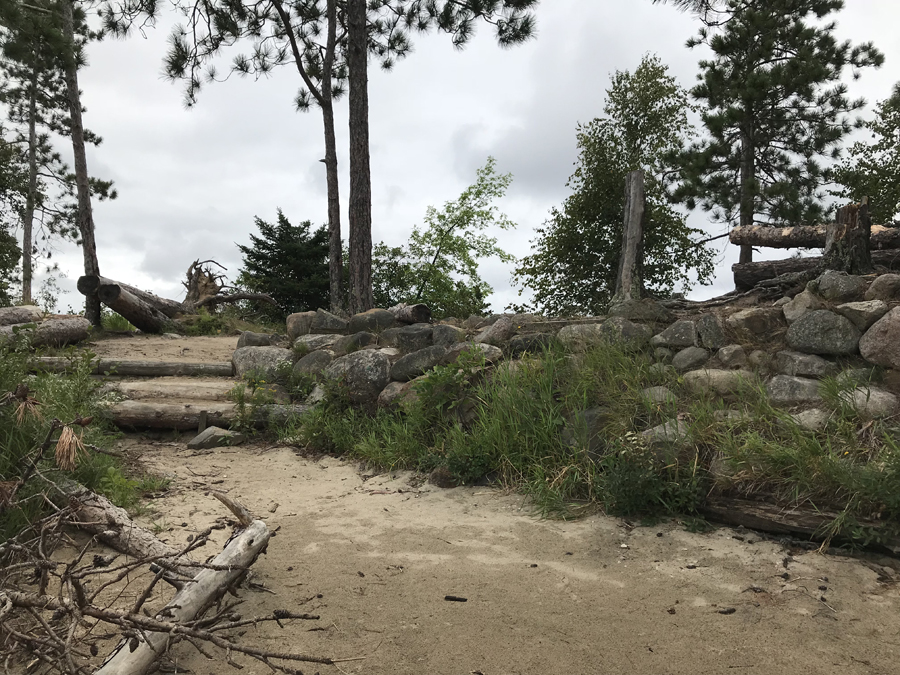 Campsite has access to both sides of the island. Each side has sandy beach. There is an old foundation of stones and logs here probably dating to the logging era. Not sure what the function of this structure was. Many large trees have fallen in this area, but the campsite is useable.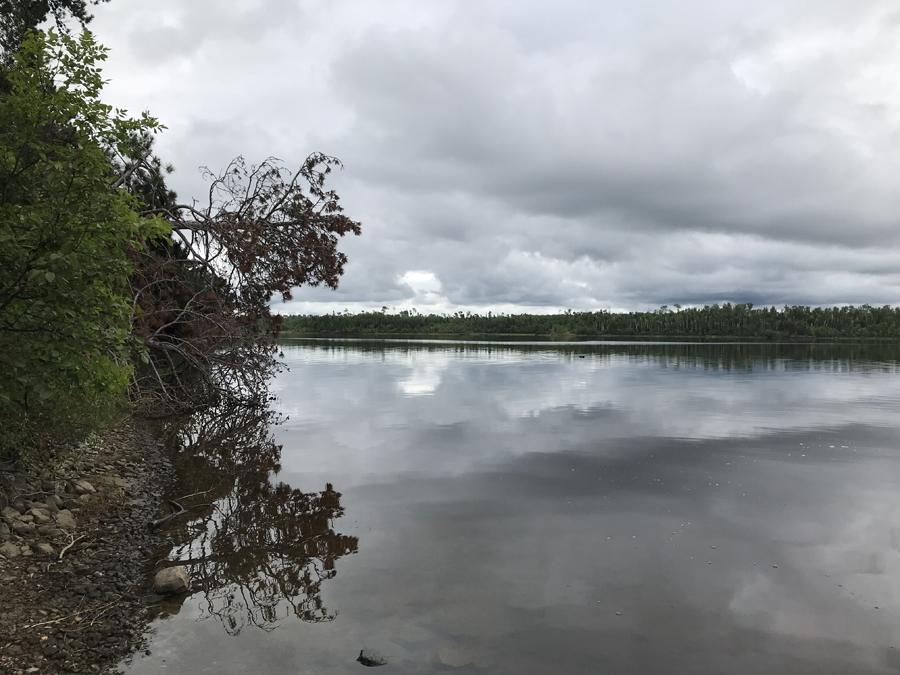 Looking east from the south side of the campsite.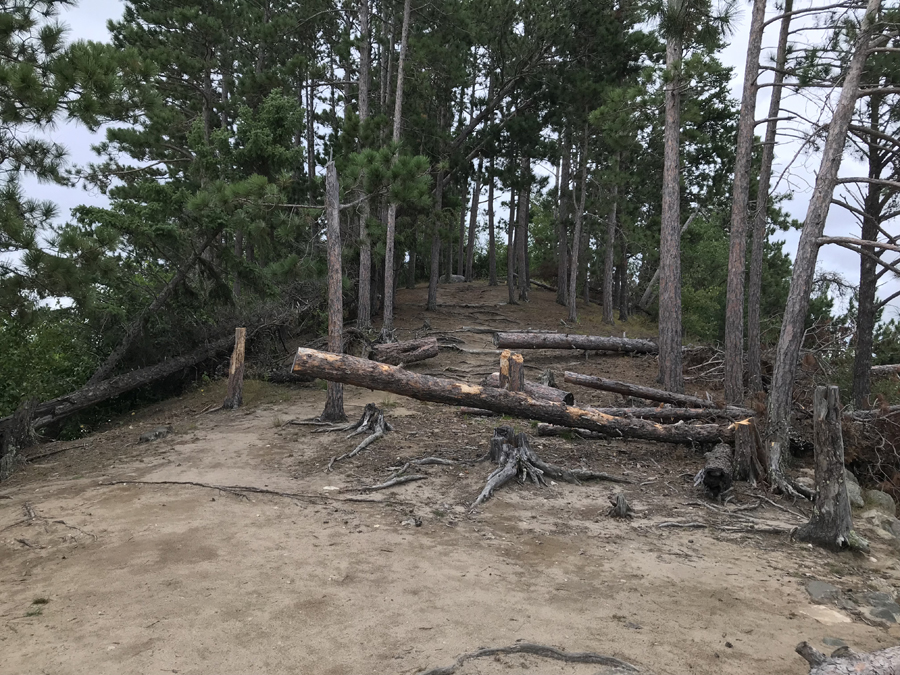 There is a hill to the east/northeast of the campsite that you can hike up and get a good view of Fall Lake.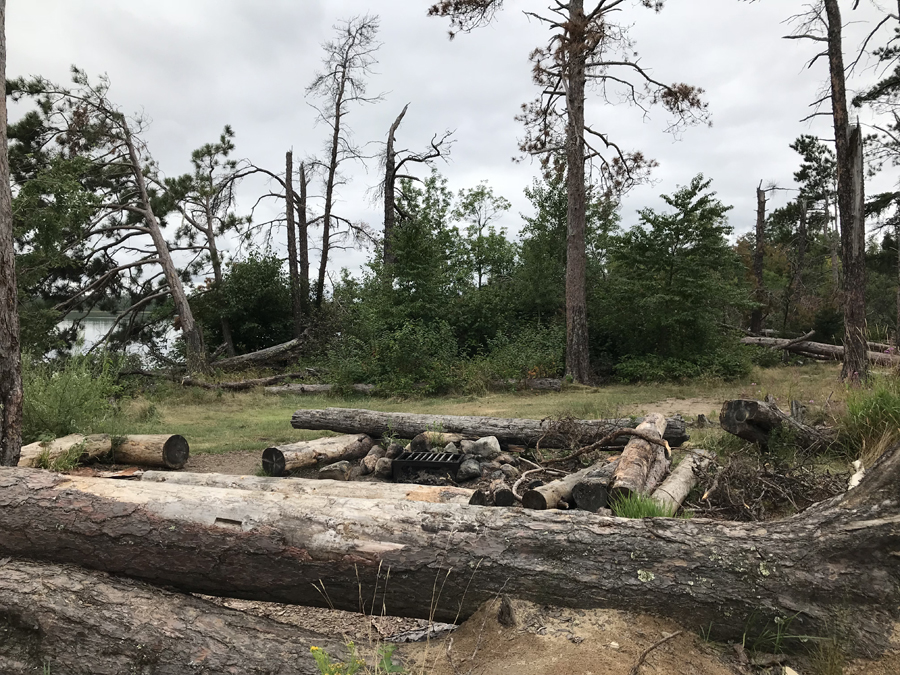 Because of the extensive treefall in this area due to recent windstorms, there are plenty of outdoor sofas to be had around the fire pit. Not so many trees for hanging food packs though. No problem finding firewood.

Another view of the campsite.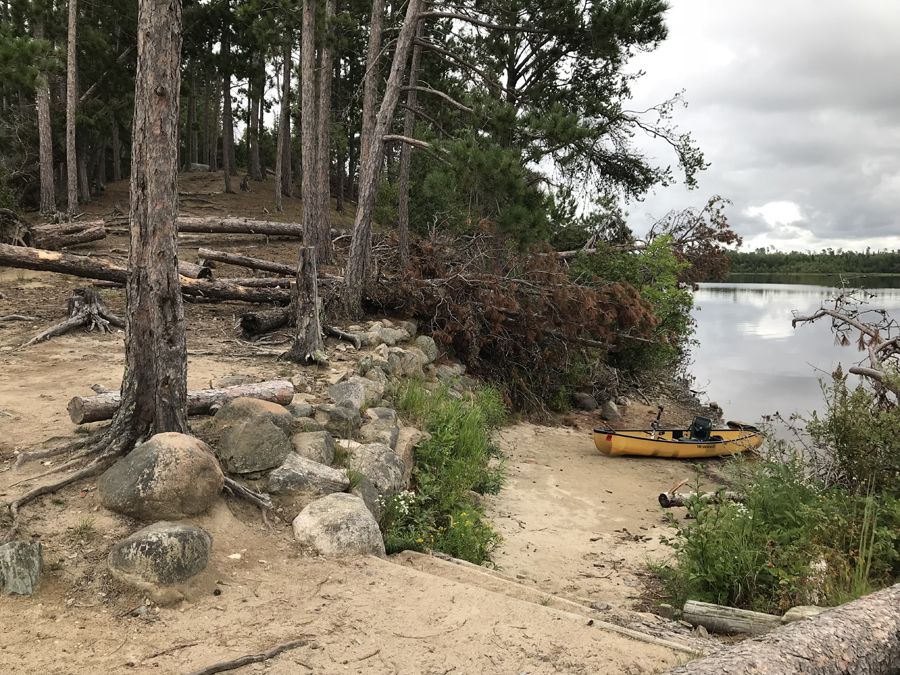 Canoe landing even comes with steps. You could just as easily land on the other side of the island. The island is very narrow here so the campsite extends coast to coast. Hill leads up to nice overlook of Fall Lake.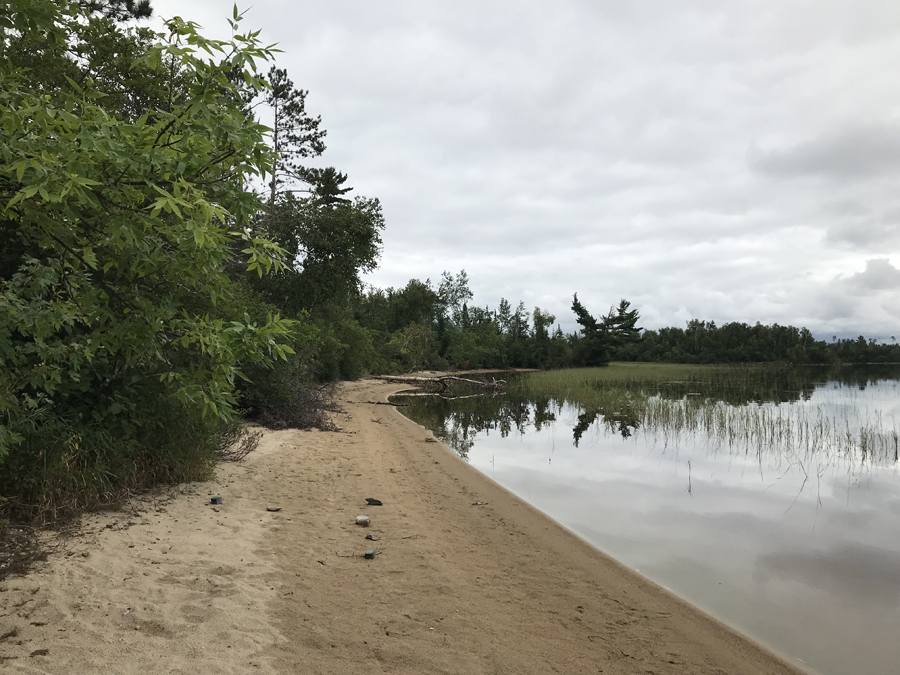 Looking west from the north side of the island. Nice beach for taking a stroll and fishing from shore.

Easterly view from the north side of the island.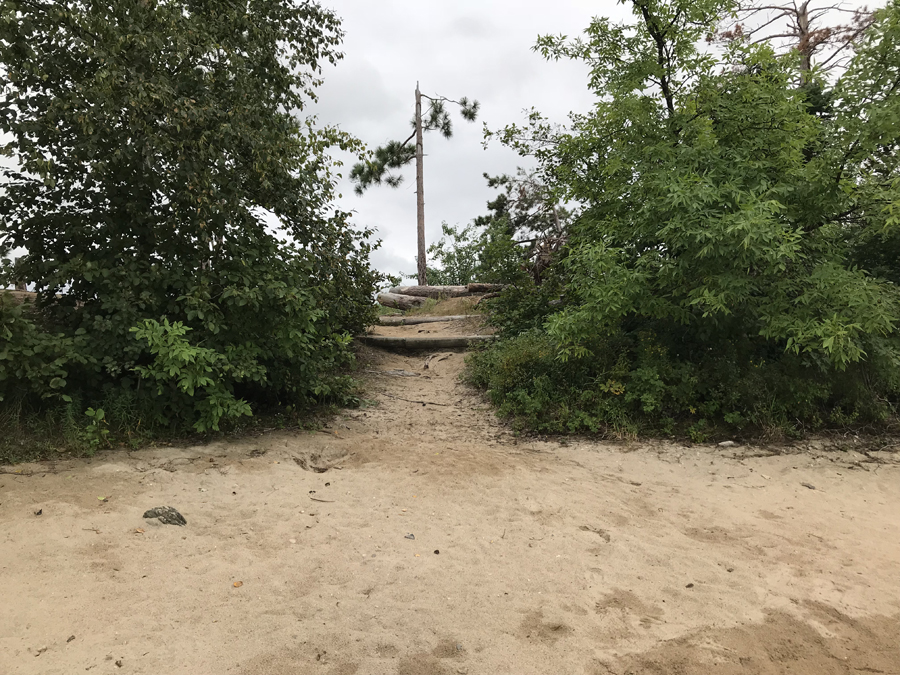 Path from the beach on the north side of the island, back to the fire grate area.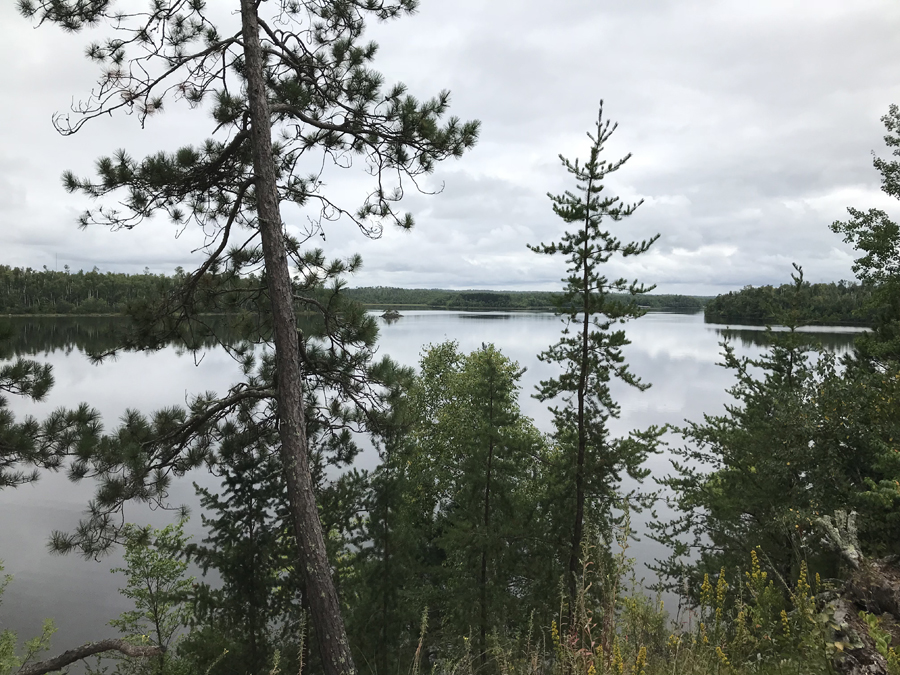 If you hike up the hill to the east of the campsite you will get views like this of Fall Lake.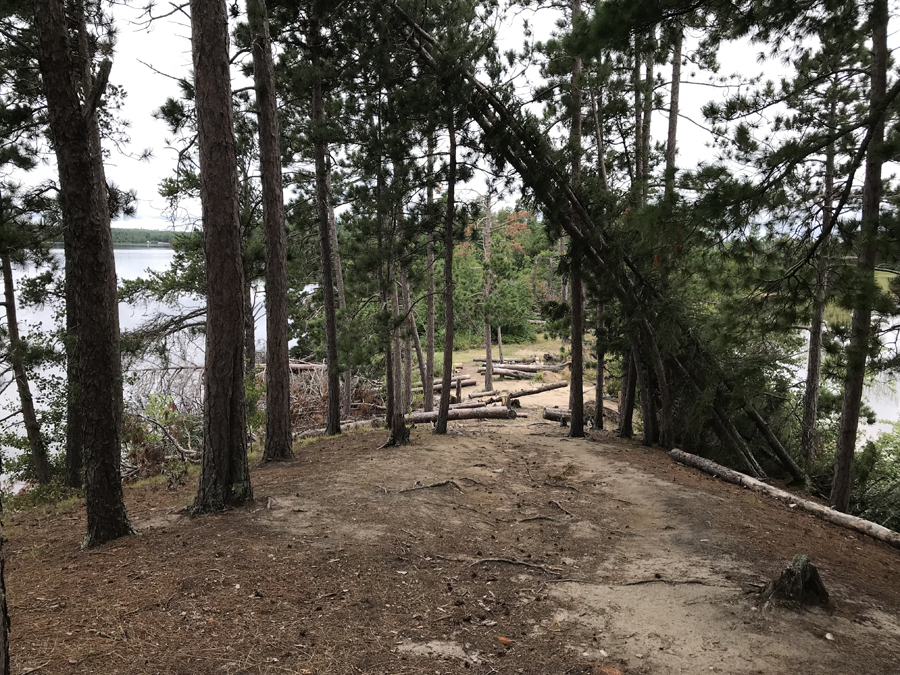 Looking down the hill to the west back at the campsite.

A grand tour of this large campsite on Mile Island in Fall Lake.
Return to paddling on: FALL LAKE
Back to List of BWCA Campsites