Campsite on Cross Bay Lake (#558)
Campsite last visited on: June 15, 2019
Click on the photos below to see the full resolution image - Use your browsers back button to close photo and return to this page.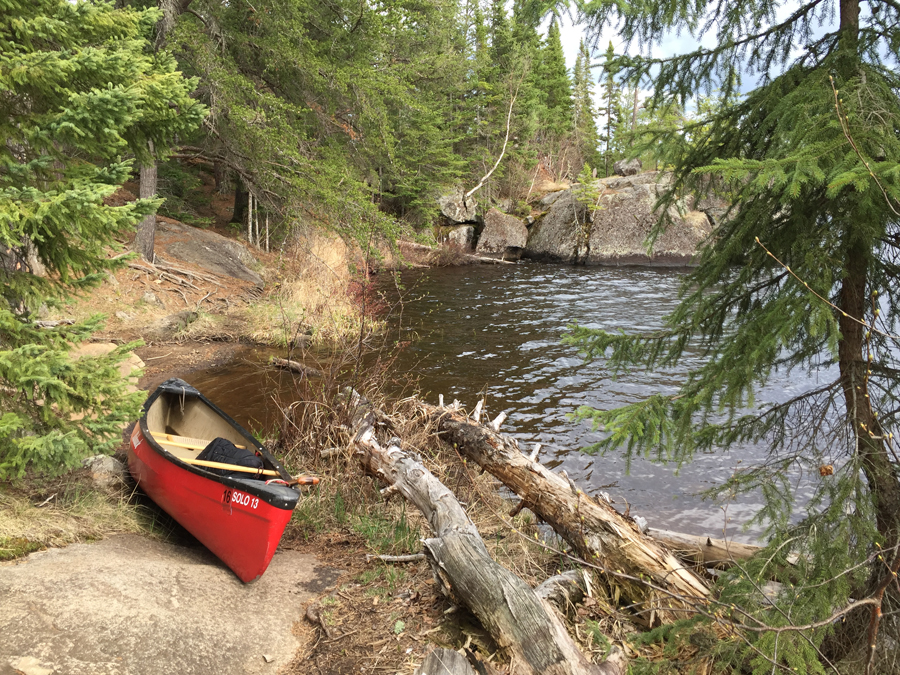 A decent canoe landing. Another canoe could be pulled up directly behind the stern of the canoe you see here.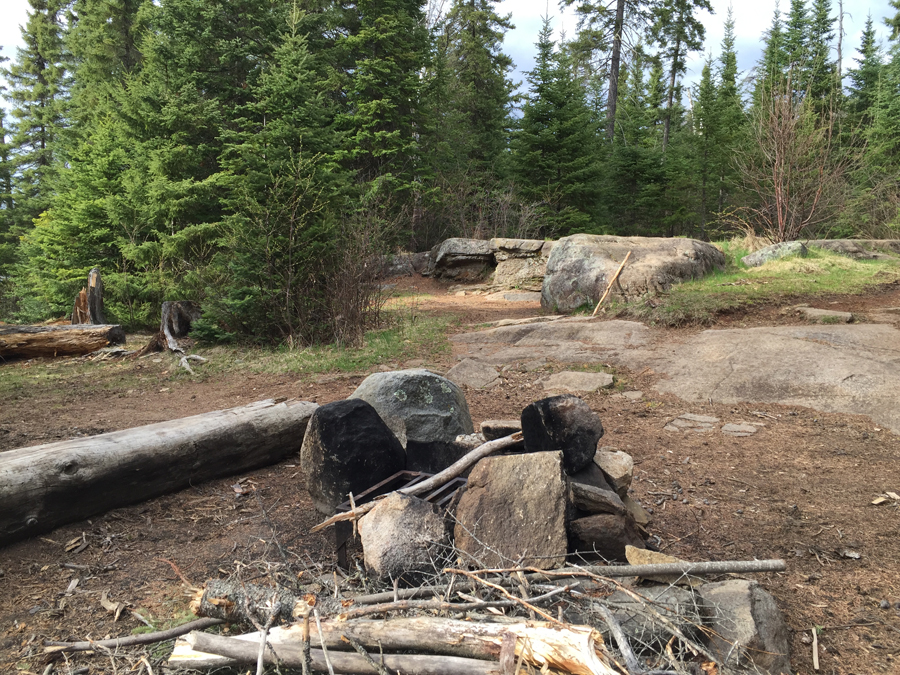 The area around the fire has splendid views of the lake. Note the "kitchen counter" in the background. Natural rock ledges at perfect height for organizing your gear while standing up.

Exploring the campsite on the south end of Cross Bay Lake.


Rock ledges extend along the lake from this campsite. Great views of the south part of Cross Bay Lake. Good rocks for lying around on. Excellent for nightly stargazing too. On a quite night you can hear the song of the rapids between Rib Lake and Cross Bay Lake.
Return to paddling on: CROSS BAY LAKE
Back to List of BWCA Campsites