The Portage between Ada Lake and Skoop Lake
Click on the photos below to see the full resolution image - Use your browsers back button to close photo and return to this page.
Old maps of this portage show it as two separate portages. The portage is now continuous. During high water, you can just paddle the creek, although there still may be a short portage required on each end. If water is low, you have to do the portage and be advised, it is a difficult one.
Portaging Direction: From Ada Lake to Skoop Lake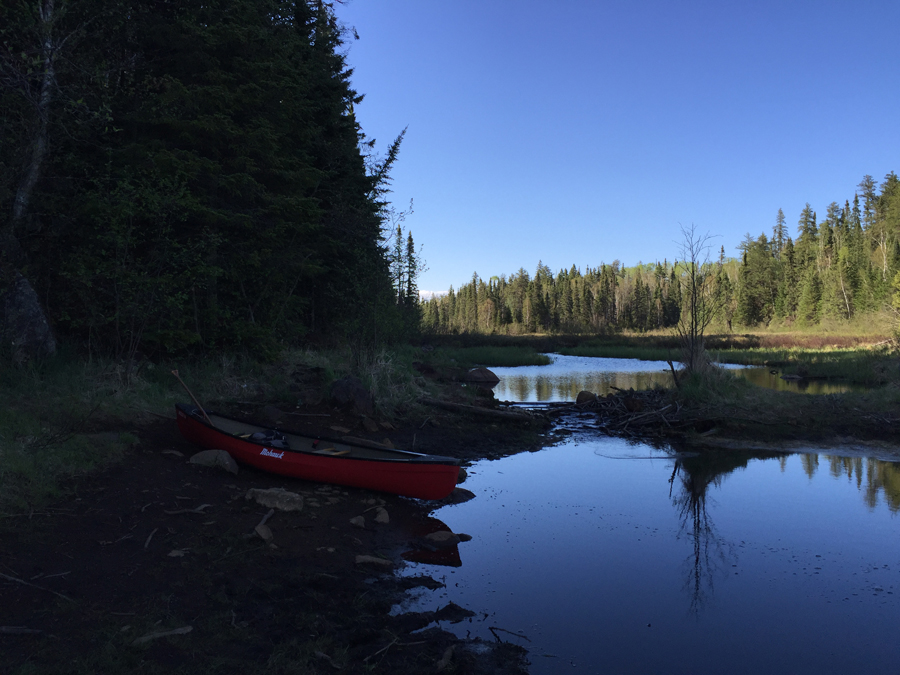 With low water levels (like you have here), you must use the 110 rod portage which runs up alongside the left side of the creek. This portage is muddy and very rocky. In these conditions the portage is rugged. If water levels are up, you can just paddle up the creek and skip most of the portage entirely.

This 110 rod portage is flat as a board as it clings to Ada Creek's west shore. What the portage lacks in elevation changes, it makes up for with rocks, mud, water and misery. You can skip most of this portage and just paddle the creek if water levels are high enough. Not so lucky for this trip. You will have to cut across the creek to the otherside, just before you reach the Skoop Lake end.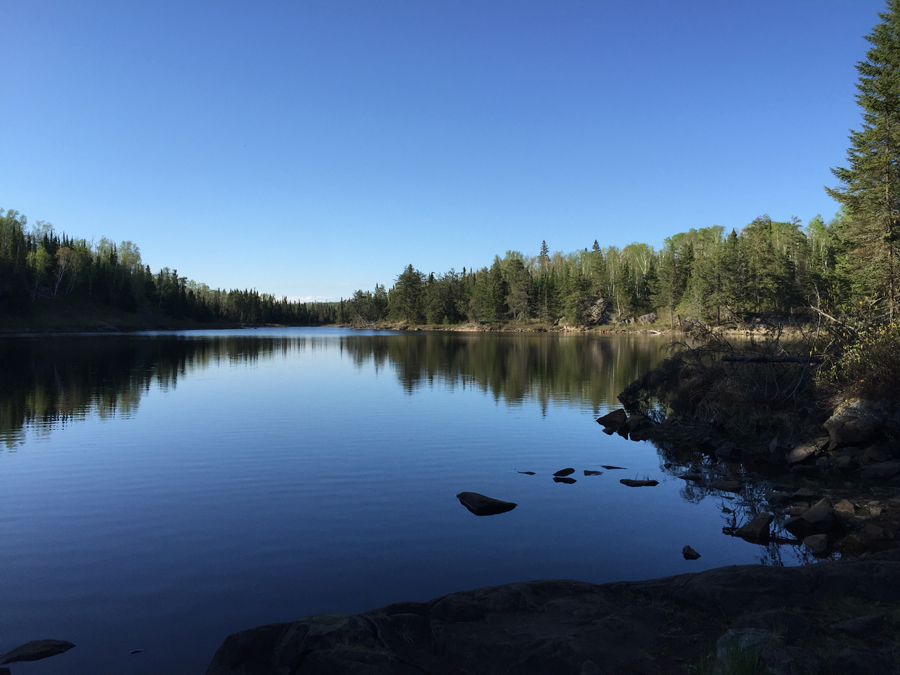 Skoop Lake looking north. You will probably have to get your feet wet at this landing (particularly if you have a solo canoe).
Now that you've made it over the portage, visit: SKOOP LAKE
Portaging Direction: From Skoop Lake to Ada Lake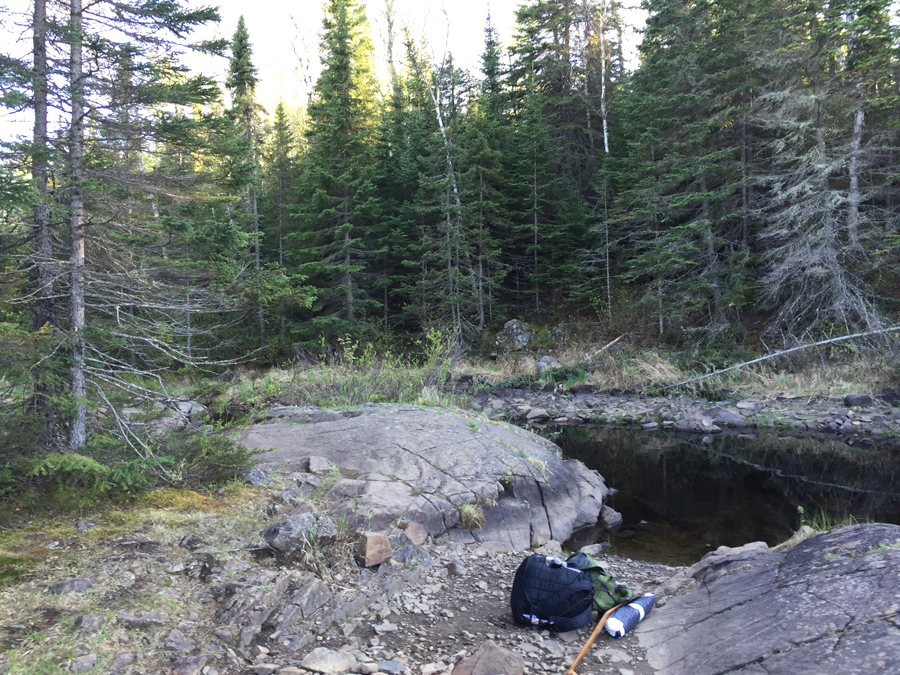 Start of the Ada Lake portage from Skoop Lake. If the creek is low, you have to portage the entire 110 rods. The landing on the Skoop Lake end is not particularly good, with steep rocks and modest water depth.

Shortly after leaving Skoop Lake, the portage trail goes right over Ada Creek to its opposite bank (nothing difficult). It then follows this shore (the west one) all the way south to Ada Lake. The portage is 110 rods long and flat. It is also full of big rocks, mud, water and good places to twist an ankle, so take it easy. If water levels are good, you can paddle the creek most of the way instead and skip this portage.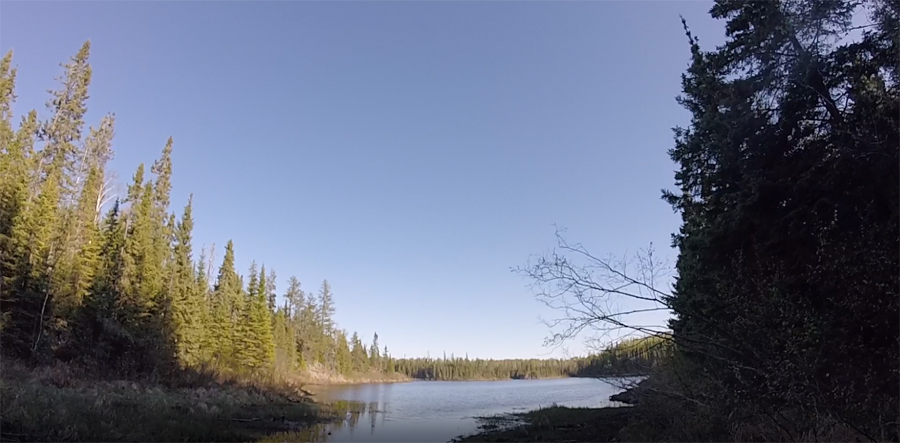 Arrival at Ada Lake. Put the canoe into the creek as soon as it has enough water in it and head across the lake from here.
Now that you've made it over the portage, visit: ADA LAKE
Return to the BWCA Portage List