Entry Point 54 - Sea Gull Lake
Gunflint Ranger District
From Grand Marais, Minnesota, follow the Gunflint Trail for about 52 miles to the Sea Gull Lake Access Road, which will be on your left. The entry point is just past the Sea Gull Lake Community Center.
From Sea Gull Lake, there are portages to to Alpine Lake, Grandpa Lake, Paulson Lake and Rog Lake in the Boundary Waters Canoe Area. Most groups head to Alpine Lake or Rog Lake. The portage is Paulson Lake is long and fairly difficult. Many paddlers get a tow across Sea Gull Lake to the south end of Three Mile Island. This saves about five miles of paddling.
Motorboats with up to 10 hp are allowed on the portion of Sea Gull Lake south of Three Mile Island. The easternmost portion of Sea Gull lakes allows unrestricted motorized traffic and is outside of the BWCA.
Nearly all of Sea Gull Lake was affected by either the Cavity Lake Fire which occurred in 2004 or the Ham Lake Fire of 2007.
Exploring the Entry Point
Click on the photos below to see the full resolution image - Use your browsers back button to close photo and return to this page.

Starting in the large parking lot, walk down toward the shoreline of Sea Gull Lake.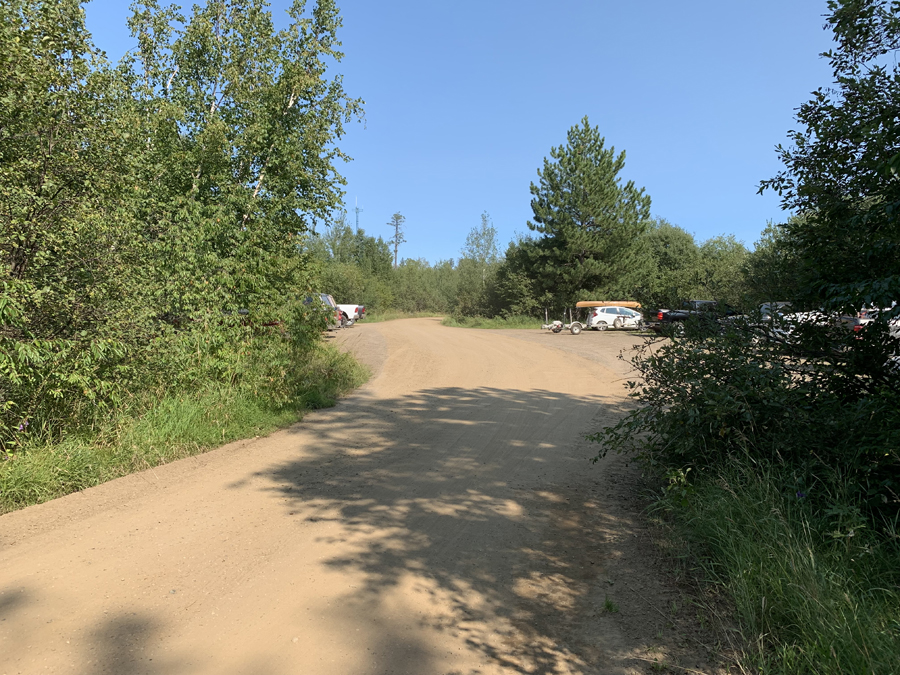 A sizeable parking lot to accomodate cars and trucks with trailers.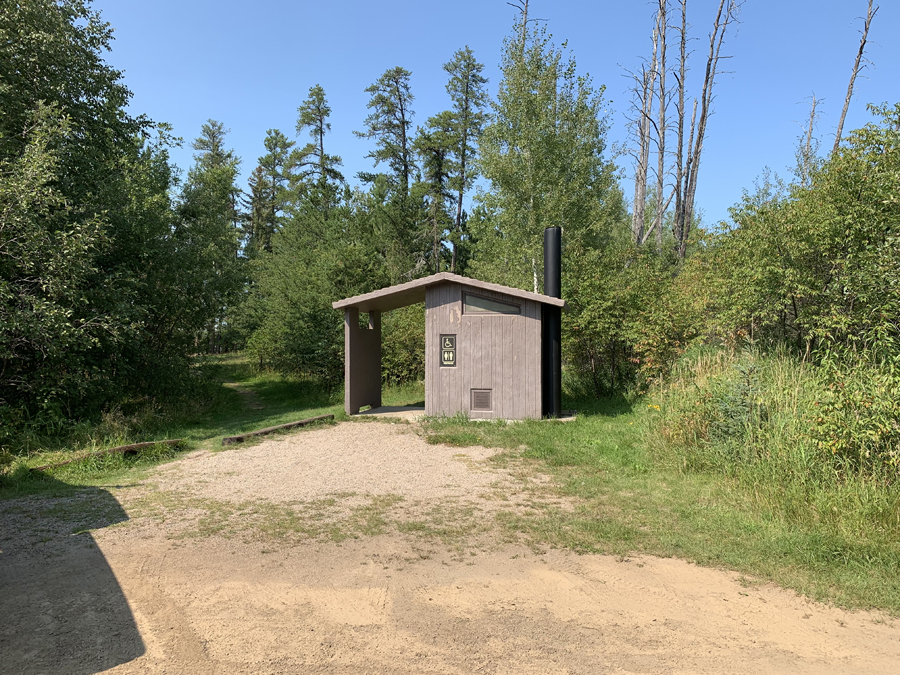 The restroom is found in the parking lot.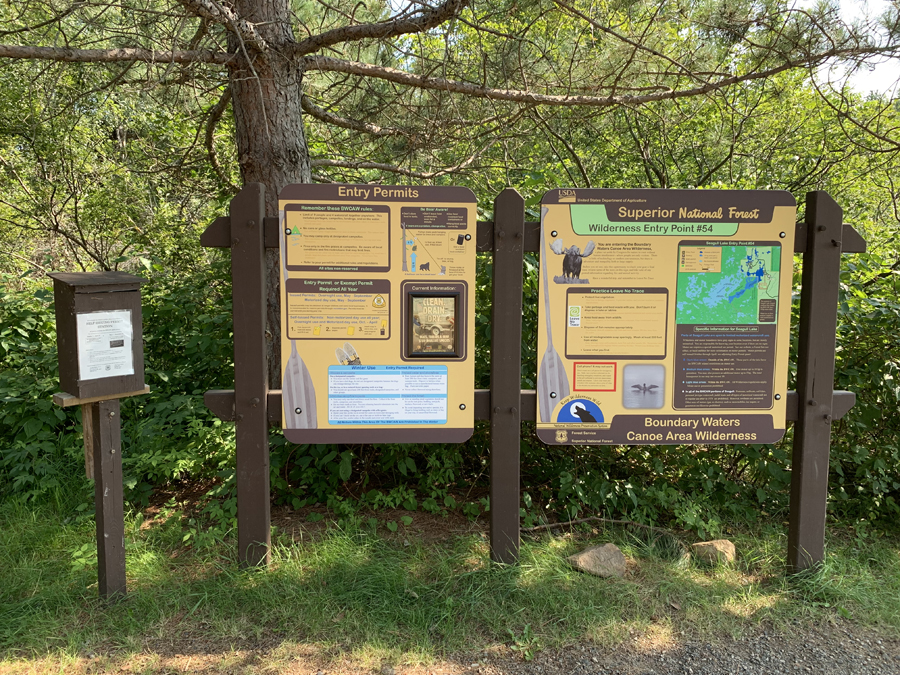 The usual bulletin boards found at most BWCA entry points. The small box on the left contains BWCA day trip permits. You need to fill one of these out if you don't have an overnight BWCA permit and are just visiting for the day.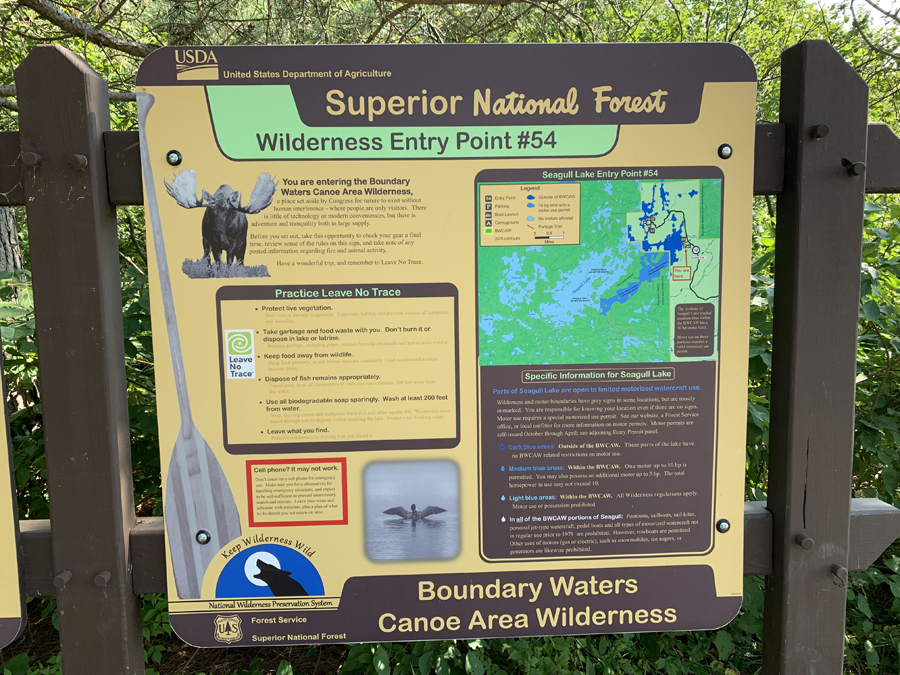 A close up.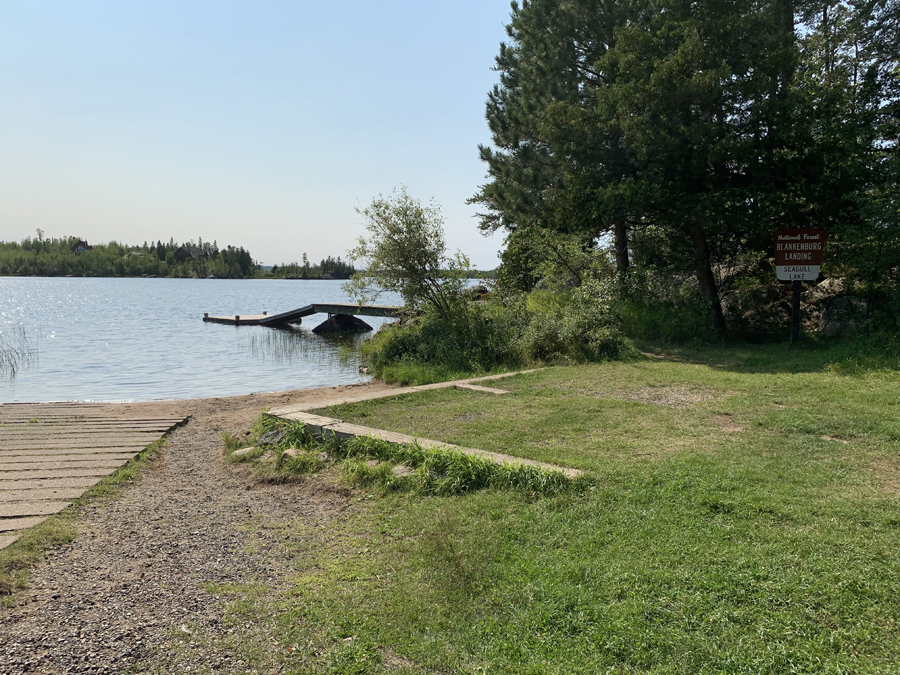 Boat ramp on the left and a public dock.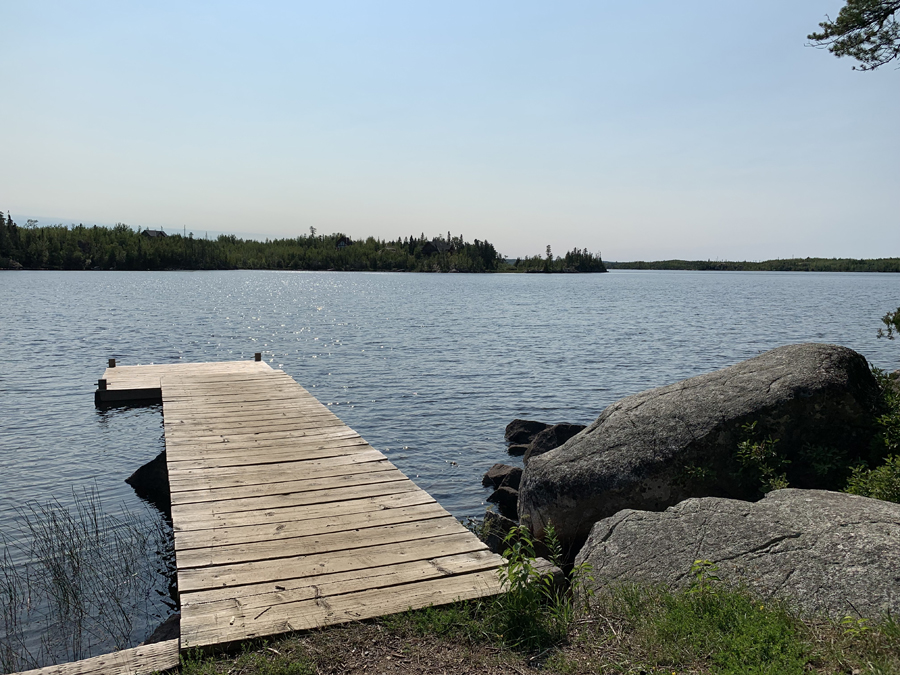 The dock at the Sea Gull Lake public access.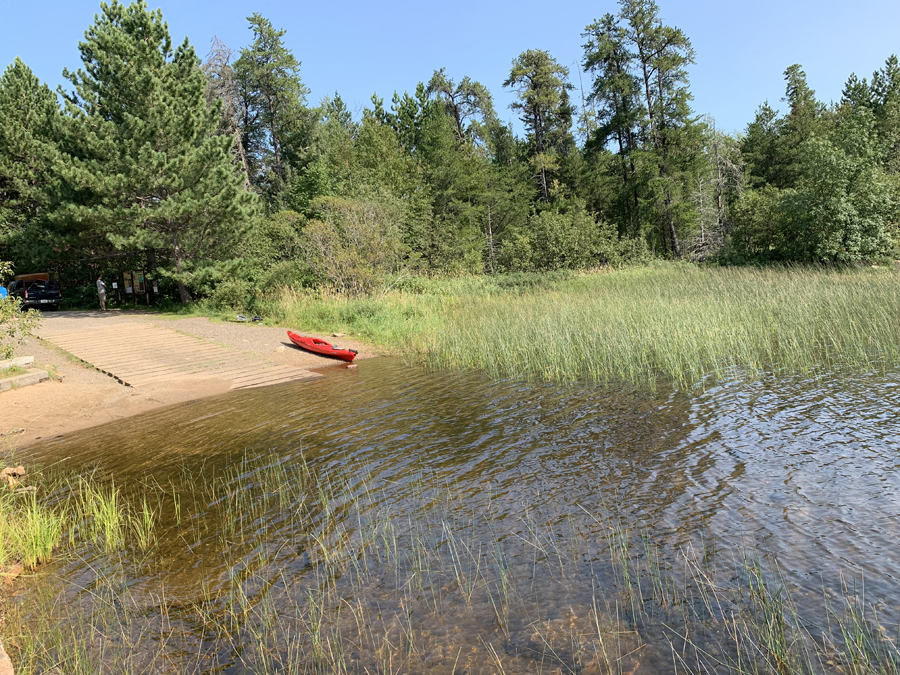 View of the landing.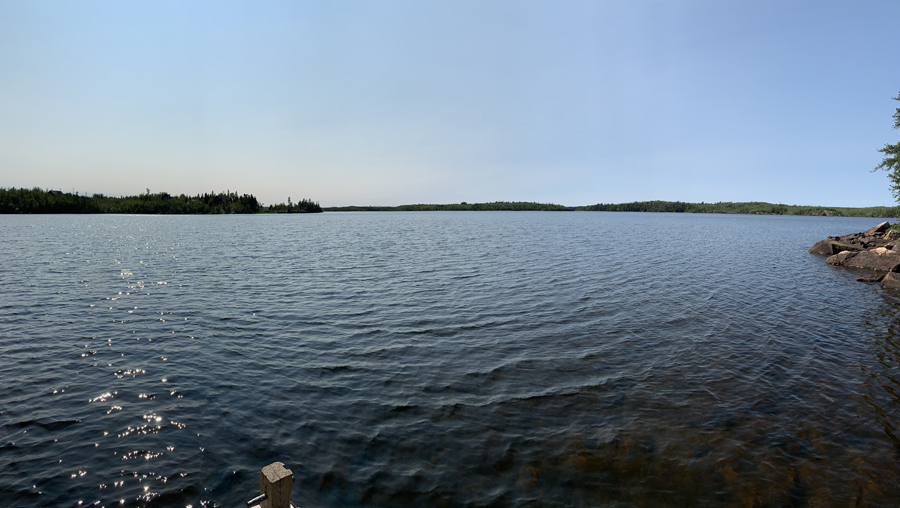 Sea Gull Lake, looking southwest. Fishhook Island is visible in the far distance (just under a mile) beyond that point that juts out from the left of your view.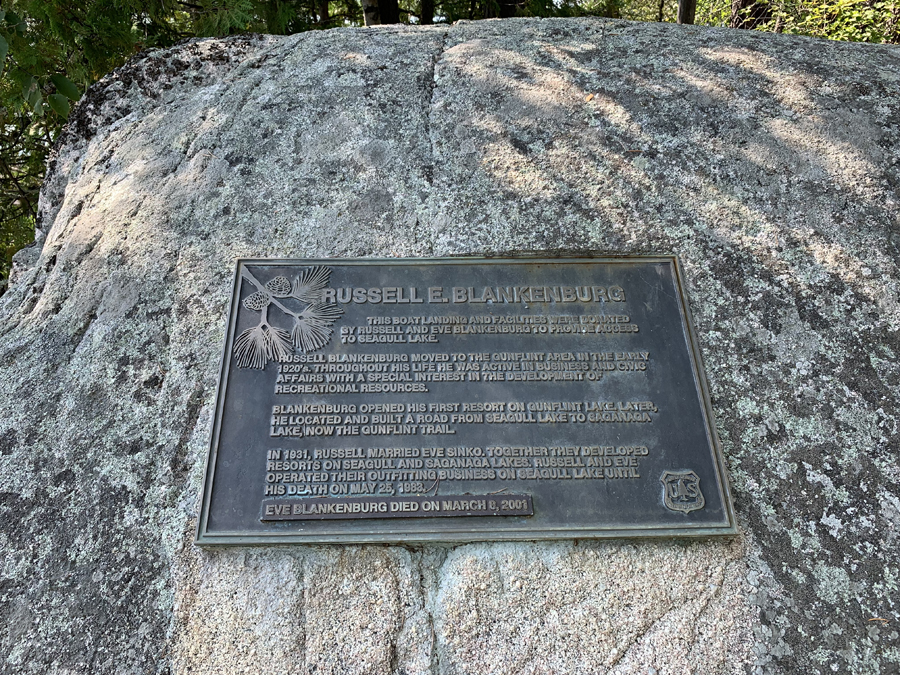 Historical marker found here near the dock.
Now that you've reached the shore of the lake, visit: SEA GULL LAKE
Return to List of BWCA Entry Points (sorted by Entry Point Name or by Entry Point #)