Beaver Dam on Cross Bay Lake
Click on the photos below to see the full resolution image - Use your browsers back button to close photo and return to this page.

A beaver dam with the builders lakefront home in the background. This beaver dam blocks the way to the Snipe Lake portage (which is only a hundred feet past it). If the beaver dam is still here (most likely as it seems to be kept in good repair), you will have to lift over it.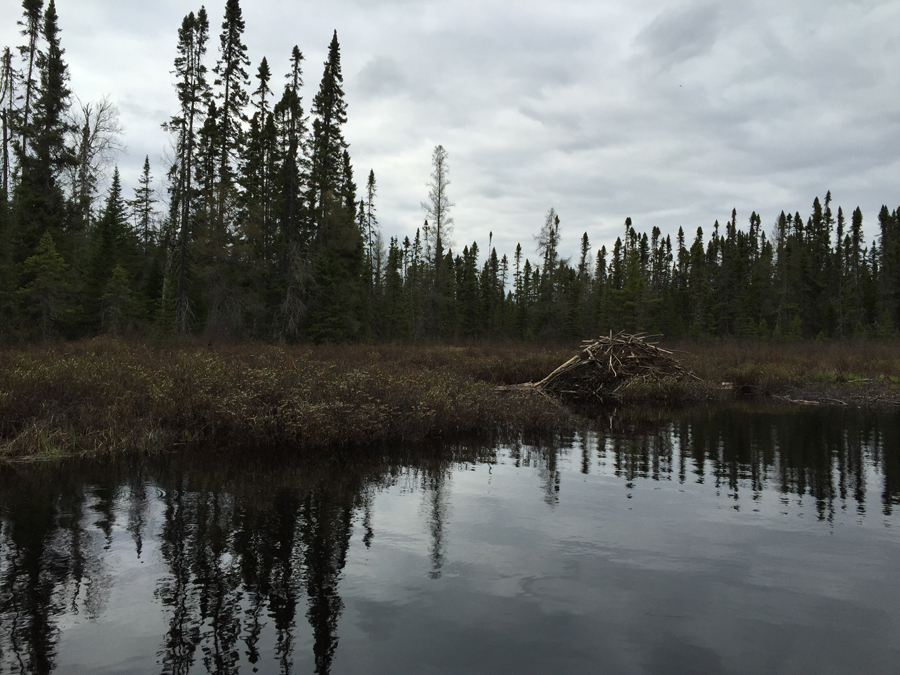 The owner of the dam probably lives here. There is another beaver lodge below the dam too. A little bit of the dam is just visible to the far right of your view.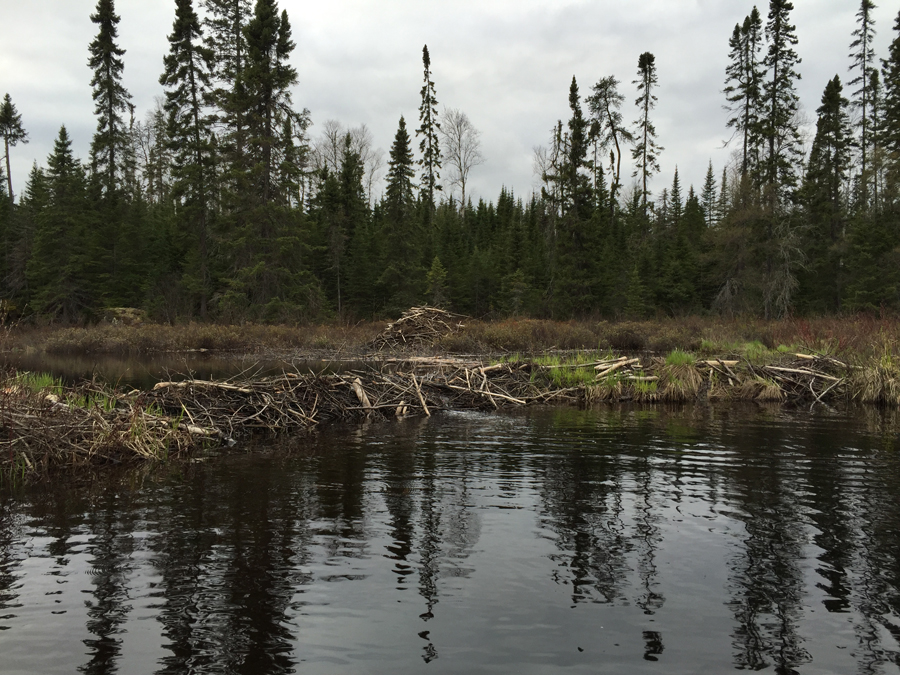 The beaver dam in the channel near the Snipe Lake portage.
Return to paddling on: CROSS BAY LAKE