Campsite on Wood Lake (#1149)
Campsite last visited on: July 22, 2018
Click on the photos below to see the full resolution image - Use your browsers back button to close photo and return to this page.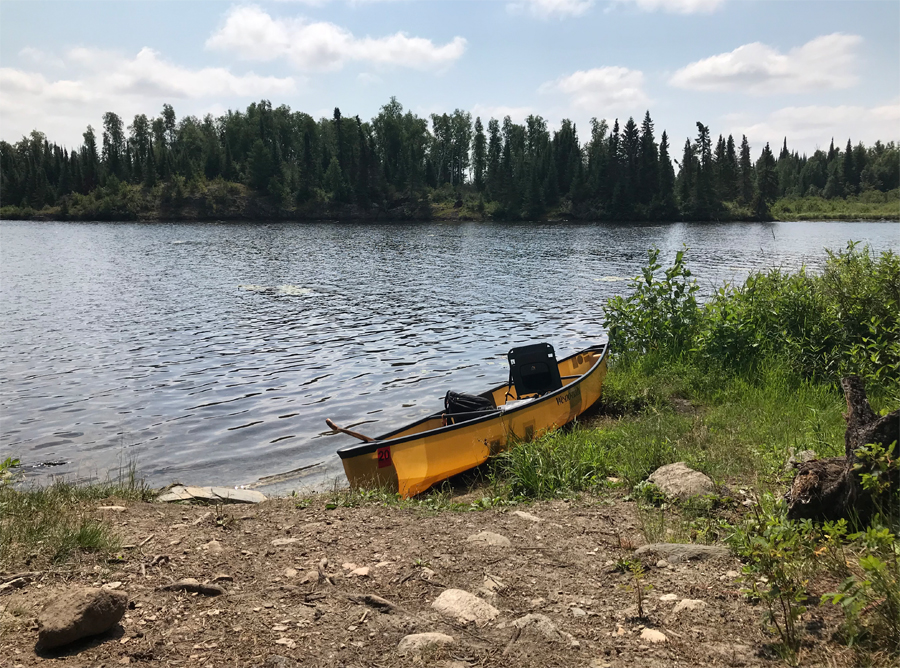 It is easy to launch and land a canoe from this campsite with lots of parking spaces.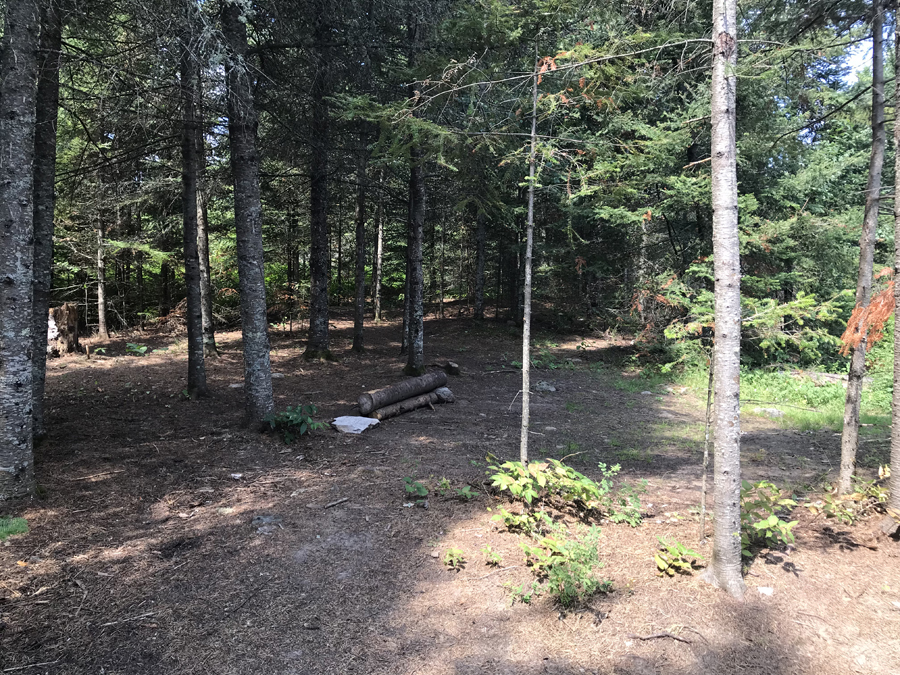 This campsite can easily support the BWCA group size limit of 9. The campsite is fairly well picked over, so you may have to gather firewood elsewhere and bring it back.

A couple sizeable logs make for some decent furniture pieces around the campfire. Campsite is fairly open and breezy.

Walk around of this campsite on Wood Lake.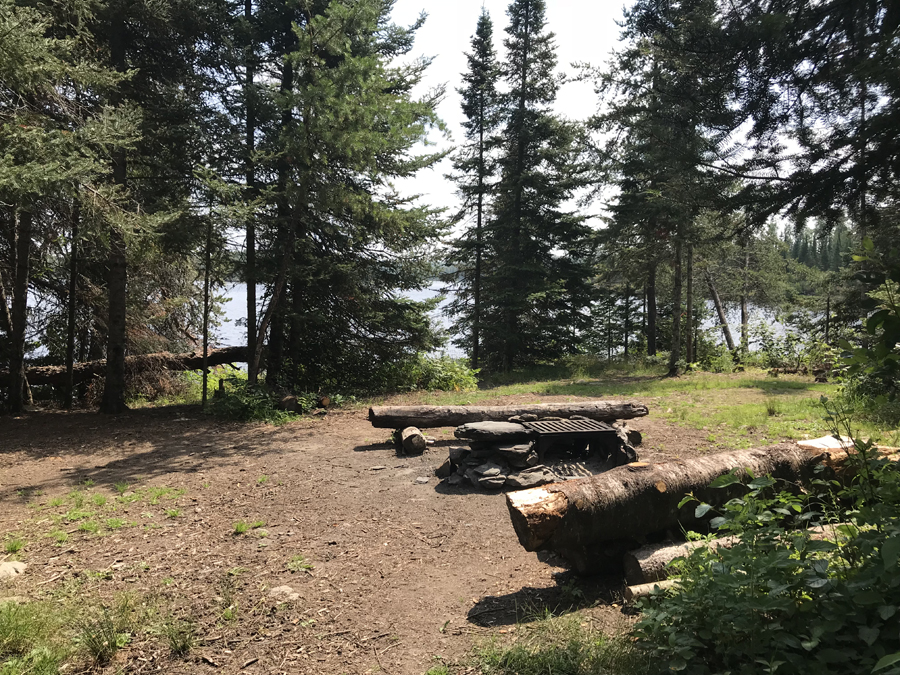 Another view of the fire grate area looking back toward the lake.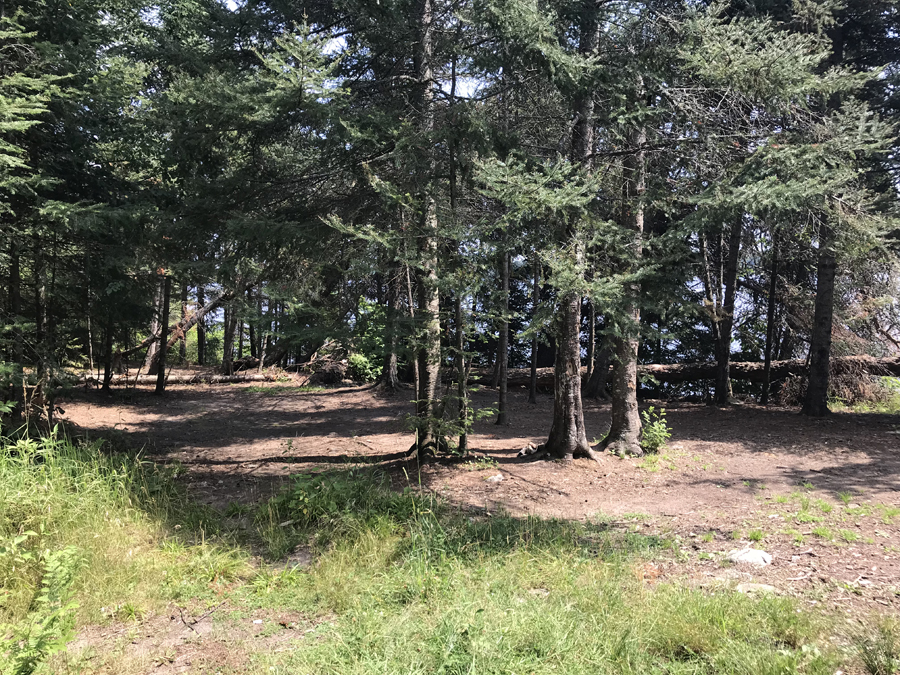 Even more tent pad areas. Limited tree branches for hanging food packs. This view shows how large this campsite is.
Return to paddling on: WOOD LAKE
Back to List of BWCA Campsites