Campsite on Tuscarora Lake (#543)
Campsite last visited on: July 23, 2016
Click on the photos below to see the full resolution image - Use your browsers back button to close photo and return to this page.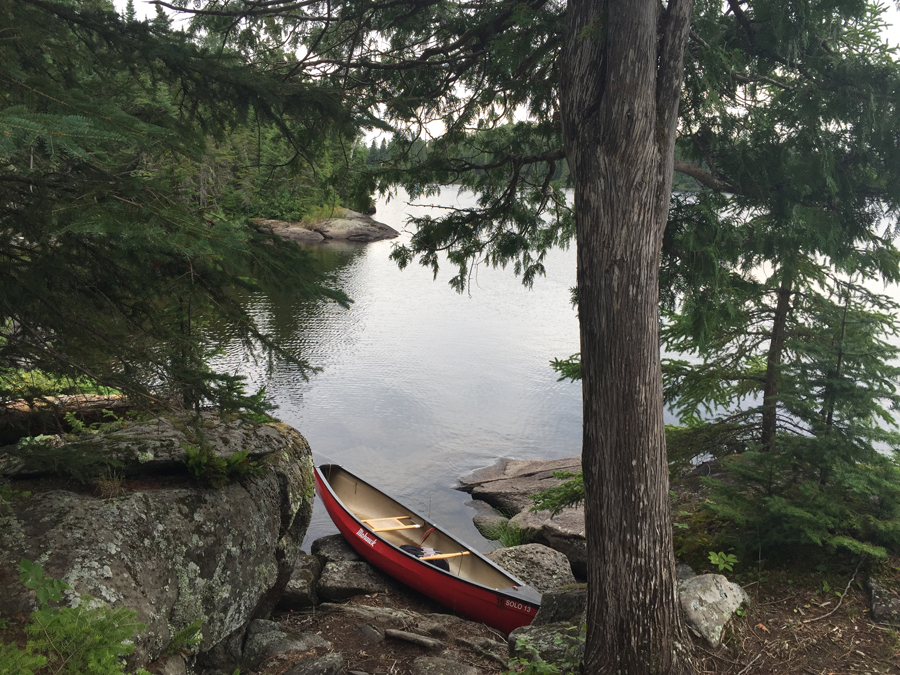 Canoe landing is rocky, but the water leading up to shore is fairly shallow.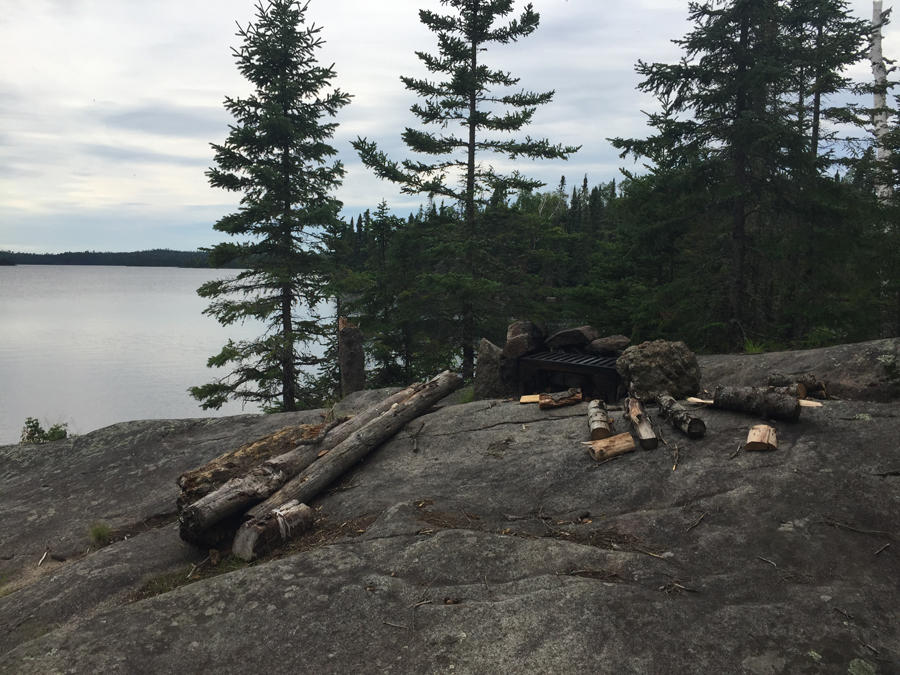 This campsite is tucked down into the southeast part of the lake, so it receives some protection from the wind while still providing nice views of the lake. This campsite is also conveniently close to Thelma Lake which is worth exploring.

A tour of this campsite which is located in a fairly secluded part of Tuscarora Lake. [A tree landed right on the back woods biffy, so it was difficult to find. Tree has likely been cleared, so shouldn't impact the use of this campsite.]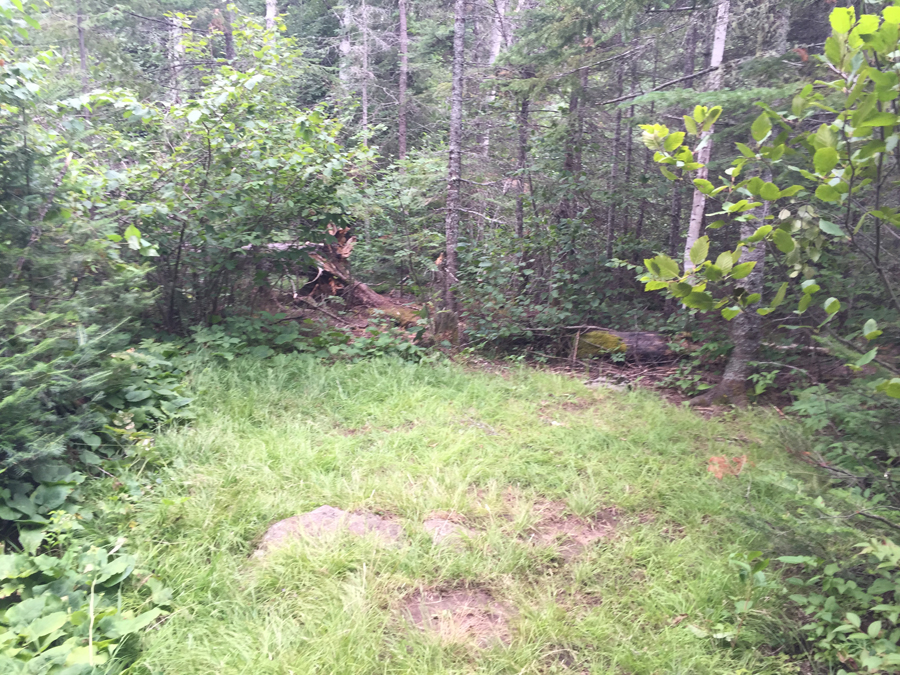 Tent site. You can probably fit two tents here. Who gets the rock under their tent? Some don't like camping on grass.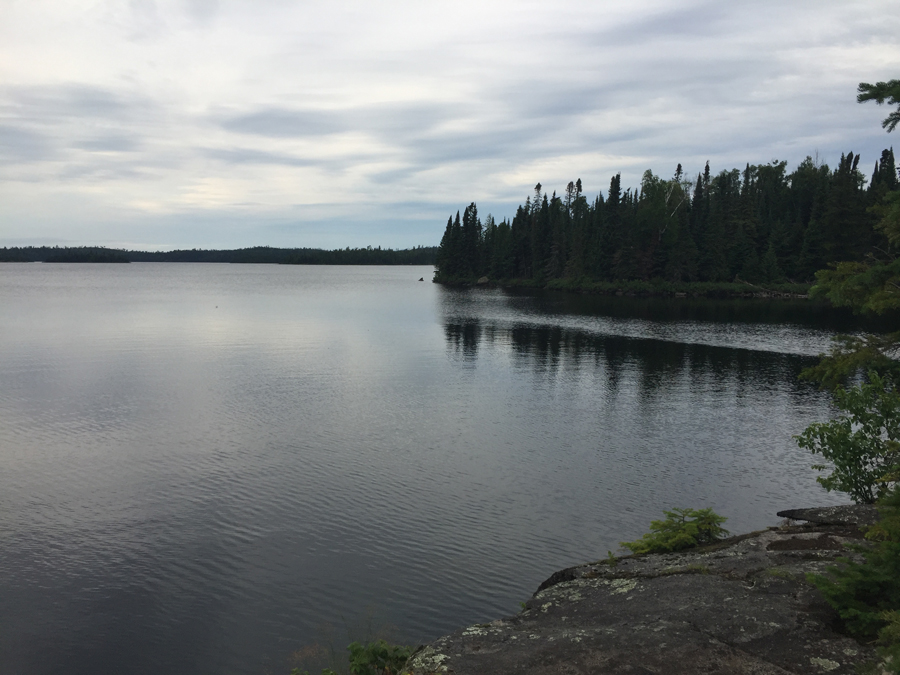 Gazing toward the north up the eastern shoreline from the campsite.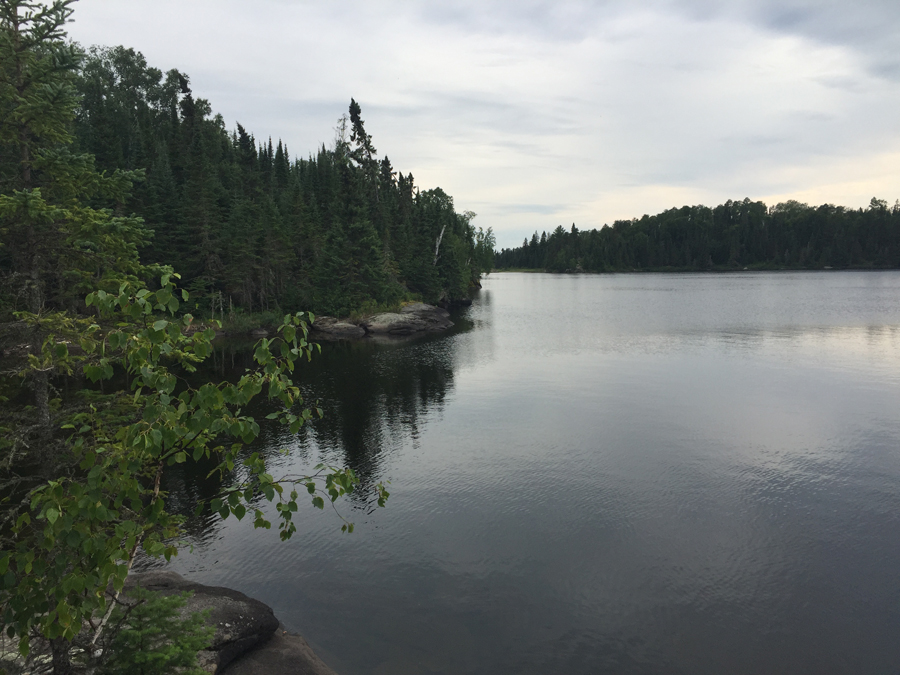 A look to the south down the shoreline. In the distance, in the center of the view, is the bay where you can find the mouth of Thelma Creek. This creek can be paddled a short ways to the Thelma Lake portage.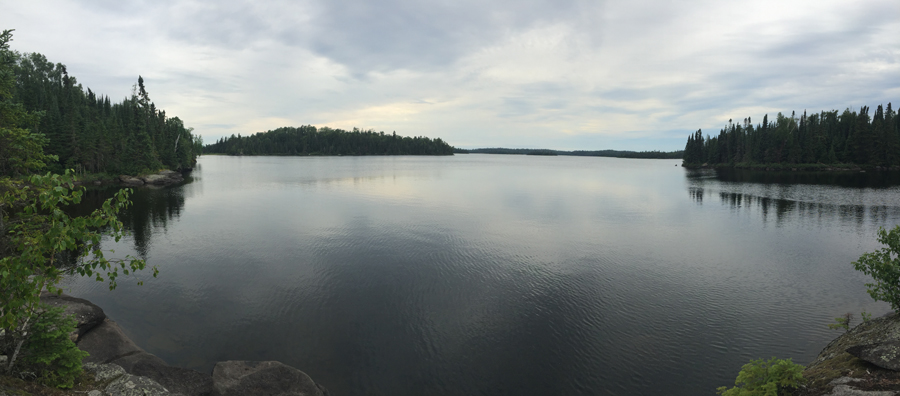 Looking northwest at the entire southeast bay of Tuscarora Lake.
Return to paddling on: TUSCARORA LAKE
Back to List of BWCA Campsites