Campsite on Newfound Lake (#1305)
Campsite last visited on: May 2, 2021
Click on the photos below to see the full resolution image - Use your browsers back button to close photo and return to this page.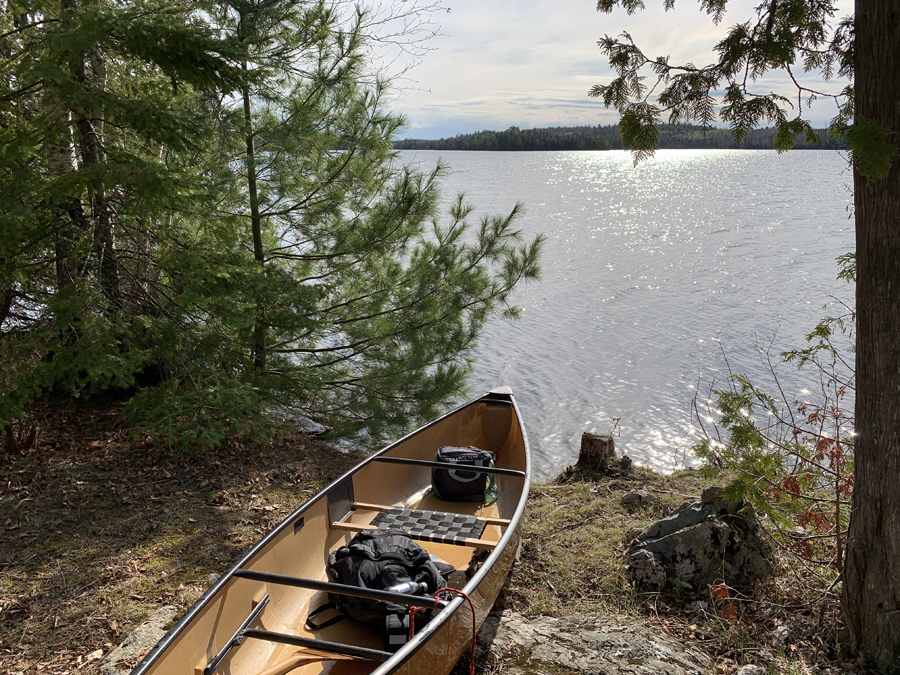 Looking to the west/southwest from the campsite.

There are three reasonable places to land a canoe at this campsite. This is one of them. The other two are to the right (see video).

Fire pit. Facing south.

Visit this campsite.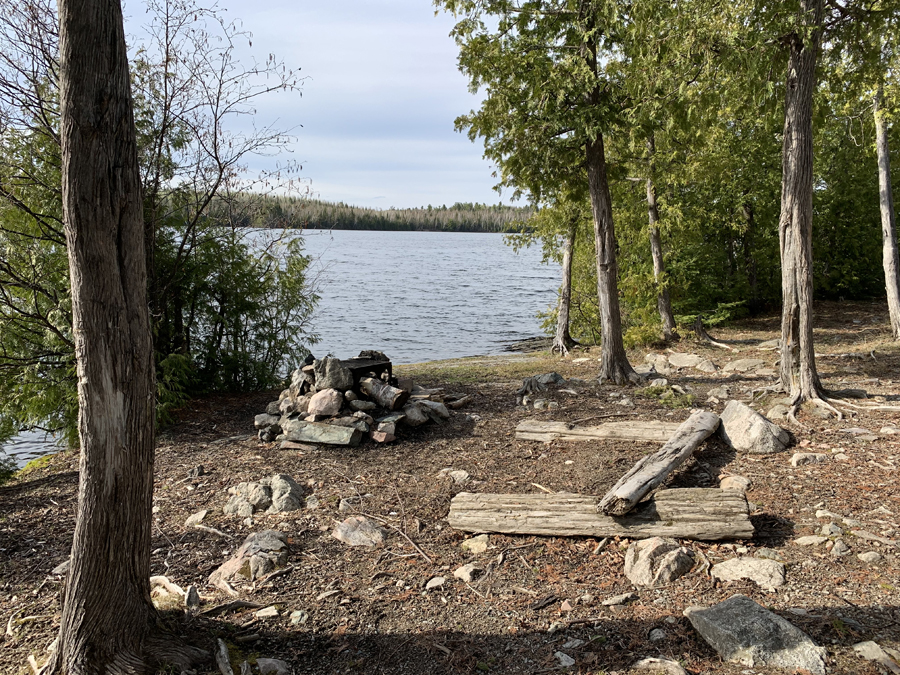 Another view of the kitchen area and the sparse seating provisions. Facing north.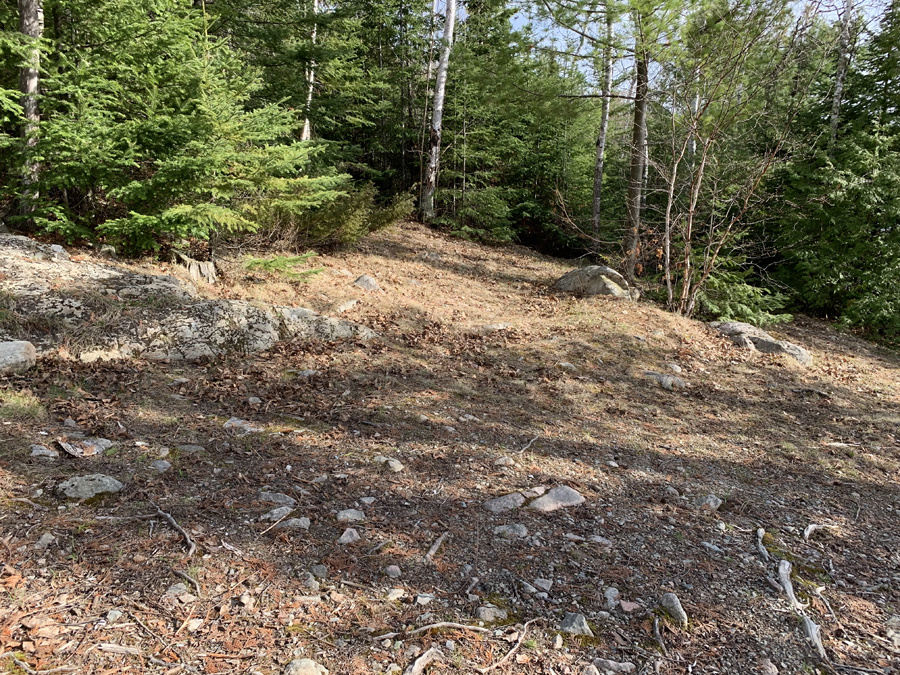 One of the tent pads near the fire pit. The ones close to the lake tend to be on a slope.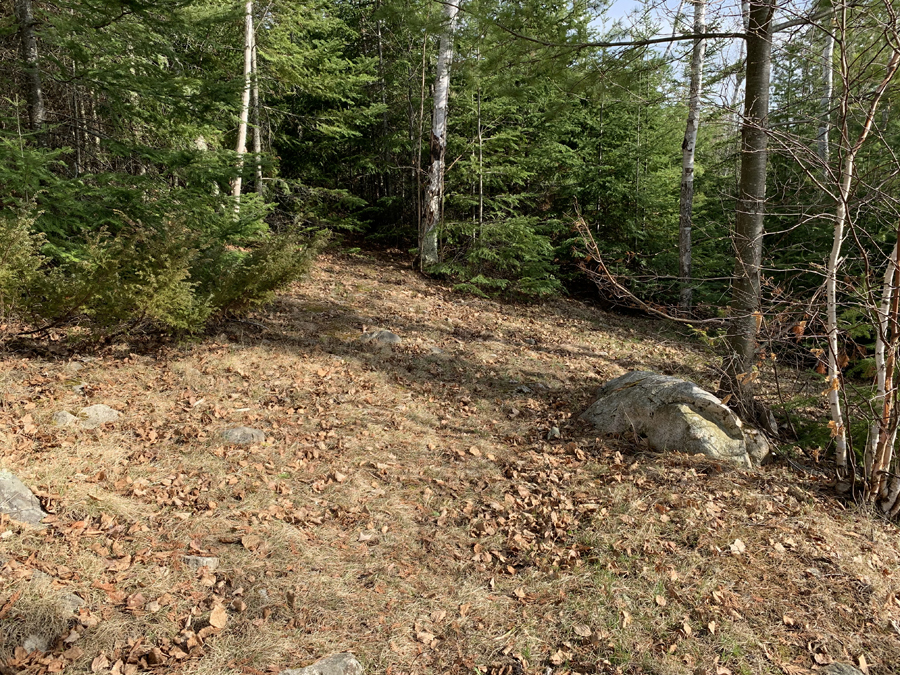 Here's another rather angled tent pad.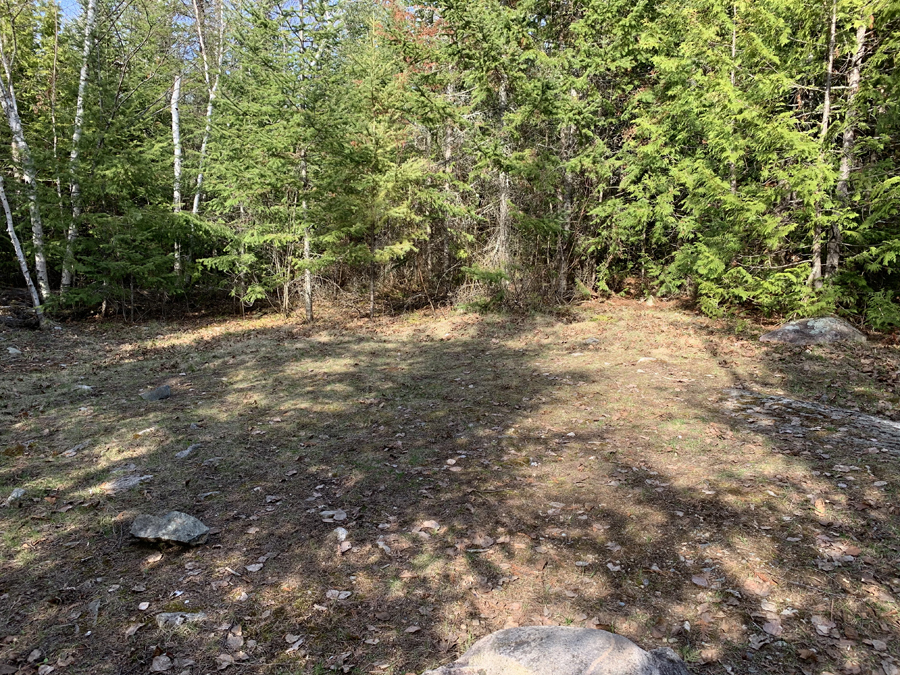 Go back in the woods and you'll find this much better spot to pitch the tent(s).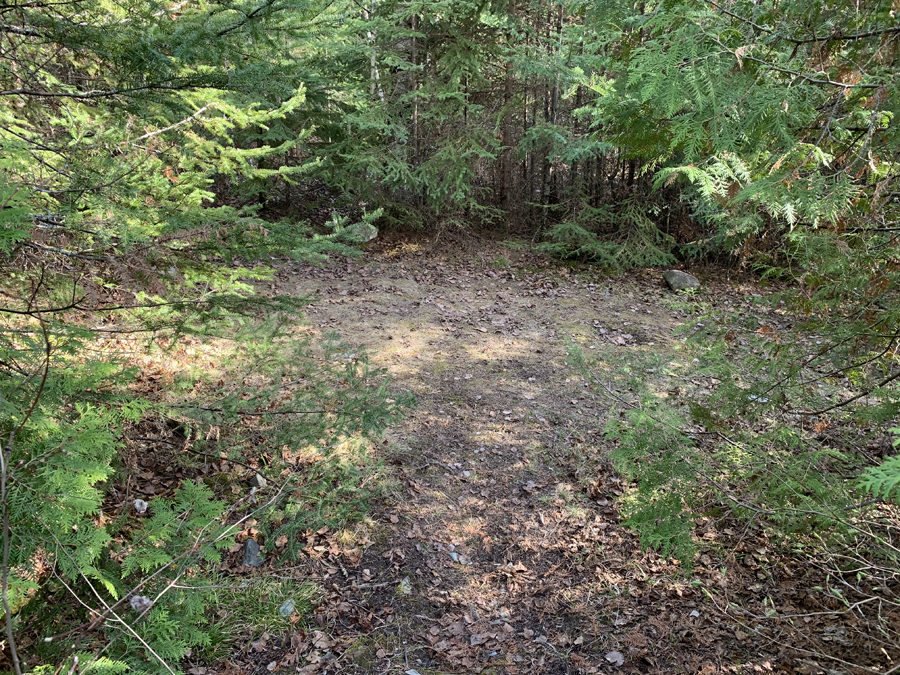 The smaller of the sites back in the forest.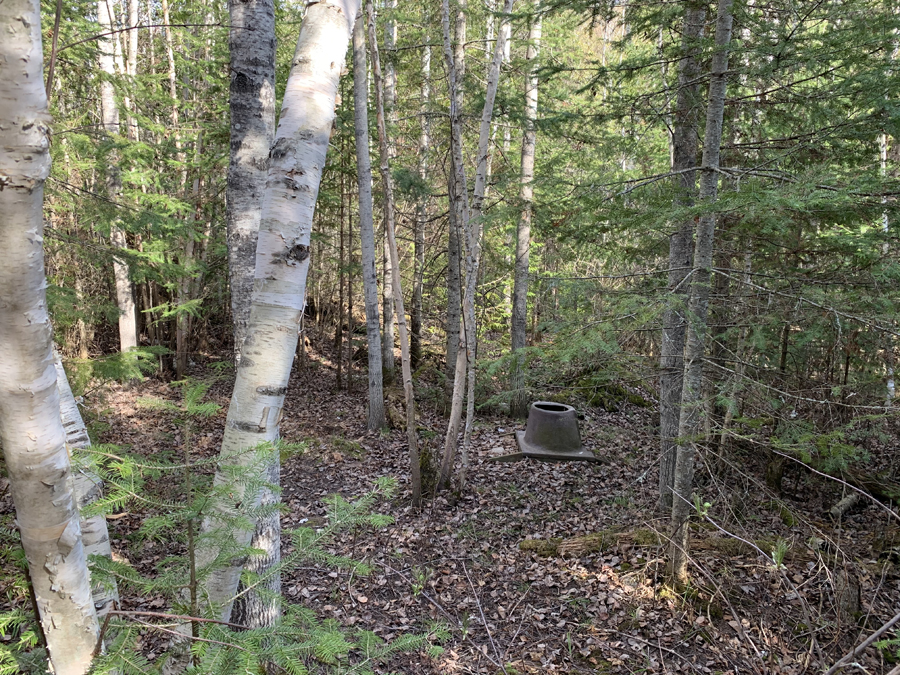 Throne room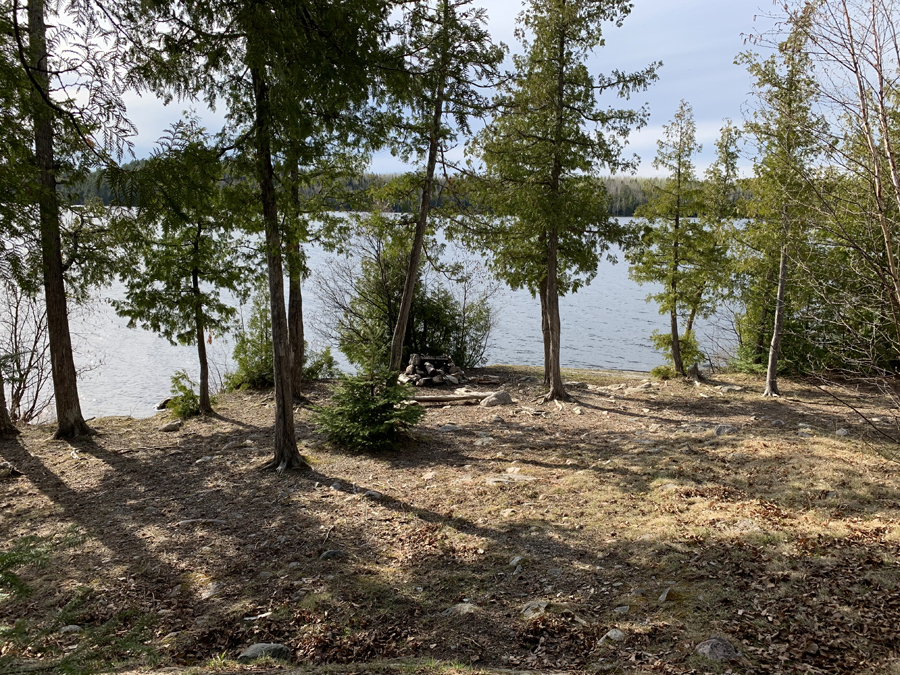 Looking toward the fire area from back near the edge of the forest.
Return to paddling on: NEWFOUND LAKE
Back to List of BWCA Campsites