Campsite on Little Indian Sioux River/Sioux-Hustler Trail (#1994)
Campsite last visited on: August 1, 2022
Click on the photos below to see the full resolution image - Use your browsers back button to close photo and return to this page.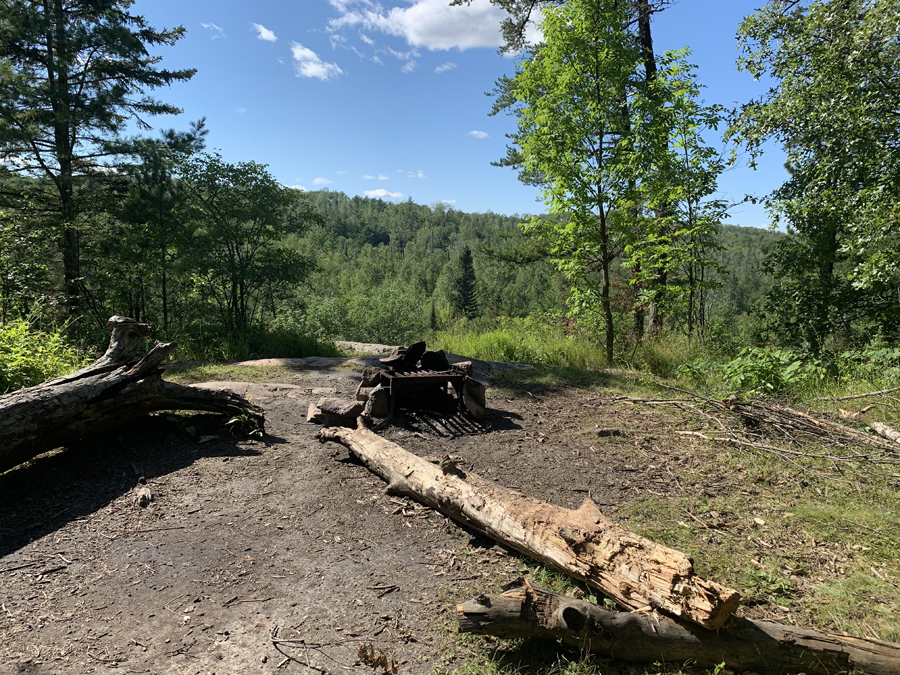 The fire pit is a few feet back from the edge of the cliff. Below you'll hear the water roaring through the Devil's Cascade.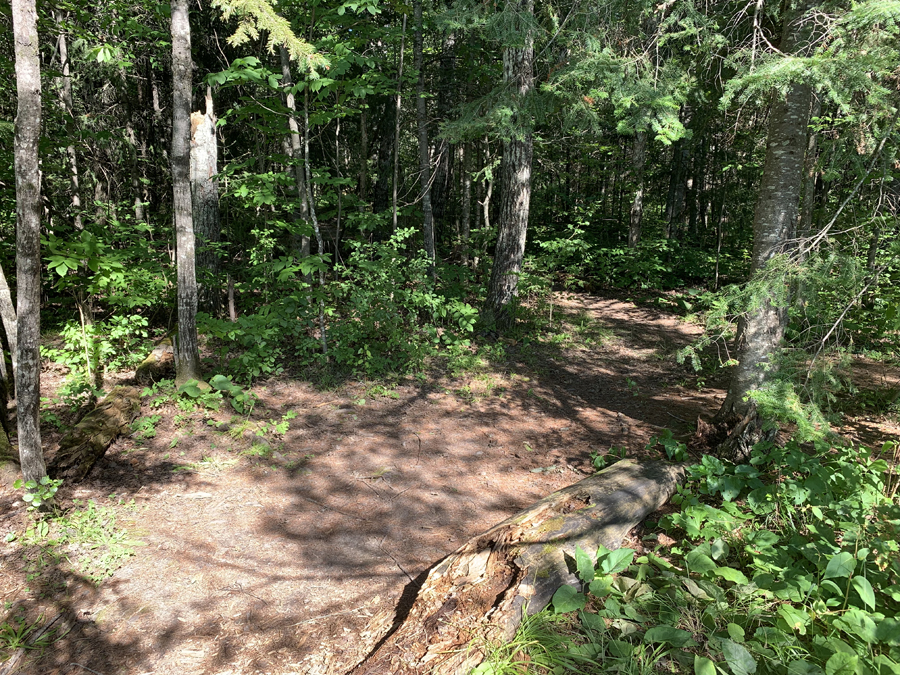 One of two obvious tent pads. There may be more.

This was the largest and probably best location to pitch your tent. Plenty of trees at this campsite for hammock users.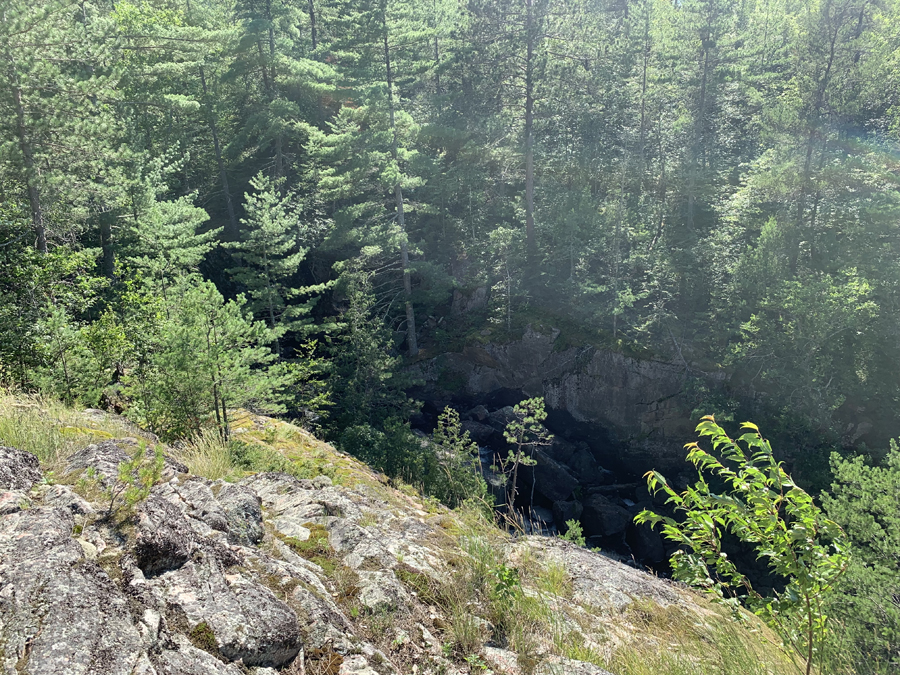 View down into the gorge at the Devil's Cascade.

This campsite is an oddball as it is not on a lake, but rather on a portage. Somewhere near the middle of the portage around the Devil's Cascade, you'll come to a four-way intersection. If you head toward the river, you come to the campsite. If you go the other direction, you will be following a spur trail to the Sioux-Hustler Trail. This campsite is used regularly by hikers of that trail too. If you need to fetch water, this campsite is not ideal, so recommend you bring it with you. Not a good campsite if you want to fish either. Never did locate the latrine at this campsite, but one almost certainly exists.

It is nearly 200 vertical feet down to the river from this campsite.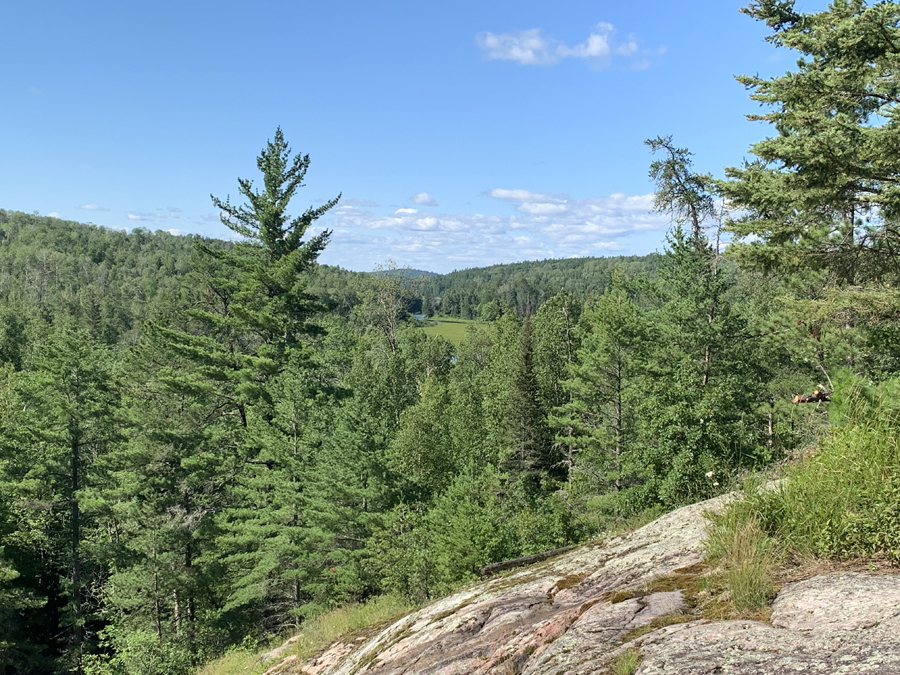 Looking north (which is downstream along the Little Indian Sioux River) from near the fire pit at the river valley.
Return to paddling on: LITTLE INDIAN SIOUX RIVER or continue hiking the: SIOUX-HUSTLER TRAIL
Back to List of BWCA Campsites