Campsite on Lapond Lake (#187)
Campsite last visited on: July 11, 2021
Click on the photos below to see the full resolution image - Use your browsers back button to close photo and return to this page.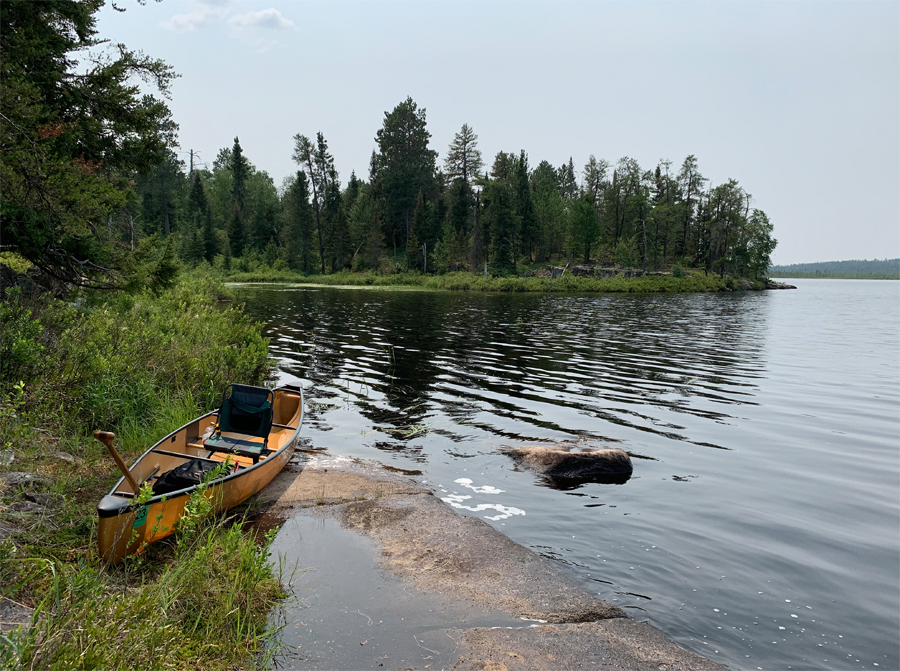 Landing is slightly tricky onto this rock slab, as the water is deep right off the bat.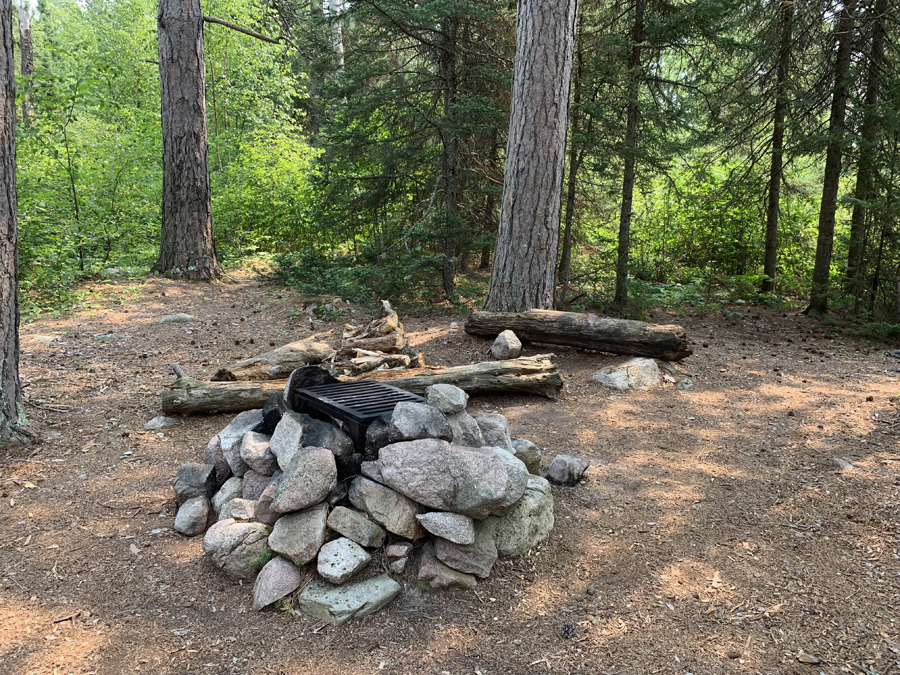 Log furniture is moderately worn down. Fire pit is well built. This dining area is set back in the woods a bit, which is probably a good thing because the winds coming across wide open Lapond Lake can be pretty stiff.

Brief exploration of this campsite on Lapond Lake.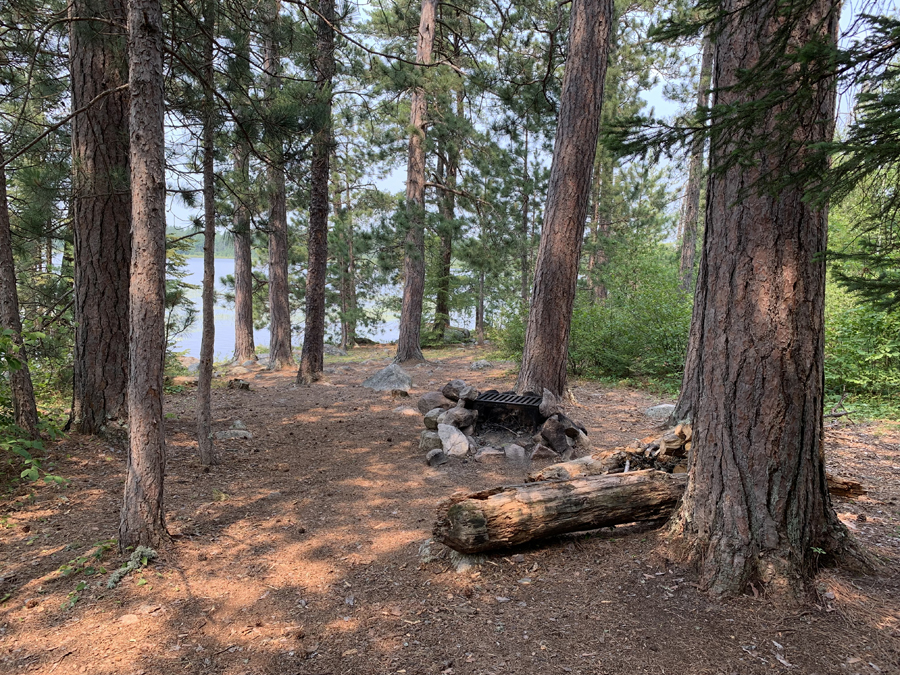 The scullery seen from a different angle, with the lake in background.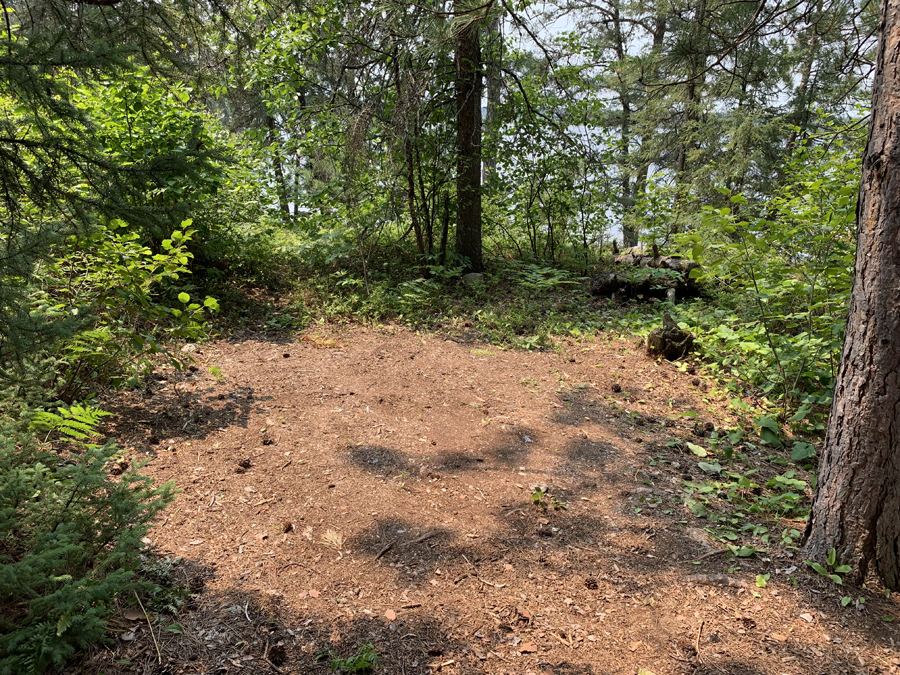 One of the campsites tent pads. There are at least two obvious ones.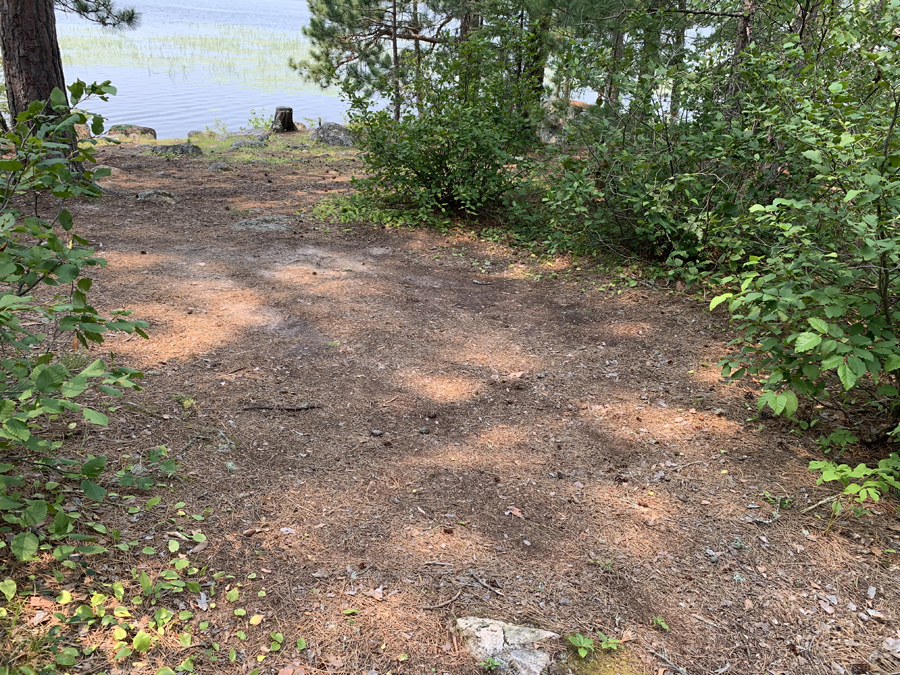 A tired paddler could plop another tent here.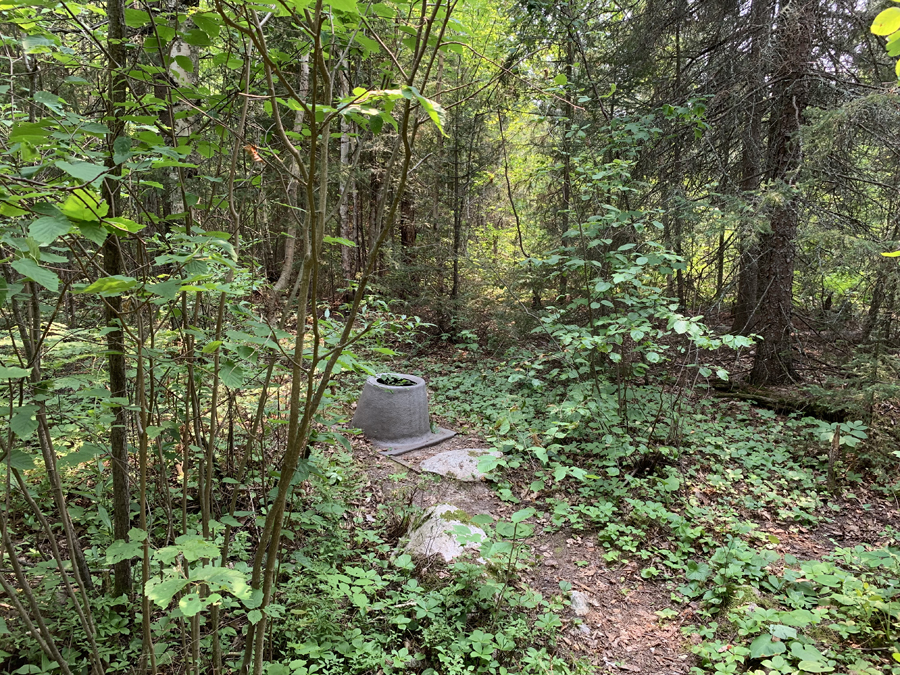 Know that this is the only latrine on the entire lake.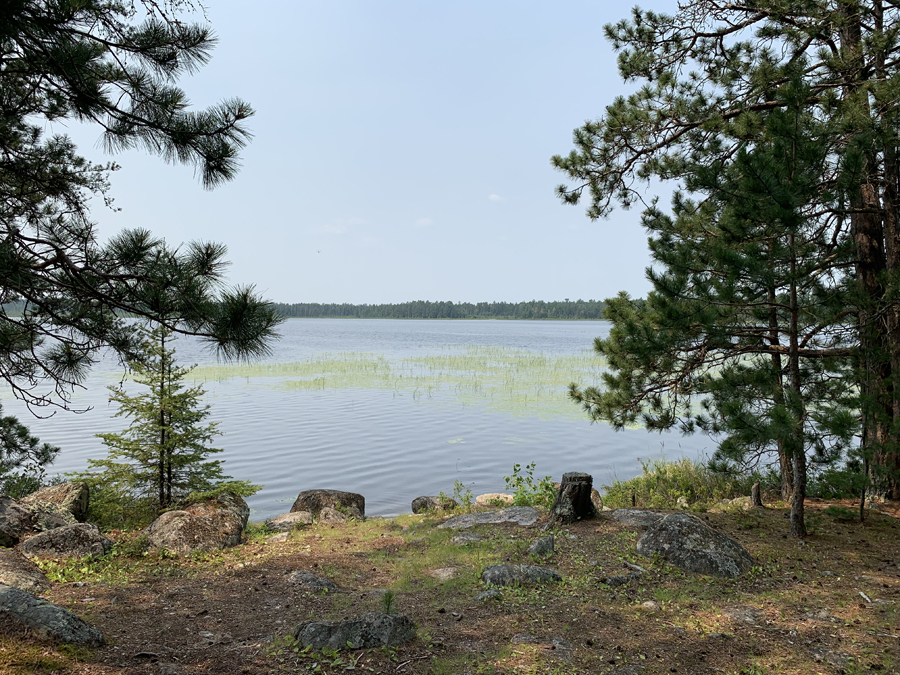 A look off to the northwest from the campsite.
Return to paddling on: LAPOND LAKE
Back to List of BWCA Campsites