Campsite on Lake Two (#1526)
Campsite last visited on: September 4, 2021
This campsite is actually located on the south side of the island (many maps show it on the north side).
Click on the photos below to see the full resolution image - Use your browsers back button to close photo and return to this page.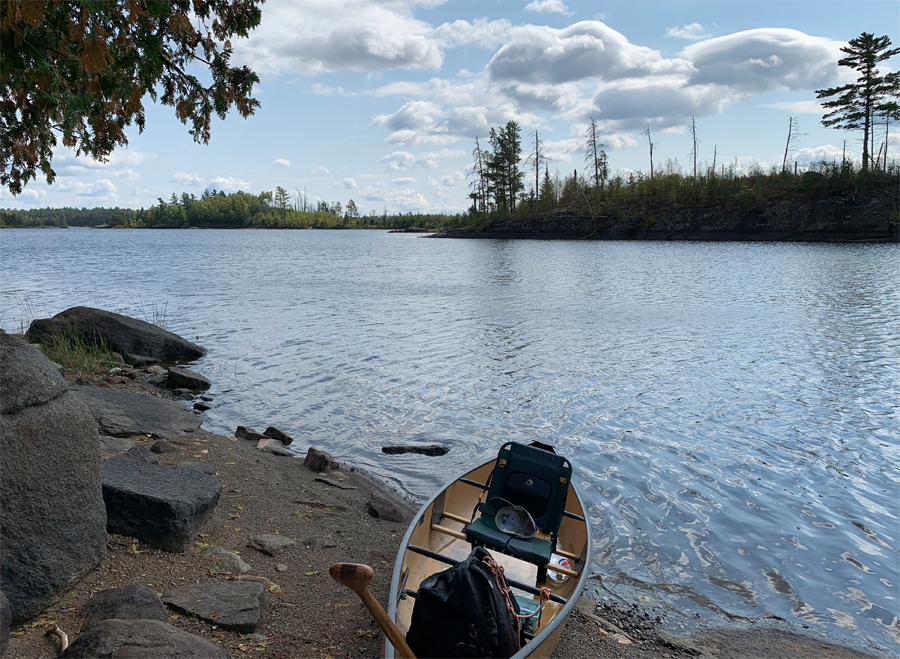 Sand and tiny rocks make up the substrate of the canoe landing at this campsite.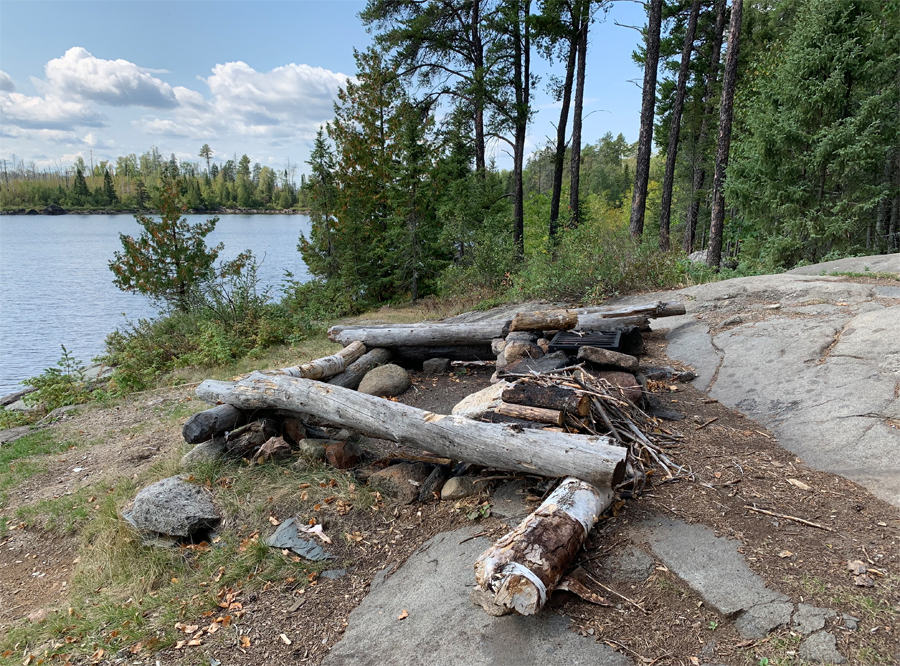 The kitchen has a good view of the lake.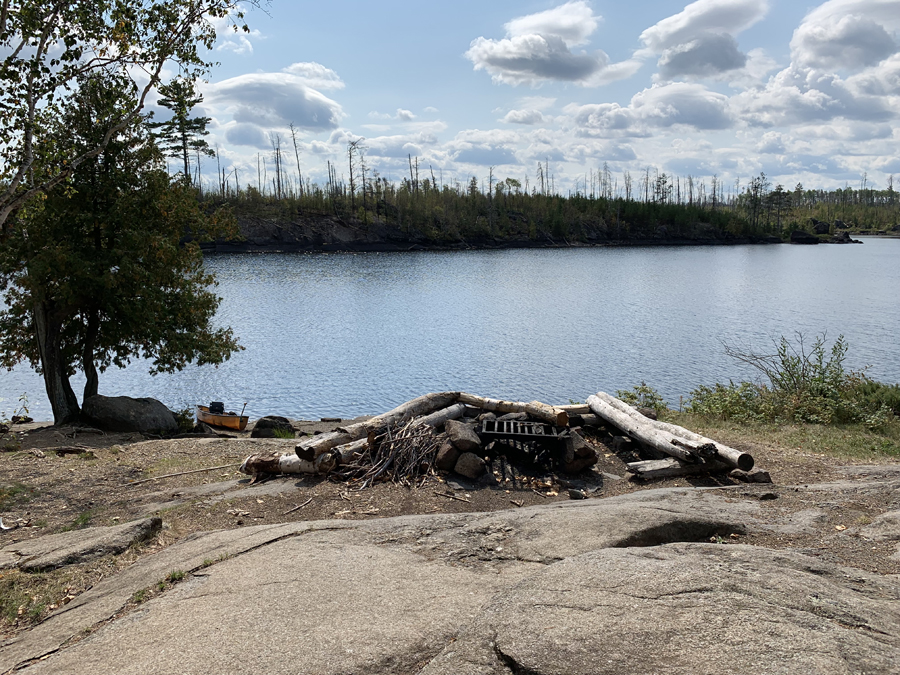 The Pagami Creek Fire burned the forest on the island that is on the otherside of the channel back in 2011.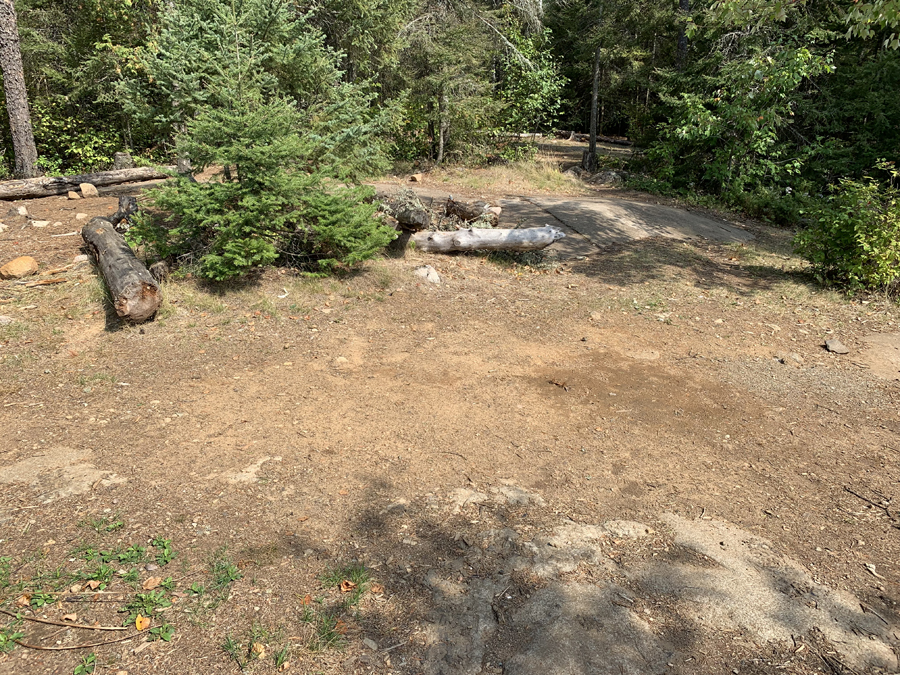 There are many tent pads at this campsite, but most of them are sloped.

Sizeable campsite in a nice location. The one negative of this campsite is all the tent pads tent to be on a slope. If you are a hammock sleeper, you'll be in paradise. There is another campsite directly across the channel (BWCA Campsite 2330) which is a rather poor site and is not likely to be occupied regularly.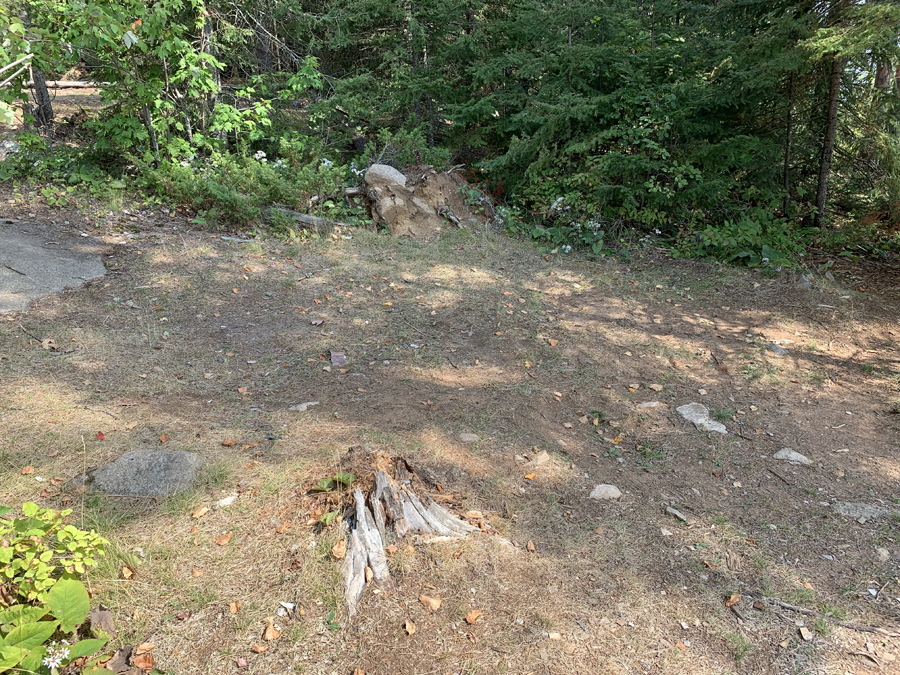 A mildly angled tent pad.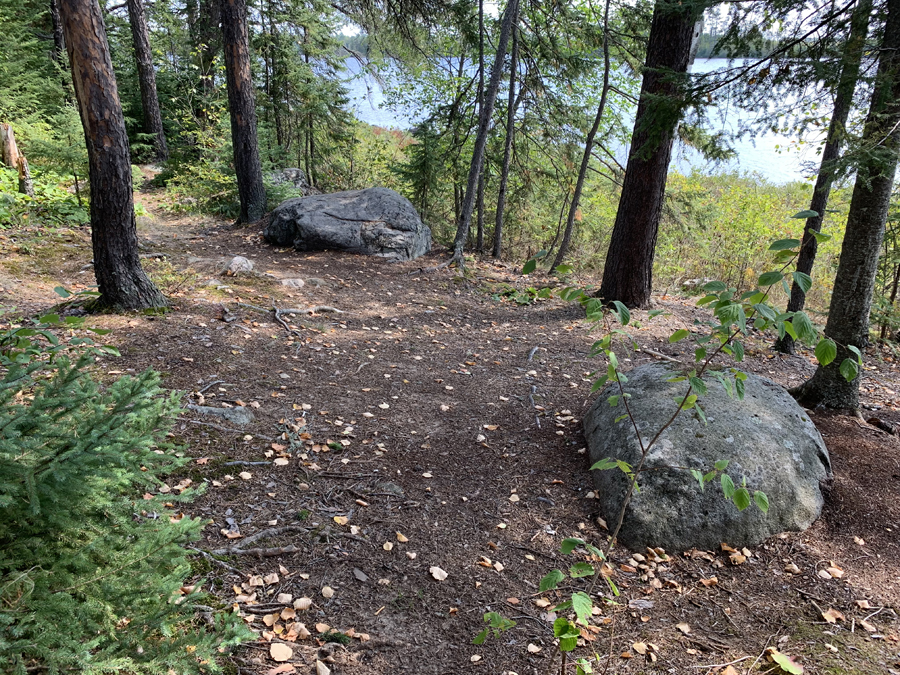 Another tent pad.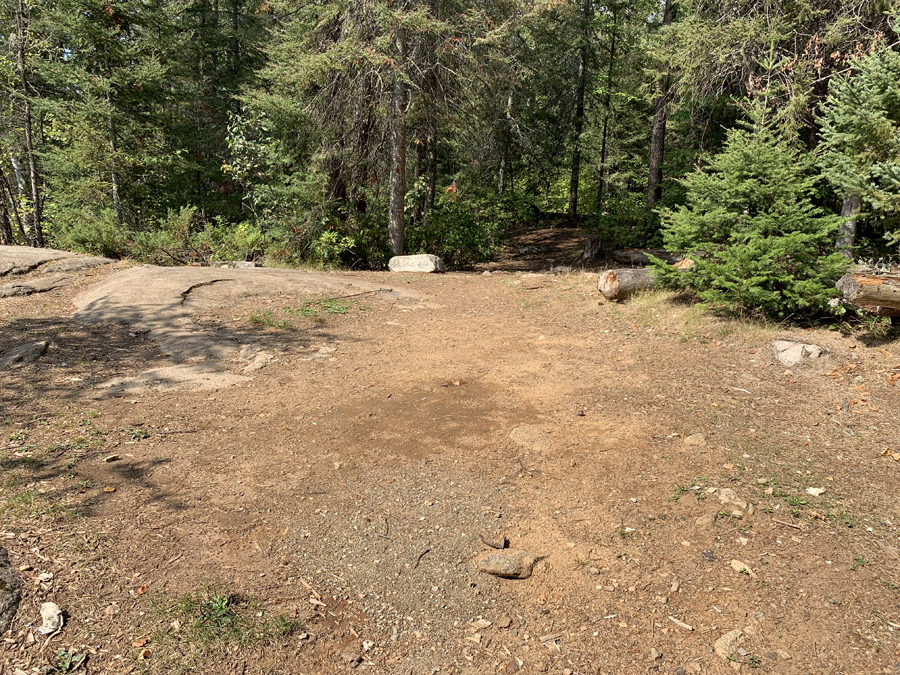 This is the largest tent pad at this location. This spot seemed to offer the most hope of find a flat area.

Tent pad for those who like a firm mattress (i.e. solid rock).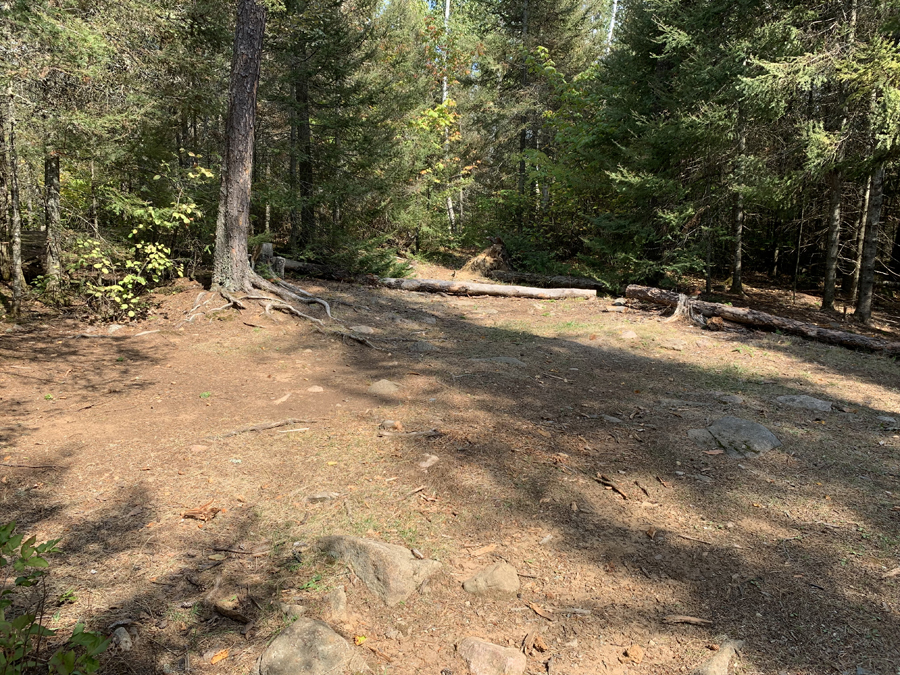 Lots of rocks and minimal level ground for this tent setup location.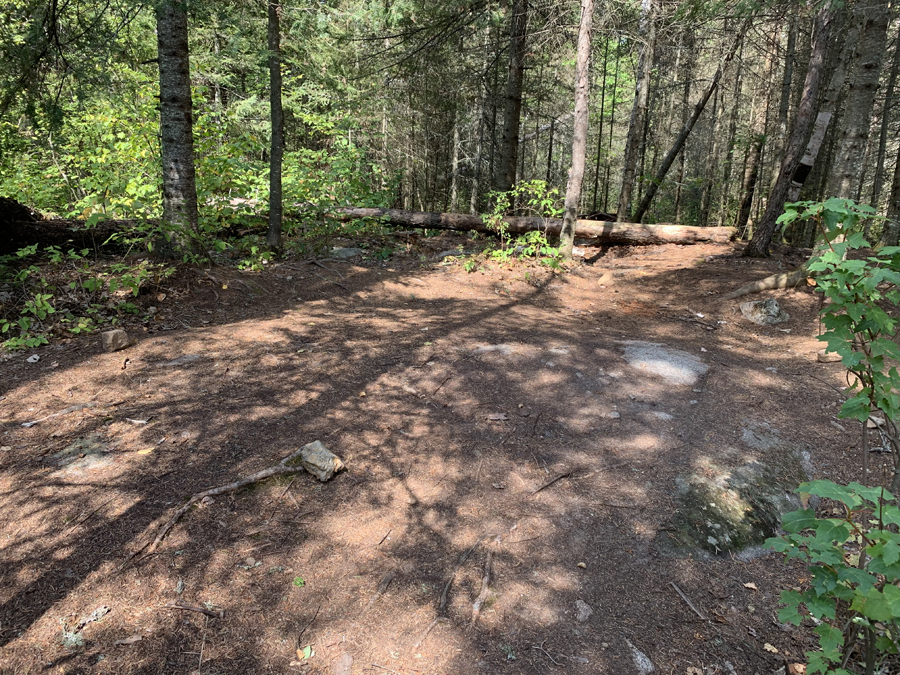 I think there is so many tent pads at this campsite because campers couldn't find a flat area, so they create new ones.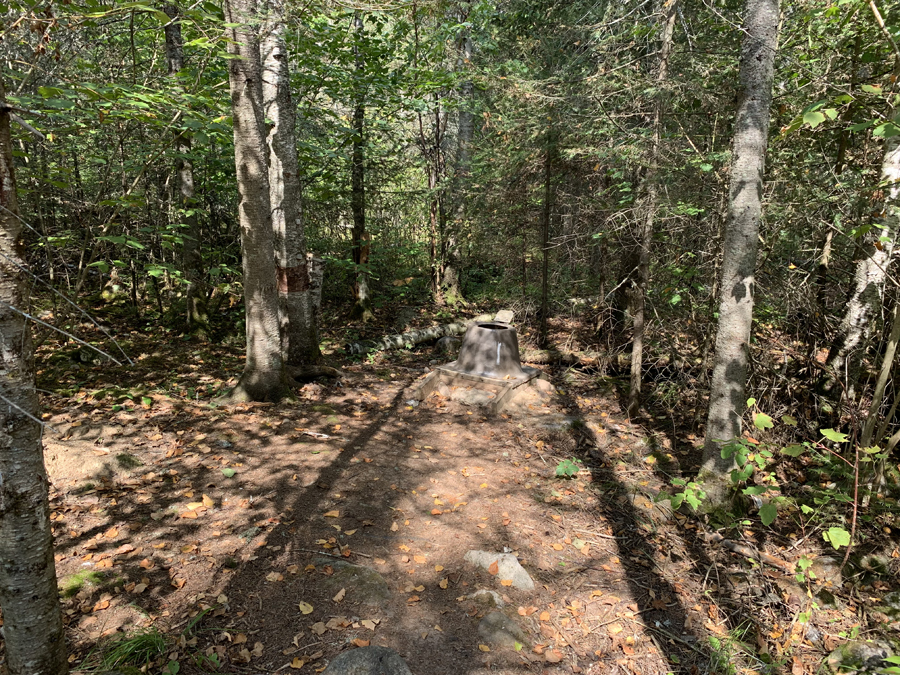 Latrine for what the U.S. Forest Services officially designates as campsite #4 on this lake.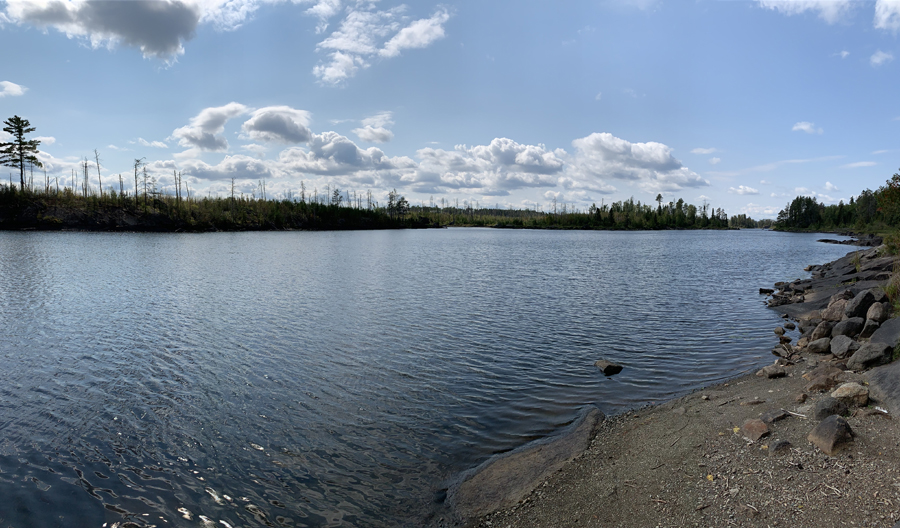 Looking west down the channel.
Return to paddling on: LAKE TWO
Back to List of BWCA Campsites