Campsite on Lake Three (#1510)
Campsite last visited on: August 7, 2021
Click on the photos below to see the full resolution image - Use your browsers back button to close photo and return to this page.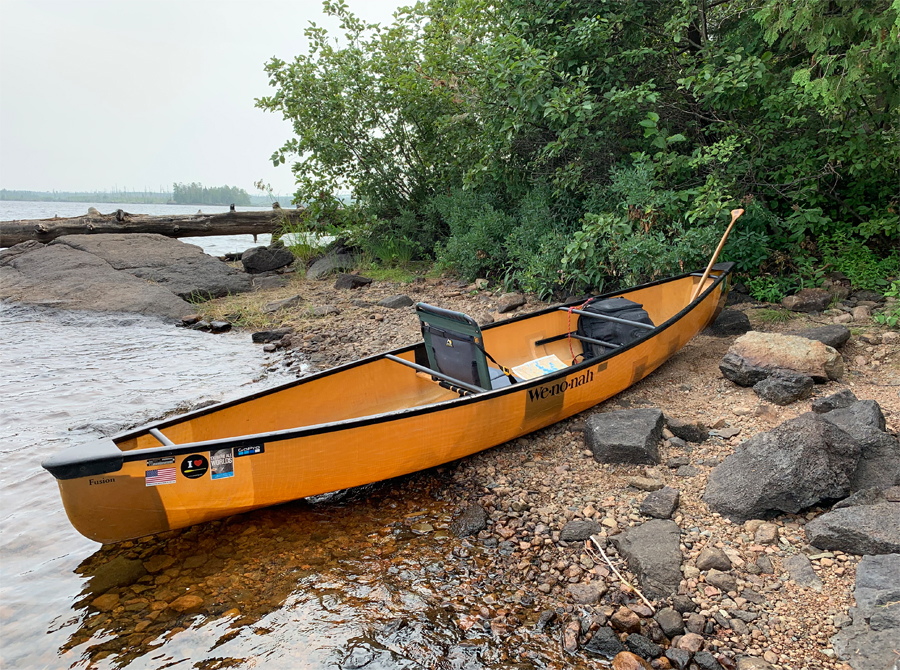 This landing is composed of small rocks and gravel. Great landing. From the lake it is hard to see how you get from the landing up to the campsite proper. There is a little gap in the brush that gives access to an obvious trail once you are close enough to it.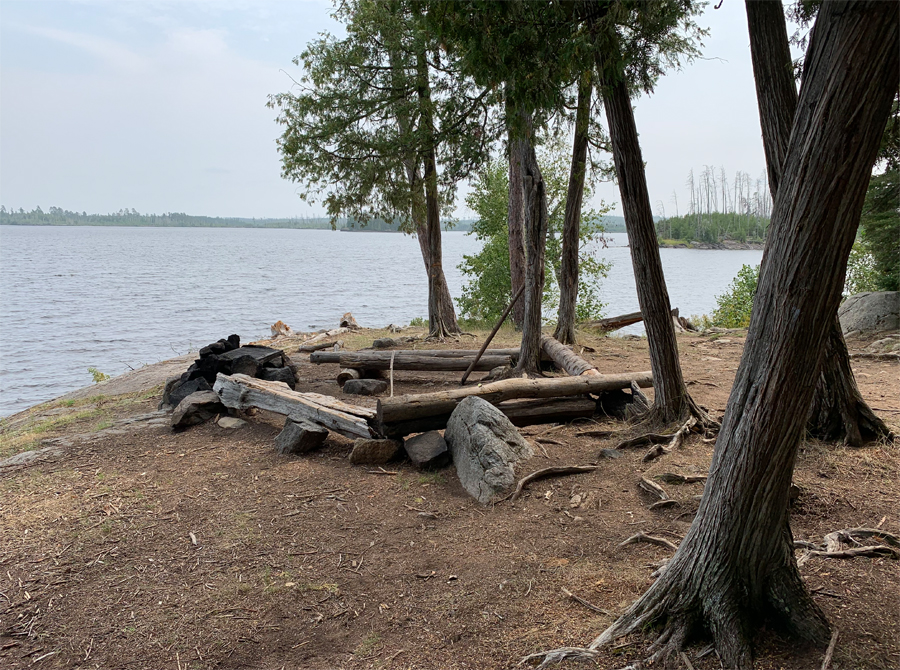 Rather exposed campsite from the east, fine if the wind is from another direction. Beyond the fire pit, you are looking off to the southeast in thie view.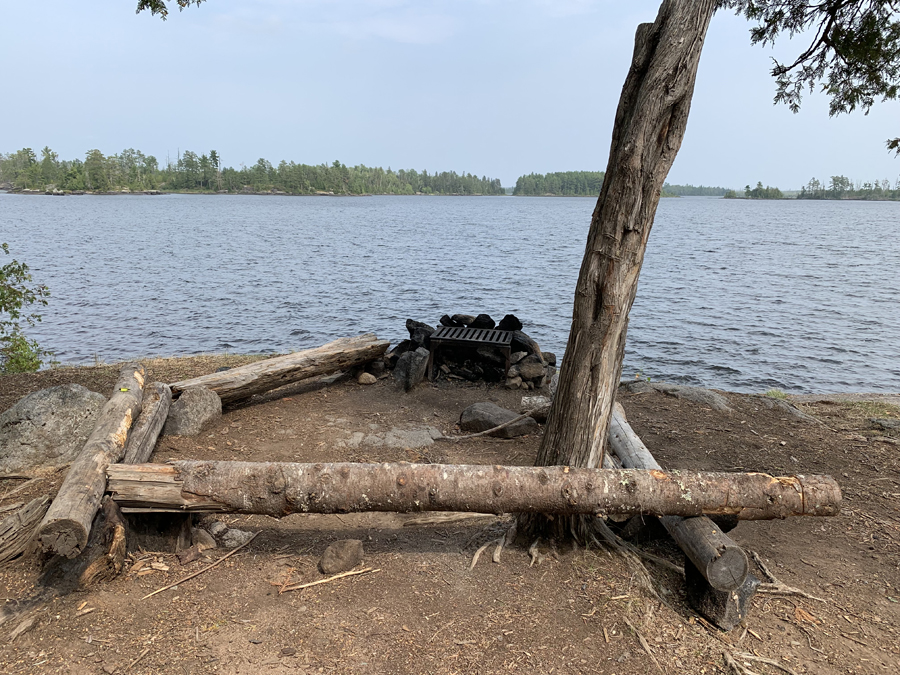 Direction of view is east. Two other BWCA campsites are located along that far shoreline to the left of the center point of this view.

Couple of mildly slanted tent pads. Will be windy if it is blowing out of the east.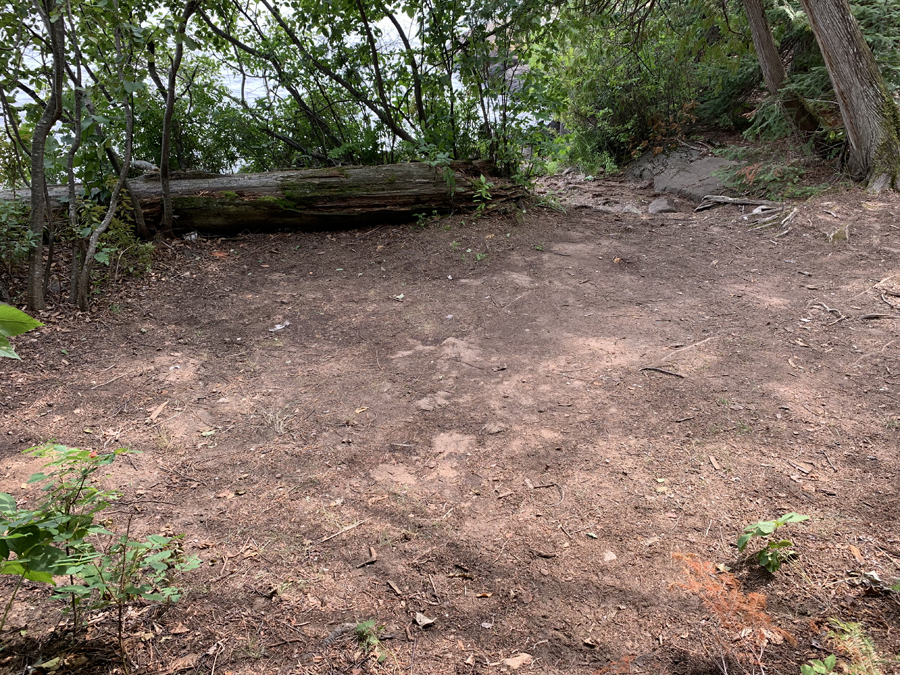 Tent pad. Didn't seem to be that level.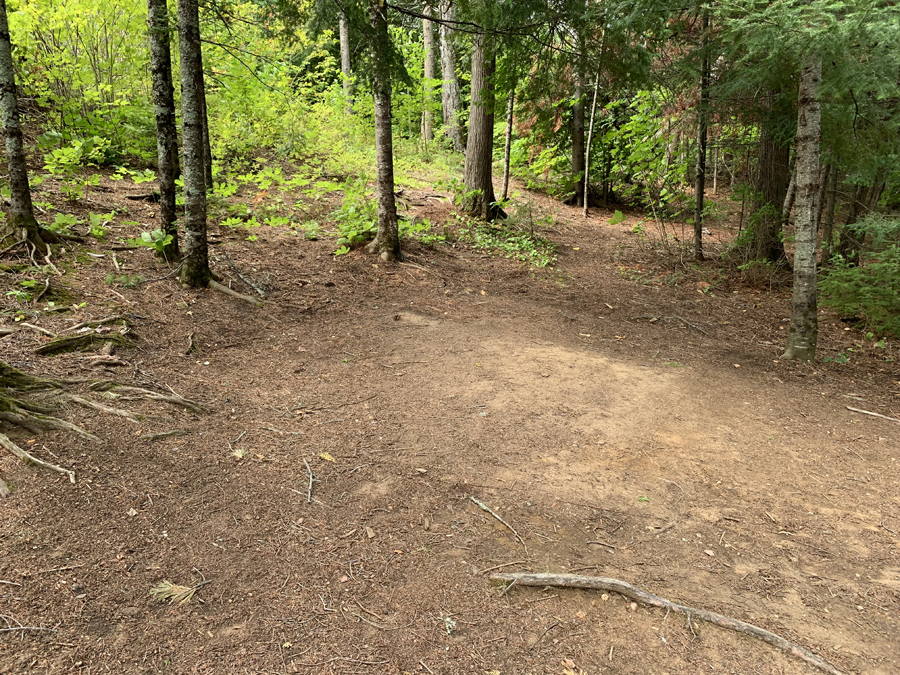 More slanted. Also at the base of a hill which will be unpleasant if it rains. Due to the force of gravity, water runs downhill and soaks campers who forget that.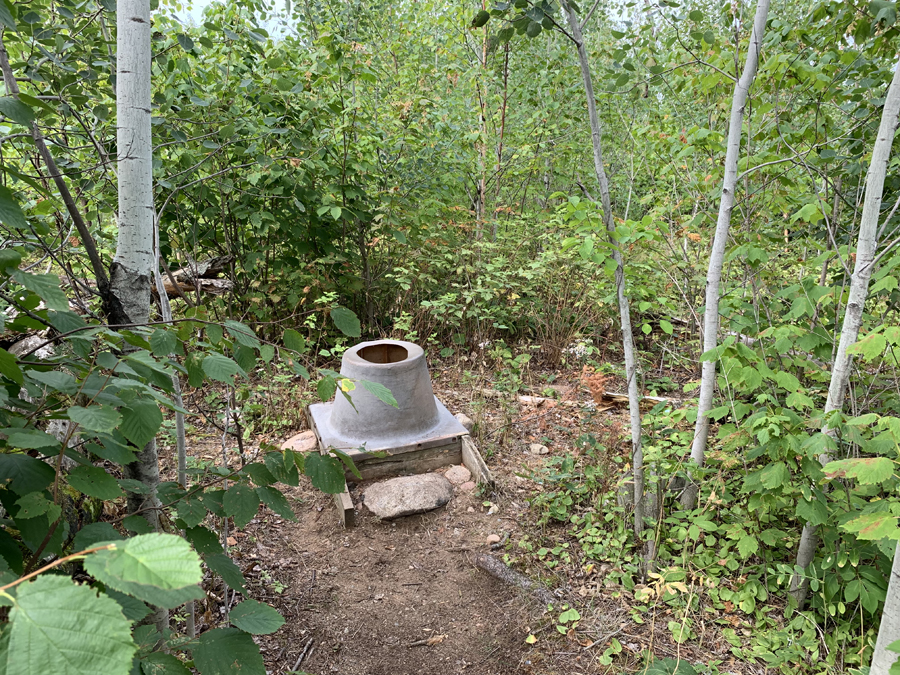 At your service.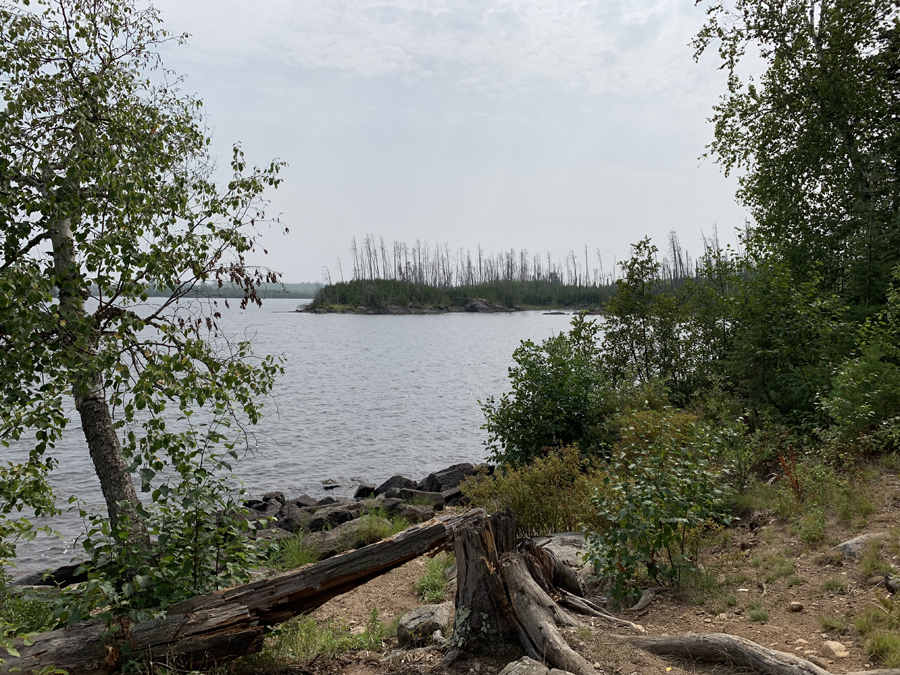 The point that is due south of this campsite is visible in the near distance.
Return to paddling on: LAKE THREE
Back to List of BWCA Campsites