Campsite on Lake One (#1677)
The campsite is on the south side of the point.
Campsite last visited on: April 29, 2021
Click on the photos below to see the full resolution image - Use your browsers back button to close photo and return to this page.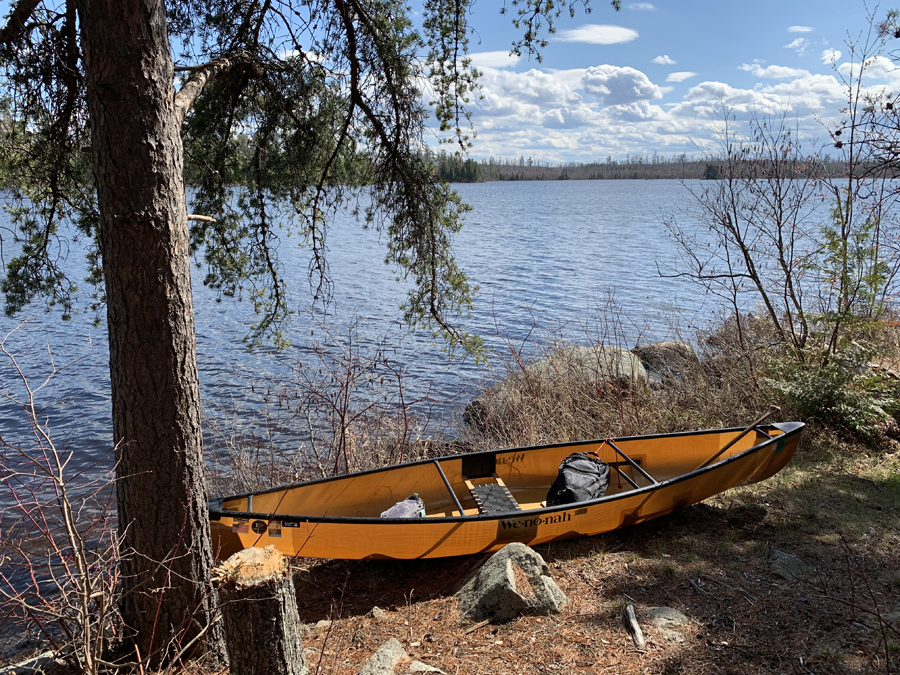 Canoe landing has some rocks and the water is about knee deep.

Go for a stroll and investigate this campsite.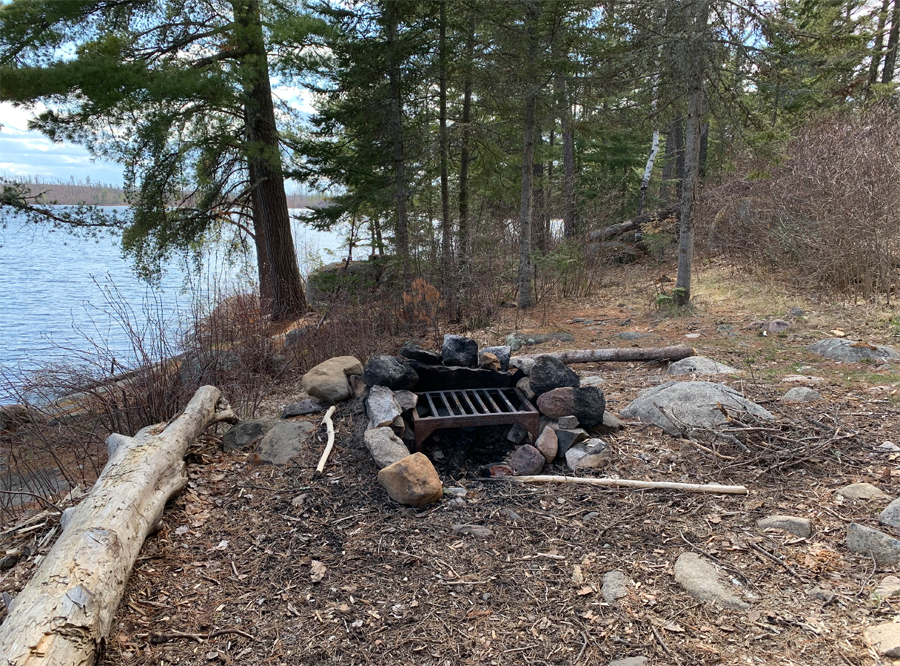 One descent log for parking your carcass.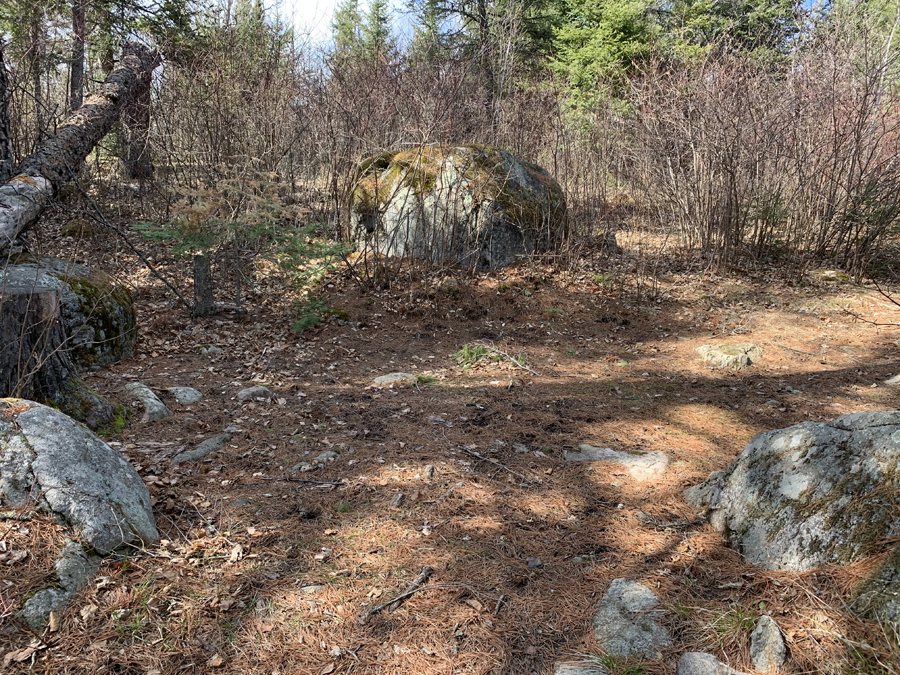 Tent pad with a nice view of a large boulder.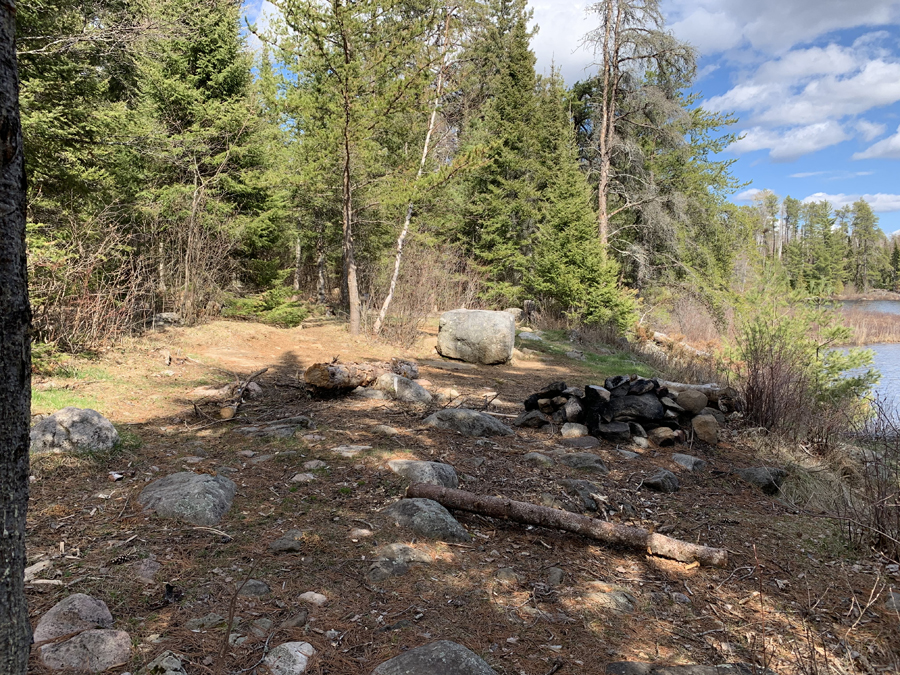 The campsite appears a little abused. Probably sees heavy use. View is toward the east.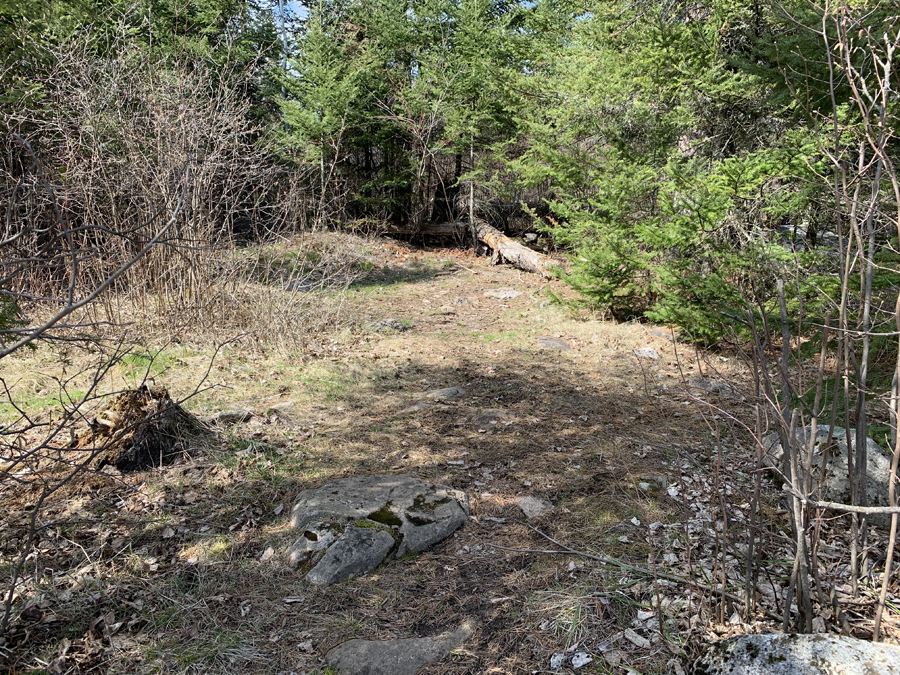 Another place for a tent setup.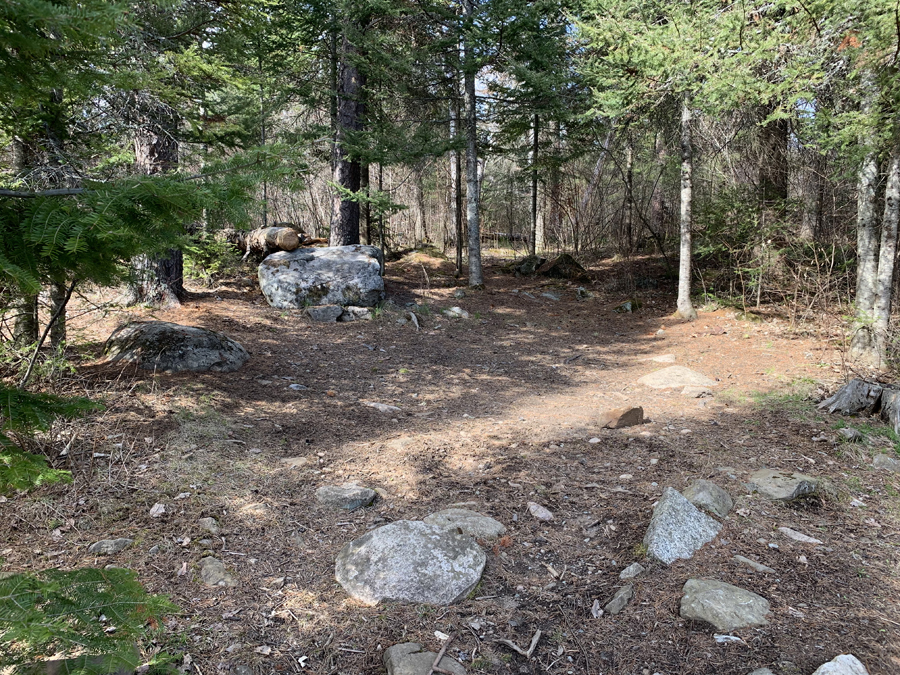 Appears that this is the largest tent pad at this location.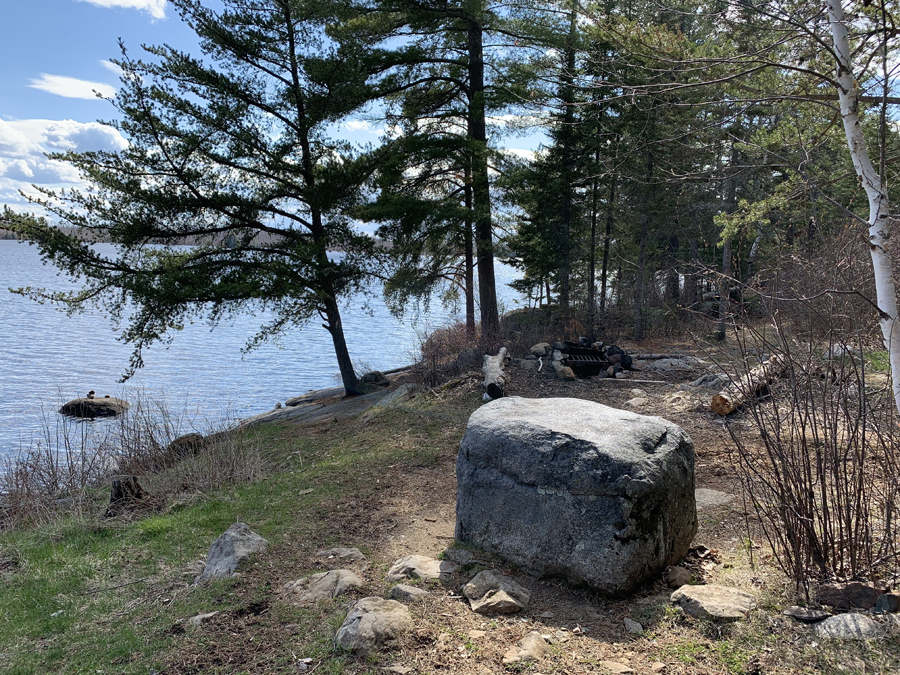 The dining room table. Handy.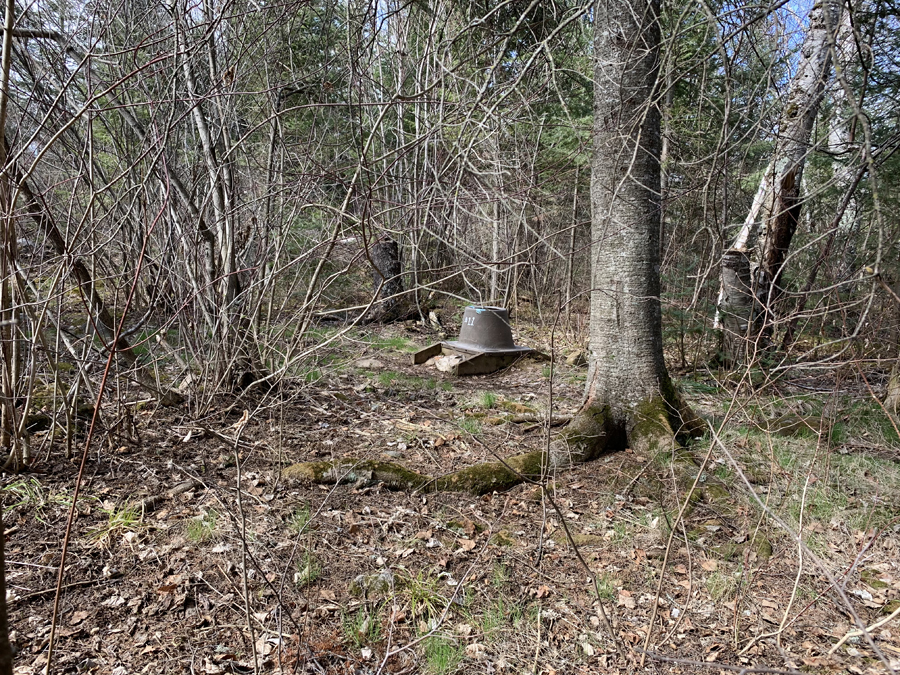 Old #11.

View down toward the lake from the back of the campsite.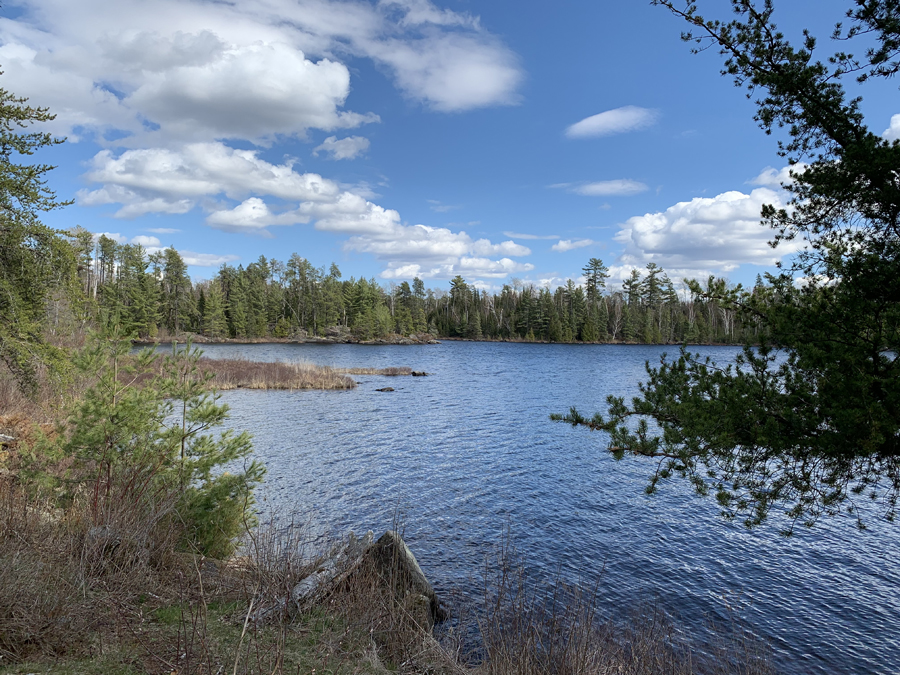 Looking to the east.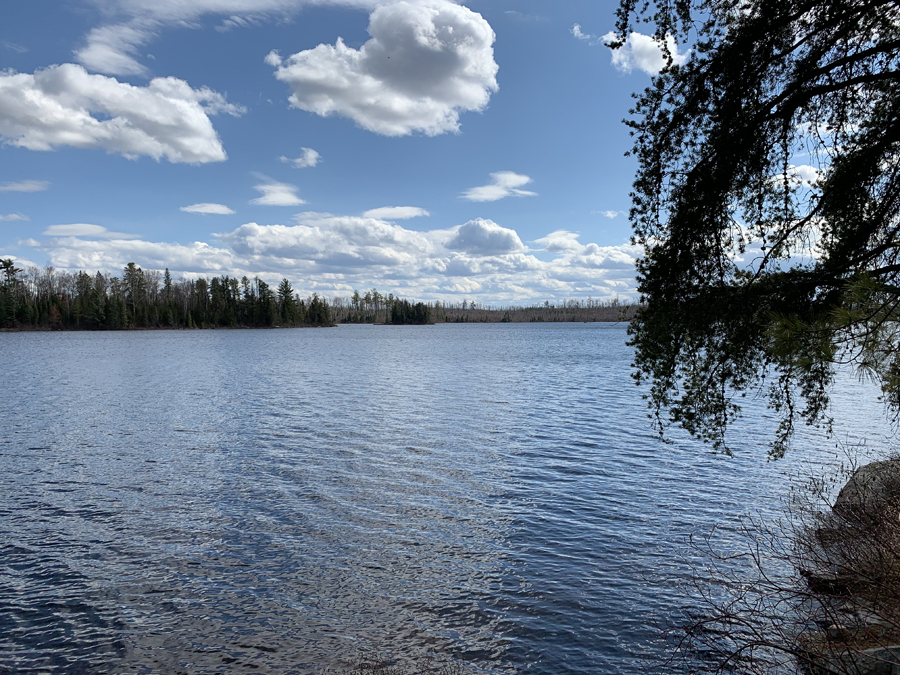 Here you are looking to the south.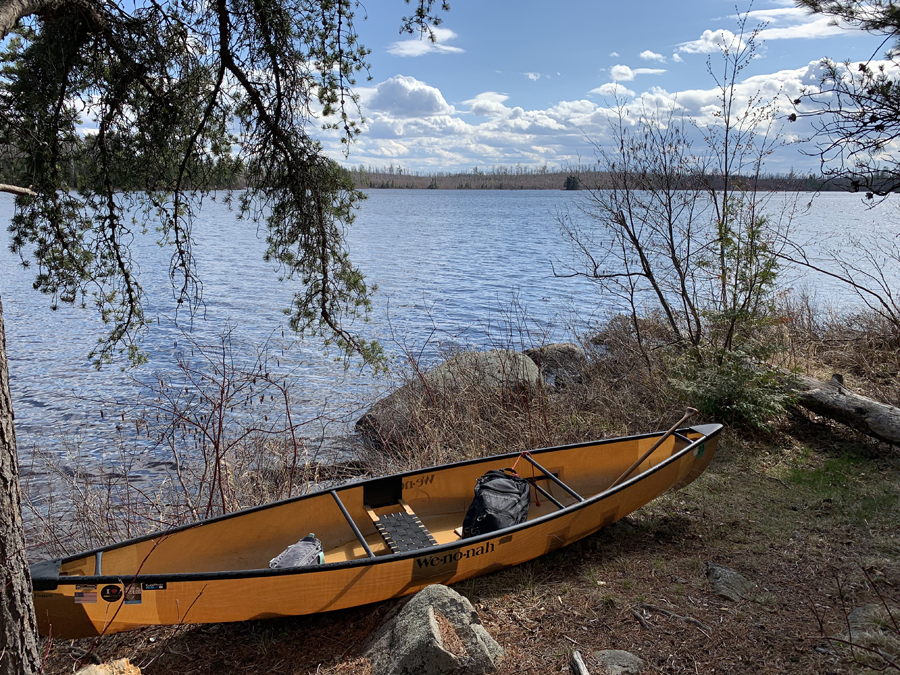 Southwest view. Note the far shoreline was burned in 2011 by the Pagami Creek fire (this image is from April 29, 2021).
Return to paddling on: LAKE ONE
Back to List of BWCA Campsites