Campsite on Lake One (#1672)
Many BWCA maps of this area show this campsite located on the large island to the south of this point. It is not. It is located on the point jutting out from the north shore, due north of the island. The exact GPS location of this campsite is: 47.923038, -91.489593
Campsite last visited on: April 29, 2021
Click on the photos below to see the full resolution image - Use your browsers back button to close photo and return to this page.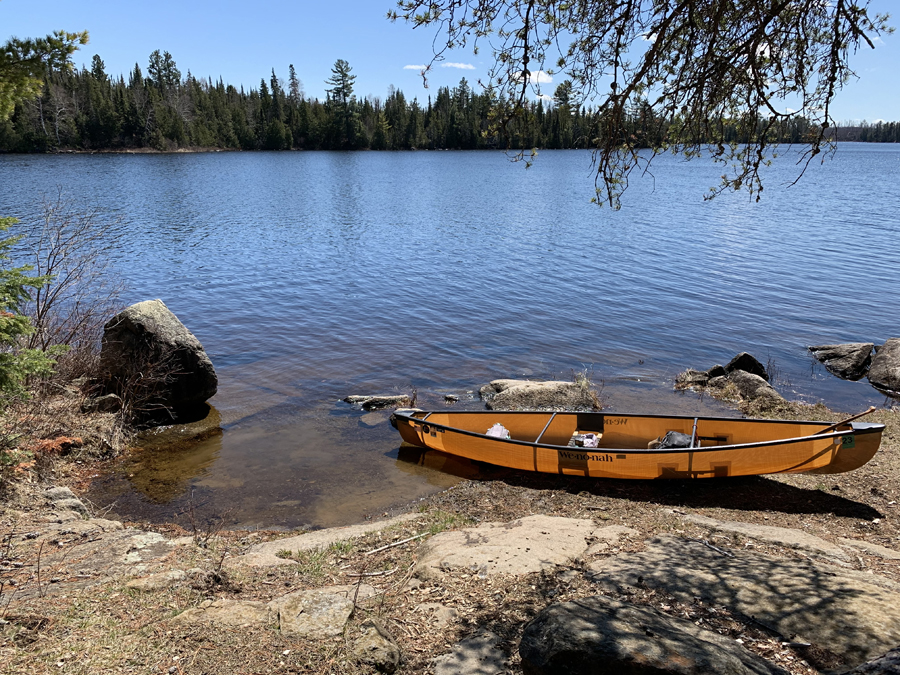 Top notch canoe landing at this campsite.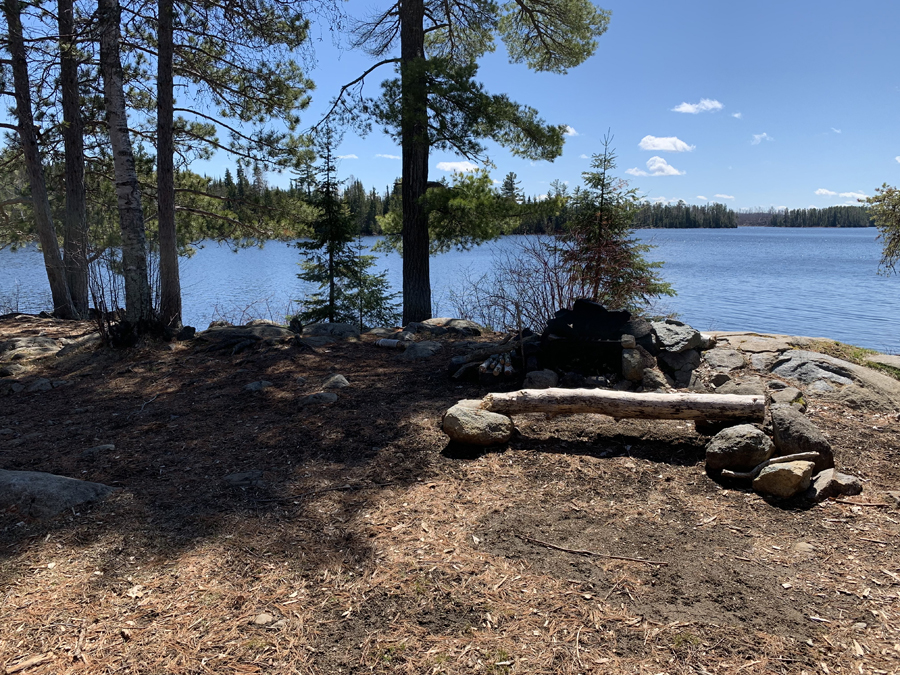 Only one log for sitting. Bring some chairs. This view is toward the south/southwest.

Take a look around this campsite.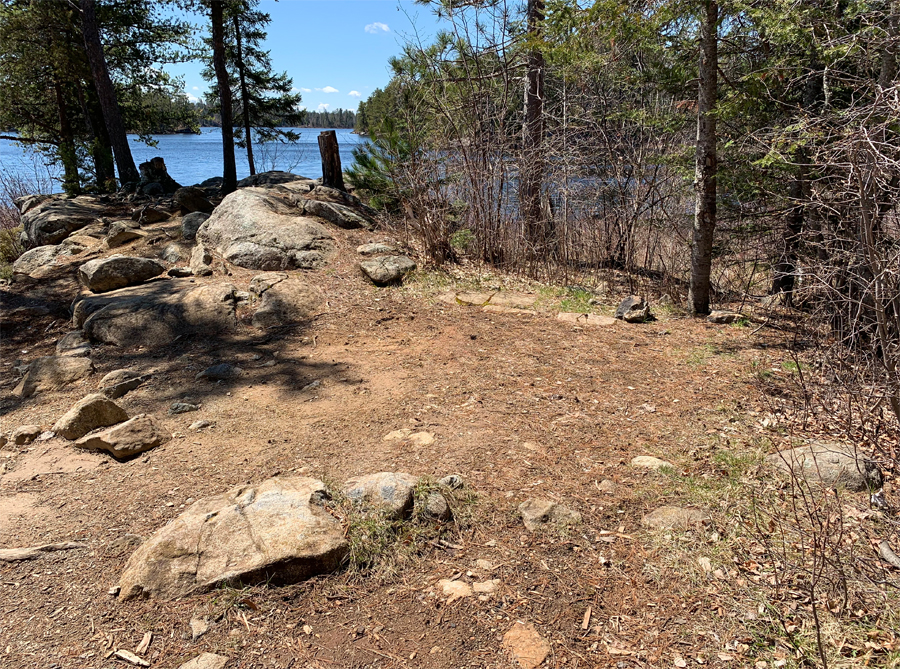 A tent pad just to the west of the fire pit area.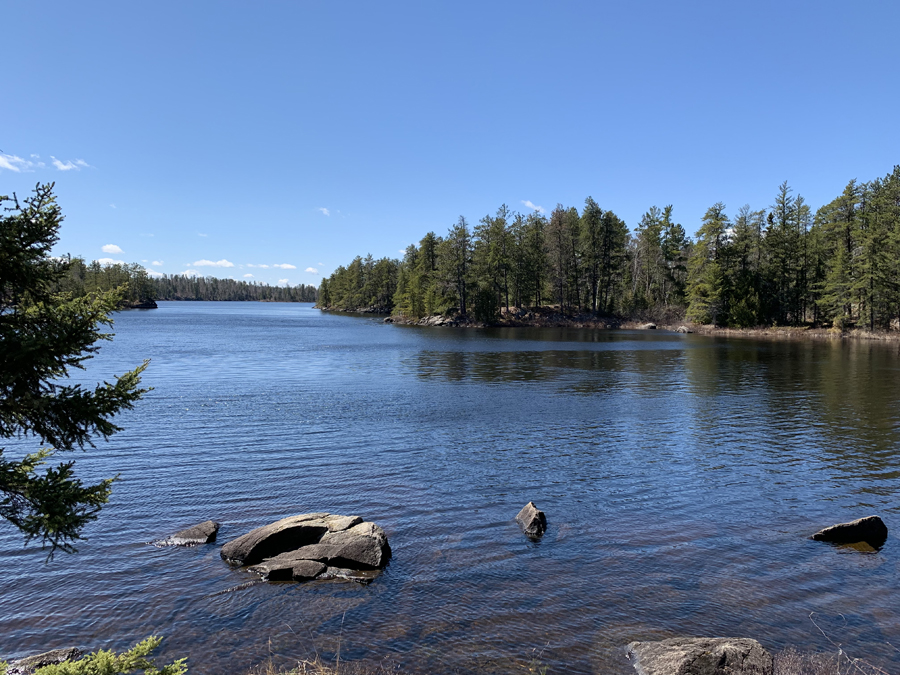 View to the west. Small bay in this direction.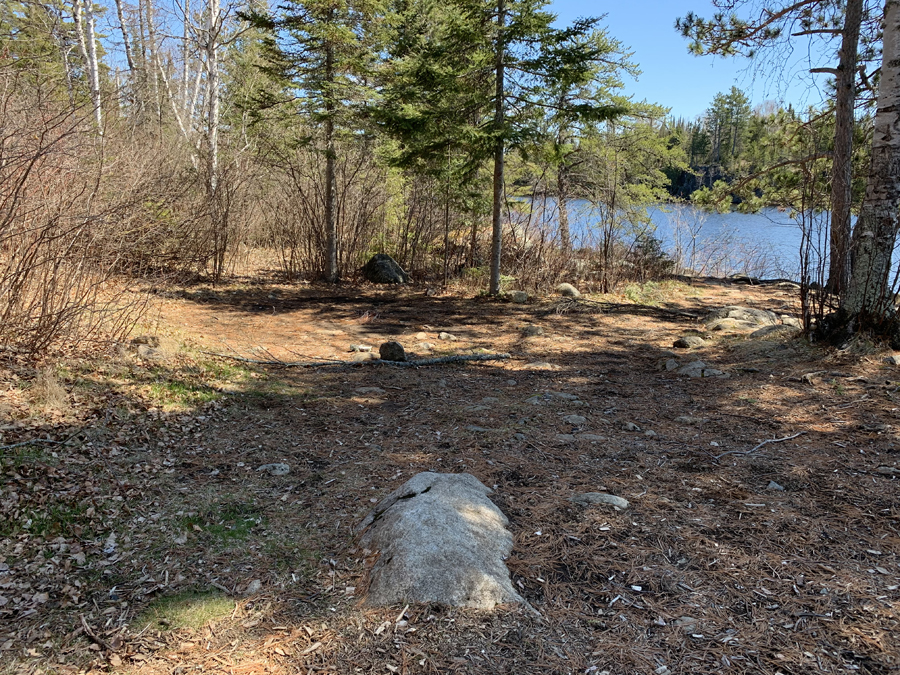 This large tent pitching spot is just to the west of the fire pit undernearth several mature pines.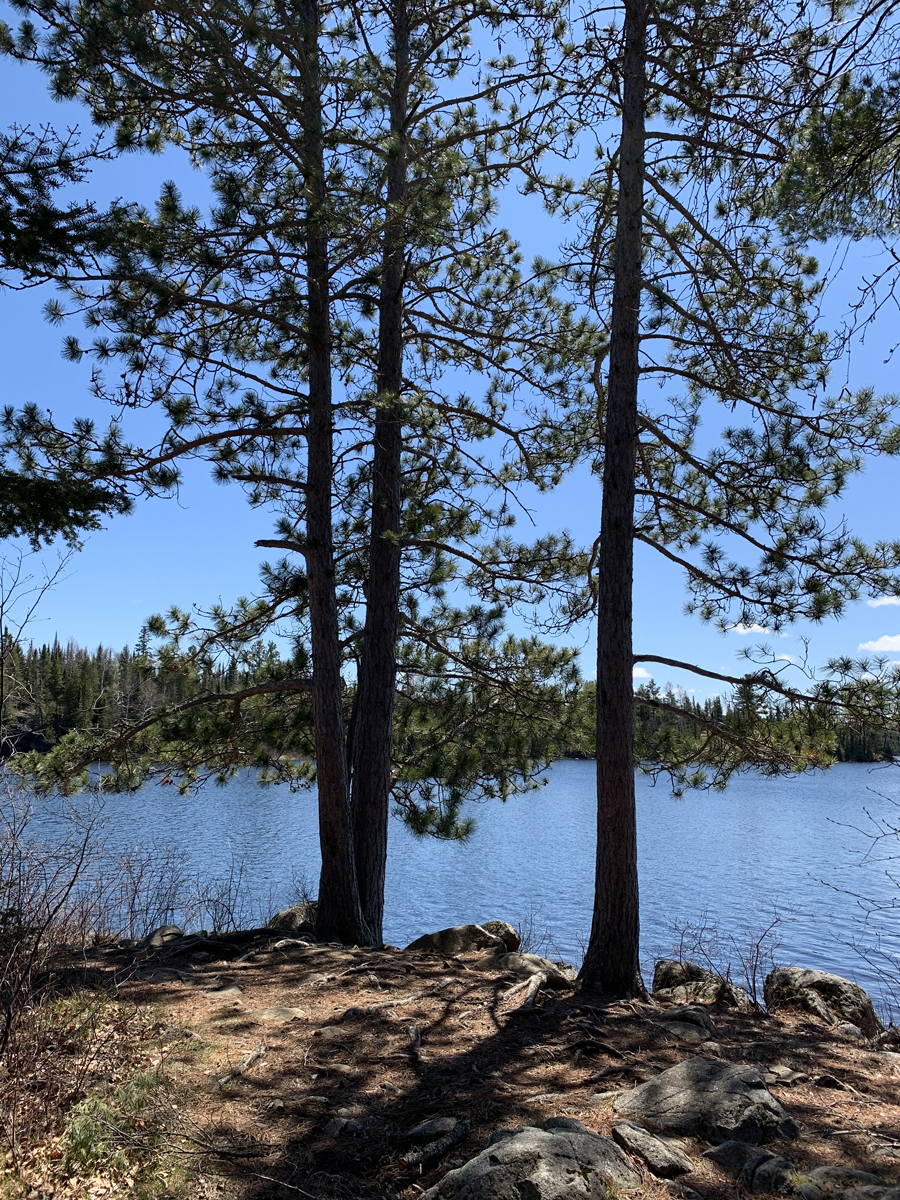 The pines.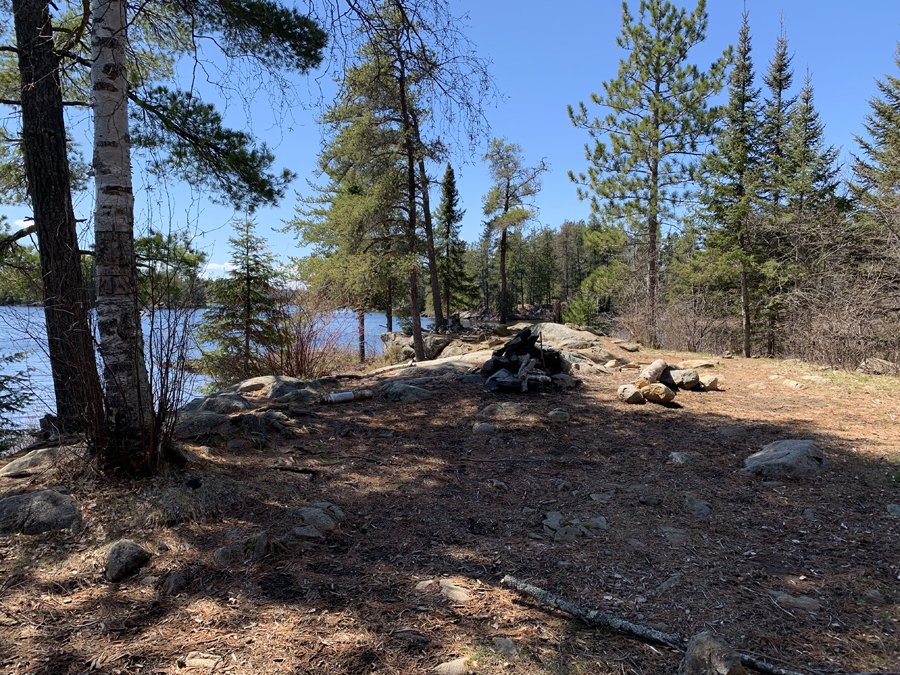 Looking west toward the campsites fire pit.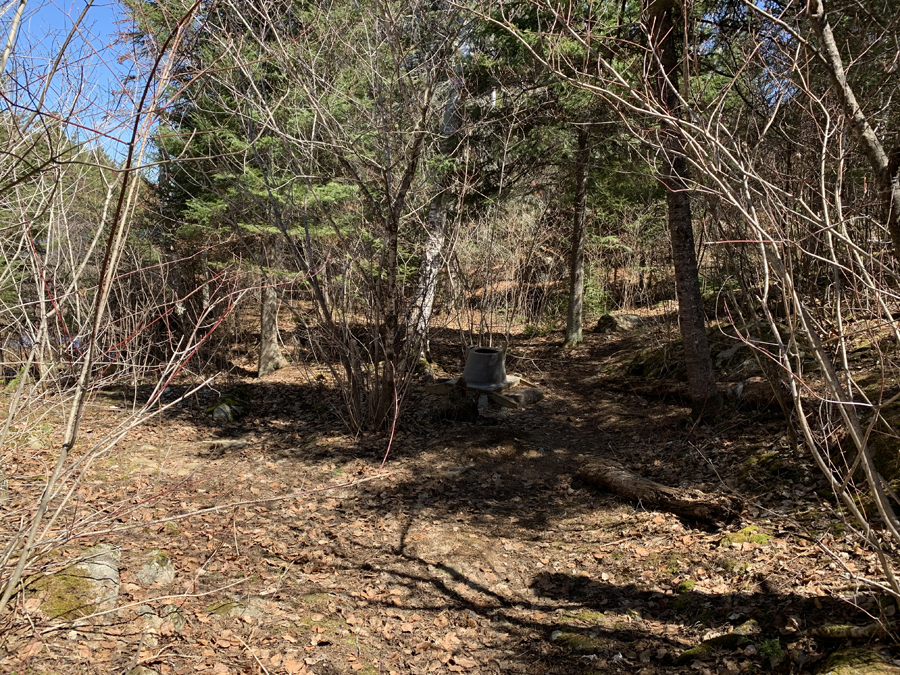 It's just like home.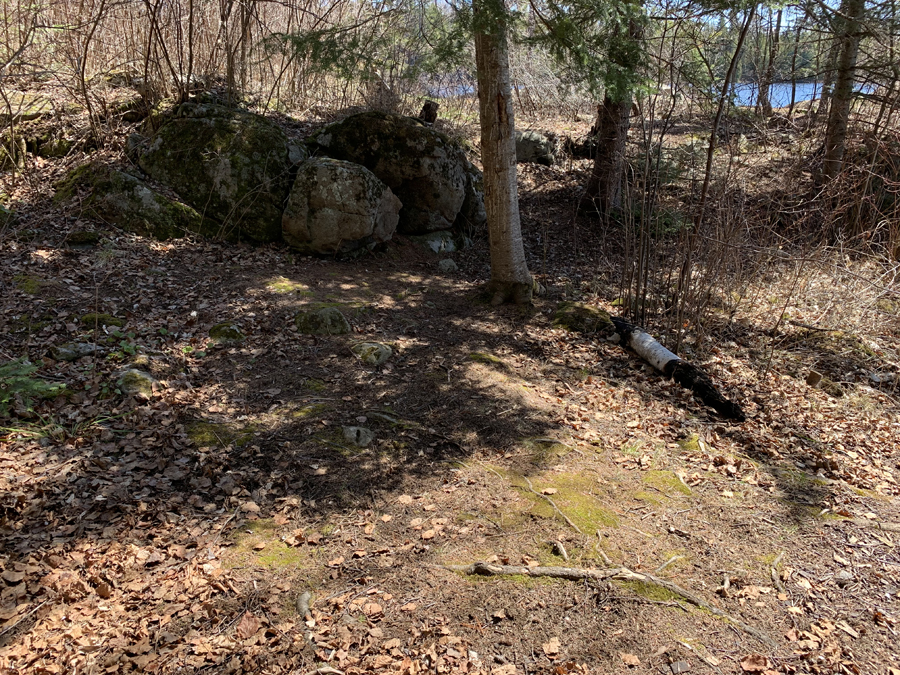 Another tent pad for the last person to arrive at camp.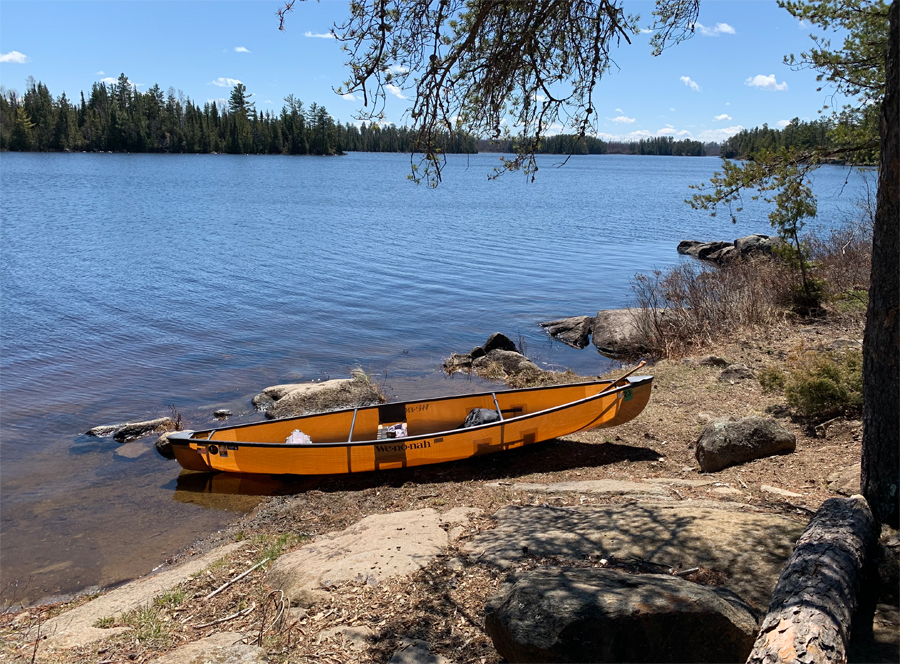 Southwest view from the canoe landing location.
Return to paddling on: LAKE ONE
Back to List of BWCA Campsites