Campsite on Lake One (#2219)
Some maps of the BWCA don't show this campsite. It is on the small island just southeast of the Confusion Lake portage.
Campsite last visited on: September 4, 2021
Click on the photos below to see the full resolution image - Use your browsers back button to close photo and return to this page.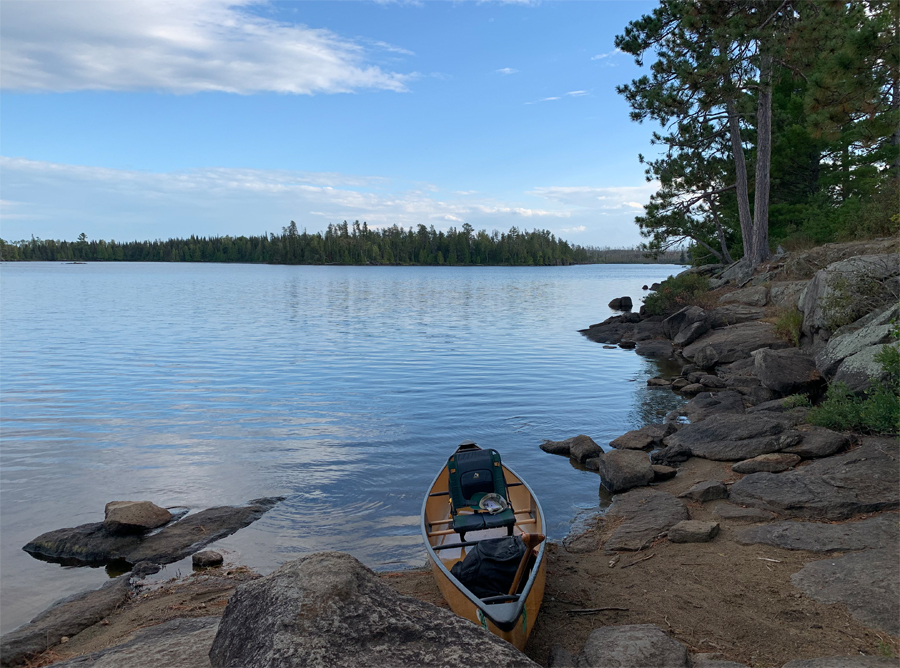 View to the south.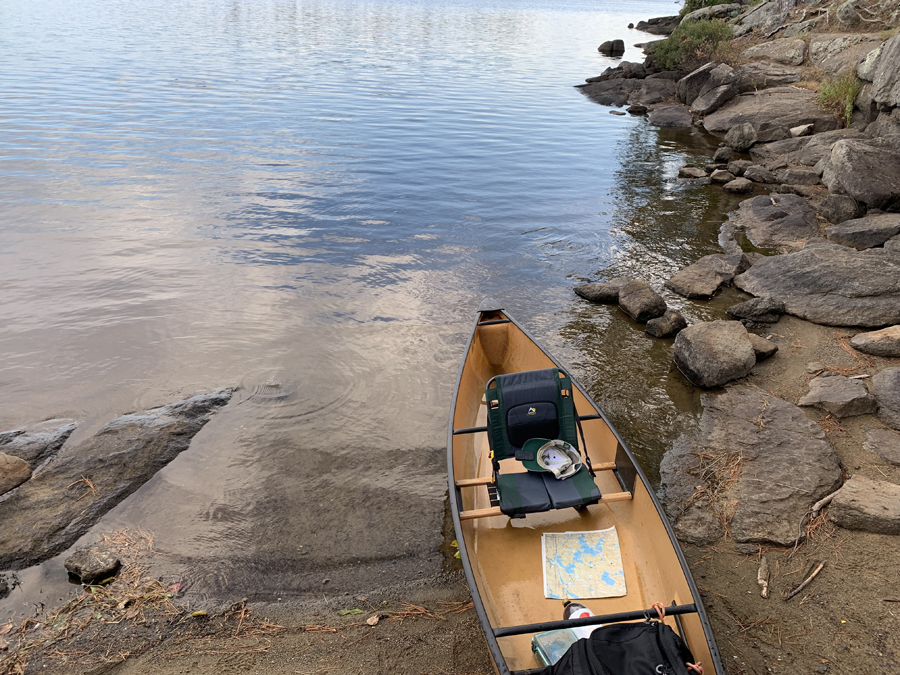 Beach landing at this campsite.

This is a sizeable campsite. Trails extend from the fire pit area all the way to the other side of the island, so there is lots to explore.

Fire pit area has one good sitting log. View here is toward the east.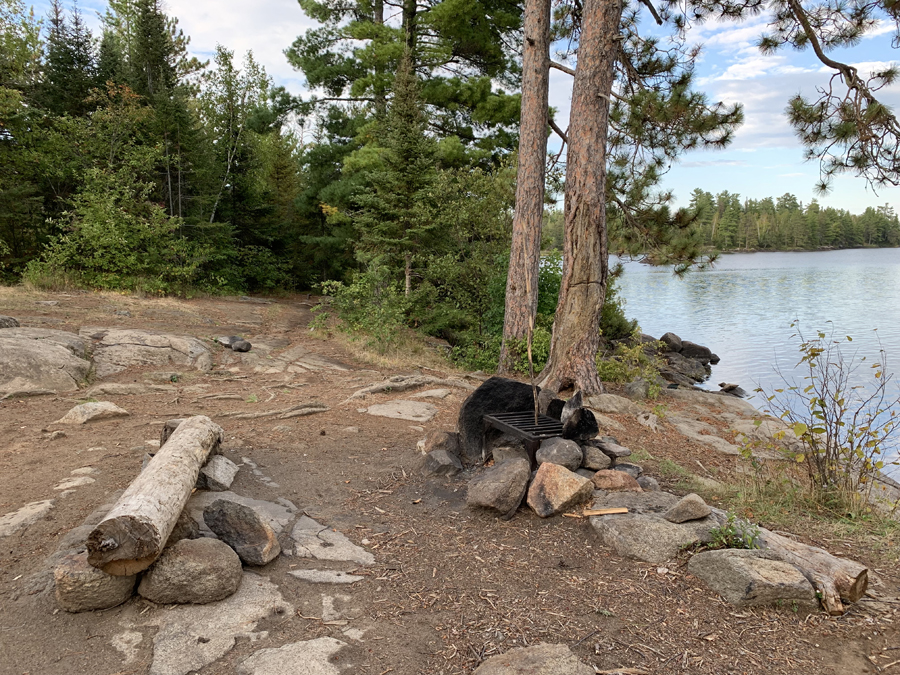 Looking to the northeast. There is another campsite on that far shoreline (BWCA Campsite 1672).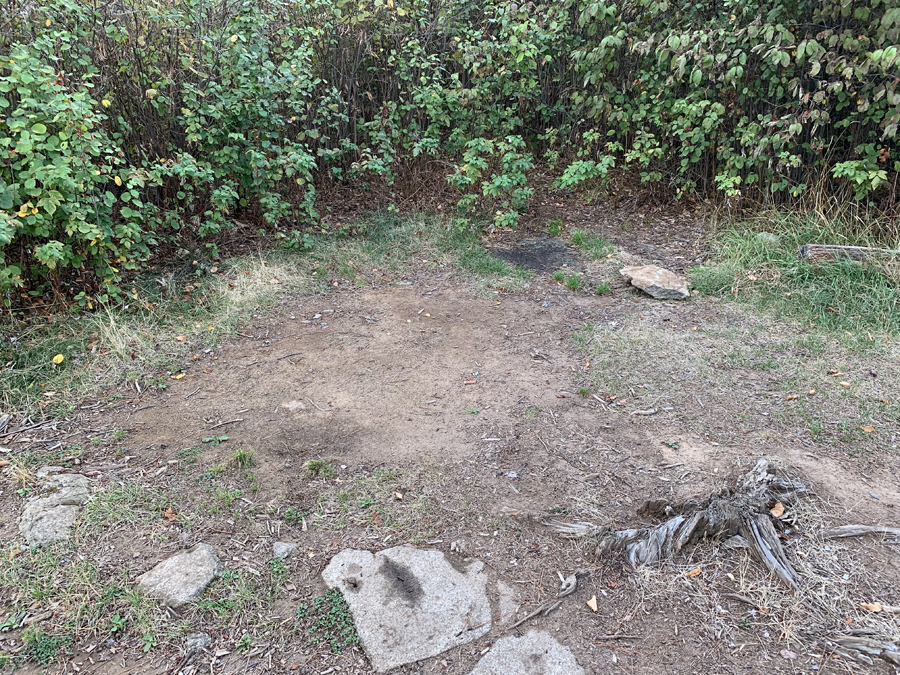 Tent pad.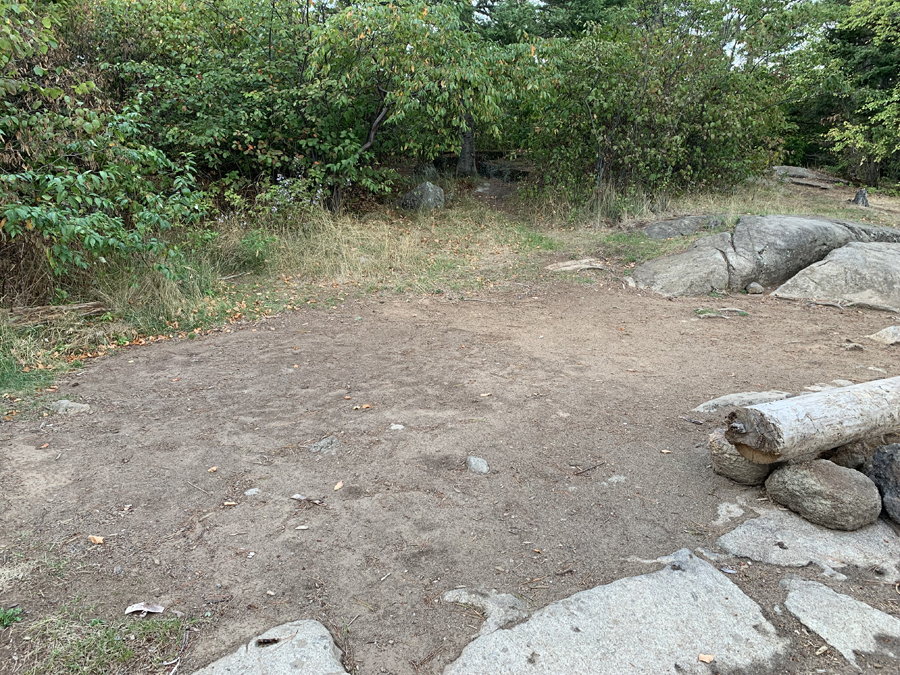 This spot is right behind the fire pit.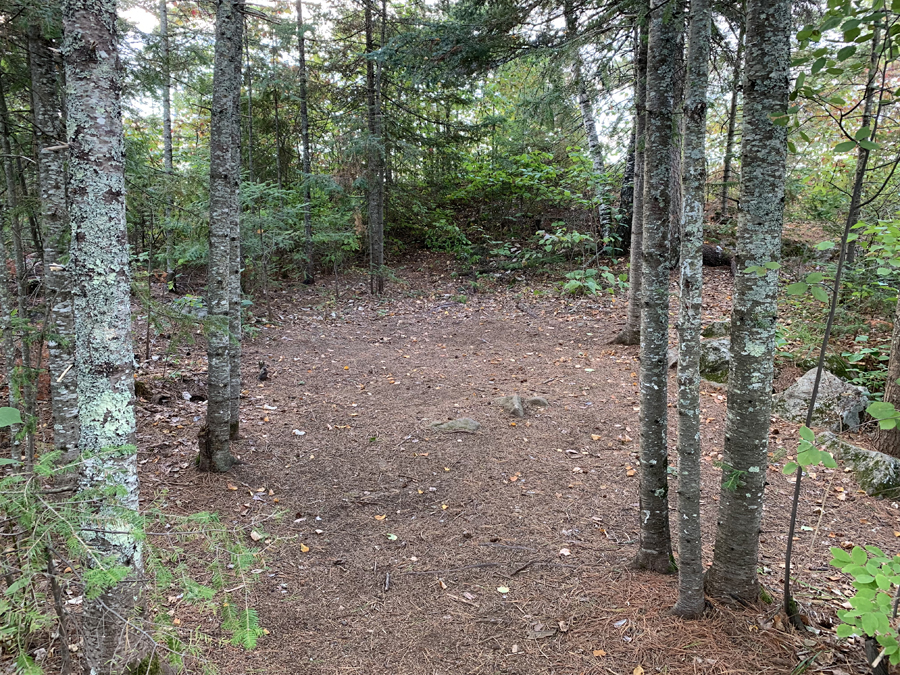 Another obvious spot for setting up a tent is back in the woods a short distance.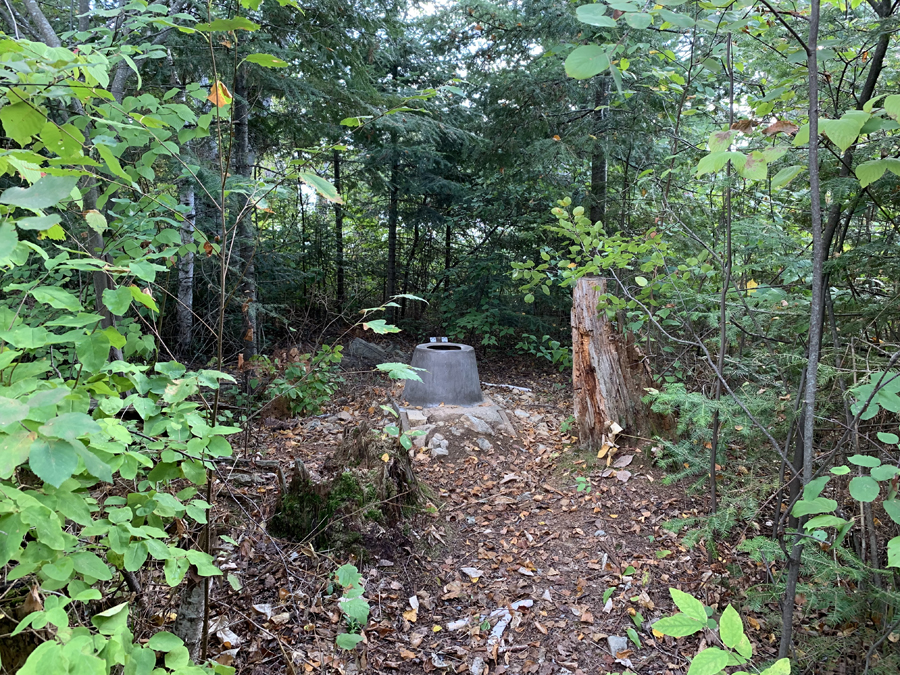 You'll find this at the end of a brushy trail.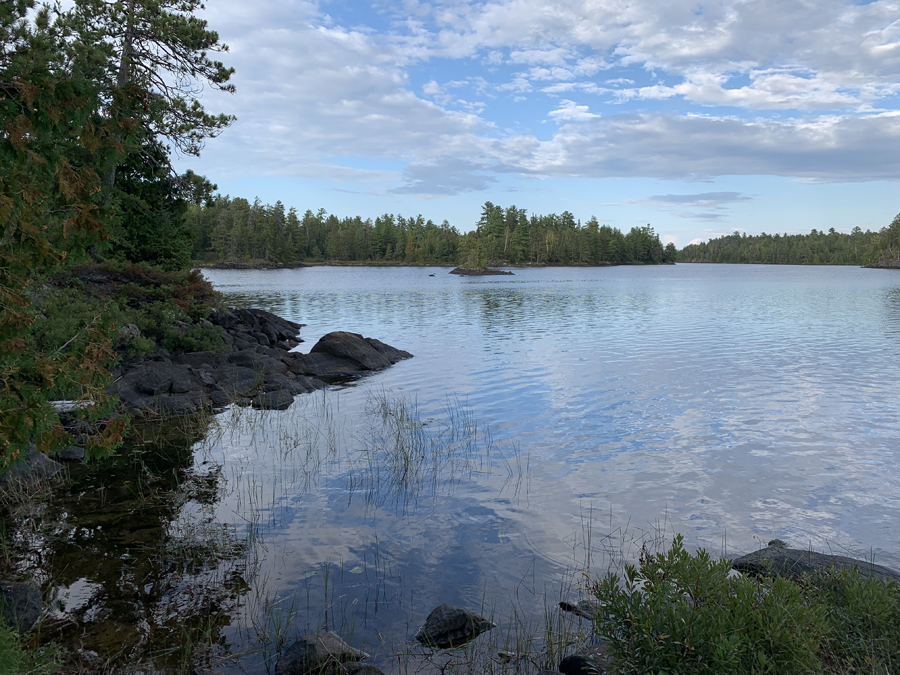 View toward the northeast. BWCA Campsite 1672 is visible behind that tiny island on the far shoreline.
Return to paddling on: LAKE ONE
Back to List of BWCA Campsites