Campsite on Gabbro Lake (#1711)
Campsite last visited on: September 6, 2020
Click on the photos below to see the full resolution image - Use your browsers back button to close photo and return to this page.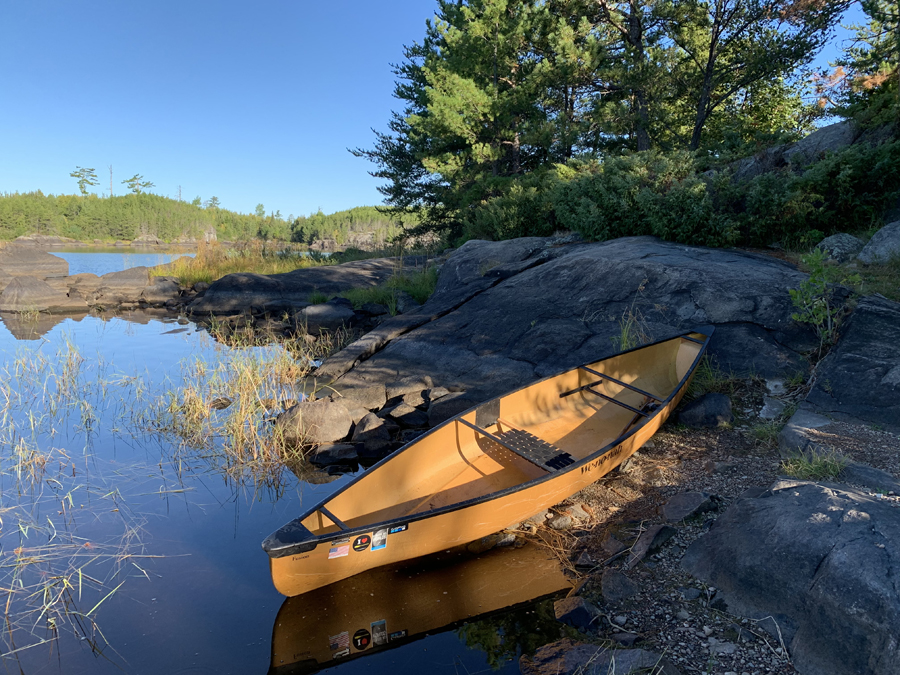 A quality canoe landing at this site. You have to weave through a few boulders though, before reaching the beach.

This campsite has a good canoe landing, although you have to dodge some rocks to make it to the shoreline. The campsite is quite large with room for at least half a dozen tents. There is extensive access to the shoreline. The kitchen area has a nice few and plenty of room to move around. There are several good trees for hanging food packs. Campsite is on a busy route given its location on the channel, so you'll see regular canoe traffic passing through.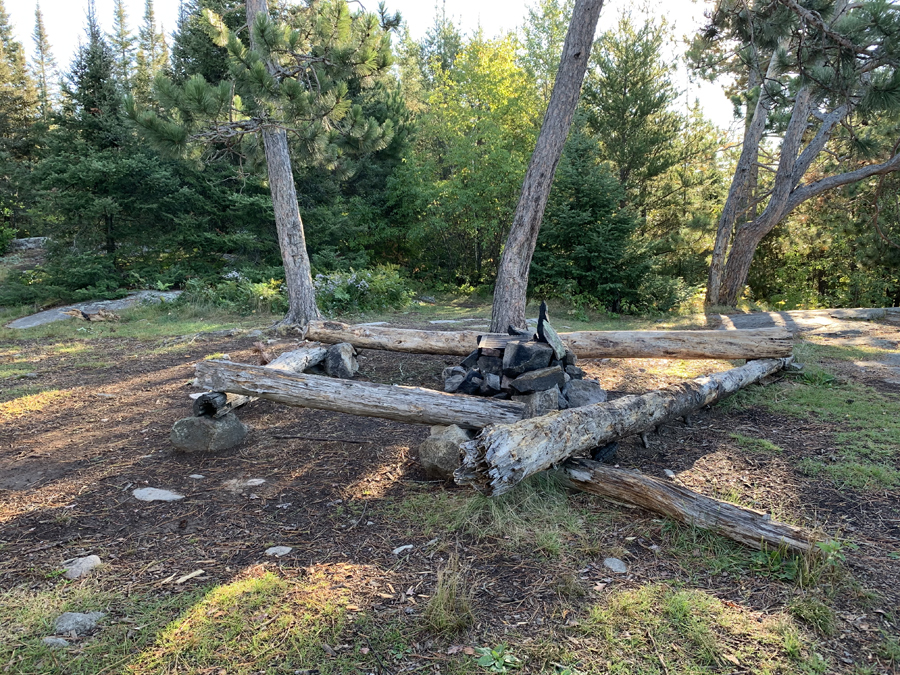 Reasonably good fire pit location and setup. Should get a nice breeze through here. The most open and logical area to setup tents is right around the fire pit.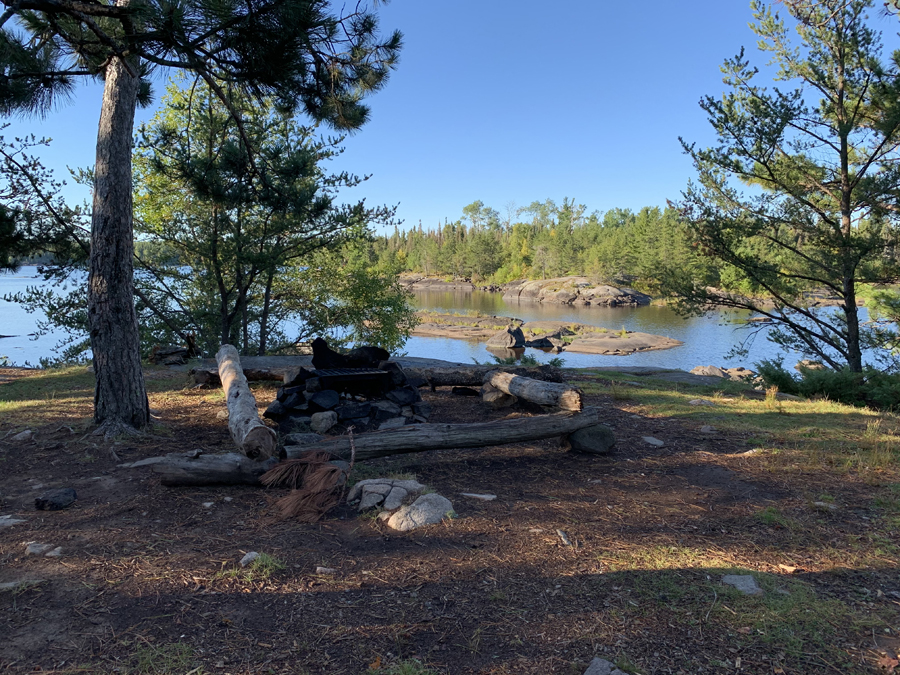 You get a nice southerly view of Gabbro Lake and the channel leading to its western bay. Area around the fire ring is spacious.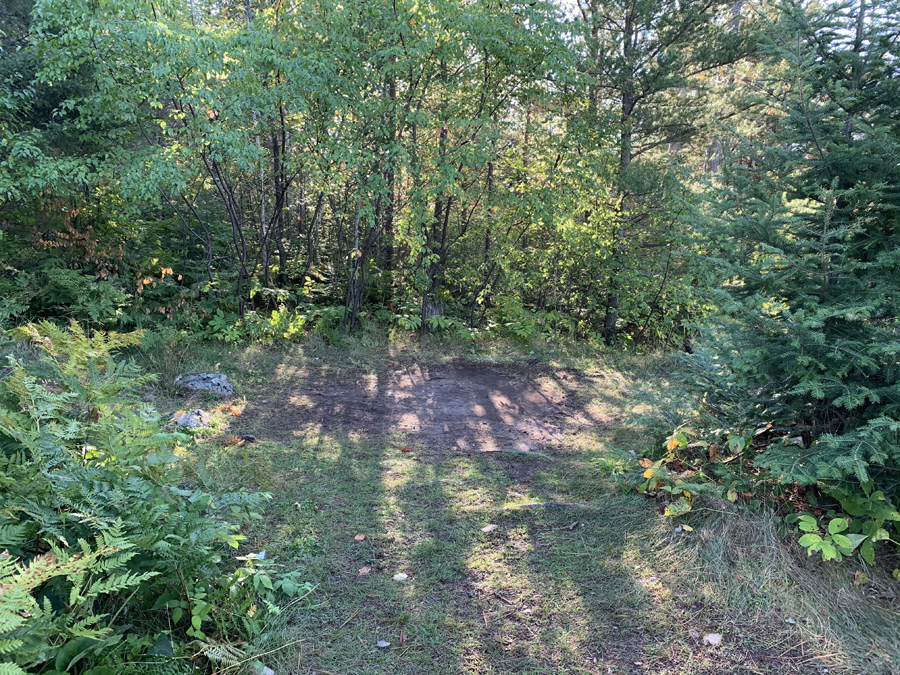 This smaller tent spot is off to the side a little bit from the main area, around the cooking area.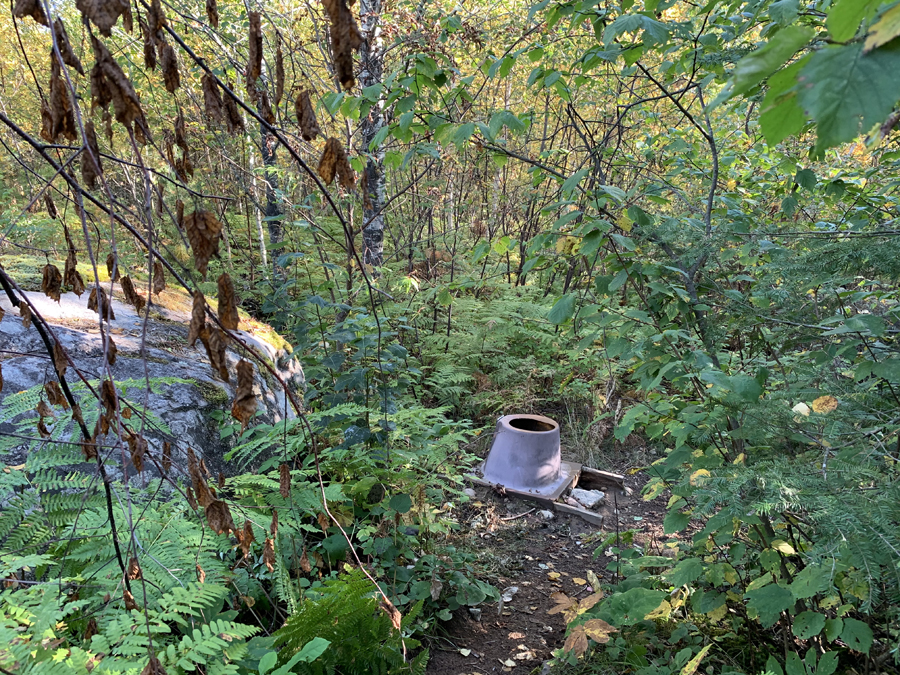 This biffy appears to be an older model. It's at the end of an average length trail for this sort of thing. The "pot" is sort of in a depression at the end of the trail. So you won't feel like you are on a throne upon a raised dais.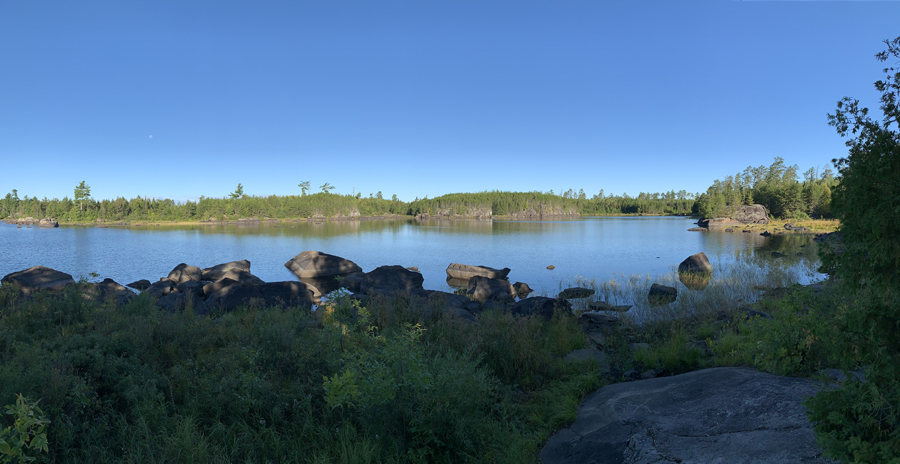 You'll have easy access to a lot of shoreline from this campsite. Good for walking about and fishing. This campsite is right on the channel connecting Gabbro Lake to its western bay. Fishing the channel may be worthwhile as their is some current coming through here.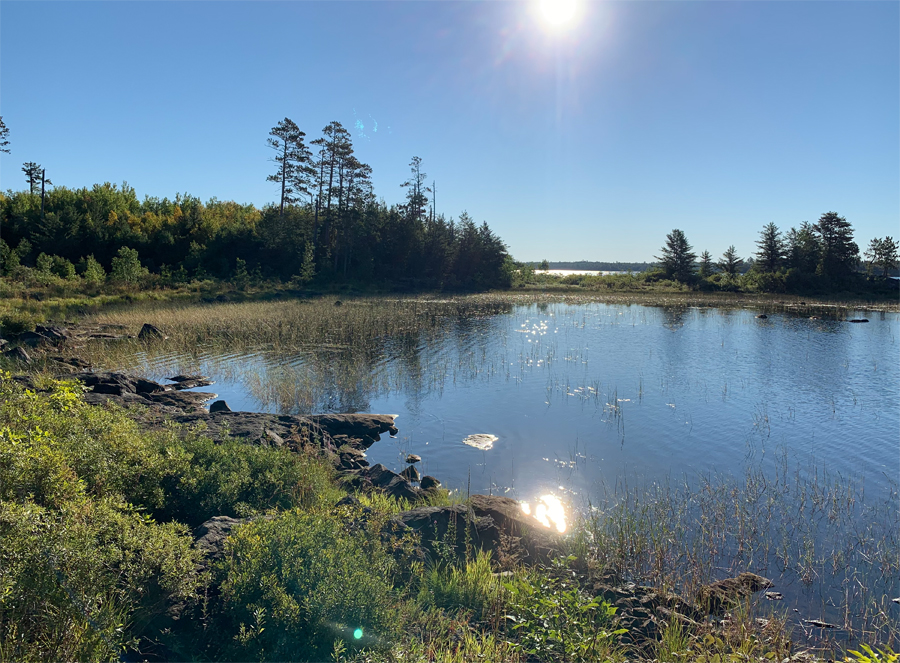 View toward the west of the main part of Gabbro Lake.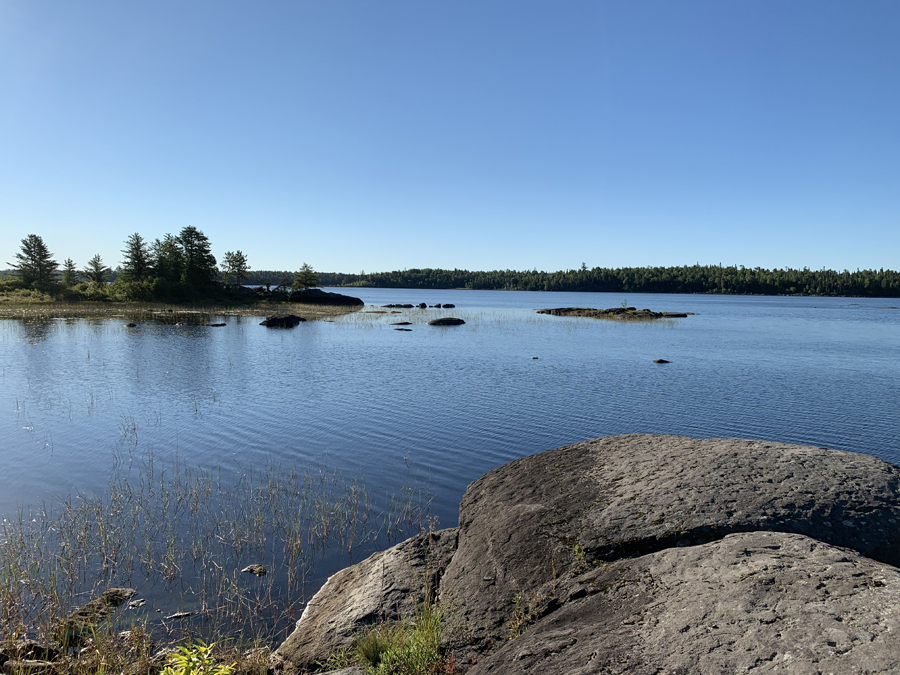 View to the southeast. This is a long exposed table rock that extends off the south end of the campsite. Good star watching platform.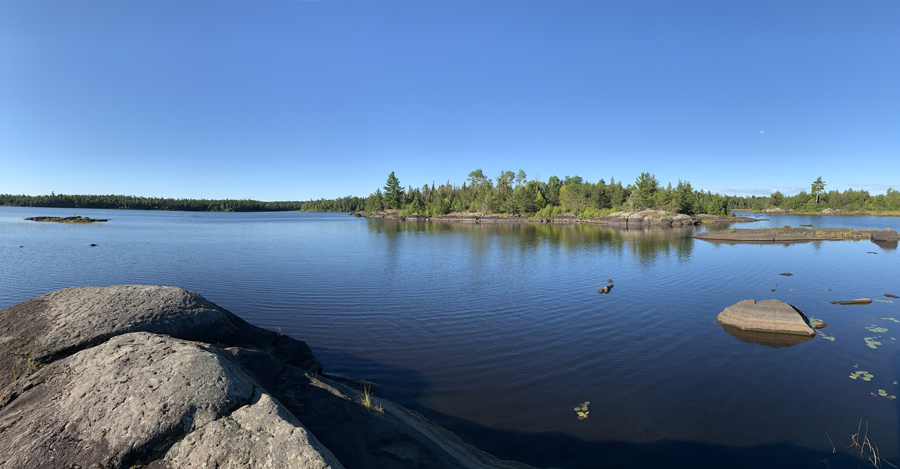 Southward view from the large table rock. Here you can see the east end of the channel. Gabbro Lake flows out through this channel and the water makes its way downstream to Little Gabbro Lake.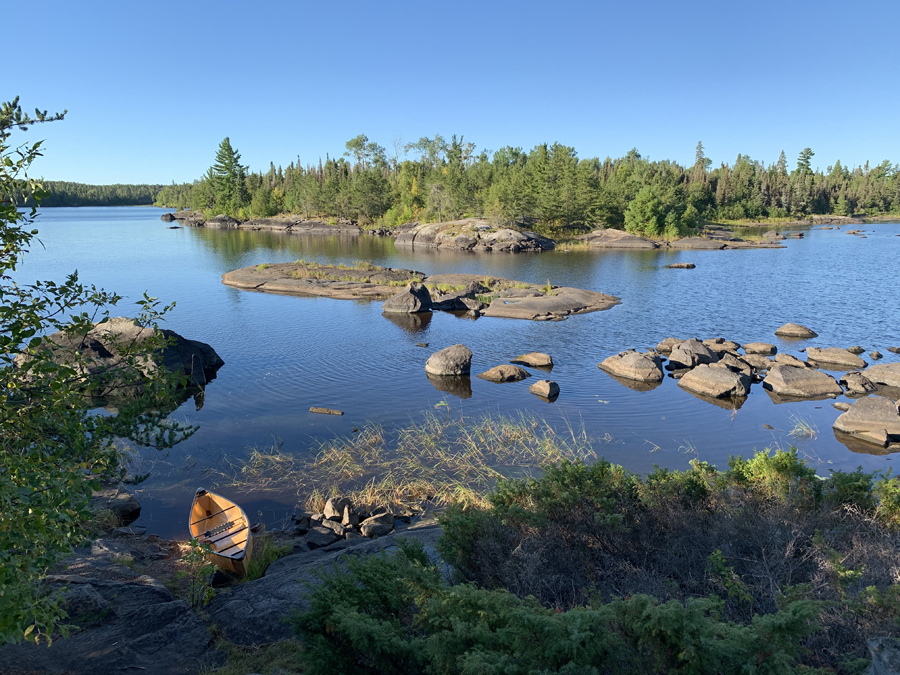 View of the narrowest part of the channel.
Return to paddling on: GABBRO LAKE
Back to List of BWCA Campsites