Campsite on Brule Lake (#939)
Campsite last visited on: July 3, 2022
Click on the photos below to see the full resolution image - Use your browsers back button to close photo and return to this page.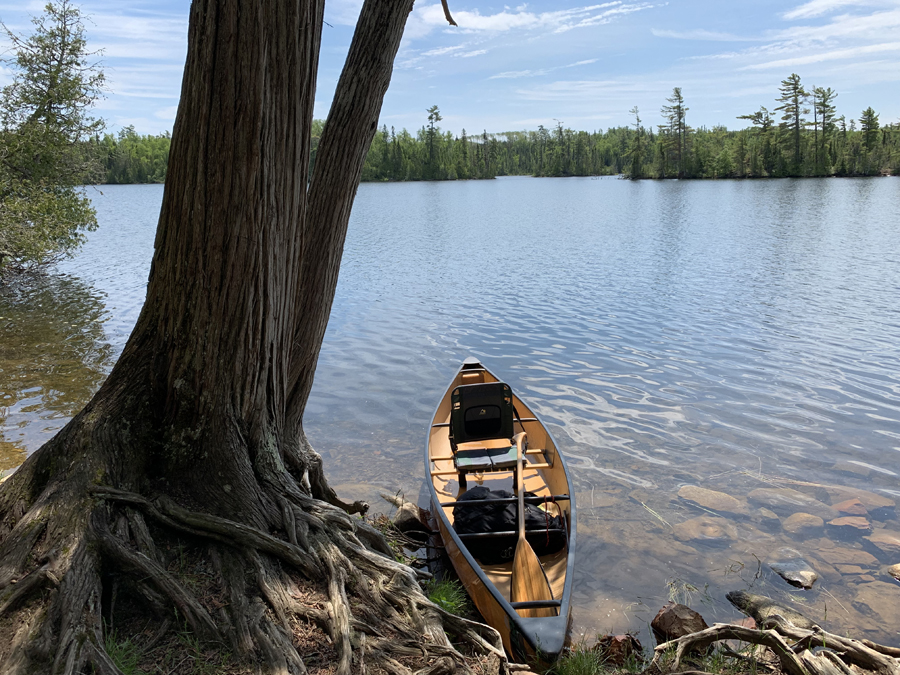 There is a viable canoe landing on each side of this old cedar tree.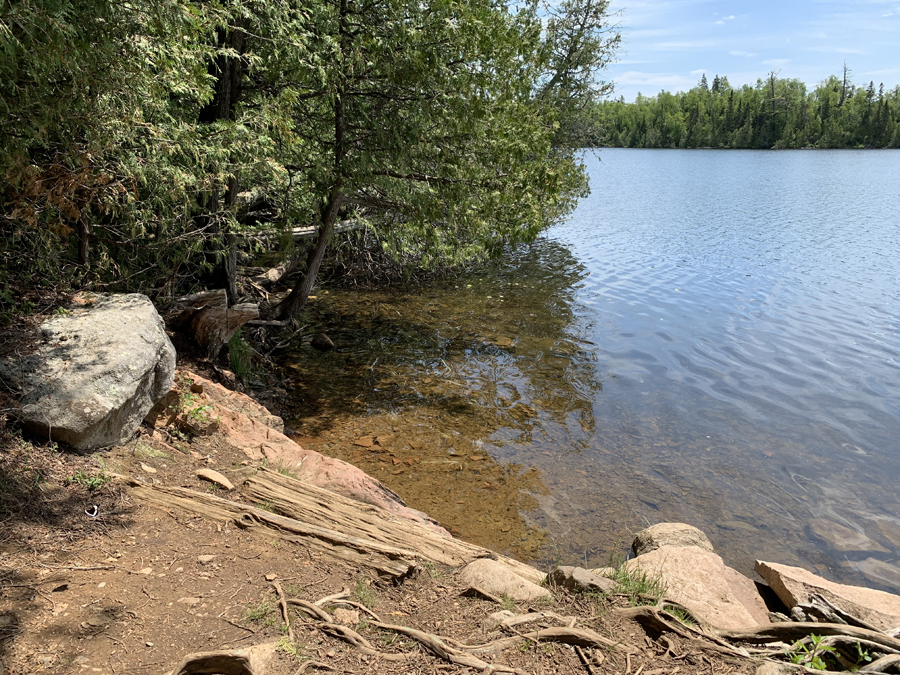 The landing on the right of the cedar (as you approach the campsite from the water) has these stairs leading up from the lake.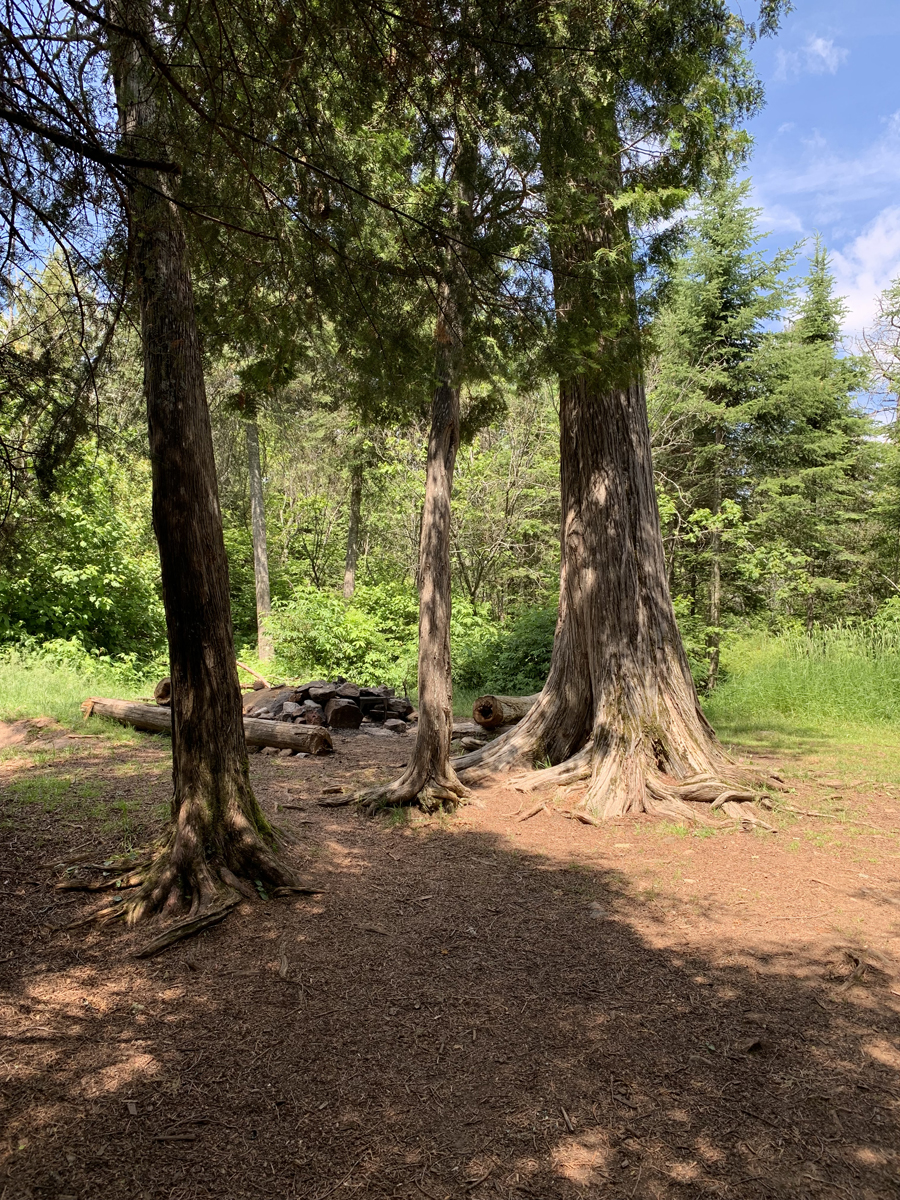 Looking toward the kitchen with the lake at your back.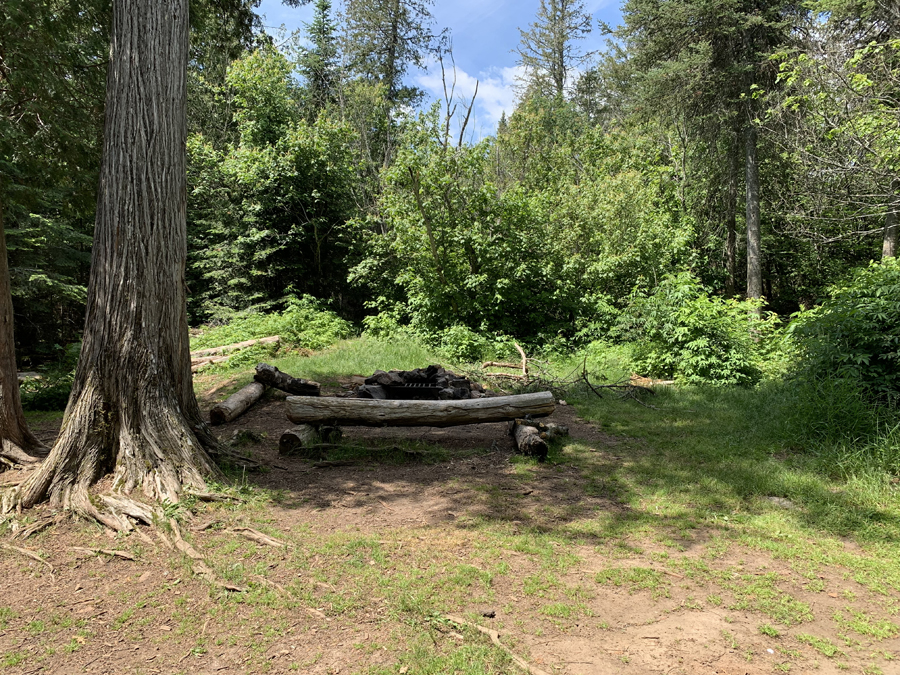 The firepit. View toward the west. That is a really tall cedar tree (just the lower part of the trunk) on the left.

One of three campsites on this island. Views of lake are limited from the kitchen area. There weren't a lot of places to setup tents. The campsite on the east end of this island is better if you can get it.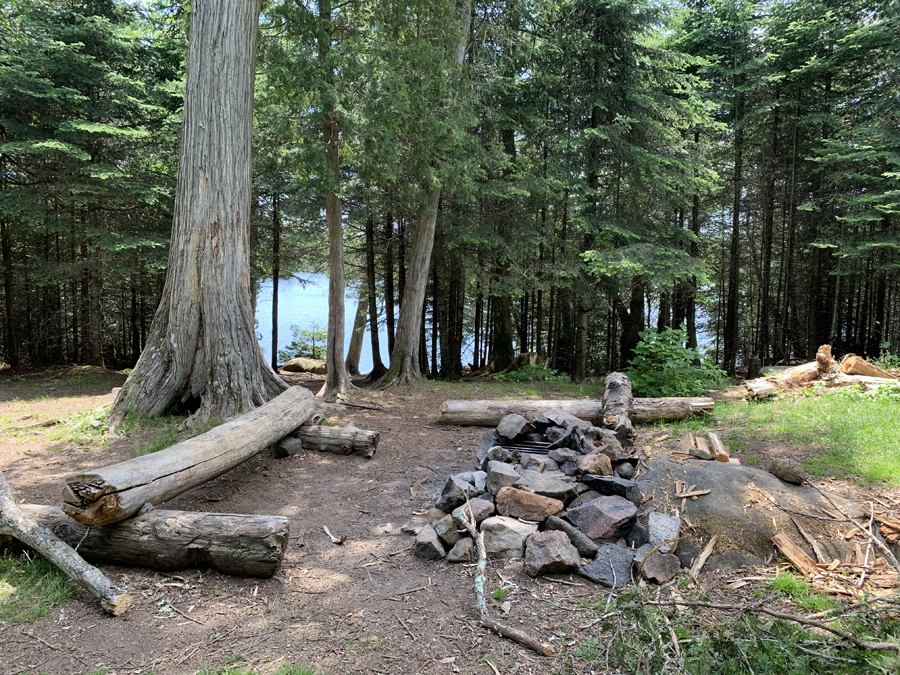 Close up view of the canoe landing at this campsite. It's a small rock platform. The landing is fairly close to the firepit.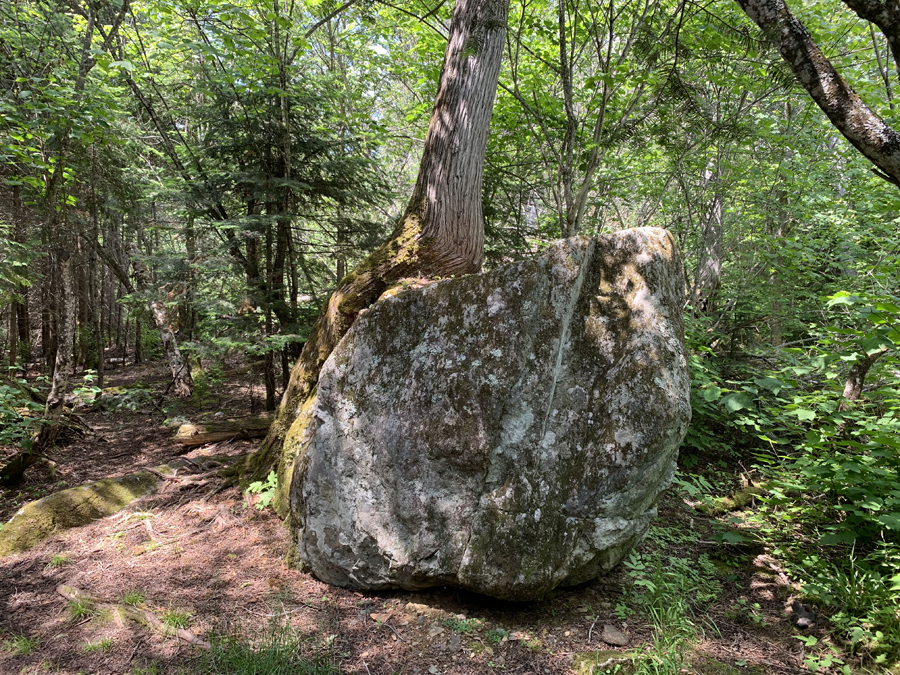 This is likely a glacial erratic. Like much of Brule Lake, this campsite is set amongst many cedar trees.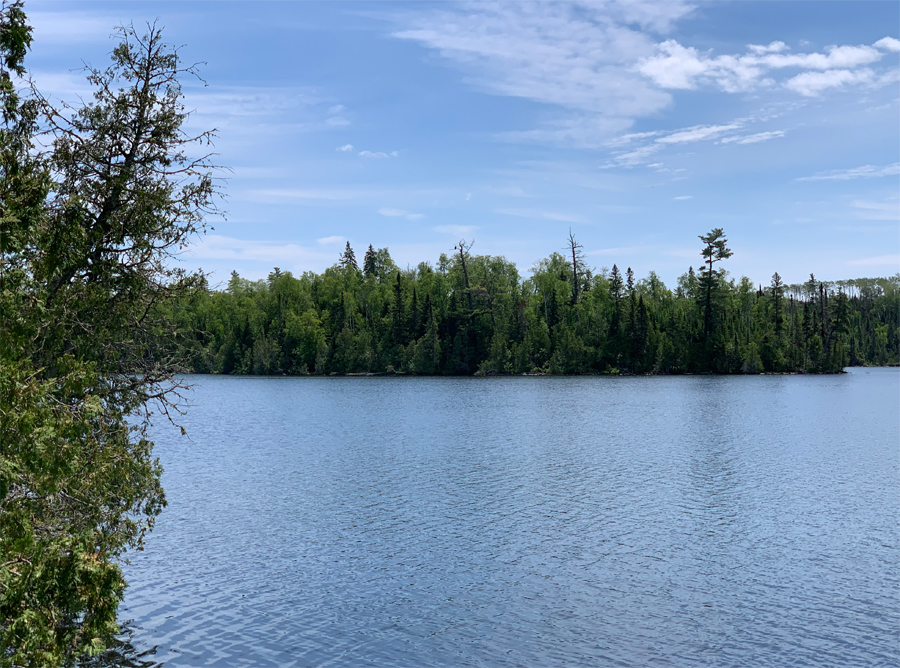 Looking off to the southeast across the channel.

A bald eagle in a white pine across the channel from the campsite.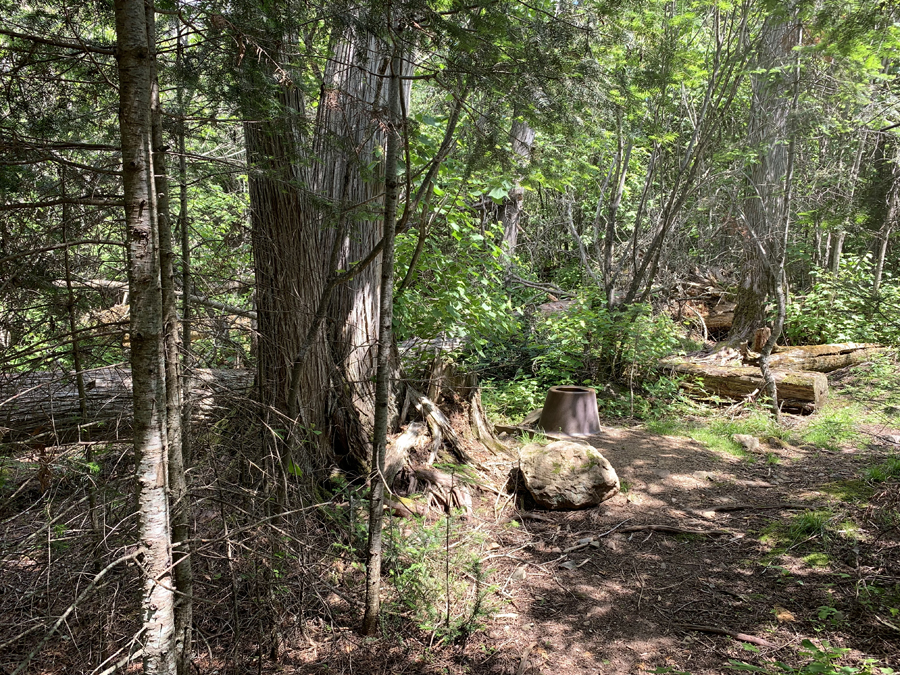 You can sit here and admire the many cedar trees growing about this campsite.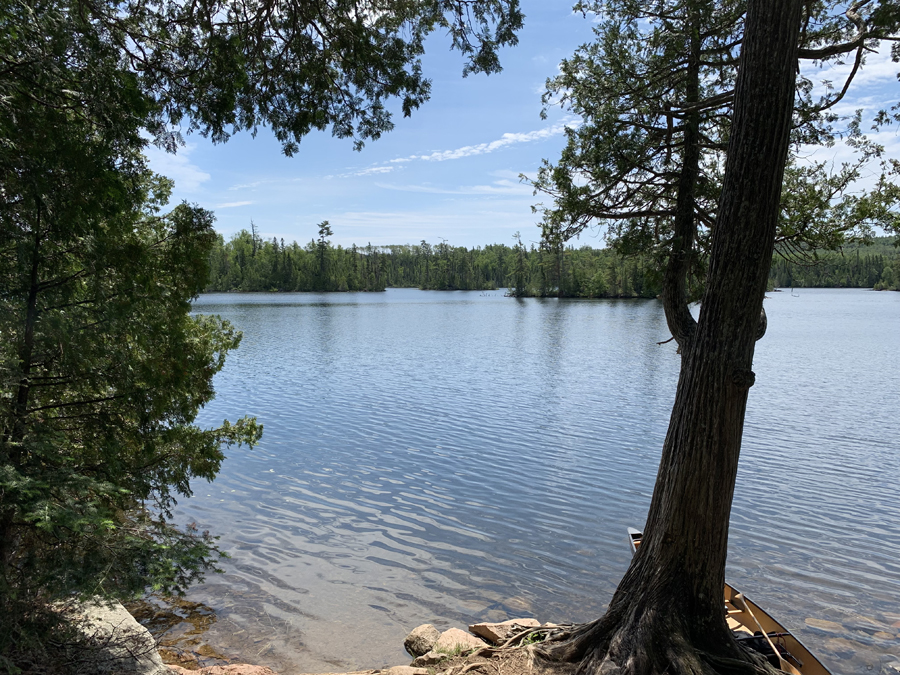 Several islands dot Brule Lake to the south of this campsite.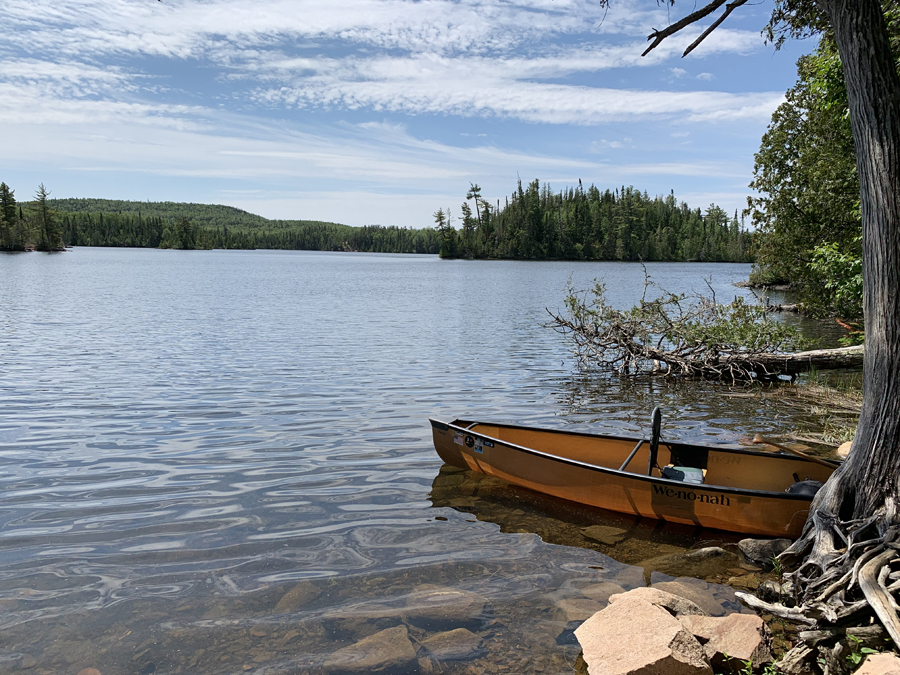 Southwest view from the canoe landing. Island to the center right of this image.
Return to paddling on: BRULE LAKE
Back to List of BWCA Campsites