Campsite on Baskatong Lake (#2056)
This campsite has minimal amenities. The campsite on the west shore of Baskatong Lake no longer seems to exist, so this is the only campsite now on the lake.
Campsite last visited on: May 31, 2021
Click on the photos below to see the full resolution image - Use your browsers back button to close photo and return to this page.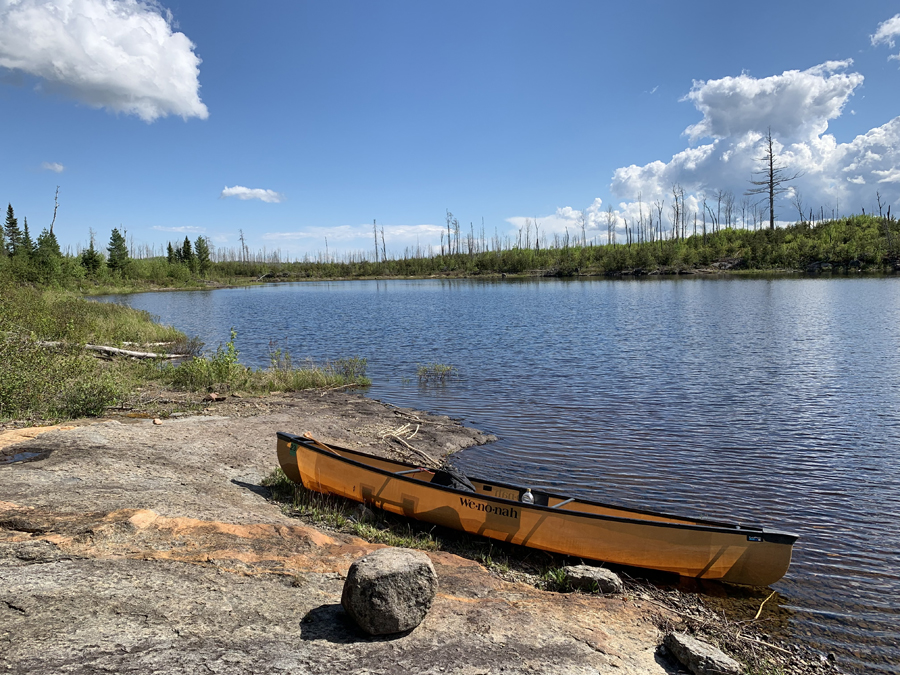 Slab rock landing with a little gravel, which actually helps with the footing. Water is shallow with a slow grade, so its an easy spot to beach canoe. View is toward the south end of the lake.

A sparse campsite on the east shore of Baskatong Lake in the BWCA. As of last visit, this was the only campsite on the lake (May 31, 2021). The campsite on the west shoreline is no longer usable.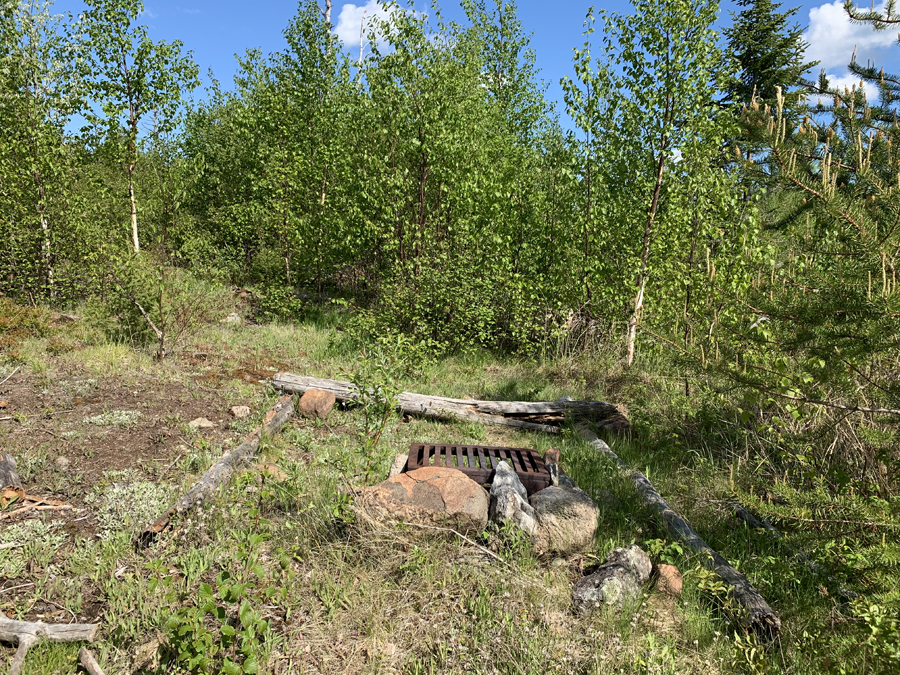 Bare bones campsite. No large trees in the area, so food pack hanging is not practical.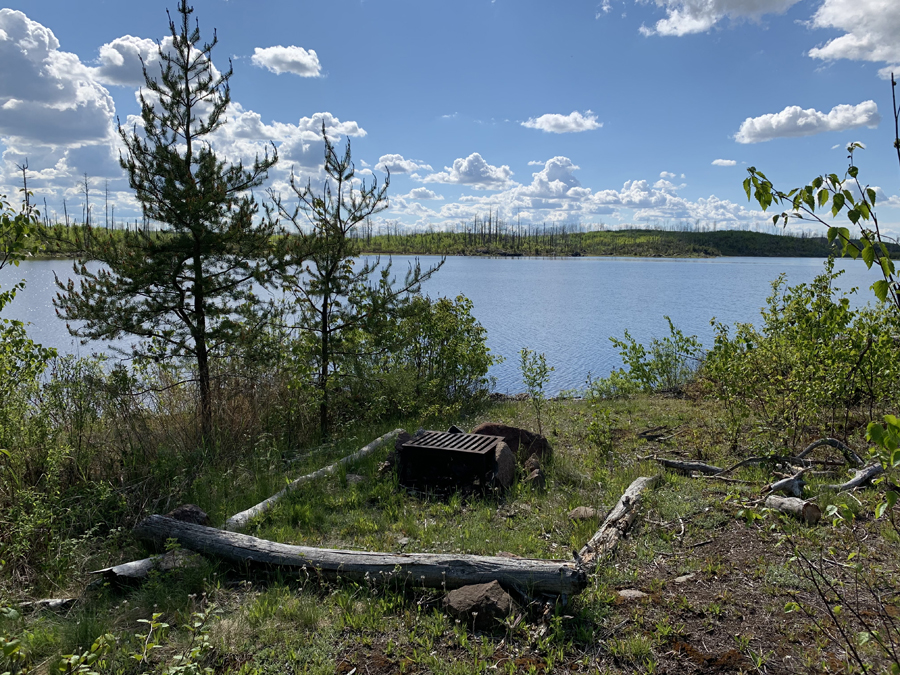 View of the fire pit area looking in the direction of the lake. Here you are looking to the west.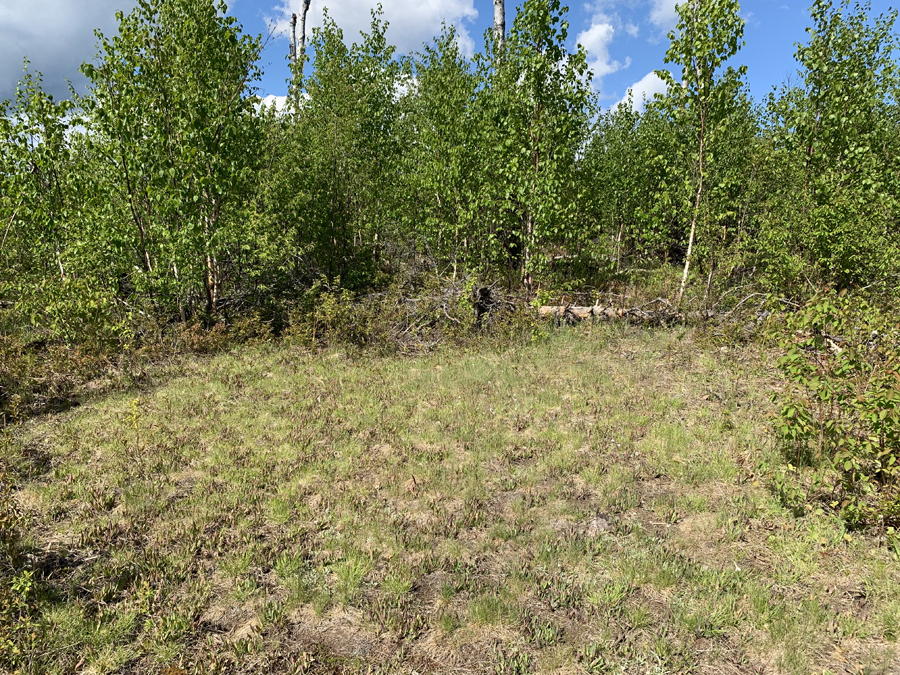 You can't be too choosy here. This is the only reasonable spot to pitch that tent.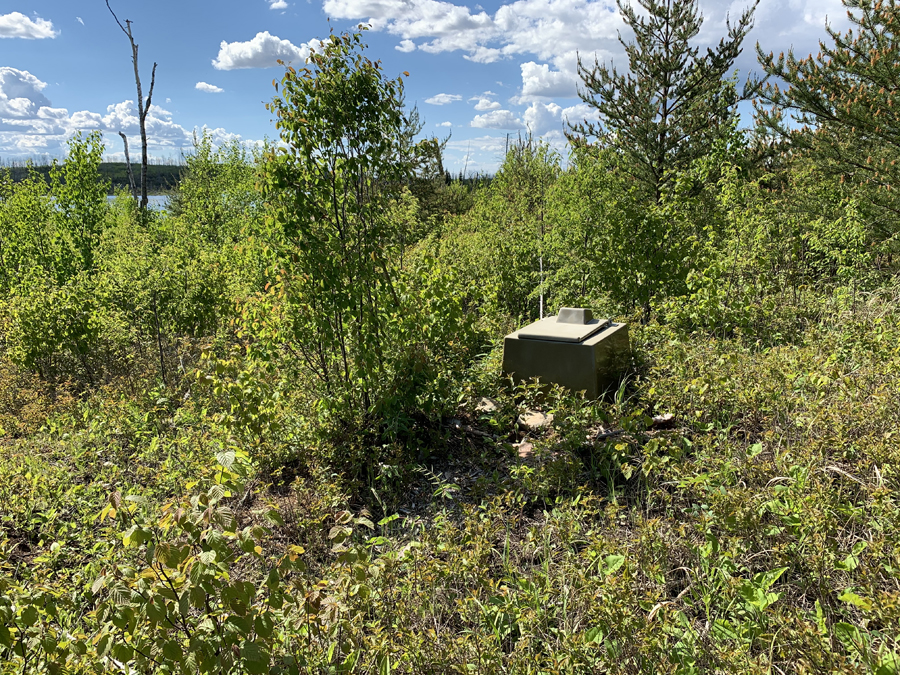 The fly attractor. Just up the hill from the main campsite area. Bring sunscreen.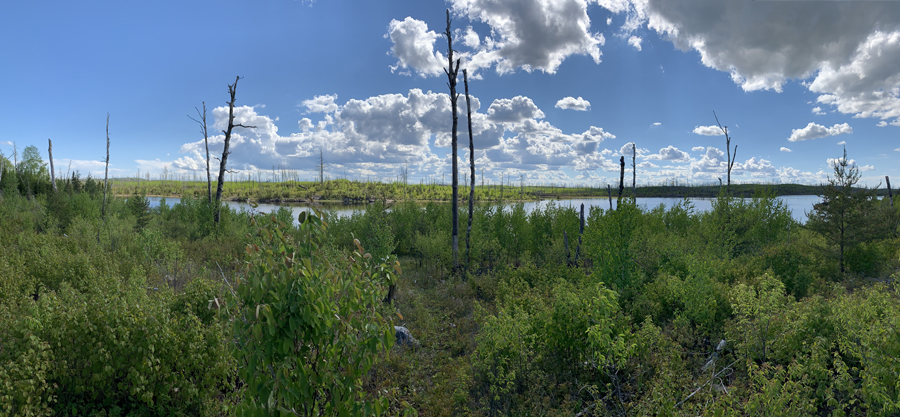 Nice view of Baskatong Lake in the BWCA from the latrine.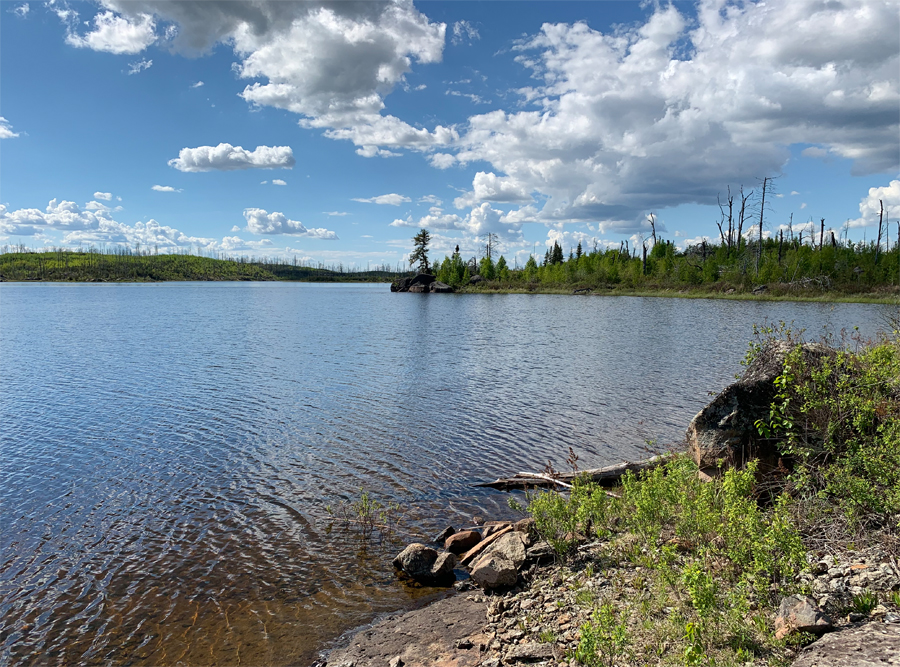 Looking toward the northwest.
Return to paddling on: BASKATONG LAKE
Back to List of BWCA Campsites