Campsite on Alder Lake (#707)
Campsite last visited on: August 21, 2022
Click on the photos below to see the full resolution image - Use your browsers back button to close photo and return to this page.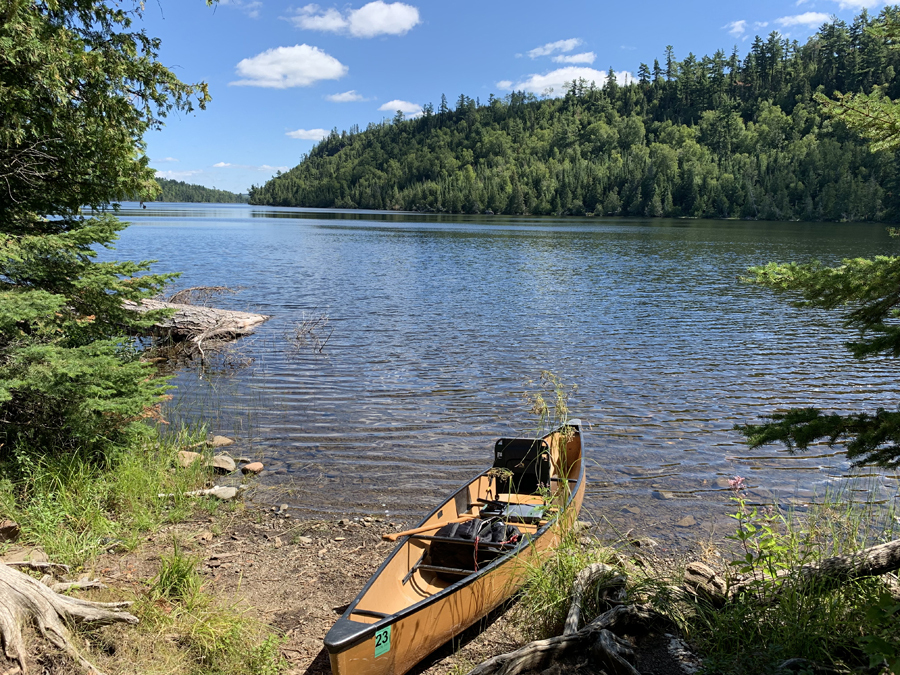 This canoe landing is at least a 9 out of 10.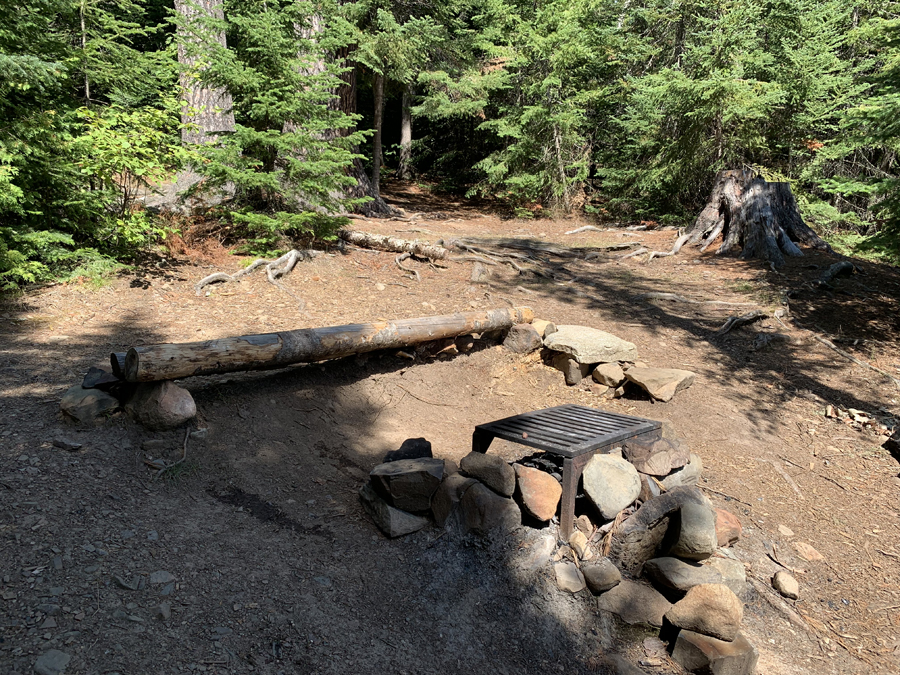 Assortment of rock and log furnishings. Good protection from the wind.

Many maps will show this campsite as being really close the the portage to the north arm of East Bearskin Lake. In reality, it is situated further west and portage traffic shouldn't be a concern. Also, that portage is very difficult and is avoided by many groups.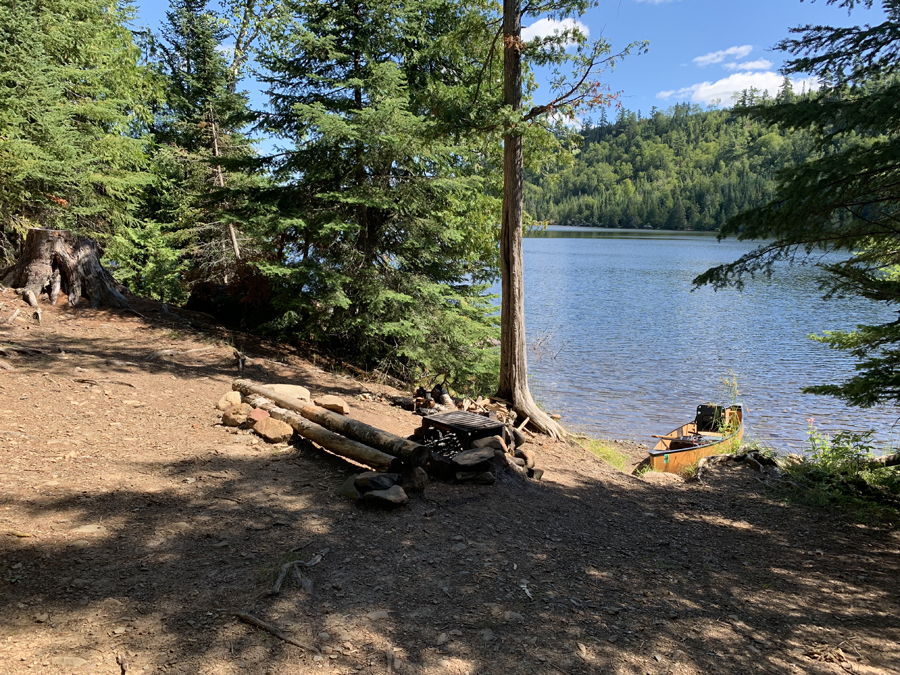 Fire pit position has nice views of the lake without being too exposed.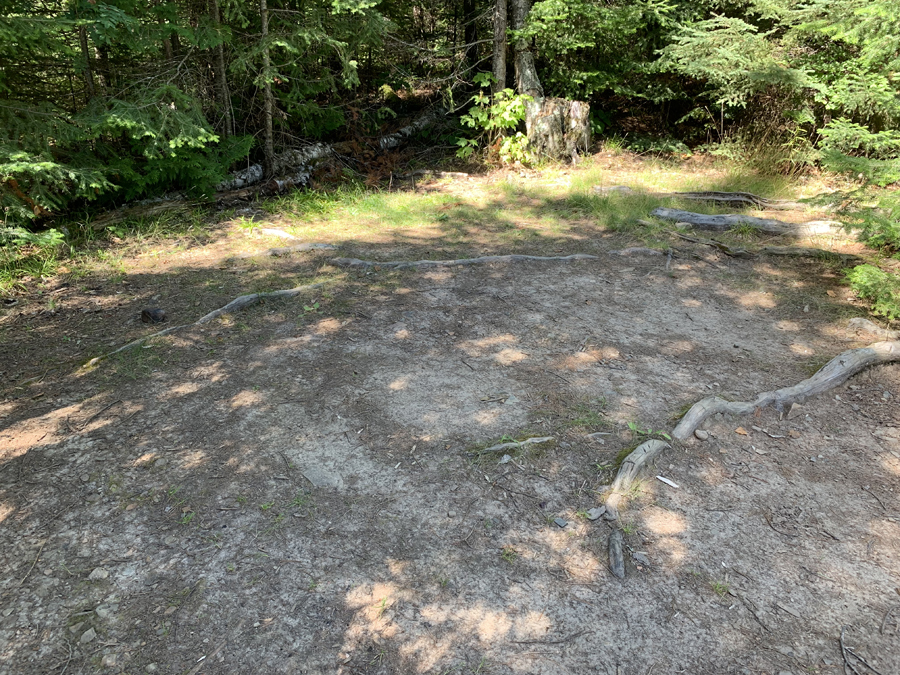 There are three to four good tent pads at this campsite.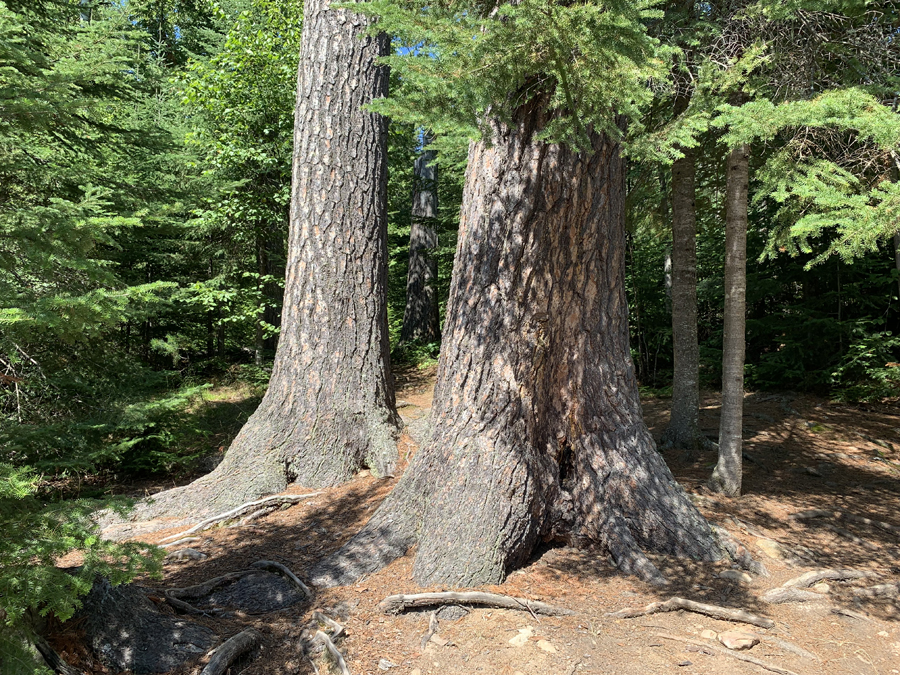 Several really large white pine trees rise about this campsite.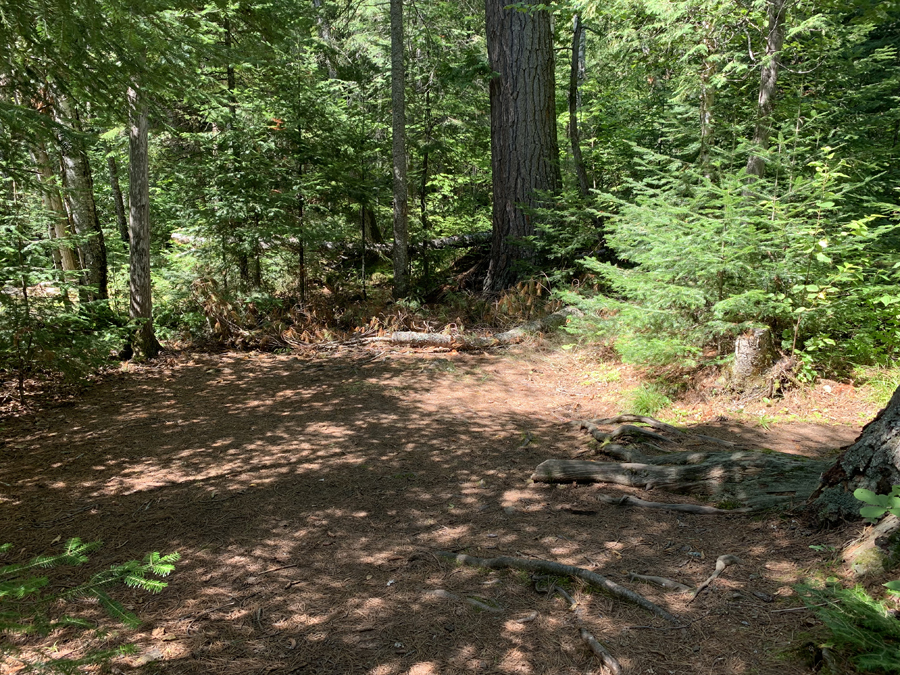 Another tent pad. This campsite can easily accomodate large groups.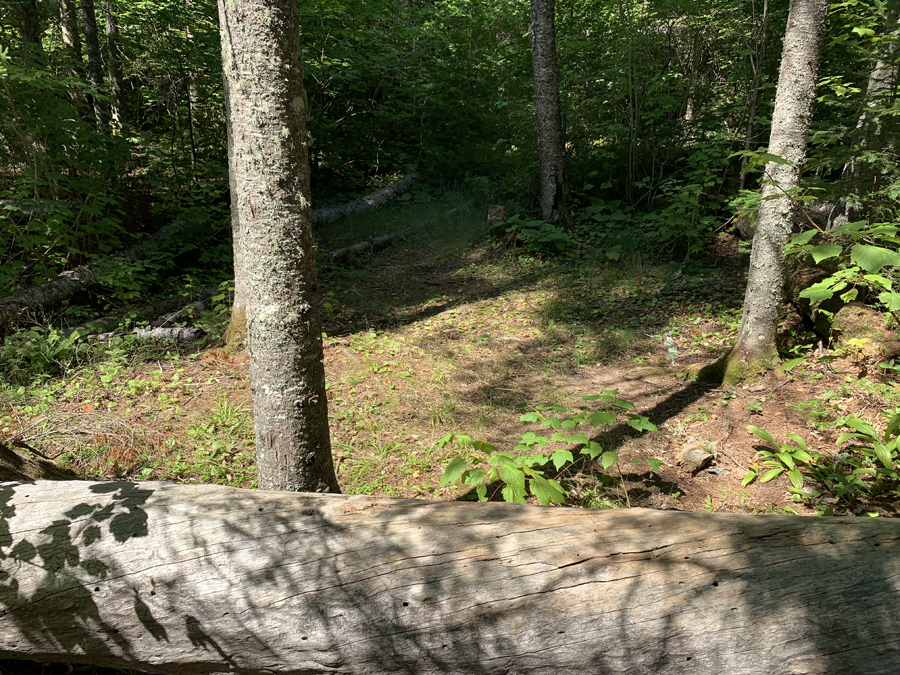 Another smaller tent pad, but you'll have to hop this large log if you want it.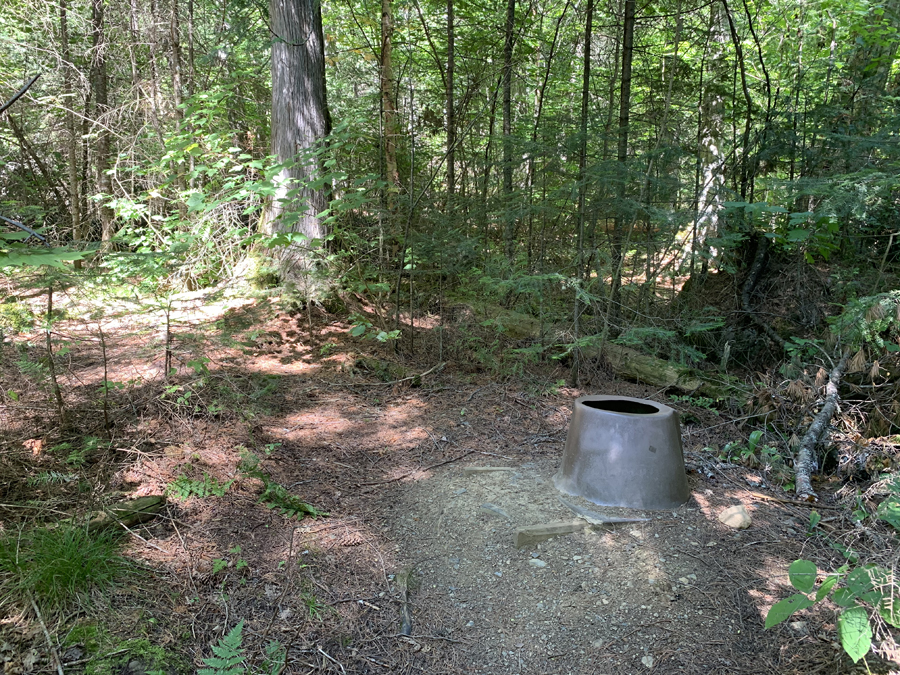 You can't say you don't have a pot to pee in...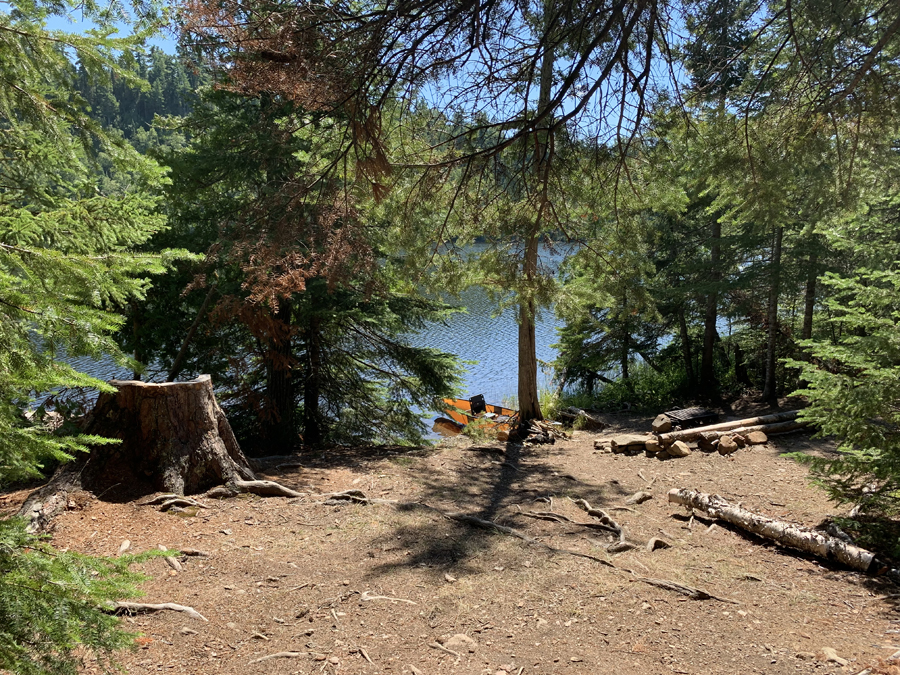 View from the back of the campsite.
Return to paddling on: ALDER LAKE
Back to List of BWCA Campsites