Pagami Creek
Pagami Creek flows out of Clearwater Lake and runs north through Pagami Lake. It eventually pours into Lake One which is part of the Kawishiwi River drainage. Weasel Creek flows into Pagami Creek north of Pagami Lake. Weasel Creek drains Weasel Lake.
The 2011 Pagami Creek Fire started along Pagami Creek and burned out much of the area. The area north of Weasel Creek and the east side of Pagami Creek north of where Weasel Creek flows in, were severely burned by the fires. It appears that the fire actually started on the west shore of Pagami Creek, about a half mile due northwest of Weasel Lake and then jumped Pagami Creek and went on a tear through much of the southern-central BWCA.
This entire area is excellent moose country. I have seen moose on every visit to the Pagami Creek area. There was even a dead moose carcass in the creek at the confluence of Weasel Creek and Pagami Creek on one visit. Originally I thought the dead moose was a giant boulder, but upon closer inspection it turned out to be a huge mass of grayish moose skin covered flesh. The hair had beenn rubbed off the unfortunate moose so its body had the appearance of wet rock.
Two old trails used to intersect Pagami Creek. Roughly a half mile upstream from Lake One, a trail used to cross Pagami Creek. This trail connected the area out near the west side of Weasel Lake with the Kawishiwi River. A second trail started perhaps a quarter mile down stream and started on the north bank of Pagami Creek. This trail lead up to the south shore of Carefree Lake. Both of these old trails are shown on the 1952 Fisher No. 113 map.
In 1894 a fire affected this area. This fire started somewhere near Gabbro Lake and burned from Gabbro Lake up to Lake One, Lake Two and Lake Three.
Paddling Pagami Creek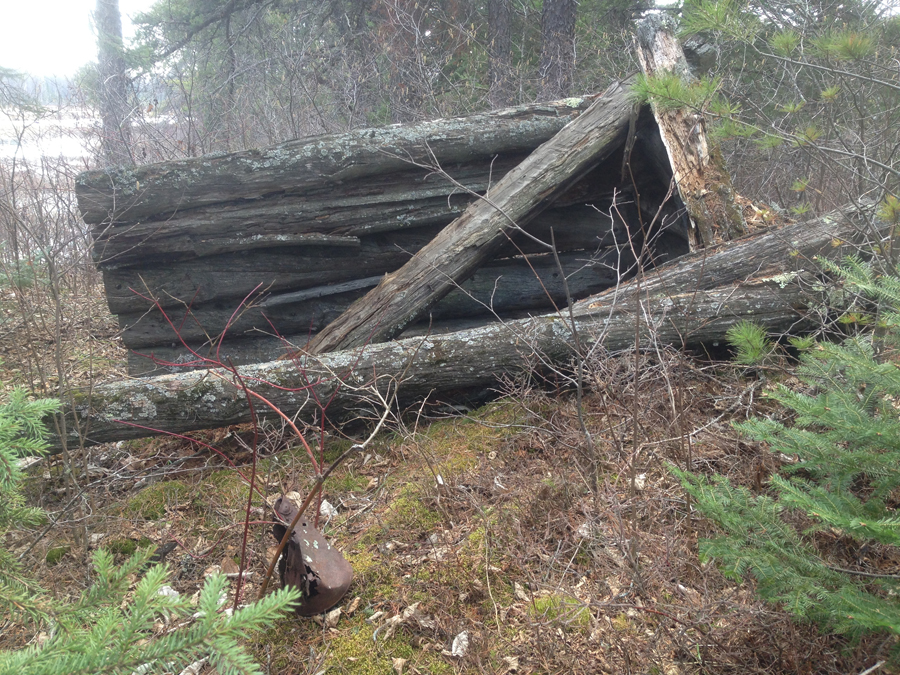 Exploring the shoreline before heading up Pagami Creek, remnants of an old log building and some kind of camp are discovered on the right shoreline of Lake One as you face the mouth of Pagami Creek. There are also some large iron rings set into some of the boulders along this part of the shoreline.


This is your view of the Pagami Creek mouth on Lake One. The island to the left was burned by the 2011 Pagami Creek Fire.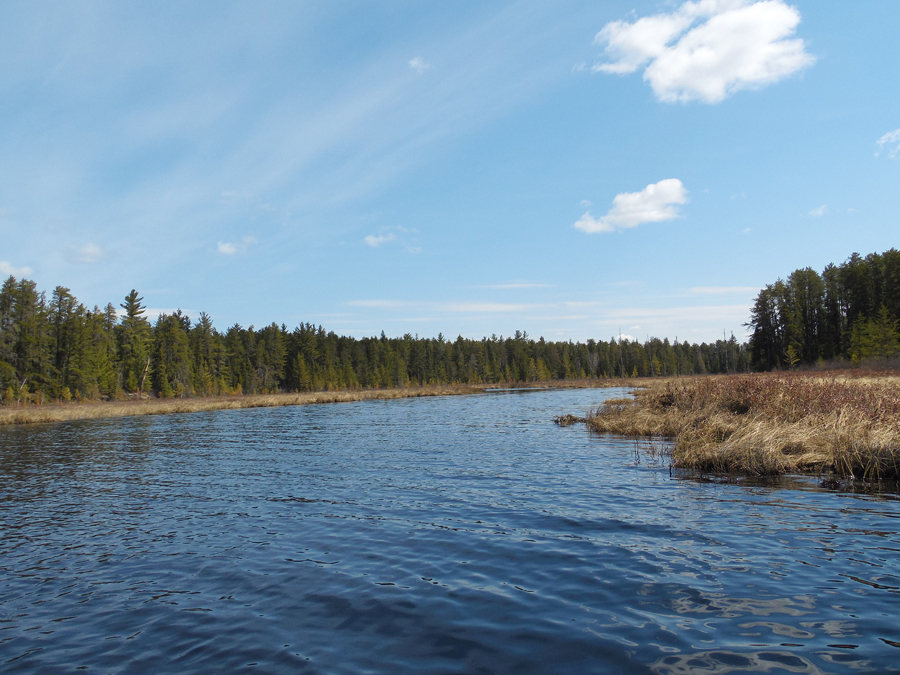 You are now paddling up the lower reaches of Pagami Creek in the middle of the month of May. The creek is very wide here. There is no current to speak of. During the late summer, this area is choked with lily pads and is nearly impassable during low water.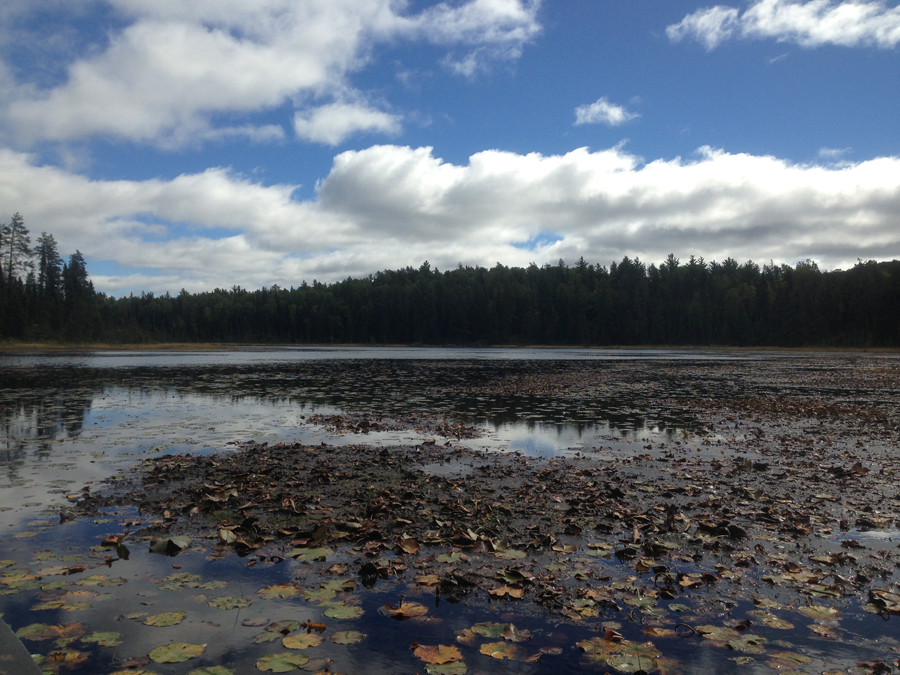 This is the mouth of Pagami Creek in early September with low water. Compare to the view you had above which was in May.
The next five videos record the entire length of Pagami Creek between Lake One and where Pagami Creek flows out of Pagami Lake.

Paddling up Pagami Creek starting from Lake One (Stage 1).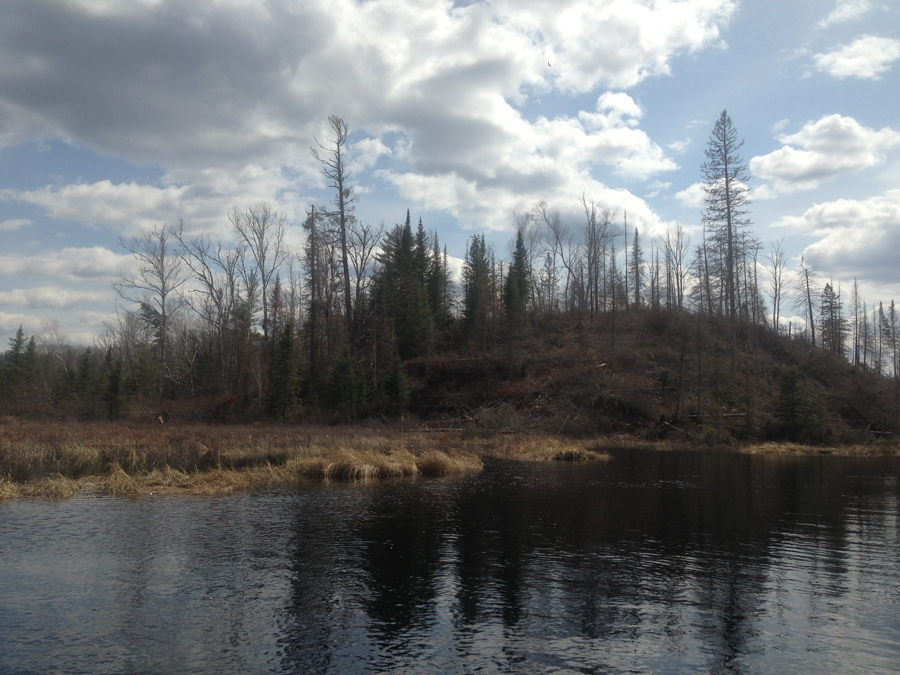 You see several burned hillocks like this one along Pagami Creek in the streams lower reaches. These are islands in high water.

You are continuing upstream on Pagami Creek heading towards Pagami Lake (Stage 2).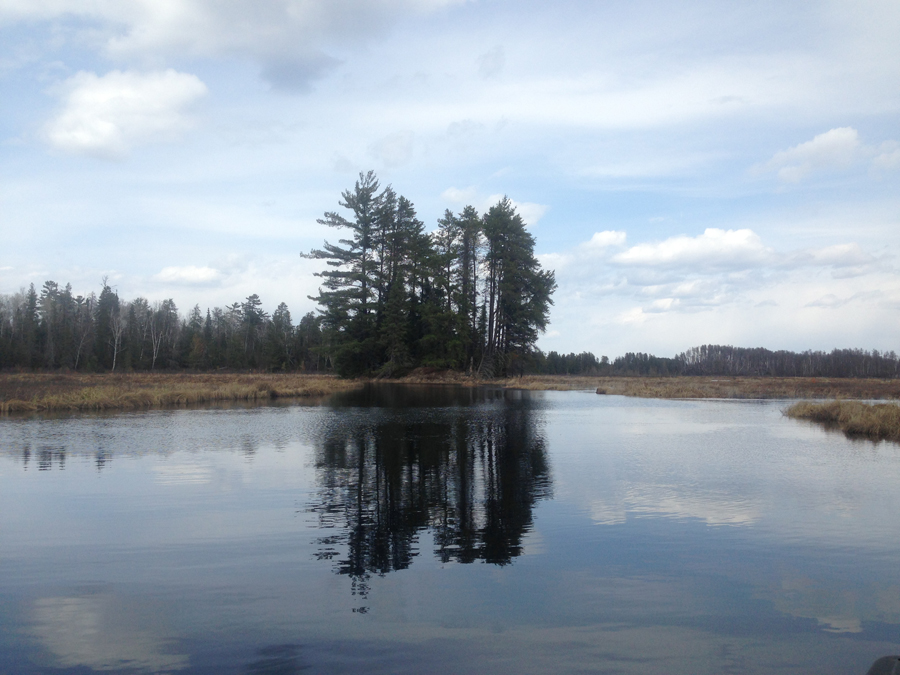 Another island you see in the marsh along Pagami Creek between Lake One and Pagami Lake.

Continuing up Pagami Creek heading towards Pagami Lake (Stage 3).

In this section, you pass the point where Weasel Creek flows into Pagami Creek (at about 8 minutes into the video). (Stage 4).

About halfway between Lake One and Clearwater Lake on Pagami Creek, you enter Pagami Lake (Stage 5).

Pagami Creek south of Pagami Lake. You experience a bit of trouble exiting canoe at a beaver dam liftover (ugh!!!). (Towards the end of the video), you paddle back into a marsh directly southwest from Pagami Lake, up Pagami Creek (about 1/5th mile) checking for a route to Cortes Lake. This does not look like a good approach to Cortes Lake. Cortes Lake may be more easily approached from Gabbro Lake's north end.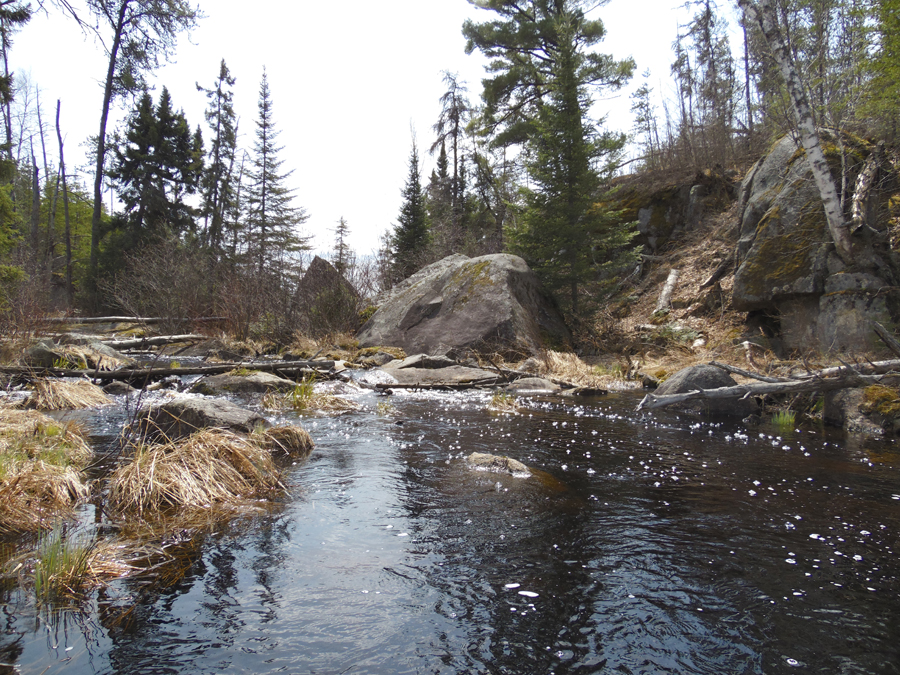 You reach these rapids about a quarter mile upstream from Pagami Lake (south of Pagami Lake). This little rapids ends the easily navigable part of Pagami Creek. The rest of the way to Clearwater Lake requires substantially more bushwhacking.

You take in the sound and movement of the small rapids about a quarter mile upstream (which is south) of Pagami Lake.