Plukesley Lake
I was here during the big fire of 2011. The fire started only about one mile from Carefree Lake, yet it wasn't even visible when I was here. I did encounter a lot of U.S. Forest Service personnel paddling out for the day while crossing back to the entry point on Lake One. A plane circled over me a few times while I was paddling around on Carefree Lake; probably surprised to see somebody there.
Both Plukesley Lake and Carefree Lake drain to the north into the Kawishiwi River through a short creek that empties from Plukesley Lake's north shore.
Both Plukesley Lake and Carefree Lake were narrowly missed by the 2011 Pagami Creek Fire that began just a few hundred yards away.
In 1894 a fire affected this area. This fire started somewhere near Gabbro Lake and burned from Gabbro Lake up to Lake One, Lake Two and Lake Three.
Approach to Plukesley Lake
The approach used to Plukesley Lake is through Carefree Lake. There is a creek flowing out of Plukesley Lake into the Kawishiwi River. This creek was nearly dry. However, this could be a viable approach to Plukesley Lake and Carefree Lake if the water is high enough.
Bushwhack to Plukesley Lake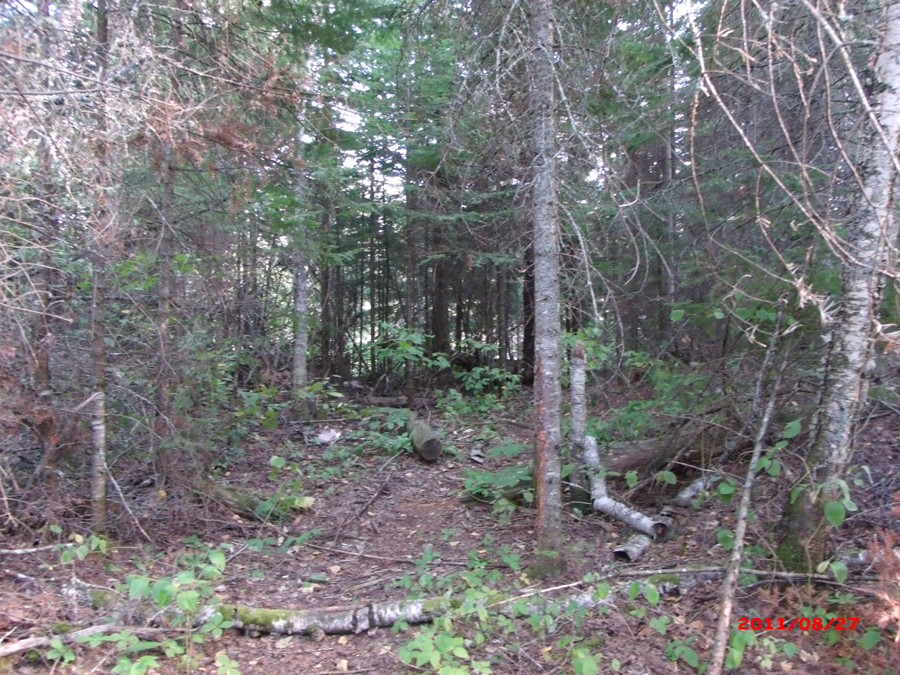 You start your portage/bushwhack under some thick pine trees along Carefree Lake, near where a tree stump juts out of the water. You find the path is in pretty decent condition. There are a few big boulders at the end to navigate, right before putting your canoe into Plukesley Lake.
Exploring Plukesley Lake


Plukesley Lake greets you as you clear the trees on the portage coming from Carefree Lake.

You soak up a full view of Plukesley Lake while standing at the portage that leads back to Carefree Lake. You can even just make out the peat bog that extends from the back of the northeastern arm of the lake.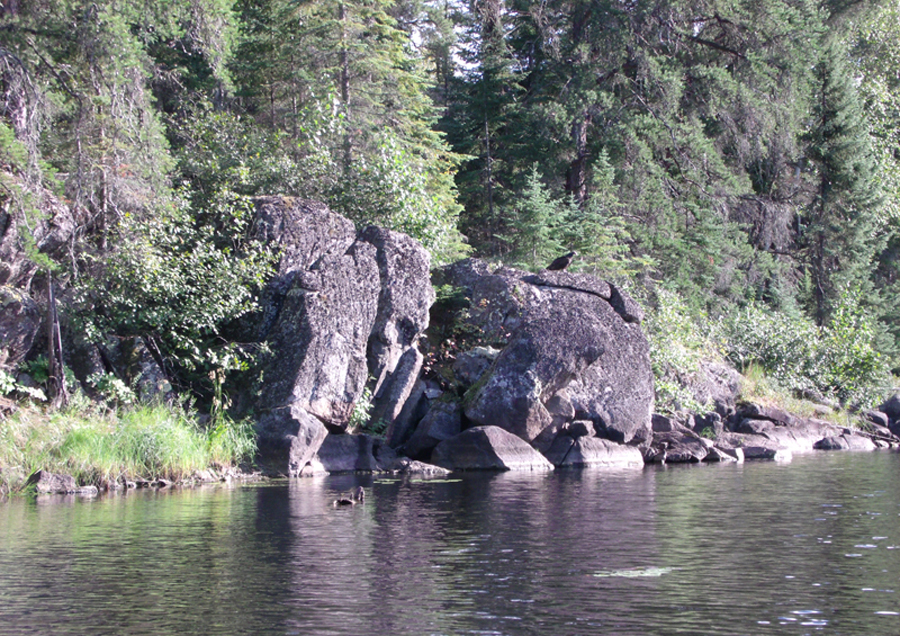 A turkey vulture perched on a large rock outcrop provides you some company as you paddle around the northeastern spur of Plukesley Lake.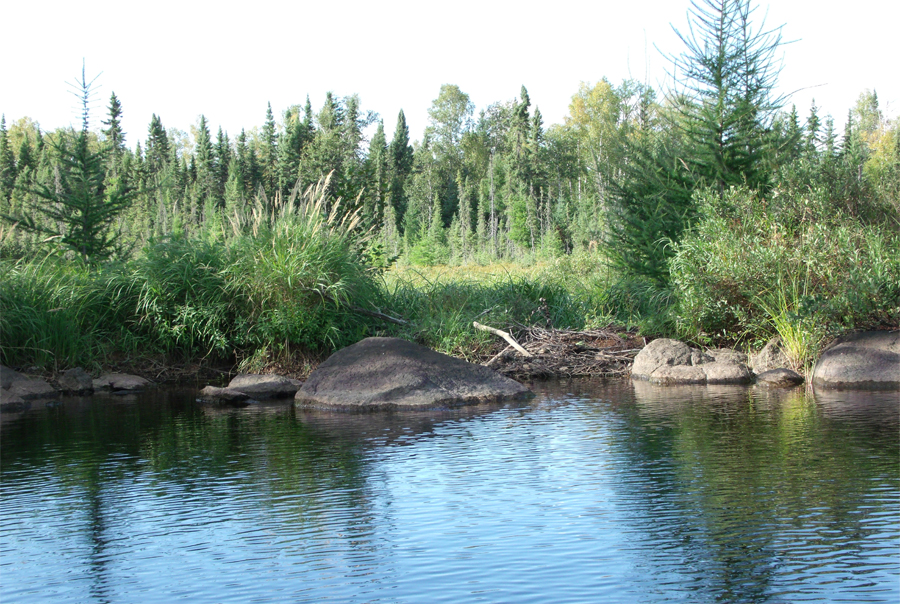 Mouth of the small creek that connects the lake to the Kawishiwi River. This would be a rough route, but it is shorter than coming to Plukesley Lake through Carefree Lake from Lake Two.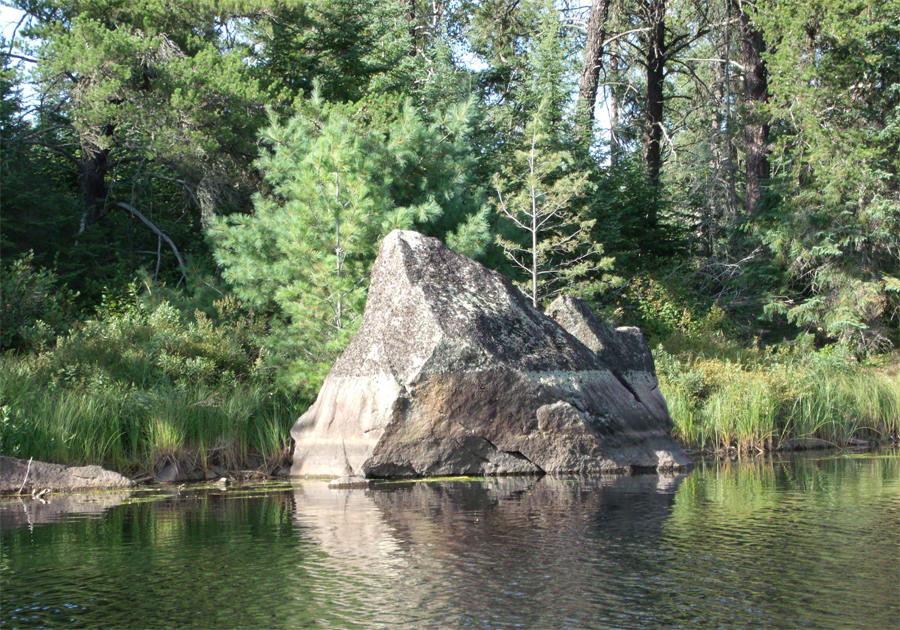 A prominent rock along the shore of the lake.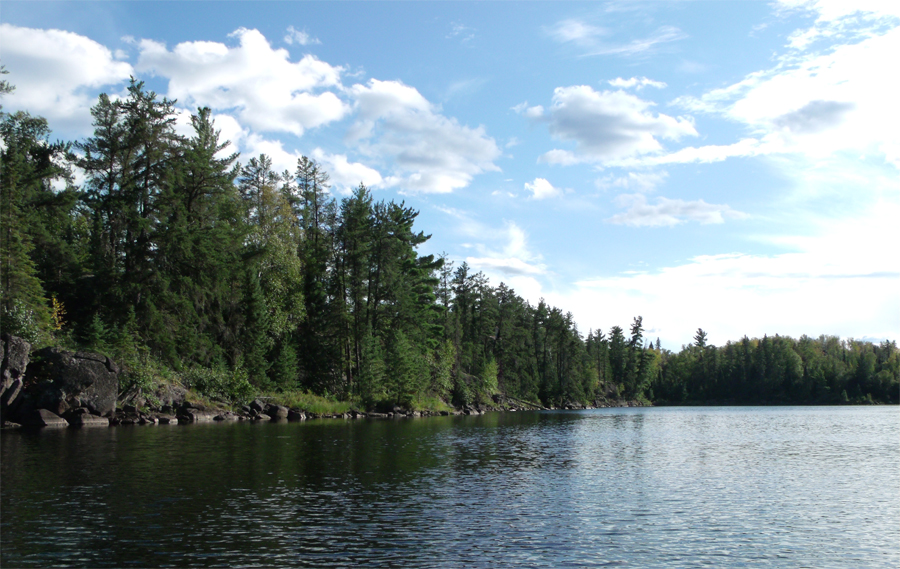 Looking south from the northeastern end of Plukesley Lake.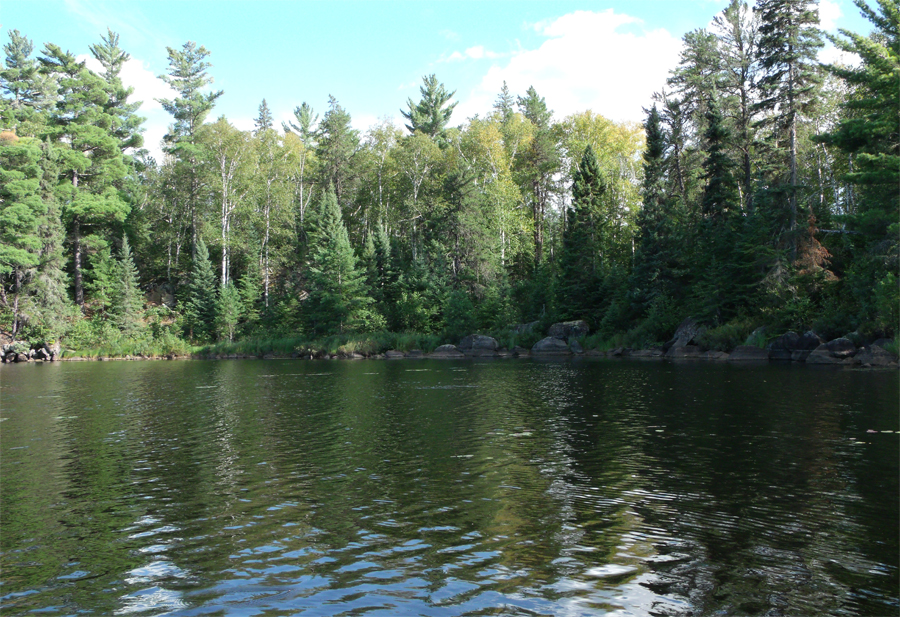 The portage to Carefree Lake is in that jumble of boulders in front of you. There really is a short portage here between these lakes that is in decent condition.