Pagami Lake
This area of the Weasel Lake PMA must be excellent moose habitat. I have been to Pagami Lake several times and have always seen a moose. There was also a lot of signs of moose activity along Pagami Creek and Weasel Creek. Besides the moose, there are lots of ducks, loons and beavers swimming around Pagami Lake and Pagami Creek. Pagami Creek is also loaded with turtles; you will see lots of them out basking if it is a sunny, warm day.
Pagami Lake is easy to reach, but requires a fairly long paddle up Pagami Creek from Lake One. As long as there is adequate water, this is an easy paddle. You may encounter a beaver dam or two to lift over depending on how busy they have been.
Pagami Lake can also be reached from the south by starting at Clearwater Lake and paddling downstream on Pagami Creek. This is the more difficult approach and requires a lot of bushwhacking, swamp walking and bug swatting compared to coming upstream from Lake One.
From the very southwestern tip of Pagami Creek a marsh extends into the forest in the general direction of Cortes Lake. I have attempted the bushwhack to Cortes Lake by trying that route, but gave up as there are many rocky ridges that are very difficult to get over or around. Another possible approach into seldom visited Cortes Lake, is perhaps from Gabbro Lake.
In 1894 a fire affected this area. This fire started somewhere near Gabbro Lake and burned from Gabbro Lake up to Lake One, Lake Two and Lake Three.
Approach to Pagami Lake
The entire approach to Pagami Lake is by paddling through Pagami Creek.
Bushwhack to Pagami Lake
The bushwhack into Pagami Lake is done by paddling Pagami Creek.
Exploring Pagami Lake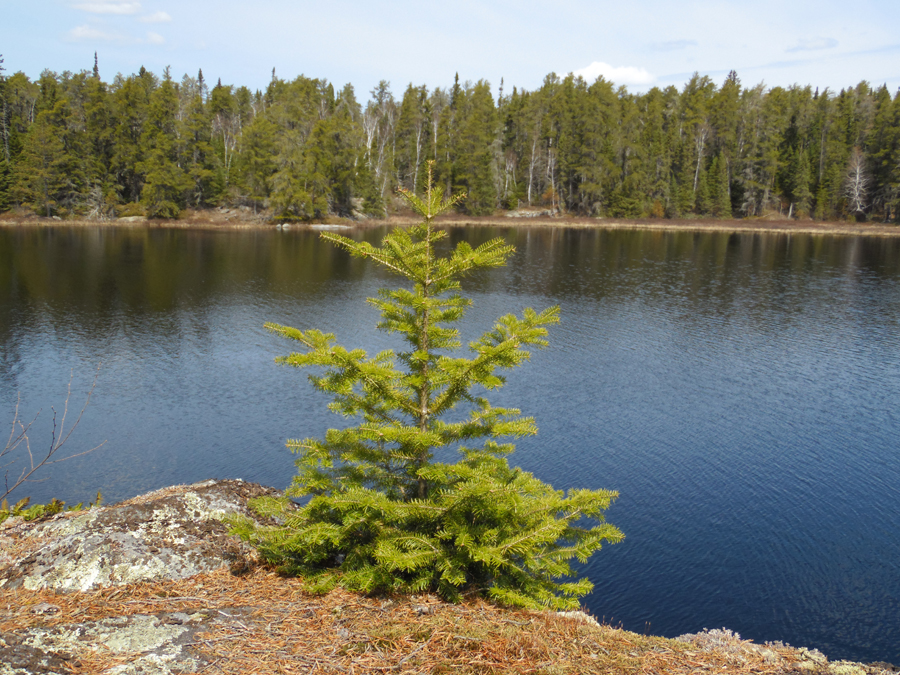 The north end of the island in Pagami Lake is fairly elevated and provides you a good place to take in the entire lake.

You explore around the island and its campsite on Pagami Lake. This campsite even comes with a nice kitchen counter built in.

A small bay just north of the island. The north end of the island provides some awesome views of much of the lake from a raised elevation.


Looking northeast up Pagami Lake from your island campsite.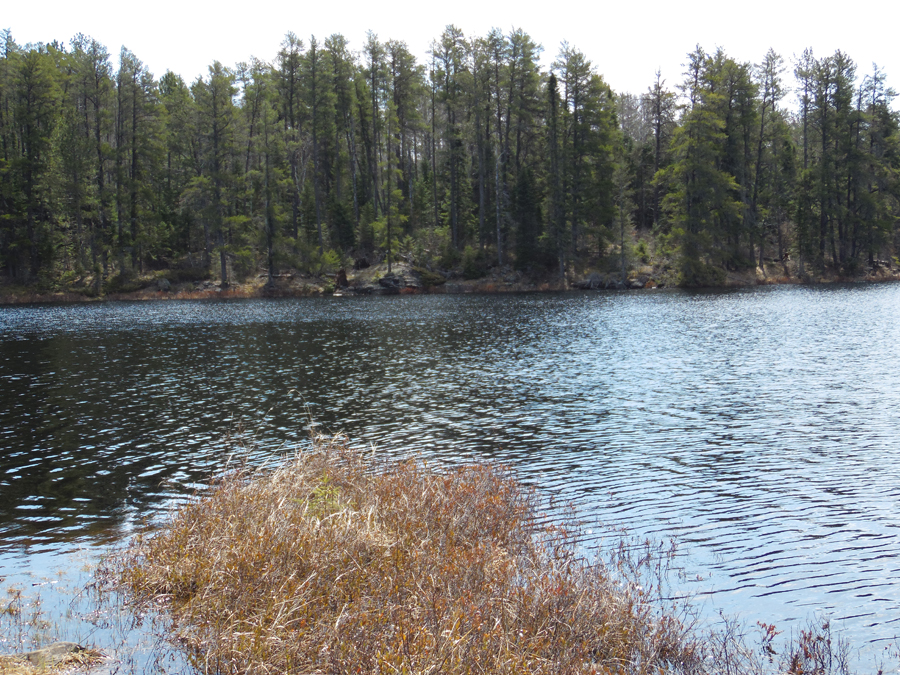 Going down to the canoe landing on the island, which is a nice easy place to land a canoe by the way, you look east.

A somewhat fleeting view of a winter worn moose observed along the shoreline of Pagami Lake in spring as you are out paddling around. The wind is blowing strong, so keeping the canoe in place is difficult while also trying to watch a moose.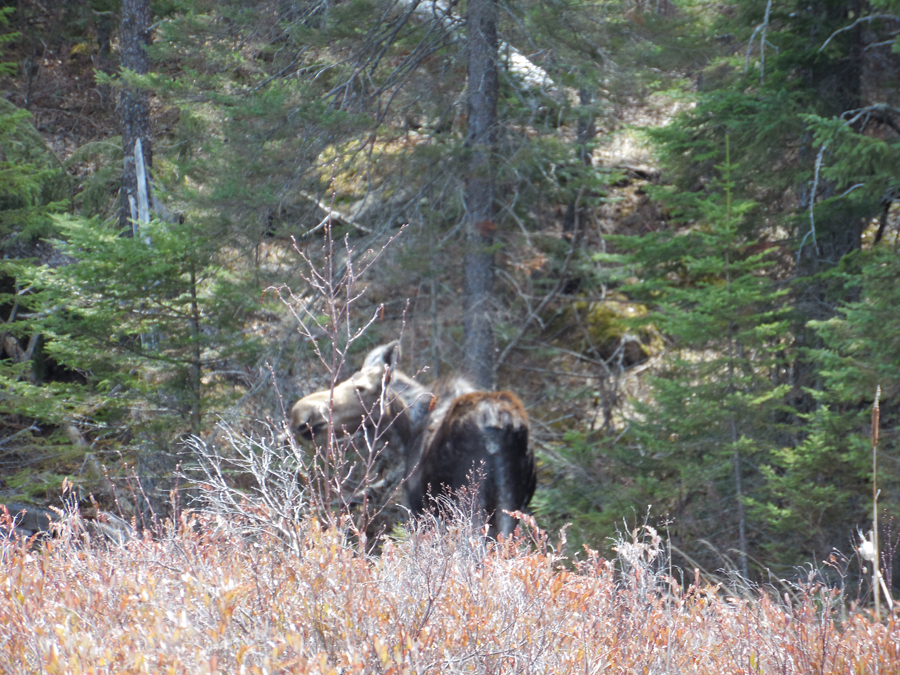 You take a distant photo of a moose along the south shoreline of Pagami Lake, just east of where Pagami Creek flows into the lake from the south.