Lake Three
Kawishiwi Ranger District
The Kawishiwi River flows through Lake Three. The current moves from the Lake Four channel and out of the Lake Two channel. Lake Three is just a wide point along this river which passes through many lakes in the BWCA.
Except for a few small remaining patches of forest, the entire Lake Three shoreline was burned by the 2011 Pagami Creek Fire. Because of the extensive fire damage along much of this route (assuming you entered at Lake One), you will find many of the campsites in disrepair. There is a reasonable campsite on the island/point just as you enter Lake Three from Lake Two, but it is often occupied. All routes south of Lake Three and Lake Four are burned for miles. You need to reach the north half of Lake Insula to find intact forest once again.
There is a lovely sand bar on the right side as you paddle into Lake Three from Lake Two. From this sand bar, you can easily walk up the hill behind it and get a good view of much of Lake Three as the burned forest allows for good visibility from this vantage point.
The southwest corner offers access to the Weasel Lake Primitive Management Area. Holiday Lake and Spinnan Lake are accessible through a small creek. Spinnan Lake is relatively easy to reach (emphasis on relatively). Holiday Lake is a bit harder but doable for a determined group.
Horseshoe Lake is accessible by a 10 rod portage from the southeast part of Lake Three. The entire forest around this lake was also crisped by the Pagami Creek Fire.
Exploring Lake Three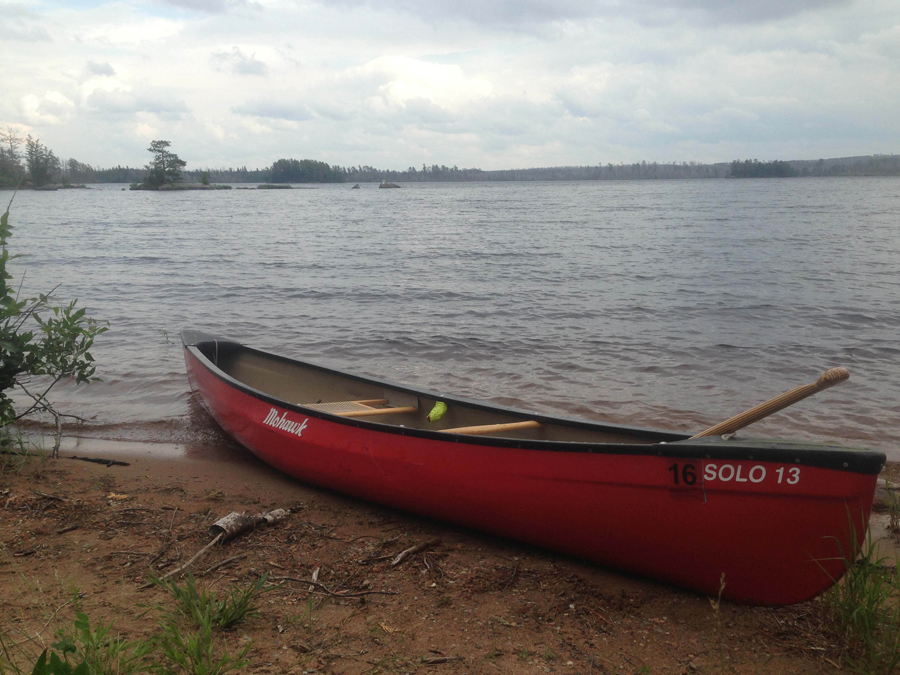 If you need a nice place to take a break, pull up on this sand bar on Lake Three. The sand bar is on your right just as you enter Lake Three from Lake Two. Climb up the hill behind the sand bar to explore the burned forest and get a great view of Lake Three.

From the top of a small hill, you can look north and see the channel between Lake Two and Lake Three.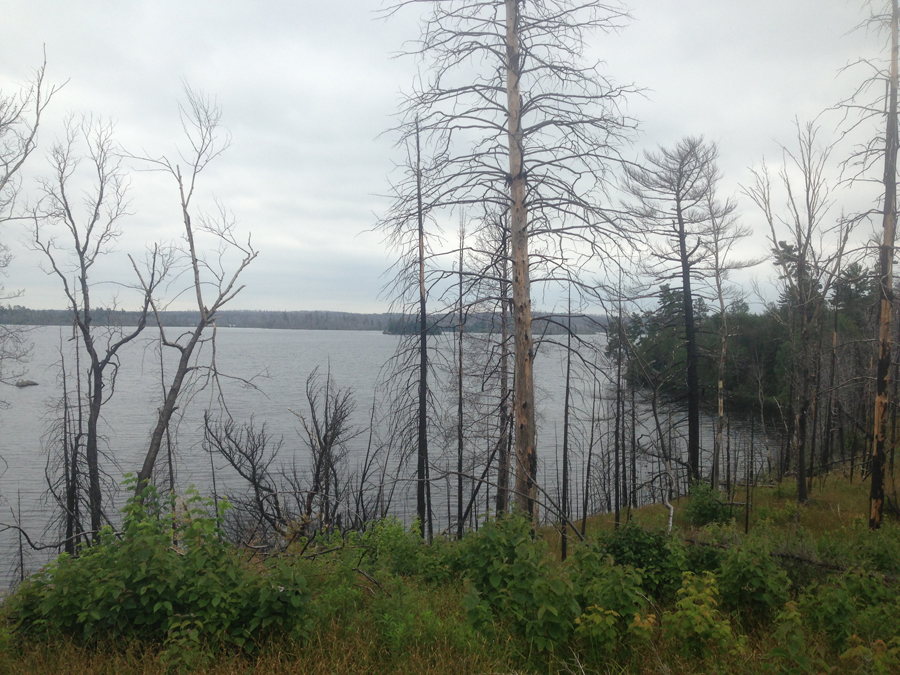 From the top of the little hill, you can peer to the south over much of Lake Three.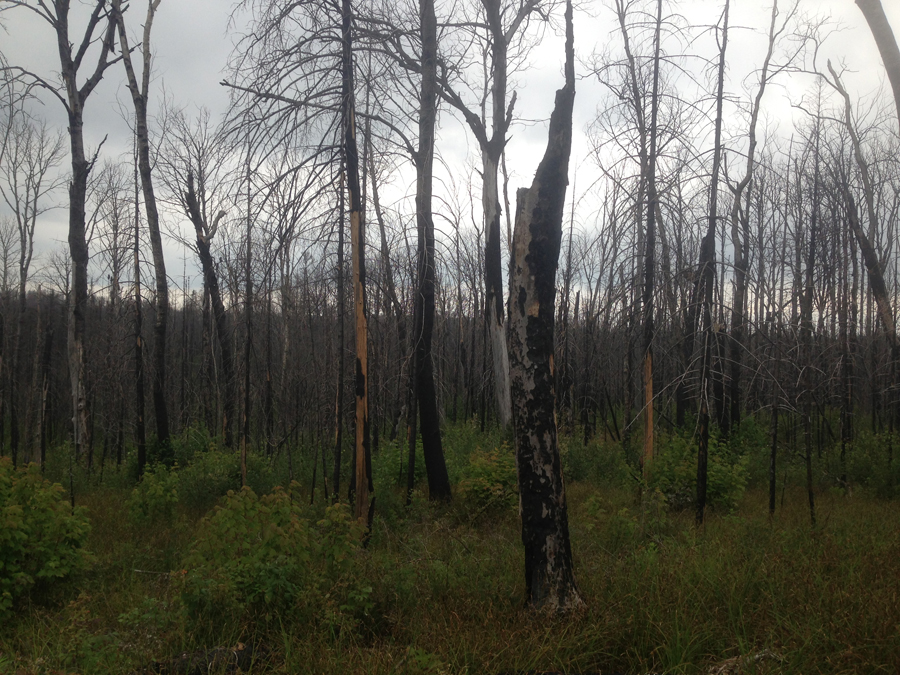 Taking a good look at the forest that was burnt by the 2011 Pagami Creek Fire. Lake Three is behind you as you are looking due west here.
Route Connections for Lake Three
From Lake Three, you can paddle into Lake Two or Lake Four. You can also portage Horseshoe Lake. In addition, you can bushwhack to Holiday Lake or Spinnan Lake (both within the Weasel Lake Primitive Management Area).