Snatch Lake
To reach Snatch Lake, follow a relatively wide stream channel to the northwest out of a small bay located along the northern shoreline of Ima Lake. This channel/creek was loaded with lily pads and a few fallen trees that were just under the waters surface. It is passable in summer, but would be easier in the spring before the vegetation grows in and the water levels are still high.
Snatch Lake is prettier than I expected; was just expecting another small swampy lake. However, while it does have is fair share of lily pad growth and other aquatic vegetation, the lake also fills its bowl surrounded by a varied landscape. There is a small cliff and island located in the southwestern corner of the lake. The island has a single lone pine. Bright green lily pads in mid-summer extend across most of the western part of the lake and where the channel flows out towards Ima Lake. The lake is a dark, bog stained water that contrasts nicely with all the green of the aquatic veggies. No obvious camping spots on this lake and it is so easy to get back to Ima Lake that there is really no reason to stay here. A good, quick day trip from Ima Lake. One of the easiest PMA lakes to visit.
Approach to Snatch Lake
The approach to Snatch Lake is from Ima Lake which is outside of the Primitive Management Areas.
Bushwhack to Snatch Lake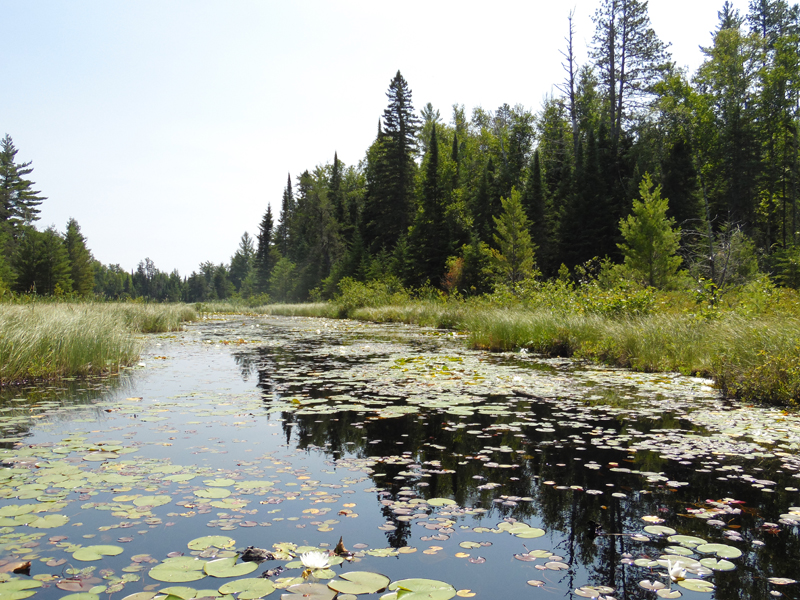 Your view looking back to the southeast towards Ima Lake, while traveling down the creek to Snatch Lake.

A short paddle through thick lily pads from Ima Lake to Snatch Lake. You meet a few underwater trees along the way *CRASH*.
Exploring Snatch Lake


You're looking west across Snatch Lake from near the lakes eastern shoreline.

Paddling your canoe along the north shoreline of Snatch Lake toward the west end of the lake.

Floating and paddling around Snatch Lake.

As you look toward the southwest corner of the lake, you see a small island with a single pine tree and some cliffs along the far shoreline.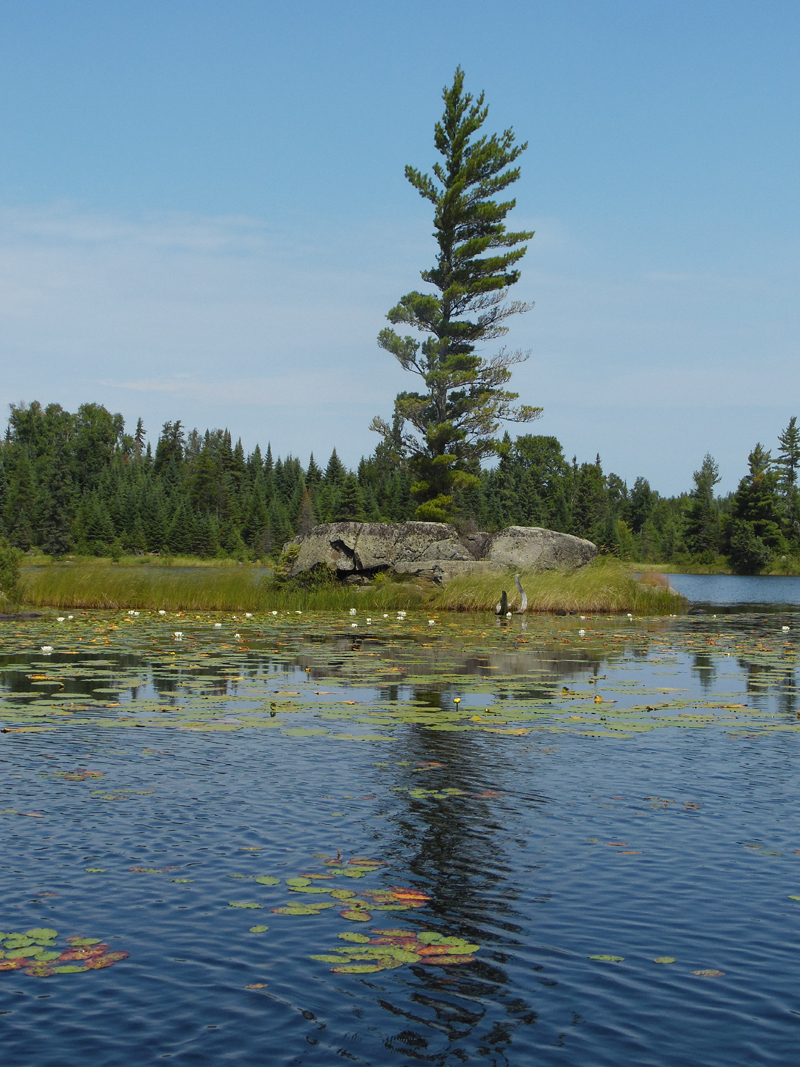 The solitary pine you see from your canoe, on the lakes only island, while you paddle the southwest corner of Snatch Lake.

Exploring the weedy southwest corner of Snatch Lake. You have a warm, sunny day with almost no wind.

Just sitting in your canoe and taking in the view.

Checking out the massive lily pad garden at the west end of Snatch Lake.