Reflection Lake
View the What is a PMA? and PMA Regulations pages for information about visiting Primitive Management Areas in the BWCA.
Reflection Lake is accessed from a small bay in the northern part of Ima Lake by traversing a creek. From Ima Lake, the creek flows through some boulders and small rapids. It then goes through a small pond of dark water scattered with boulders. The water here is quite deep so it is a bit tricky to pull a canoe through. After this, just paddle up the creek through a marsh/peat bog. The creek is very narrow at times and you may encounter a beaver dam or two.
Reflection Lake is a heavily vegetated, shallow lake. There is a large cliff that projects along the final part of the creek leading back to Ima Lake that is notable. A large, very dark rock is along the south shore. To the northeast part of the lake is another cliff/large rock formation that marks the mouth of Sedative Creek. You will have to paddle through some thick lily pads to proceed into Sedative Creek if you are visiting this area in the summer or fall.
Approach to Reflection Lake

You're paddling from the bay in the northern part of Ima Lake into the small creek flowing out of Reflection Lake. (Sorry, needed to repack my gear and grab a swig of soda. Bushwhacking is thirsty business!) The next part of this creek (as your peering ahead) looks a bit technical, so that requires that you have all the hatches battened down before proceeding.
Bushwhack to Reflection Lake

Liftovers and maneuvers around some rocks are necessary, before you paddle through a grass marsh into Reflection Lake.
Exploring Reflection Lake

Here you are paddling along the western shoreline of Reflection Lake.


Looking east across Reflection Lake, when you are just off the lakes western shoreline.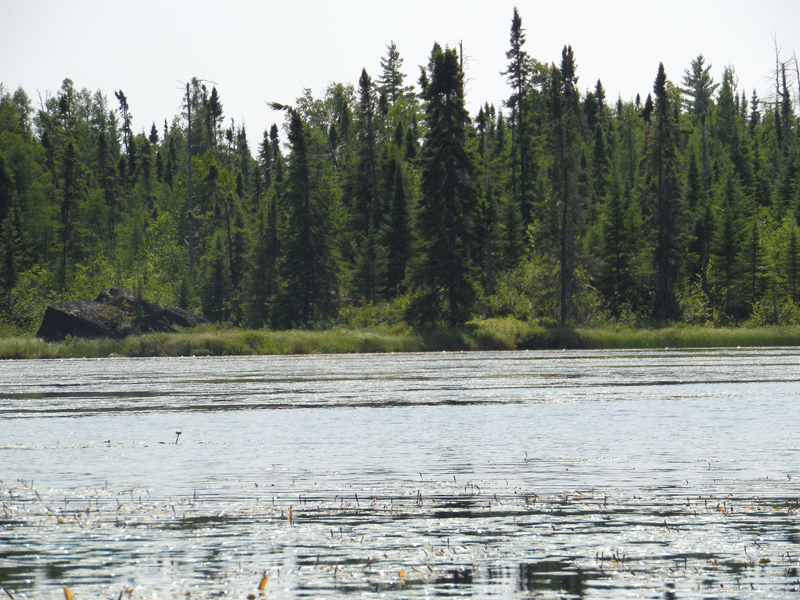 You can see a large dark rock formation on the south shore of Reflection Lake.

Panning view ending in direction of the mouth of Sedative Creek. Sedative Creek is a short creek that flows from Sedative Lake down to Reflection Lake.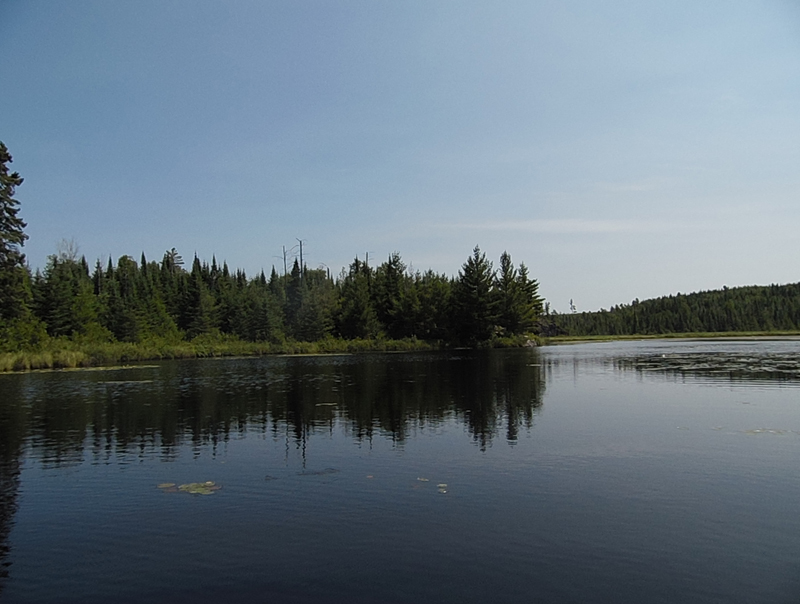 Here you are looking to the northeast across Reflection Lake. The creek mouth for Sedative Creek is just behind the point that is to the right of center.