BWCA Entry Point 86 - Powwow Trail
Tofte Ranger District
The Powwow Trail sustained severe damage from the 2011 Pagami Creek Fire. Through dedicated hard work by many volunteers, this trail is now back in hikeable condition (Fall 2019). There is additional trail clearing scheduled for Spring 2020 that will probably clear up recent winter tree fall.
This entry point is found just under a mile past the Island River entry point. You will know you are close when you cross the old wooden bridge. The Powwow Trail entry point parking lot is also shared by BWCA Entry Point 35 - Isabella Lake.
Access to the entry point for the Powwow Trail is usually from the town of Isabella, Minnesota. Take Minnesota Highway 1 and head to the town of Isabella if coming from the North Shore (Lake Superior). Once in Isabella, just head out of town on Forest Road 912. There are many signs along these gravel forest roads that show the mileage and direction to the many BWCA entry points in the area. The signs are posted at almost every intersection. You will want to follow the signs leading to Isabella Lake, as the Powwow Trail is not mentioned on the signs.
Before you reach the Island River bridge crossing, you will enter the 2011 Pagami Fire burn area. It stretches for many miles. The Powwow Trail entry point wasn't spared by the fire either.
Exploring the Entry Point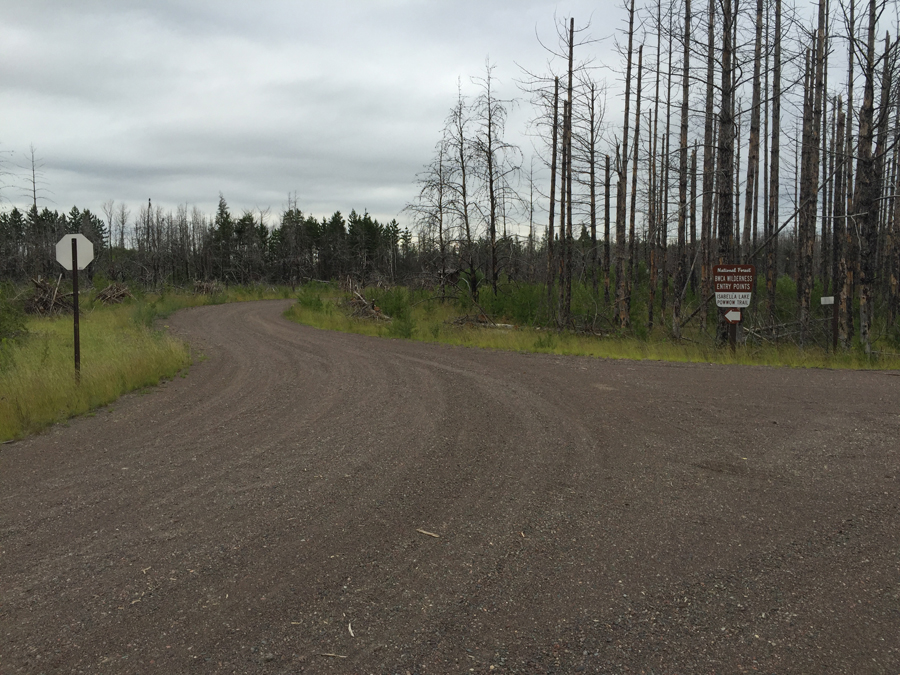 You're almost there.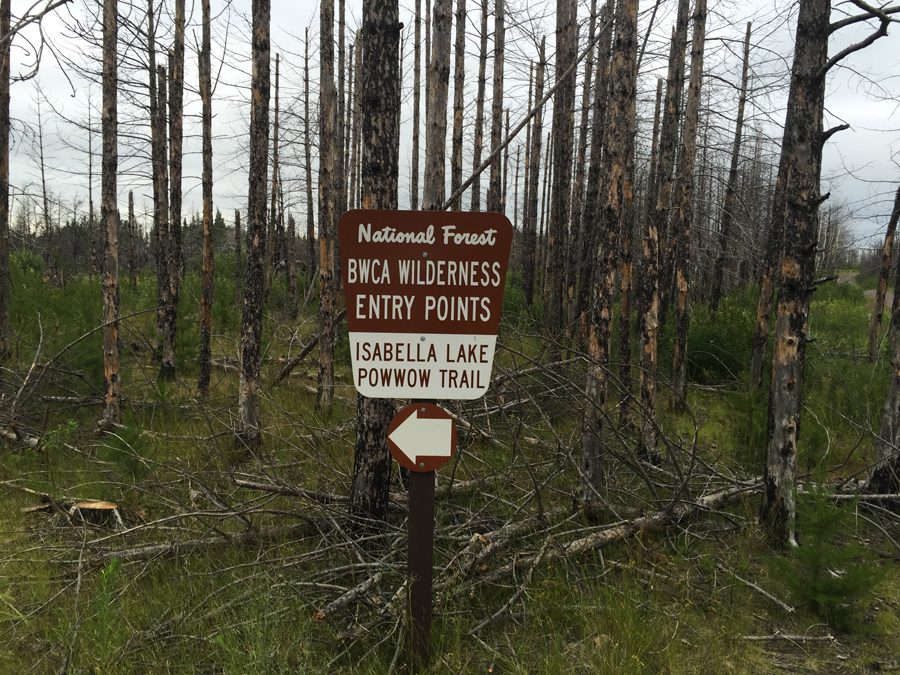 Signage indicates this parking lot is used for both BWCA Entry Point 35 - Isabella Lake and BWCA Entry Point 86 - Powwow Trail. Parking lot is mostly empty nowadays, as the fire charred landscape keeps many folks away.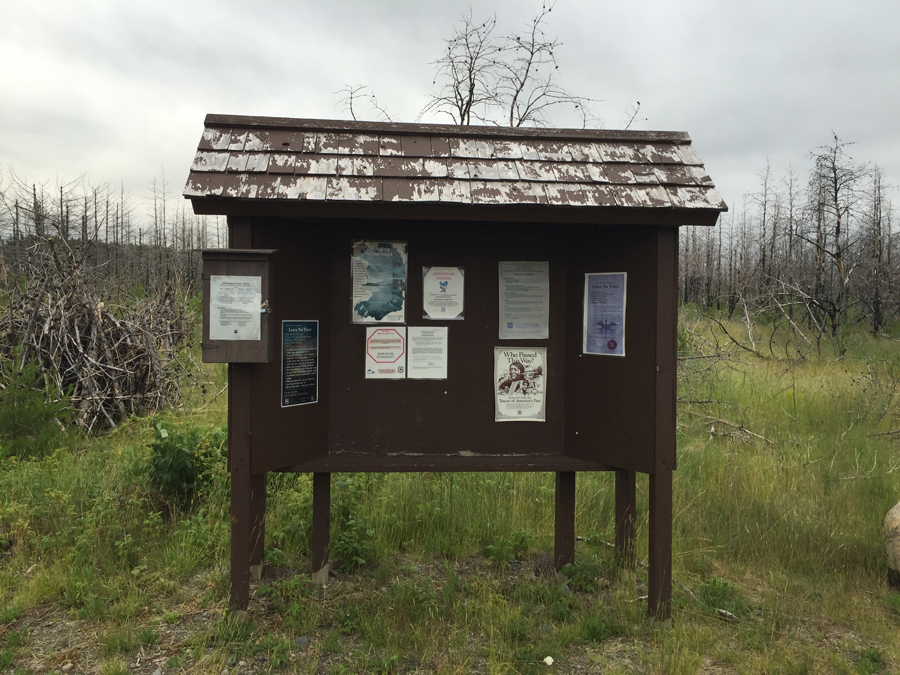 The is the slightly toasted bulletin board for the Powwow Trail hikers.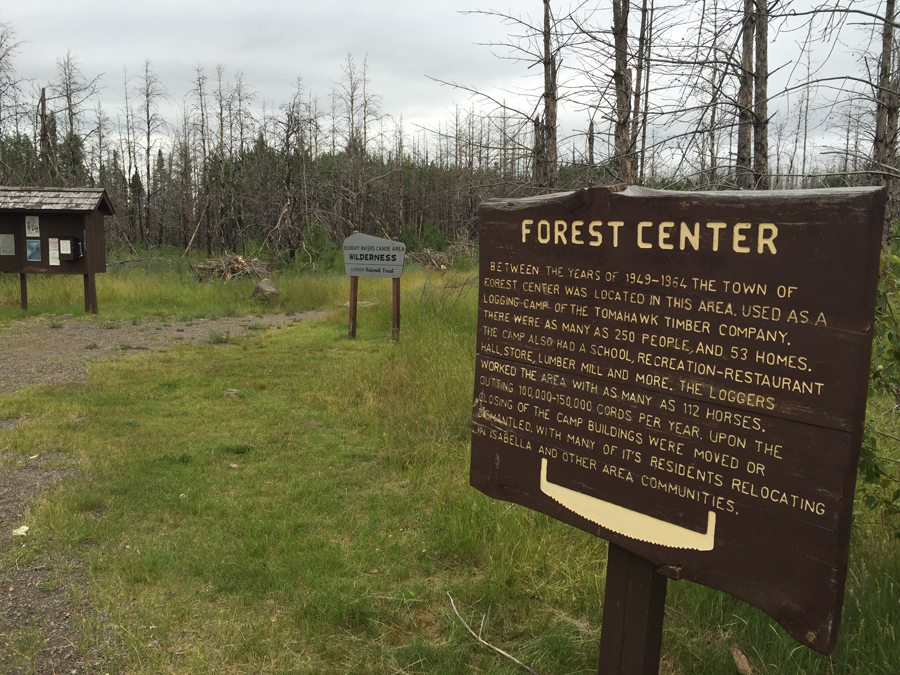 The sign explains the historical significance of this area. The town has been gone for about half a century. To the left of the sign is the Isabella Lake entry point and the start of the 70 rod portage that leads down to the lake shore.

A wider view of the parking lot. This is obviously the privy. The bulletin board for the Powwow Trail is in the distance. The main part of the parking lot is right behind you. The Powwow Trail "probably" starts just to the right of that bulletin board, but hard to see it.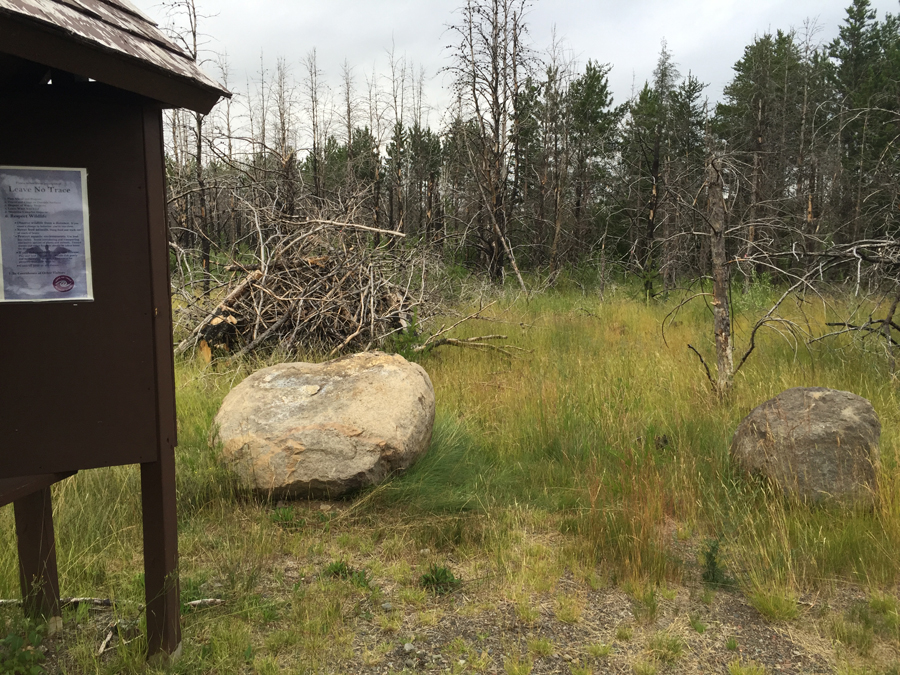 This seems to be the start of the Powwow Trail. As of early 2020, the Powwow Trail is now open. This view as it was in summer 2016.
Return to List of BWCA Entry Points (sorted by Entry Point Name or by Entry Point #)