Island River
Tofte Ranger District
It will be obvious to anyone visiting here that this area took a major hit from the 2011 Pagami Creek Fire. The river now feels very exposed and would not make for easy paddling on a windy day.
Only a short section of the Island River is within the Boundary Waters Canoe Area. This section is from BWCA Entry Point 34 downstream to the Isabella River. About one and a half miles. It is a total of three miles from the Island River entry point to Lake Isabella.
The most interesting place on the Island River is not in the BWCA at all. Rather, it is upstream from the entry point canoe landing. The place in question is an Native American pictograph site. The site is particuarly noteworthy because the pictographs are large (most pictograph images are fairly small). The pictograph site is about 4 1/2 miles upstream from the BWCA entry point. Two portages are also required.
Here is a good web page from the U.S. Forest Service about the Island River (just outside of the BWCA).
There are no campsites along the Island River from the entry point down to the mouth at the Isabella River. Many campsites on the Isabella River and on Lake Isabella itself have been destroyed by the Pagami Creek Fire.
Paddling the Island River


The view of the Island River from the BWCA Entry Point 34 parking lot. The BWCA officially begins after you pass under that bridge to the right. That direction leads to the Isabella River. If you head to your left, about 4 1/2 miles upstream is the location of a pictograph site. To the left is travel outside of the BWCA.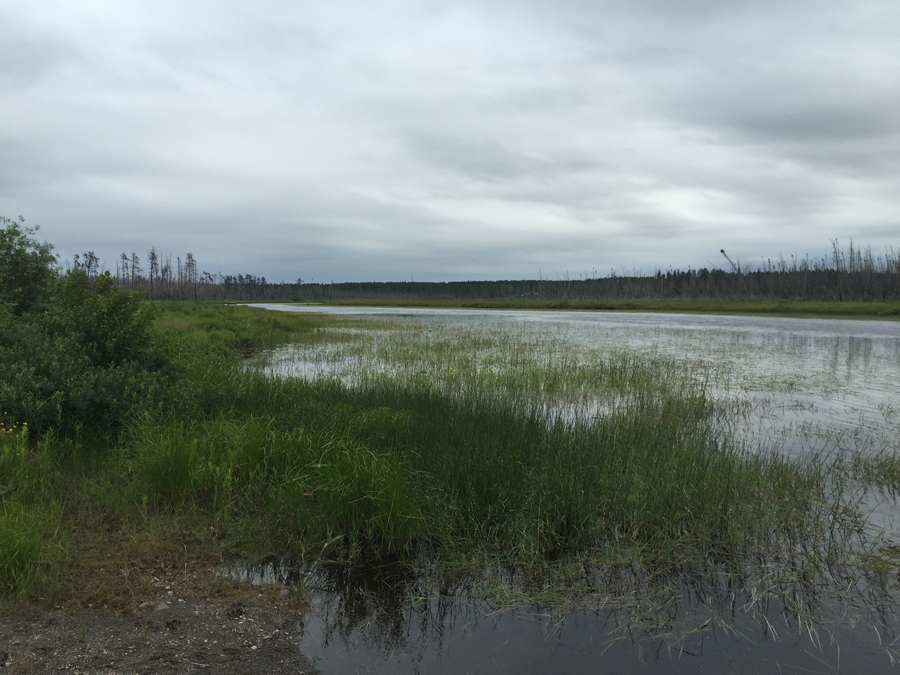 Looking upstream to the left from the entry point parking lot.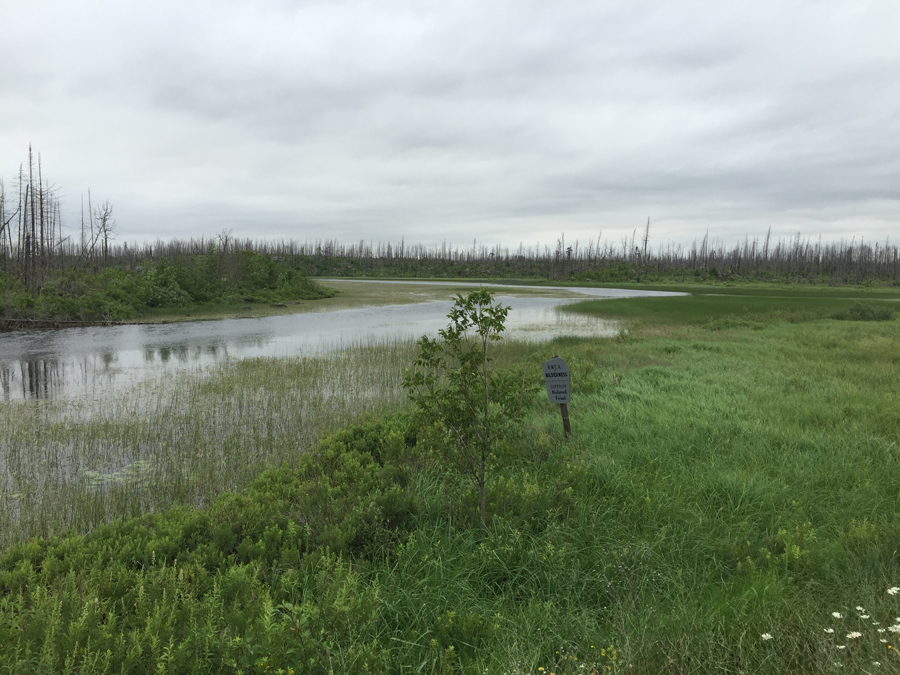 If you walk across the road from the entry point parking lot, you can more easily see downriver. The sign marks the official boundary for the BWCA.

The Island River from near the entry point.
Route Connections for the Island River
From the Island River you can paddle into the Isabella River. You can also leave the wilderness via BWCA Entry Point 34.