BWCA Entry Point 34 - Island River
Tofte Ranger District
Access to the Island River Entry Point is from Minnesota Highway 1. From the town of Isabella, just head out of town on Forest Road 912. There are many signs along these gravel forest roads that show the mileage and direction to the many BWCA entry points in the area. The signs are posted at almost every intersection.
The BWCA Entry Point 34 - Island River is well within the 2011 Pagami Creek Fire burn zone. The entire area looks like it was hit by an air burst nuclear blast. Burned forest as far as the eye can see (with little islands of trees that somehow survived).
The actual Island River entry point is located where the road crosses a wooden bridge over the river. The parking area is right next to the river and this bridge. It feels very exposed as there are no trees here at all. Just charred trees, river and blowing grass. The wind really howls through here now since there is nothing to slow it down, so keep that in mind. To enter the BWCA, go under the bridge from the parking lot. If you are looking to check out the Native American pictograph site found along the Island River, go the other way.
This is an easy entry point to get a permit for. It provides access to the Isabella River in the BWCA just downstream (go under the bridge). You will need to paddle a long ways to leave the area affected by the 2011 fire. It is a very interesting landscape and still quite beautiful to paddle through.

Exploring the Entry Point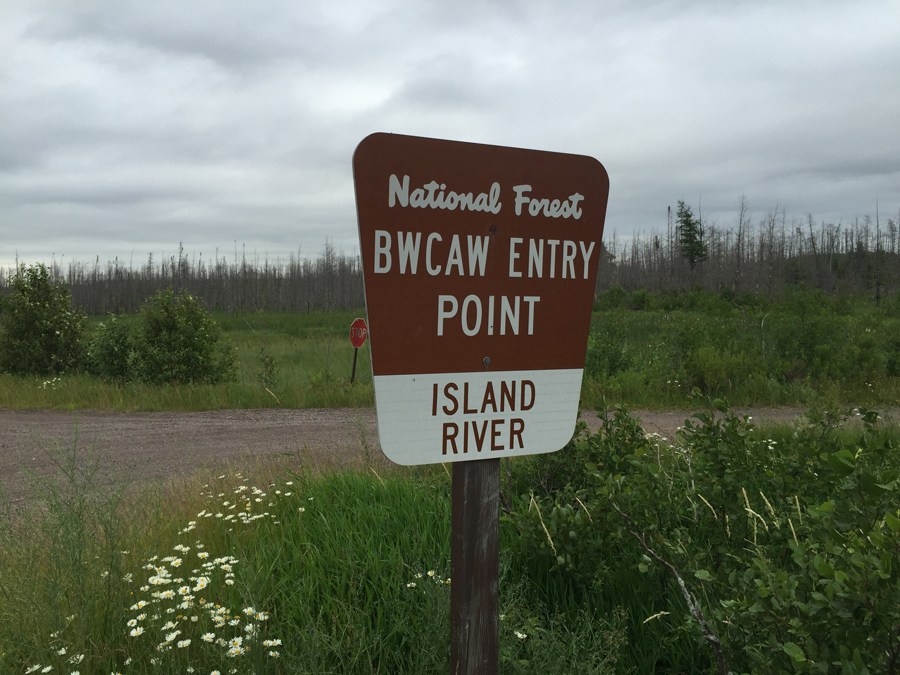 The usual sign marking the entry point.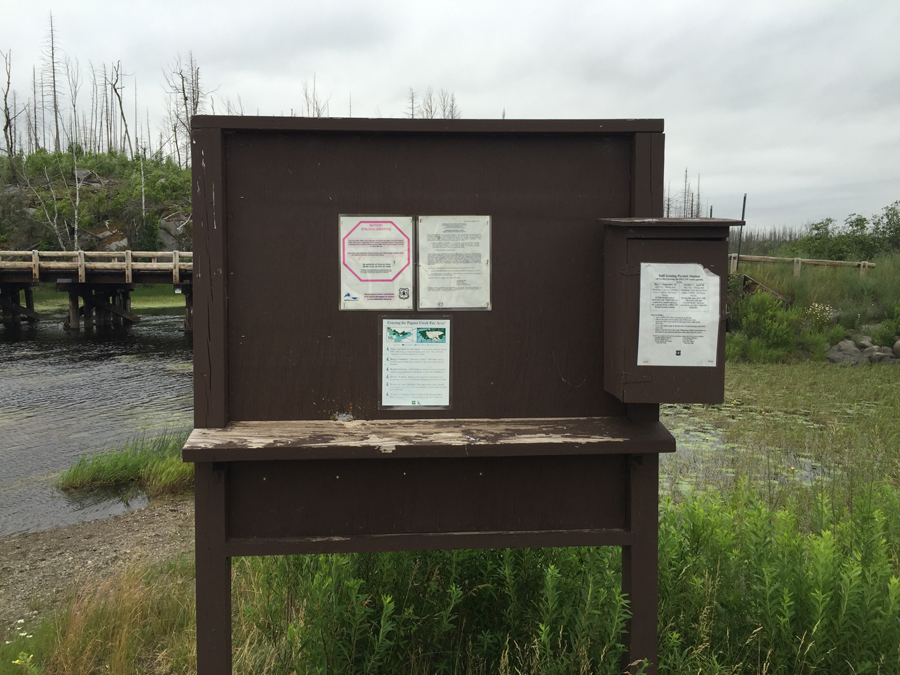 This bulletin board has seen happier days. Either the original barely survived the fire (this one) or maybe the original didn't survive the fire and this was an old replacement that the U.S. Forest Service found in some warehouse. Whatever the case, it is now exposed to all the elements.


You are standing on the shore of the Island River with the parking lot a few feet behind you. To your right is upriver and away from the BWCA. The BWCA is entered after going under that bridge. Upriver there is one of the best pictograph sites in the area. This pictograph location is outside of the BWCA.

Wandering around the Island River entry point area.

For a good view of the area, walk out on the bridge you just crossed in your car to reach this location.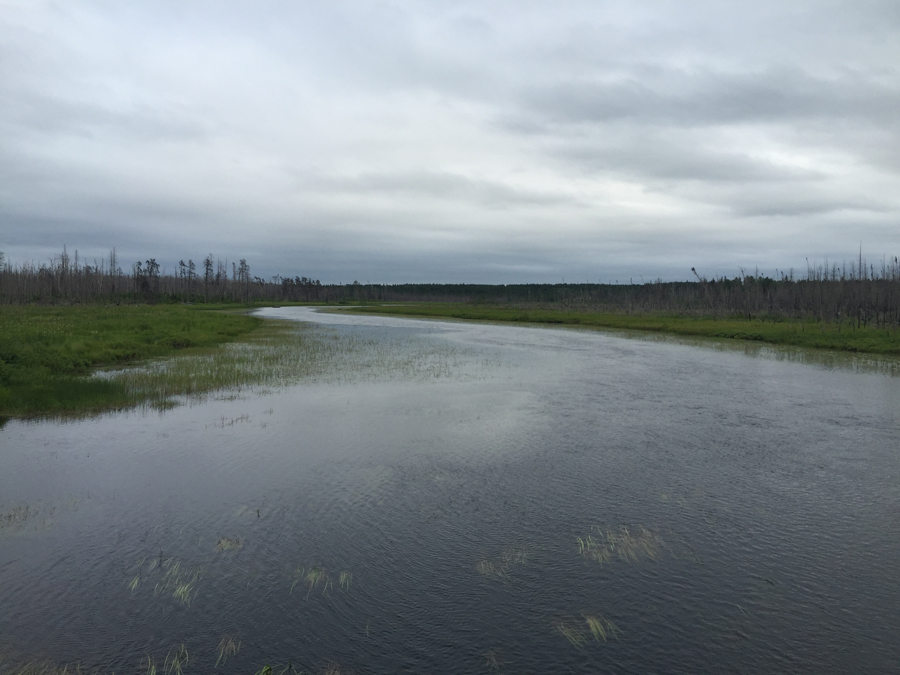 Looking upriver while standing in the middle of the bridge.


The view downriver. This is looking into the Boundary Waters which officially begins pretty much right after you go under the bridge.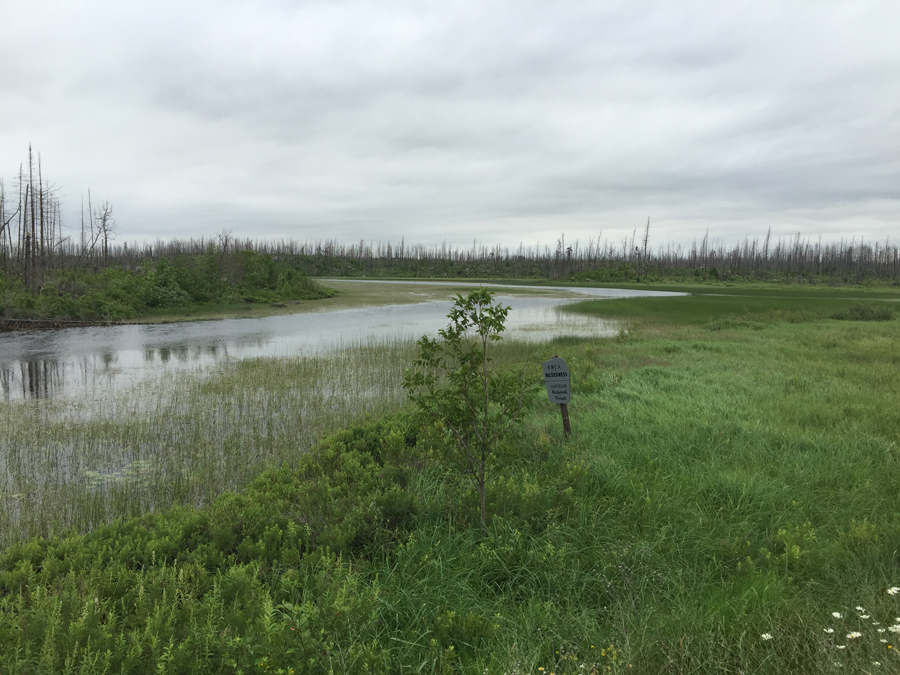 BWCA boundary marker. The Island River flows into the Isabella River about 1.5 miles downstream.
Return to List of BWCA Entry Points (sorted by Entry Point Name or by Entry Point #)