Isabella Lake
Tofte Ranger District
Most of the forest surrounding the lake was burned in 2011 by the Pagami Creek Fire. Previous to that fire, most of the forest dated back to around 1864.
A couple small creeks flow into the north side of Lake Isabella. However, the majority of the water enters and leaves the lake through two major rivers. The Perent River flows into the eastern side of the lake. The Isabella River flows out the western end of the lake and makes its way all the way west to Bald Eagle Lake. These two rivers offer the only route options from this area and both of them are quite long. The Perent River presents the more rugged route of the two.
The lake used to support nearly a dozen campsites and was often a busy lake because there is entry point located here. However, the condition of many of those campsites is now in question, so don't assume every red dot on your map is going to be inhabitable. One benefit of the fire is that Isabella Lake now receives far fewer visitors. Therefore finding campsites and solitude are much easier now.
Isabella Lake itself is a large open and shallow lake dominated by a large island in the lakes northern half. The fishing on Lake Isabella is mostly for northern pike and walleye. Some other species not as commonly found in the BWCA are also present.
Exploring Isabella Lake


Wide view of Isabella Lake from the entry point portage landing. (View is wider than it appears due to camera effects.)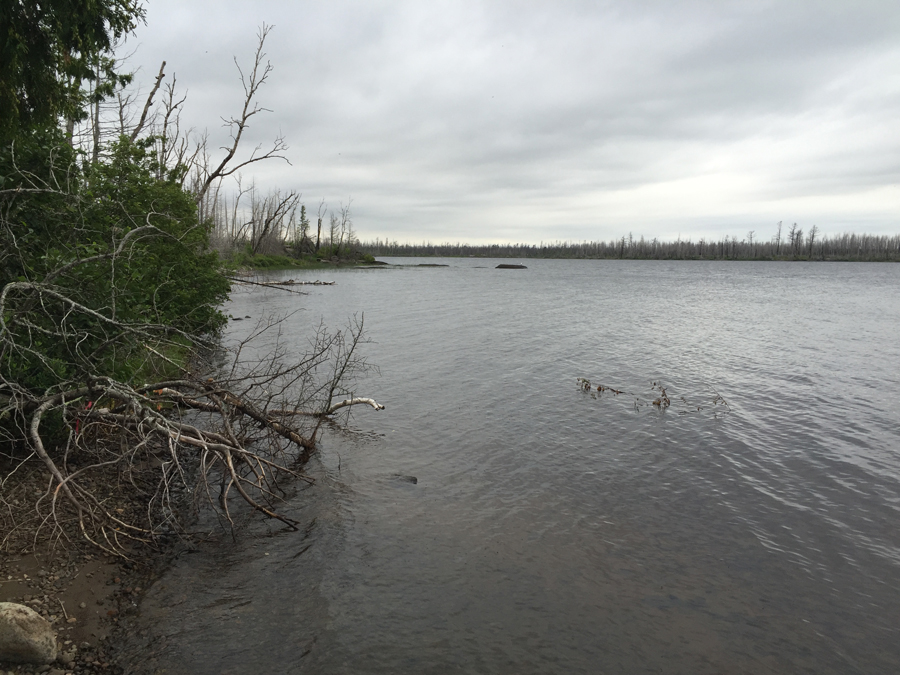 Looking to the west along Isabella Lake's south shoreline.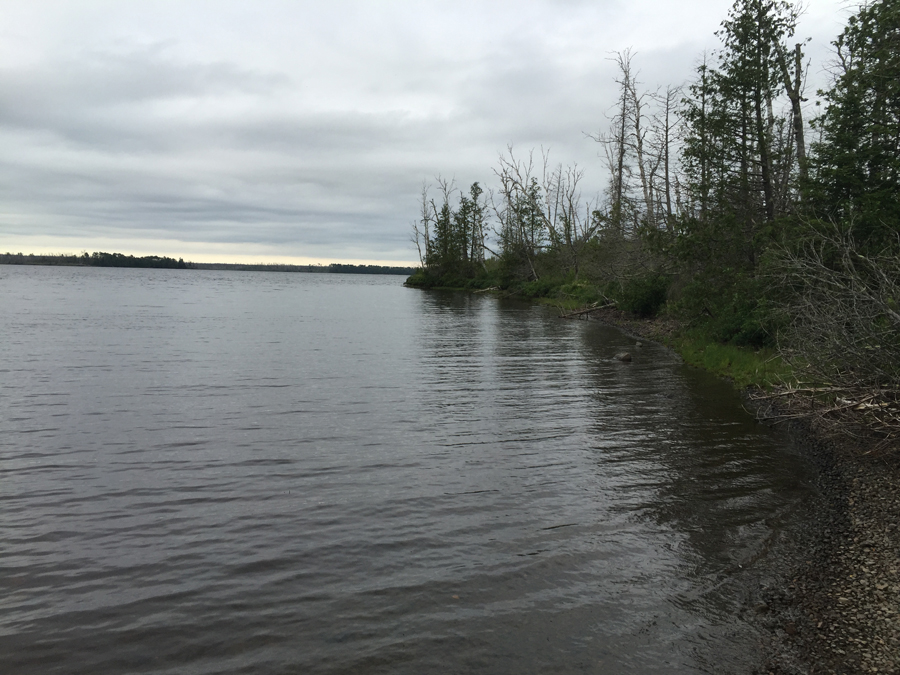 A view toward the east. Isabella Lake sits in a large shallow basin. The deepest part of this fairly large lake is less than 20 feet.

Isabella Lake on a calm, overcast day. Your view is from the entry point portage landing.
Route Connections for Isabella Lake
From Isabella Lake, you can portage into the Isabella River or the Perent River. You can also exit the wilderness by portaging from the lake to BWCA Entry Point 35.