BWCA Entry Point 35 - Isabella Lake
Tofte Ranger District
This entry point is found just under a mile past the Island River entry point. You will know you are close when you cross the old wooden bridge. The Isabella Lake entry point parking lot is also shared by BWCA Entry Point 86 - Powwow Trail. There won't be too many hikers though. Exploring the area around the parking lot, it was not possible to figure out where the Powwow Trail actually started.
Access to the Lake Isabella Entry Point is the same as that for the Island River entry point. From Minnesota Highway 1, head to the town of Isabella if coming from the North Shore (Lake Superior). Once in Isabella, just head out of town on Forest Road 912. There are many signs along these gravel forest roads that show the mileage and direction to the many BWCA entry points in the area. The signs are posted at almost every intersection.
Before you reach the Island River bridge crossing, you will enter the 2011 Pagami Fire burn area. It stretches for many miles. The Lake Isabella entry point wasn't spared by the fire. Except for a good stand of pine trees near the parking lot, there isn't much left standing in the area. One bonus of this area being so heavily impacted by the fire is that permits for these entry points are easier to get on short notice.
Exploring the Entry Point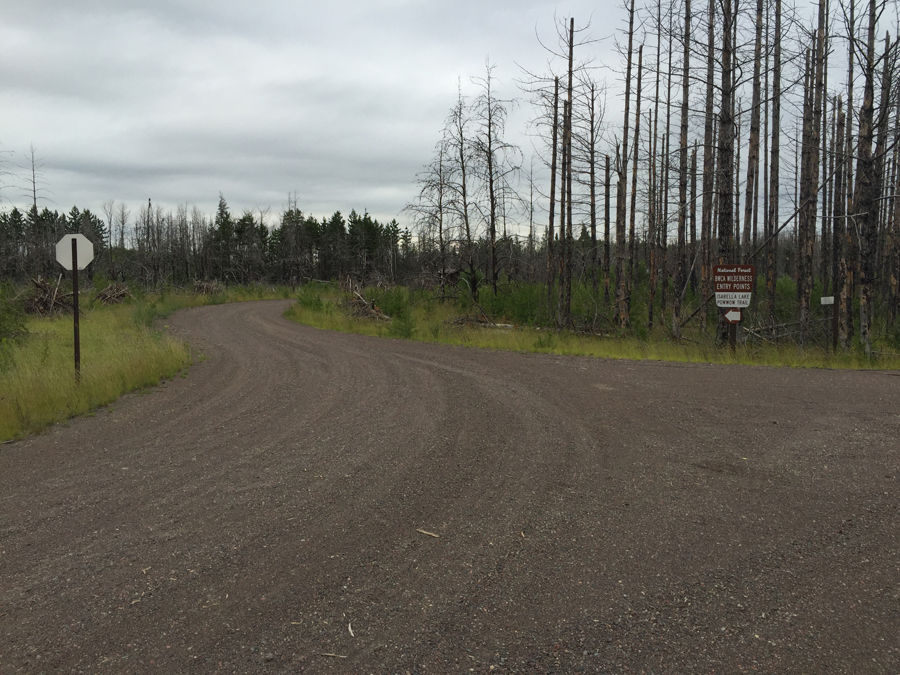 Sign along Tomahawk Road (also known as Forest Road 377). Almost there.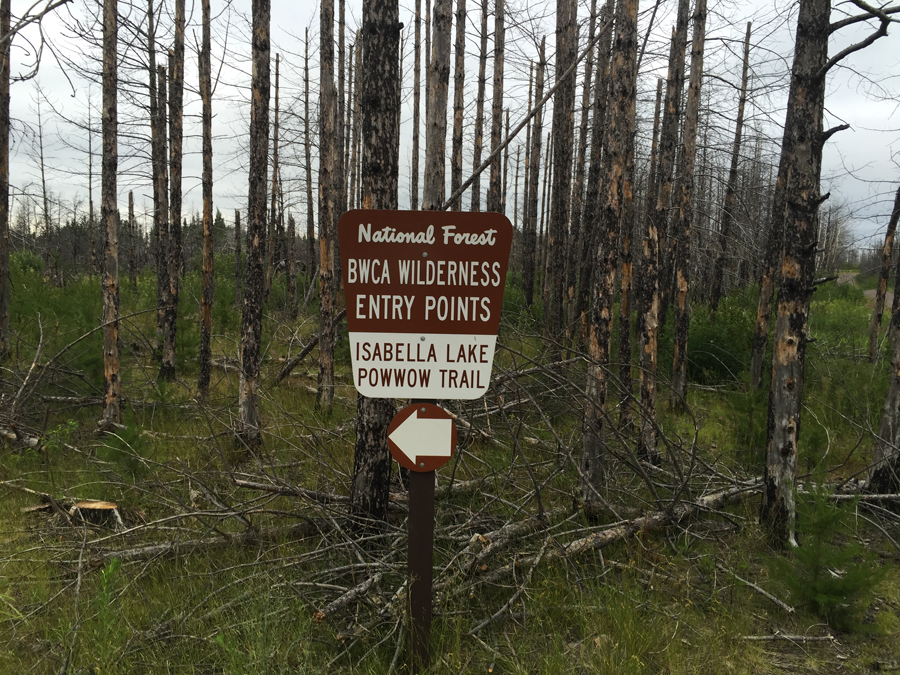 Signage indicates this parking lot is used for both BWCA Entry Point 35 - Isabella Lake and BWCA Entry Point 86 - Powwow Trail. Good view of the burned timber in the background.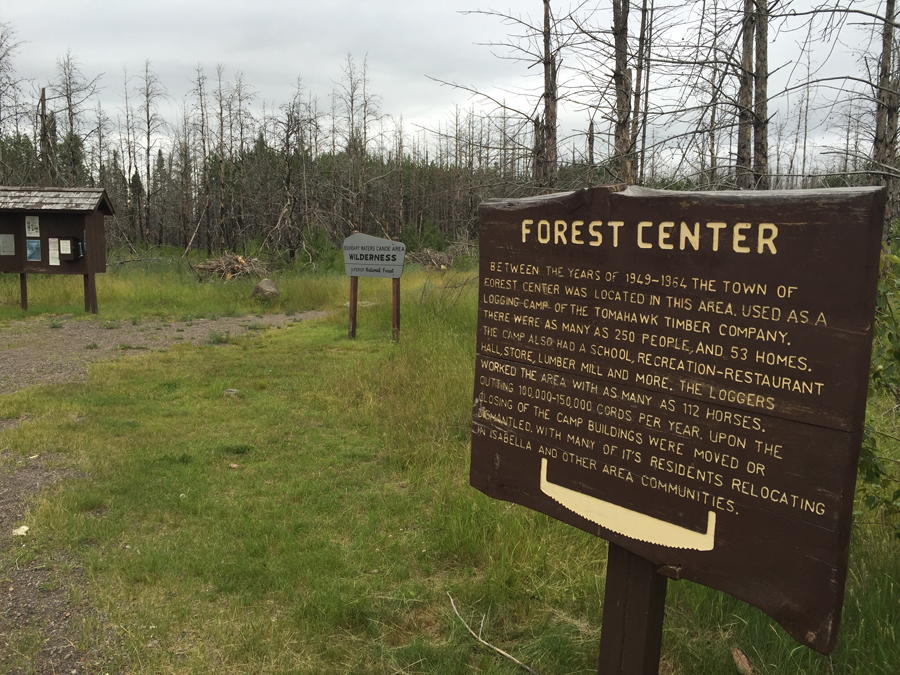 The sign explains the historical significance of this place better than I can.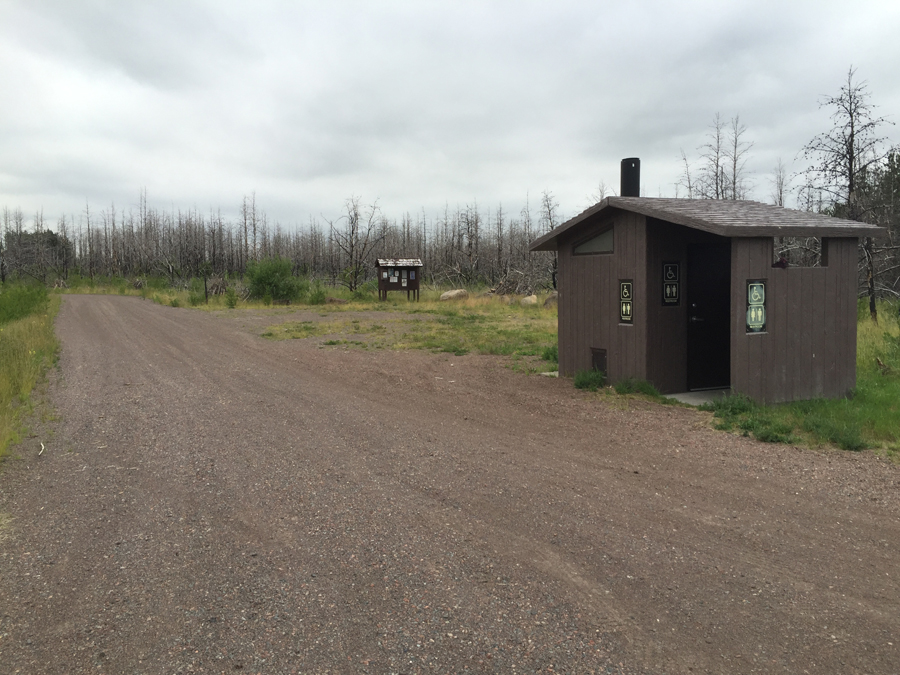 A finer privy you won't find for many miles in any direction courtesy of the U.S. Forest Service. The bulletin board in the distance is the one for the Powwow Trail. To the far left is the entrance road that leads out to the main drag (Tomahawk Road). Once on the main road, it is under a mile to the nearby Island River crossing/entry point.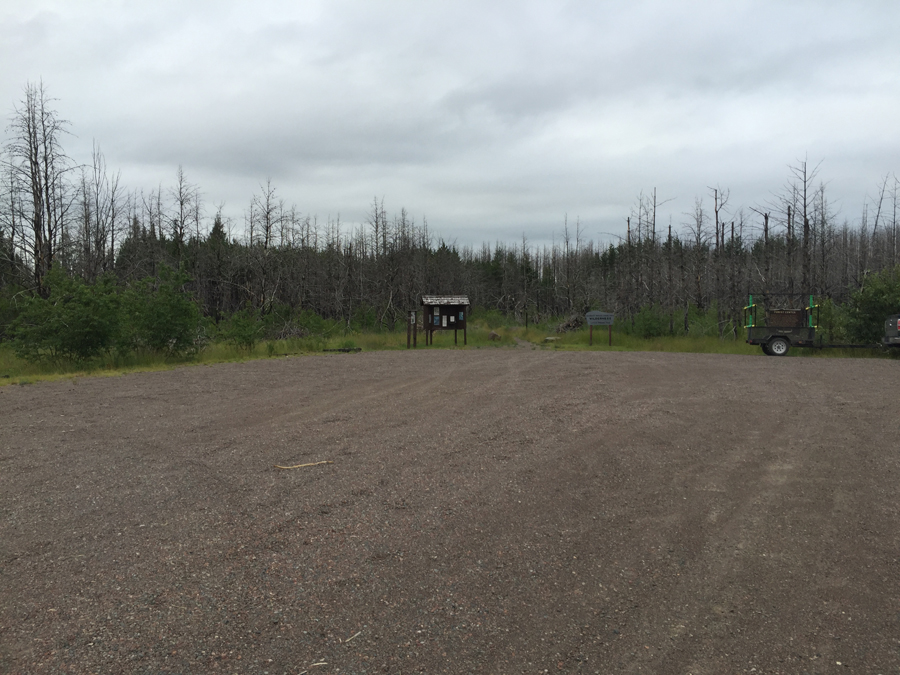 A wider view of the parking lot. You are looking toward the start of the portage that leads to the lake. There is another bulletin board over your left shoulder (out of view) that is for users of the Powwow Trail. The Powwow Trail was effectively destroyed by the 2011 Pagami Creek Fire. However, because of the efforts of a lot of volunteers (Good job!), the trail is now back in action (as of late 2019).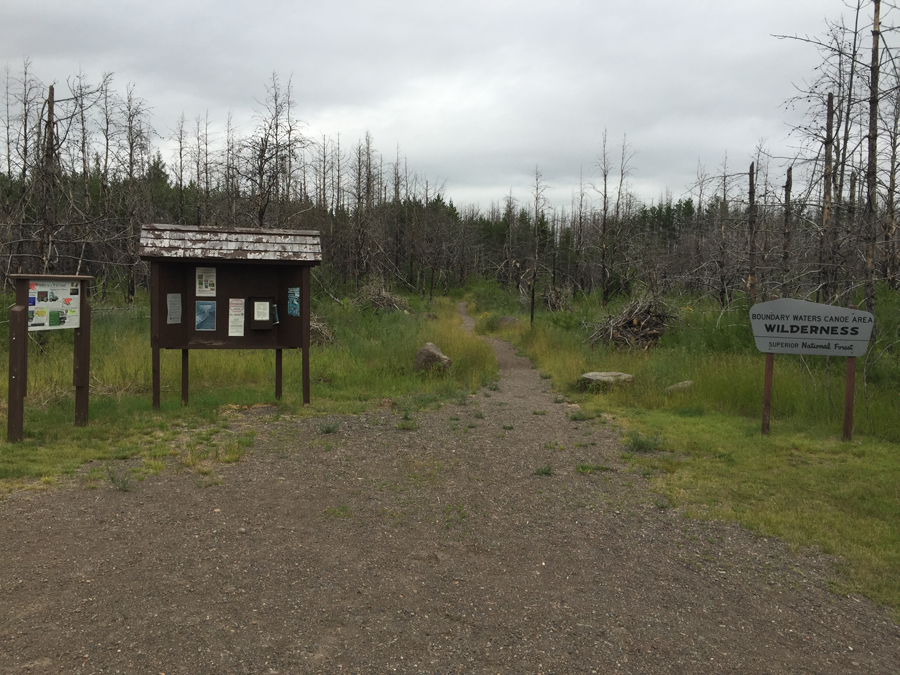 The 70 rod portage down to Isabella Lake begins here. Notice the bulletin board survived the forest fire, but its shingles are singed.

A very easy portage, mostly downhill to the lake. Passes through an area of planted pine trees that had the bases of their trunks blackened, but otherwise survived the massive forest fire.
Return to List of BWCA Entry Points (sorted by Entry Point Name or by Entry Point #)