Entry Point 52 - Brant Lake
Gunflint Ranger District
From Grand Marais, follow the Gunflint Trail (County Road 12) inland for about 45 miles until you reach Round Lake Road (County Road 47). The Round Lake Road turnoff is past the Gunflint Lake Overlook. Follow Round Lake Road as it parallels the Cross River. In about a mile or so you will see the sign for the Cross Bay Lake entry point and parking lot. The parking lot for Entry Points 51 and 52 (Missing Link Lake and Brant Lake respectively) are just a bit further down the road at Round Lake. You will come to a sign indicating Tuscarora or Round Lake. Turn and head toward Round Lake which is one mile down the road.
From the parking lot, portage your gear down the steps to the gravel dock that extends out into Round Lake. From here, you can paddle across Round Lake to either the Missing Link Lake portage and Entry Point #51 or toward the portage to West Round Lake which is the route towards Entry Point #52 at Brant Lake.
The 2007 Ham Lake Fire burned this area and its scars are evident from the parking lot and all the way out to Gotter Lake along this route.
Exploring the Entry Point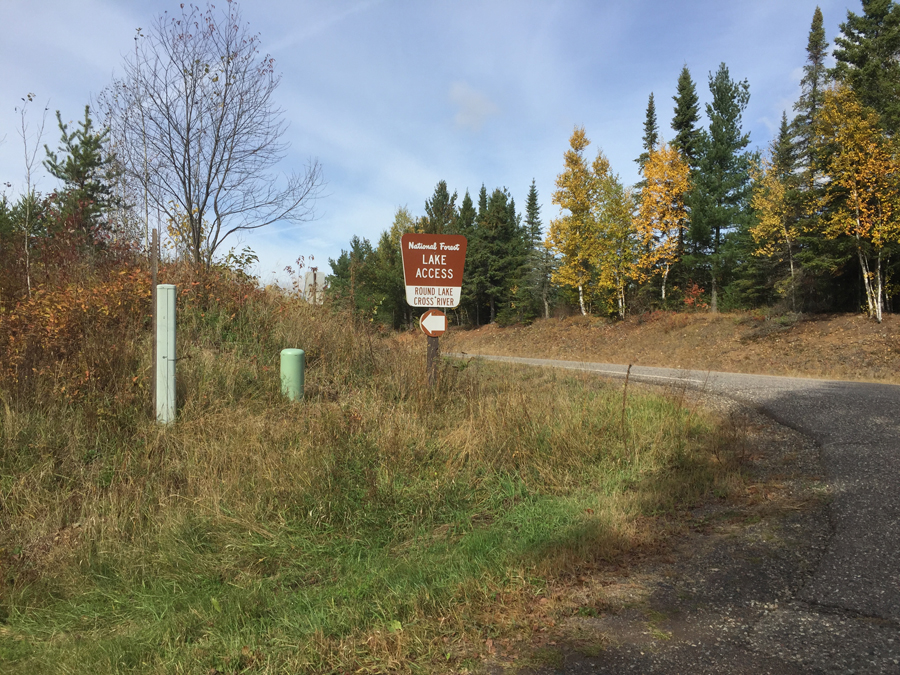 This sign indicates the turn that gets you on the road to the canoe landings for Cross Bay Lake #50, Missing Link Lake #51 and Brant Lake #52. Cross Bay Lake entry point is really on the Cross River and is the first one you will come to. Missing Link Lake and Brant Lake entry points are farther down the road and accessed from Round Lake. Tuscarora Lodge and Outfitters is also down this way if you need some extra gear or a place to bunk for the night.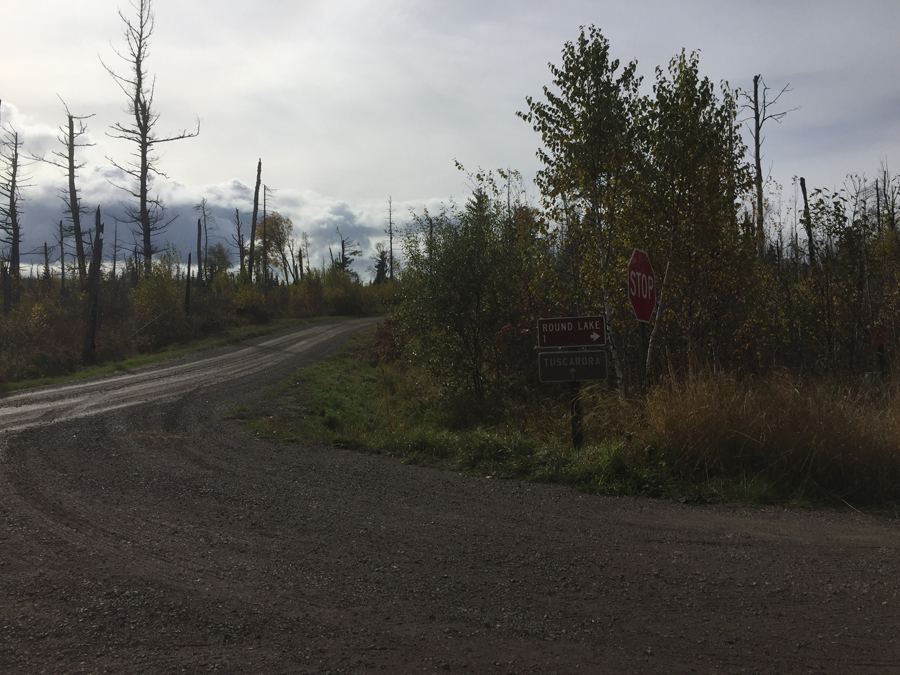 Intersection that you come to after you pass the Cross Bay Lake entry point (Cross River). Tuscarora refers to Tuscarora Lodge and Outfitters.

The parking lot at Round Lake.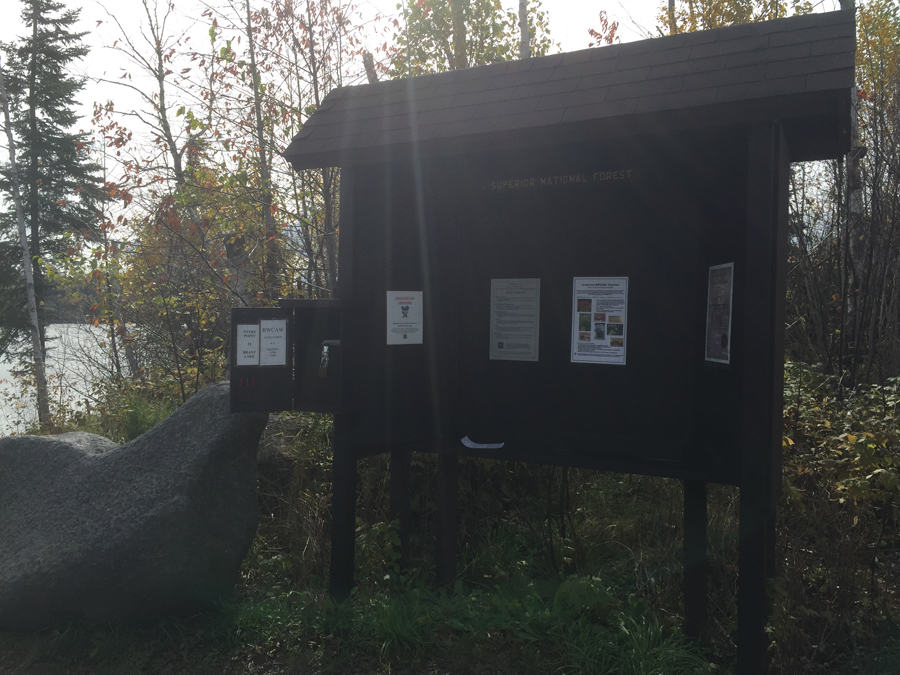 This is the now familiar bulletin board that you encounter at all entry points. The day permits are in the box on the left for both Missing Link Lake and Brant Lake.

Walking about the Round Lake entry points. Round Lake provides access to Missing Link Lake Entry Point #51 and Brant Lake Entry Point #52.
Return to List of BWCA Entry Points (sorted by Entry Point Name or by Entry Point #)