Entry Point 50 - Cross Bay Lake
Gunflint Ranger District
From Grand Marais, follow the Gunflint Trail (County Road 12) inland for about 45 miles until you reach Round Lake Road (County Road 47). The Round Lake Road turnoff is past the Gunflint Lake Overlook. Follow Round Lake Road as it parallels the Cross River. In about a mile or so you will see the sign for the Cross Bay Lake entry point and parking lot. The parking lot for Entry Points 51 and 52 (Missing Link Lake and Brant Lake respectively) are just a bit further down the road at Round Lake.
From the parking lot, portage your gear down the steps to the gravel dock that extends out into the Cross River. From here, you will head upstream to the right. You must travel up the Cross River, through Ham Lake and over a couple portages before you even enter the BWCA.
The forest around the entry point shows evidence of the 2007 Ham Lake Fire. The immediate entry point landing was spared from the fire. The fire started just downstream where the Cross River enters the northwest area of Ham Lake. The fire spread to the northwest up the west side of the Cross River. The fire expanded greatly as it moved northwest and eventually burned about 75,000 acres.
Exploring the Entry Point

This sign indicates the turn that gets you on the road to the canoe landings for Cross Bay Lake #50, Missing Link Lake #51 and Brant Lake #52. Cross Bay Lake entry point is really on the Cross River and is the first one you will come to. Missing Link Lake and Brant Lake entry points are farther down the road and accessed from Round Lake. Tuscarora Lodge and Outfitters is also down this way if you need some extra gear or a place to bunk for the night.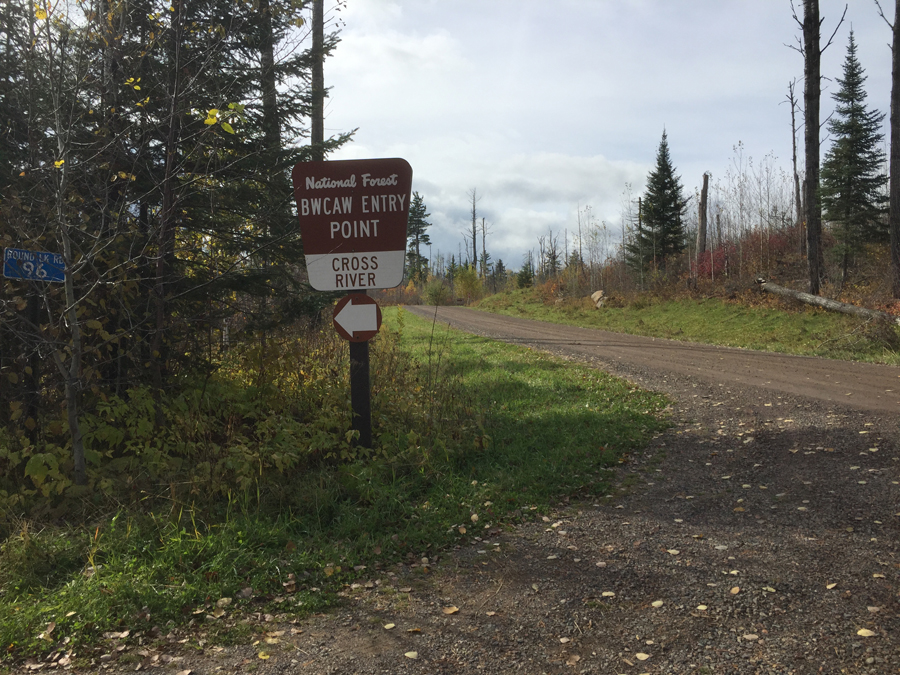 The Cross Bay Lake entry point. It says Cross River, but the entry point is really for Cross Bay Lake #50. The area was impacted by the 2007 Ham Lake Fire.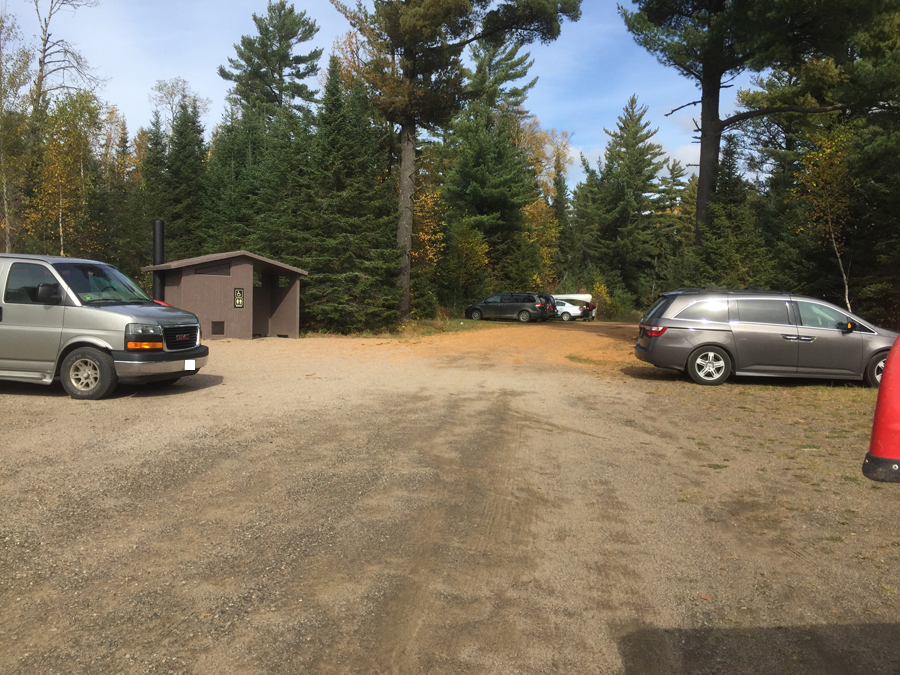 The parking lot for the Cross Bay Lake entry point #50.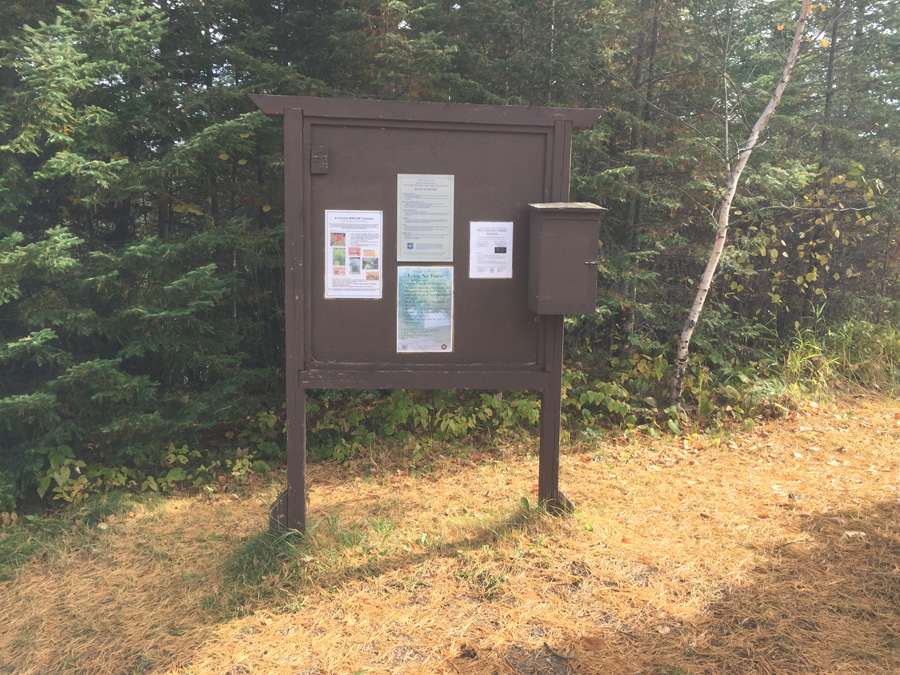 This is the now familiar bulletin board that you encounter at all entry points. The day permits are in the box on the right.

A walkthrough of Entry Point #50 (Cross Bay Lake).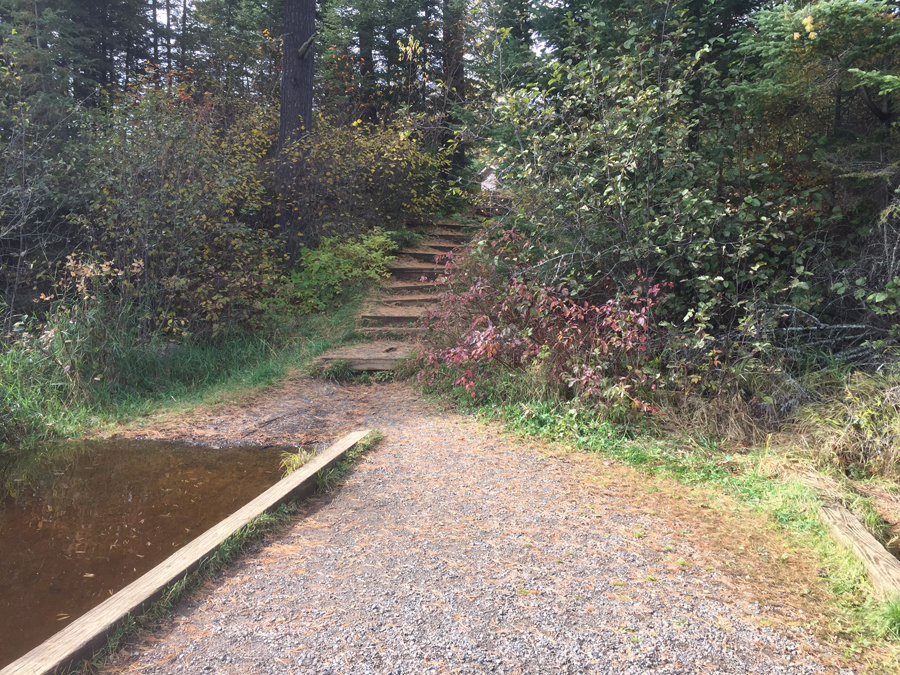 The steps leading up from the canoe landing on the Cross River. You would paddle to your left when leaving the landing up current along the Cross River. You actually must reach Ham Lake, cross that lake and then make a short portage before you ever reach the BWCA. Ham Lake offers four campsites and is maybe 30 minutes from where you are standing.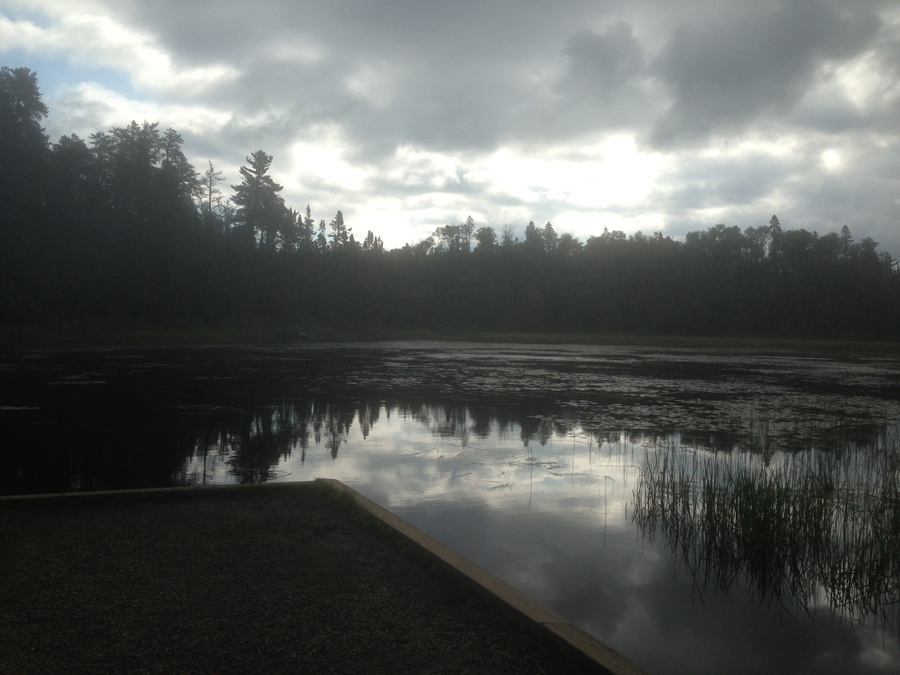 The Cross River at Entry Point 50 - Cross Bay Lake in the morning. From here, you paddle to your left to head toward Ham Lake.

A view of the Cross River from the Entry Point #50 canoe landing. You paddle to the right to get to Ham Lake which is upstream.
Return to List of BWCA Entry Points (sorted by Entry Point Name or by Entry Point #)