Brant Lake
Gunflint Ranger District
Except for the south and southeast shoreline, Brant Lake's shoreline has had its entire forest burned by the 2007 Ham Lake Fire. The lake has three campsites, but all of them are in the part of the lake affected by the fire.
Note, that this lake is spelled as "Brandt" Lake on the Minnesota DNR Lake Finder website.
While Brant Lake is 80 feet deep, it does not support lake trout. It has about four miles of shoreline (a lot for a 104 acre lake). Only a very small area at the north end of the lake reaches this depth. The only game fish in the lake is northern pike of which there are plenty.
There are two portages into Brant Lake. The portage from Edith Lake is an easy 33 rodder. However, the portage between Brant Lake and Gotter Lake is a climb requiring you to have a bit of mountain goat in you. Brant Lake sees a lot of traffic given its proximity to Round Lake.
Brant Lake has some high cliffs and large rock outcrops and was probably once a very pretty lake. The recent fire though leaves it looking fairly desolate.
Brant Lake drains to the west out of the southwest corner of its southwest bay. Drainage is through a creek that leads to Gotter Lake a half-mile or so to the west. The portage to Gotter Lake though is found in the northwest arm of Brant Lake.
Exploring Brant Lake


A desolate looking Brant Lake from the Edith Lake portage.

Paddling from the Edith Lake portage landing up into the northwest bay of Brant Lake. This is late fall about eight years after the 2007 Ham Lake Fire.


The point that divides Brant Lake into a north and south half.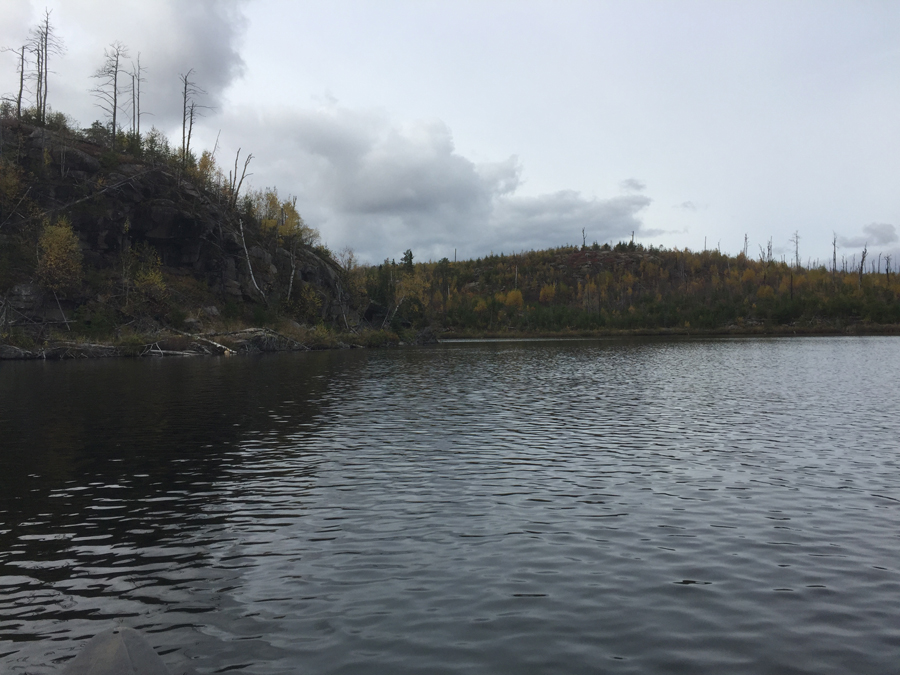 Paddling around the cliff jutting out to the left of your view will lead you into the northwest bay of Brant Lake.

Continuing across the northwest bay of Brant Lake to the Gotter Lake portage landing.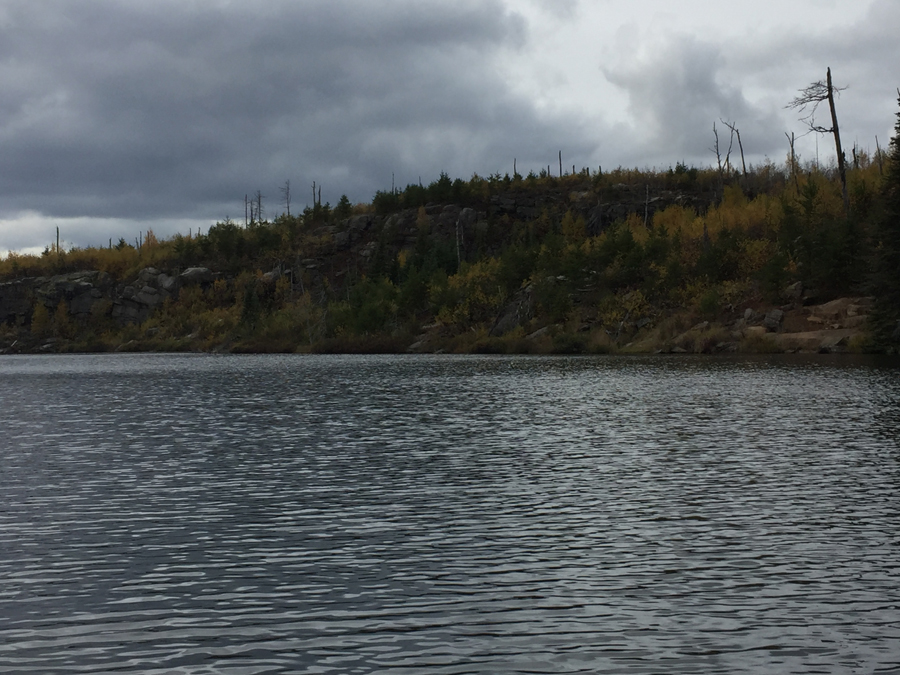 Cliffs visible along the north shore of the northwest bay of Brant Lake, heading toward the Gotter Lake portage.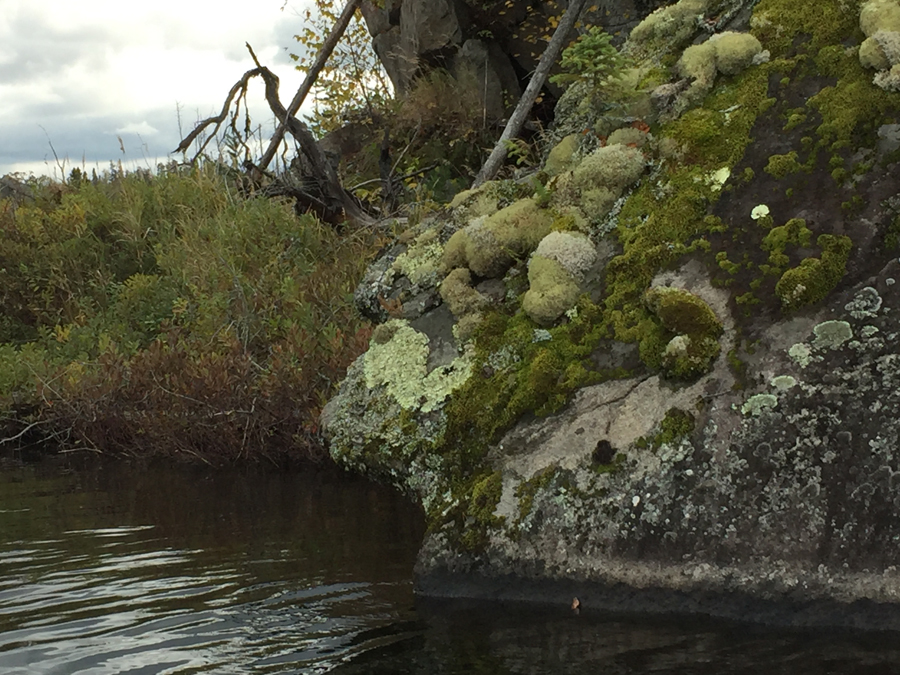 Lichen and mosses have more sunlight and less competition because of the recent fire and grow rapidly on the rocks along Brant Lake.


Looking out over Brant Lake from the start of the Gotter Lake portage. It is mid-October.
Route Connections for Brant Lake
From Brant Lake, you can portage to Edith Lake or Gotter Lake.