BWCA Entry Point 19 - Stuart River
Kawishiwi Ranger District
The Stuart river Entry Point is located on the north side of the Echo Trail just across the road from the Big Lake entry point access.
Coming from Ely, Minnesota, head east on West Sheridan Street 1.2 miles to North Central Avenue. Continue onto Highway 169 for 1 mile until you reach Grant McMahan Boulevard. Take a left and drive 2.3 miles to Ely-Buycks Road (aka Echo Trail). Take a right onto the Echo Trail. Drive another 17.7 miles until you come to the sign that says Stuart River. It's about a 45 minute drive and about 23 miles in total.
If you are portaging from Big Lake, it is 80 rods from the shore of Big Lake across the road to the start of the Stuart Lake portage. Since the Stuart River entry point only has a quota of one, expect to have the river mostly to yourself.
There are no campsites along the Stuart River (unless you have a permit to camp in the Sundial Lake Primitive Management Area). There is an old campsite on White Feather Lake, but you need the PMA permit to overnight there. You can ask for this permit when you get your regular BWCA permit. Therefore, you must make it all the way to Stuart Lake before there are campsites available. So, start your trip early in the day.
Exploring the Entry Point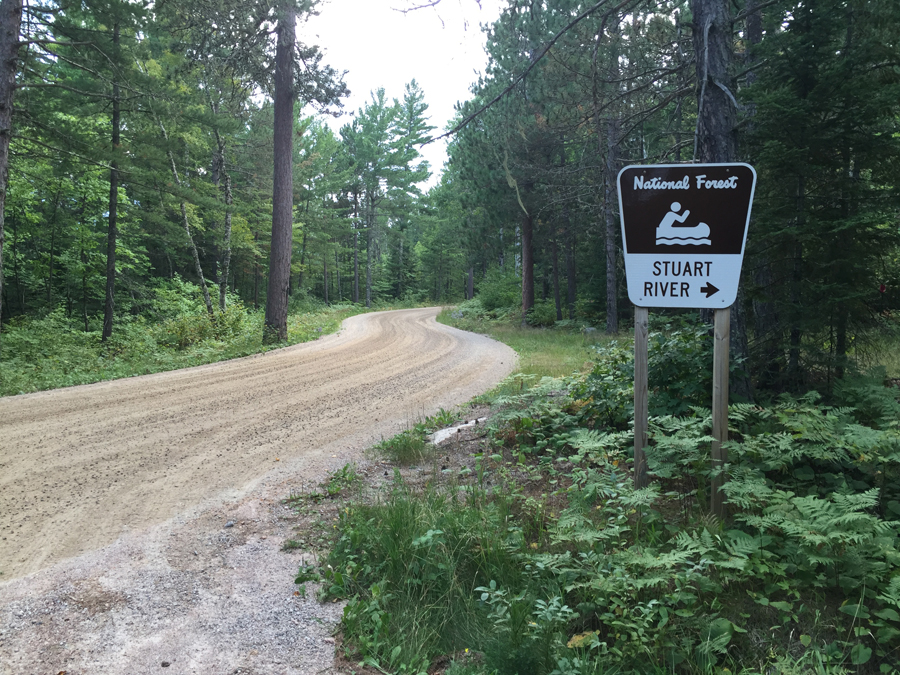 The sign along the Echo Trail indicating your arrival at the Stuart River entry point.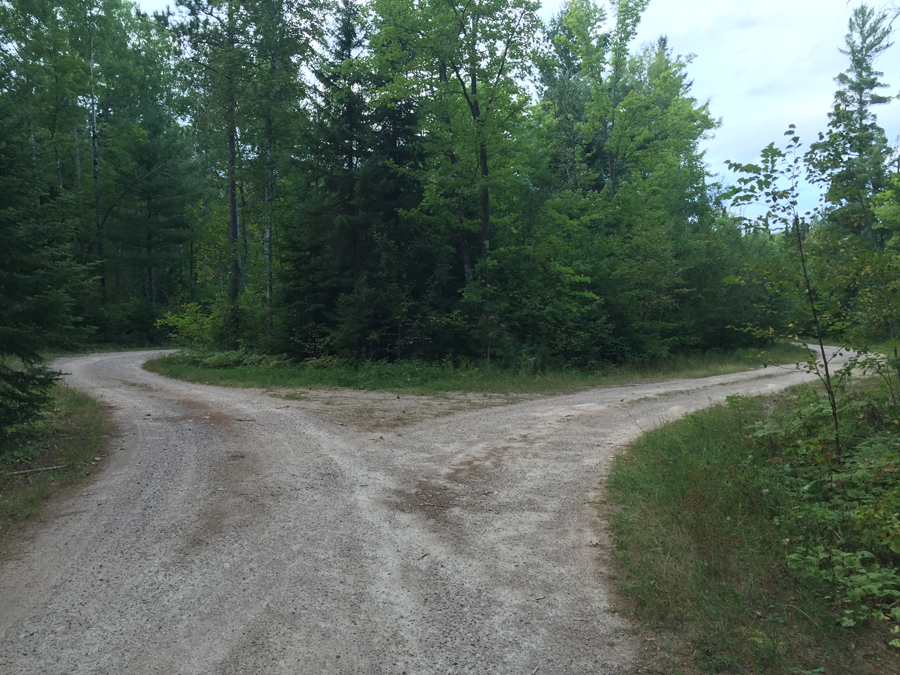 The parking area is a roundabout.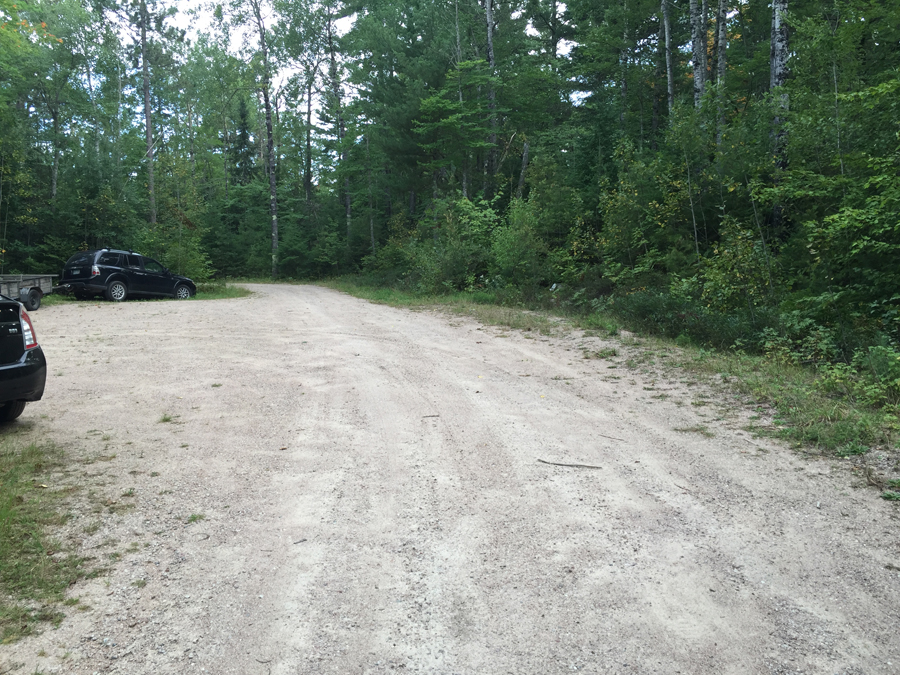 This entry point has a fairly small parking area as the quota for this entry point is only one party per day.

A quick look around the Stuart River Entry Point.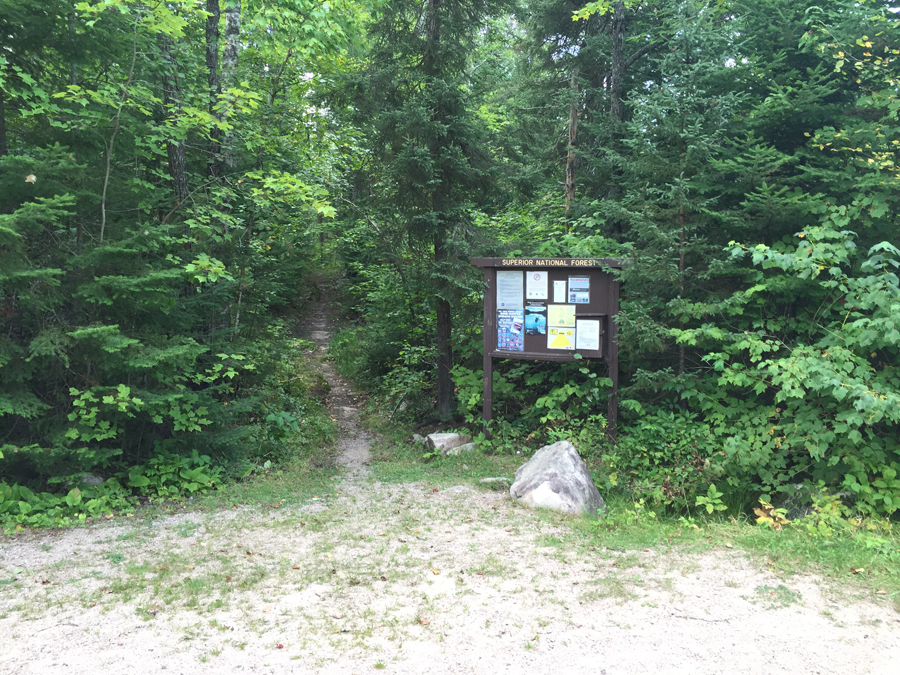 This is where the "fun" begins. This is the start of the 450 rod portage down to the Stuart River. It is not a difficult portage, but it is a long one (about 1 1/3rd miles).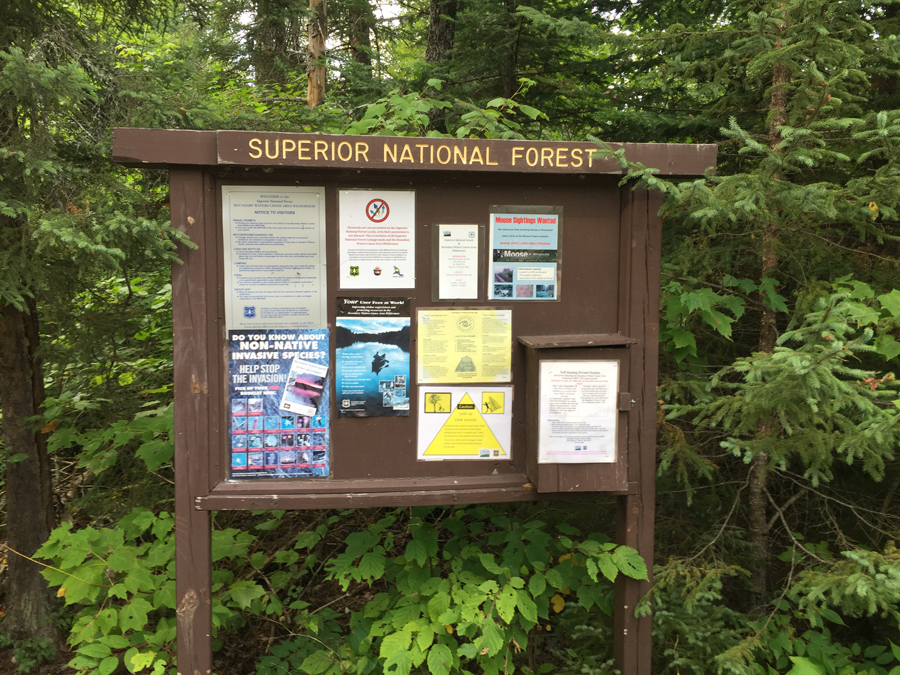 The bulletin board which is just to the right of the start of the Stuart River portage.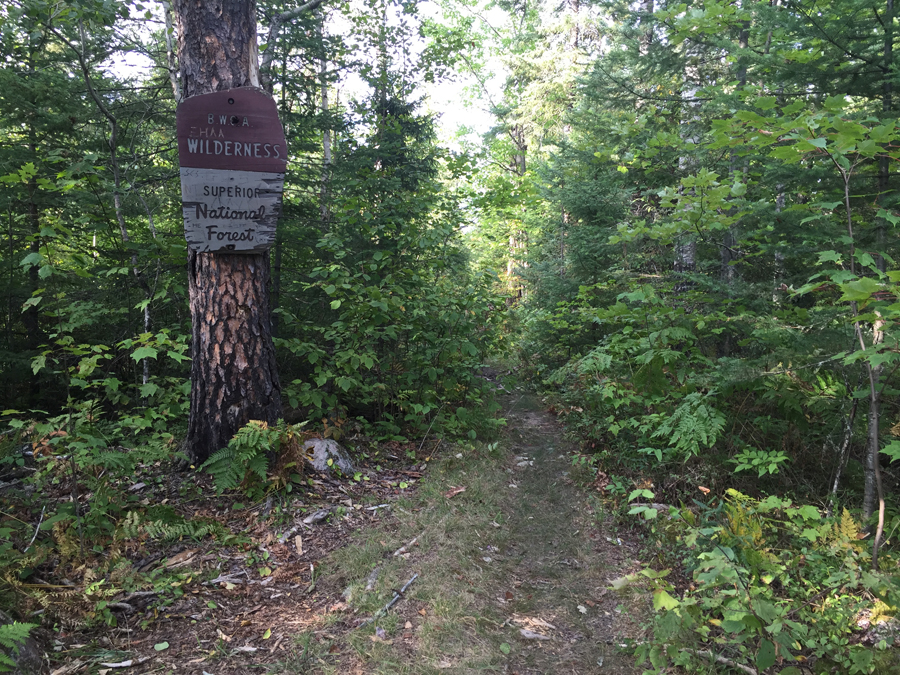 After proceeding down the portage a ways, you will pass this sign. This is the official border line where you officially enter the BWCA. The true entry point.
Return to List of BWCA Entry Points (sorted by Entry Point Name or by Entry Point #)