Stuart River
Kawishiwi Ranger District
This is a fairly lazy river along most of its course. There are a few minor rapids to portage around. The only significant drop is at the waterfall where the Stuart River pours into Stuart Lake. Low water levels can make this route a bit of work. There is also a good amount of beaver activity along the route. Thigh deep mud awaits the unwary around the beaver dams so make sure you step on firm ground!
The Stuart River does have northern pike in it. Fish the deeper sections or below the rapids where the water is moving.
There are no campsites along the entire Stuart River, so get an early start to make it up to Stuart Lake at a reasonable time.
The east side of the Stuart River starting just south of White Feather Lake is area contained in the Sundial Lake Primitive Management Area (PMA). Contest Lake and White Feather Lake are both in the Sundial Lake PMA.
Stuart River begins in Baldpate Lake and flows generally northward until it dumps into Stuart Lake. From the entry point portage, almost all paddlers head to the left, downriver in the direction of Stuart Lake. It is possible to travel upriver toward Baldpate Lake. There are three unmarked portages required to reach that lake. It is about two miles from the portage landing.
Paddling the Stuart River

Stuart River landing for Entry Point 19 - Stuart River. You are here during low water in September.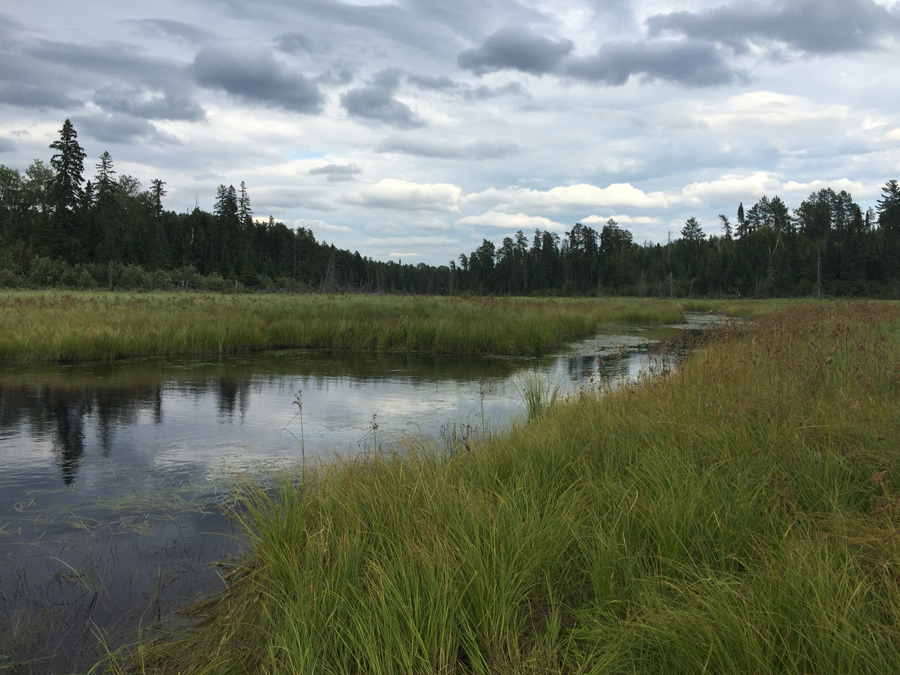 Looking upstream from the BWCA Entry Point 19 landing. This is during normal water levels and also in September, but in a different year from the image above.

Taking in a 360 degree view of the Stuart River entry point canoe landing.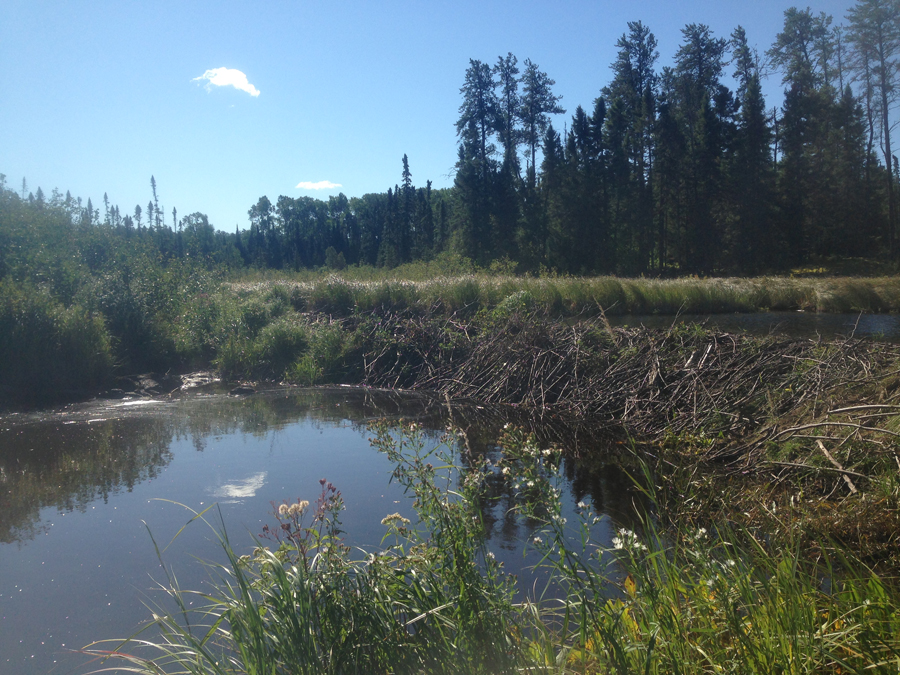 A large beaver dam along the Stuart River somewhere between the Stuart River entry point landing and White Feather Lake.

Paddling a short stretch of the Stuart River. Here you paddle the Stuart River from about one-quarter mile south (upstream) of White Feather Lake. At the end of the paddle you reach the mouth of the small creek that leads to White Feather Lake.

Paddling upstream along Stuart River from the 69 rod portage (upstream end of it) to the difficult to even notice creek that flows out of Contest Lake. It takes you about one minute to cover the distance from the portage to the creek mouth.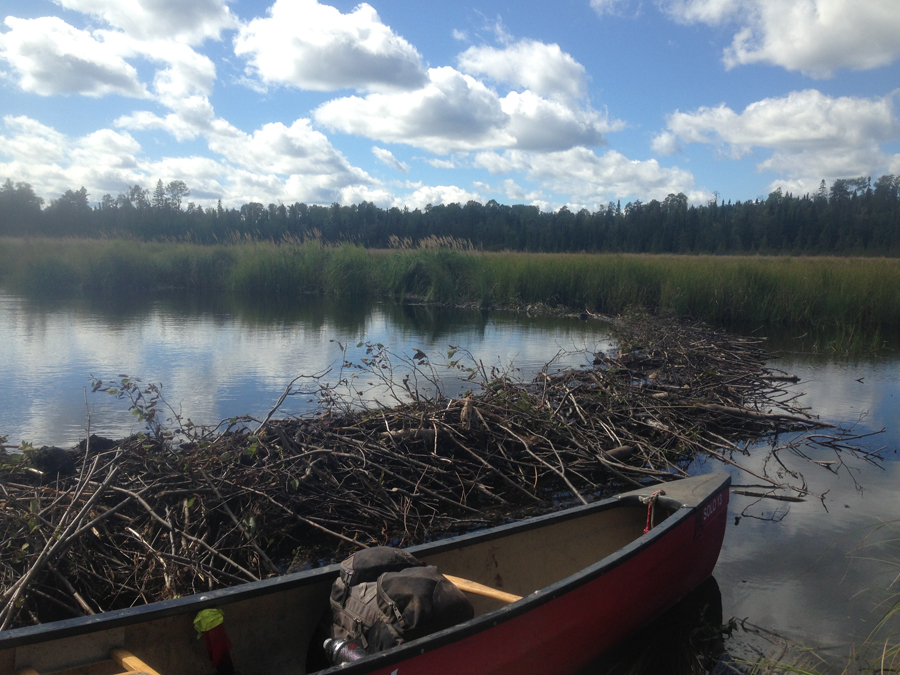 This nicely arcing beaver dam was in place downstream of Contest Lake not long before reaching the Stuart Lake portage.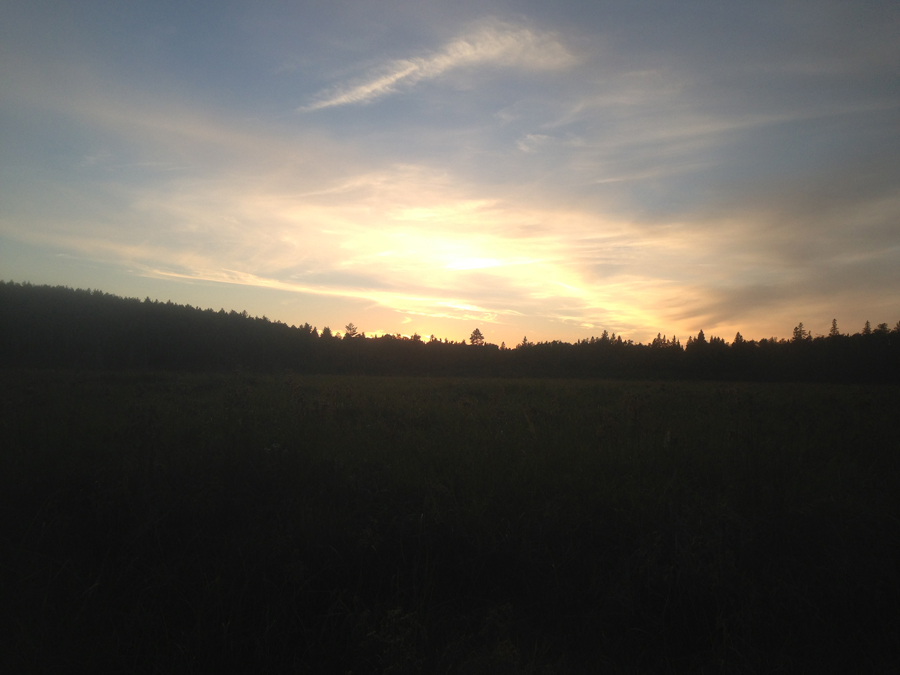 Standing at the Entry Point 19 - Stuart River canoe landing at sunset. You will be portaging back to the parking lot in the dark.
Route Connections for Stuart River
From the Stuart River, you can portage to Stuart Lake. You can also bushwhack to Contest Lake and White Feather Lake which are both in the Sundial Lake Primitive Management Area. In addition, you can leave the BWCA by portaging to BWCA Entry Point 19.