BWCA Entry Point 7 - From Big Lake
Kawishiwi Ranger District
The Big Lake entry point is located on the south side of the Echo Trail just across the road from the Stuart River portage.
Coming from Ely, Minnesota, head east on West Sheridan Street 1.2 miles to North Central Avenue. Continue onto Highway 169 for 1 mile until you reach Grant McMahan Boulevard. Take a left and drive 2.3 miles to Ely-Buycks Road (aka Echo Trail). Take a right onto the Echo Trail. Drive another 17.7 miles until you come to the sign for Big Lake. It's about a 45 minute drive and about 23 miles in total.
If you are portaging from the Stuart River, it is 80 rods from the end of the Stuart Lake portage over to Big Lake. Big Lake allows motor boats. Big Lake is a "big lake", so this is not a good entry point on a windy day.
The entry point has a restroom. There is also a full dock here used mostly by motorboats for landing and launching their craft.
There is a well known lodge on Big Lake called Big Lake Wilderness Lodge. It is located in the northwest corner of the lake.
To enter the BWCA, you must paddle to the southwest corner of the lake and portage 160 rods to Lapond Lake. You will enter the BWCA as soon as you begin this portage. Stay along the west shoreline for the most straightforward method of reaching the Lapond Lake portage. There are several campsites on Big Lake. Since Big Lake is not in the BWCA, but rather just the Superior National Forest, you can camp on Big Lake's campsites without a permit.
Exploring the Entry Point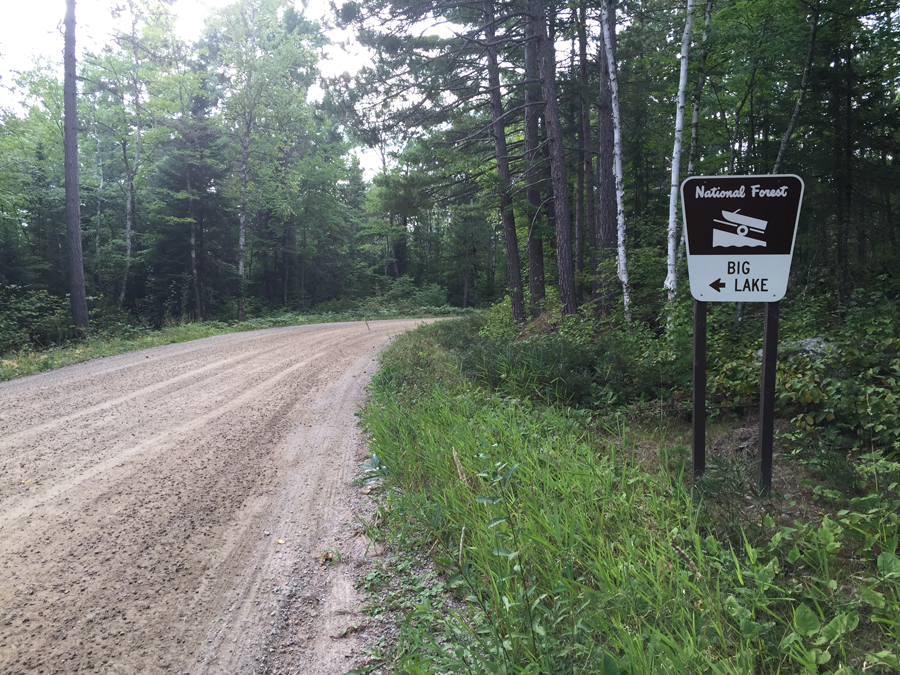 The sign for Big Lake along the Echo Trail. This is also the location along the Echo Trail where the Stuart River entry point is found.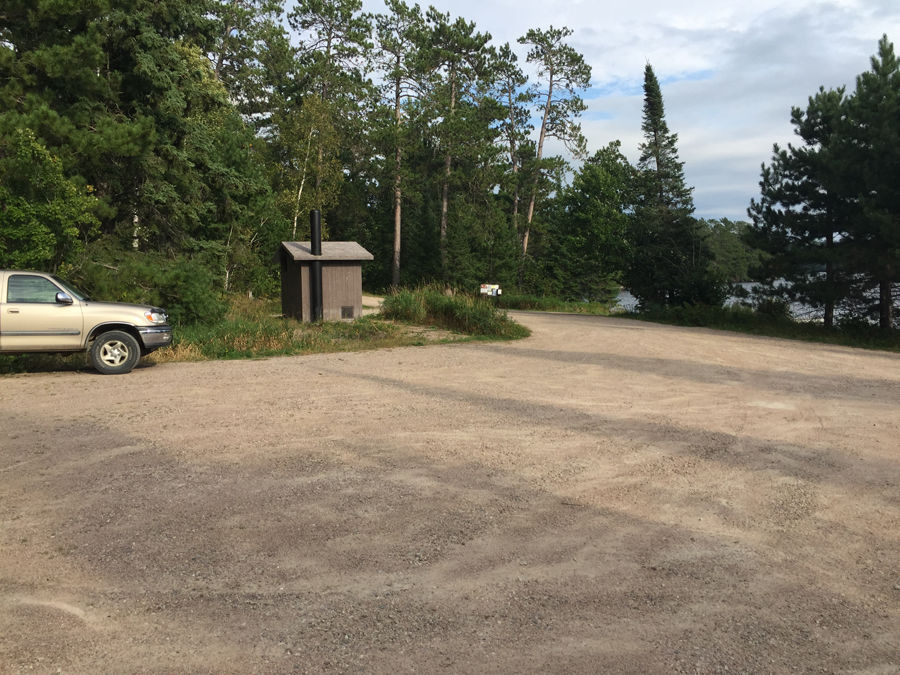 Taking in the parking lot for BWCA Entry Point 7.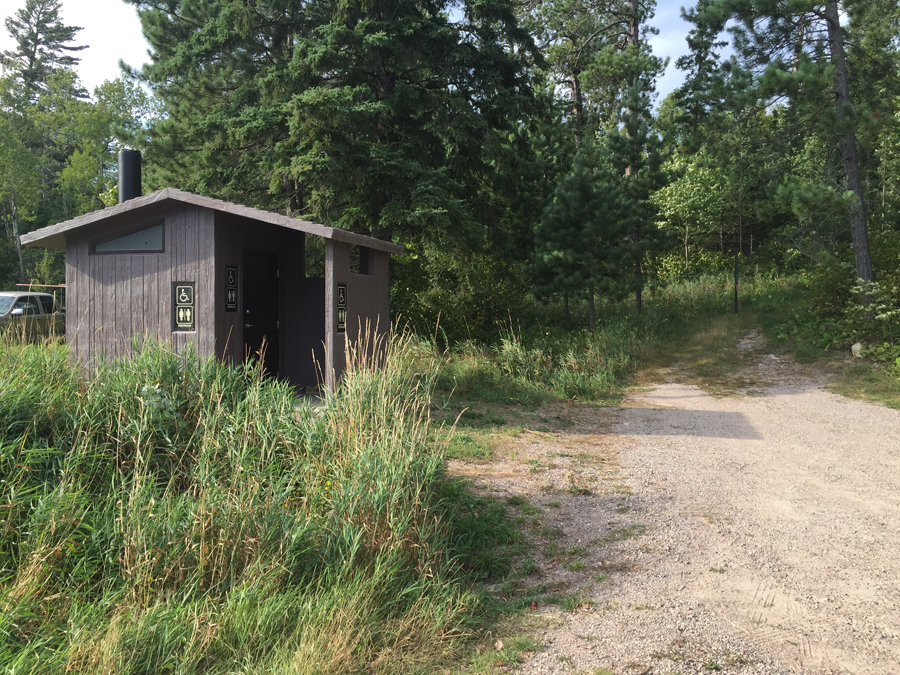 The biffy courtesy of the U.S. Forest Service.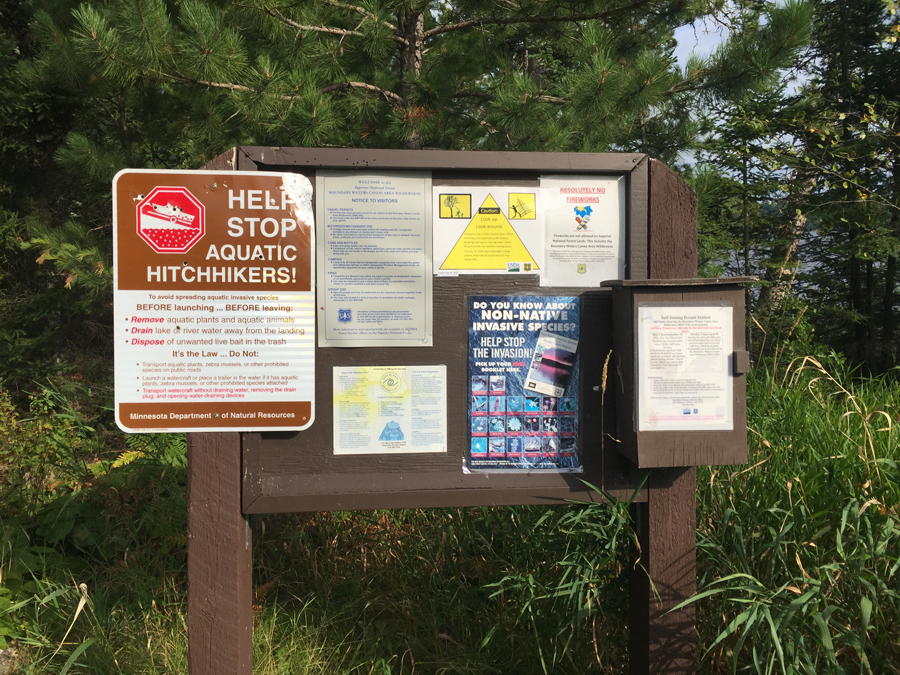 The familiar bulletin board found at all BWCA entry points. The box on the right is where you fill out a day permit. You don't need a permit if you are just going to stay on Big Lake as it isn't in the the Boundary Waters Canoe Area.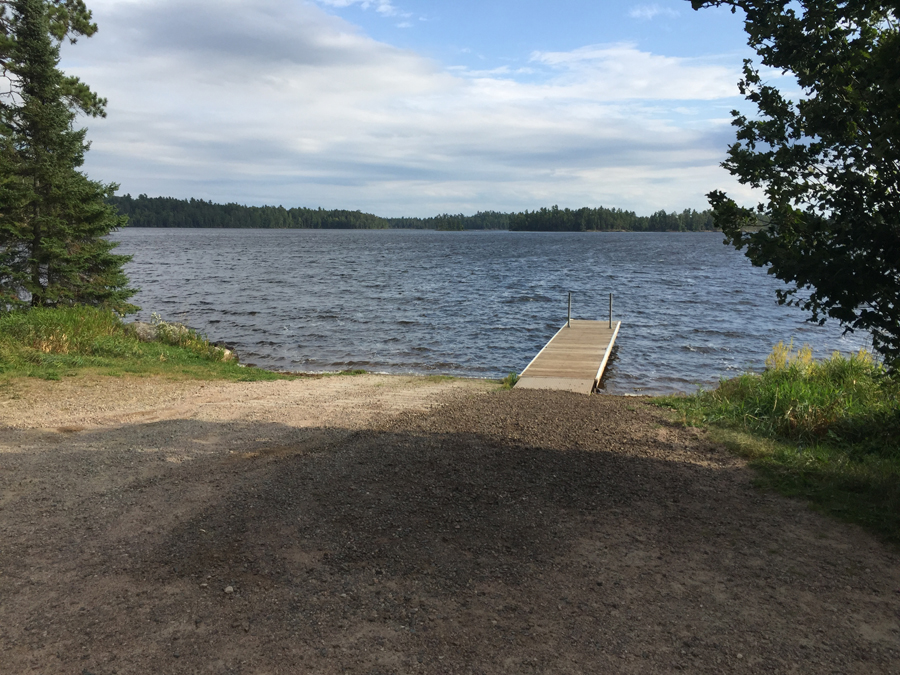 The dock and ramp make this a particularly easy place to launch a canoe. Motorboats launch from this ramp too. Other motorboat traffic you may see on the lake are coming from Big Lake Wilderness Bay Lodge which is located in the northwest corner of the lake.
Return to List of BWCA Entry Points (sorted by Entry Point Name or by Entry Point #)